The Crossing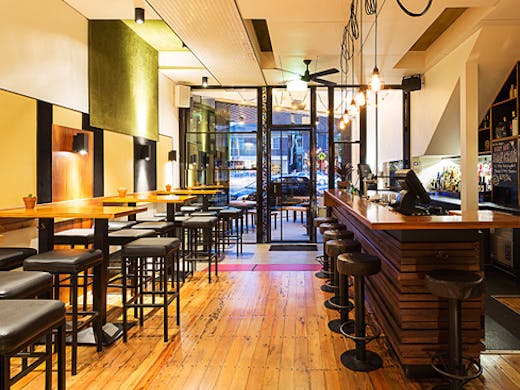 The verdict
Stepping out of the waves and onto the sand at Bondi Beach not only gives you a sense of summery bliss, but also a hankering for a cocktail… Or is that just us? Either way, Bondi Bar The Crossing is the perfect spot to get your cocktail on, no matter the time of year.
With a stellar wine and beer list, no-one will be going thirsty. You'll find some of the best bartenders in Sydney mixing it up behind the bar, so be sure to try one of their concoctions. The white chocolate mochatini is the creamy twist on your favourite caffeinated cocktail, while the classics are available if that's more your style.
For the rumbling tummies, the food menu is small but hits the spot, with snacky favourites to keep you more than satisfied. The crispy corn cobs with garlic, lime, and smoked paprika butter are pretty much the bee's knees, while the buttermilk fried chicken with sour cream and Sriracha has the potential to bring world peace. You heard it here first, guys!
Image credit: The Crossing
---