Face oils. Who needs 'em? Girl, you. Yes, even those belonging to the oily skin family. Turns out that face-made oil is different to the nourishing elixirs known as face oils. The decadent ingredients and luscious feel of facial oils deserve a spot in your skincare line-up.
Of course, not all of us can decide which is liquid gold for the skin and what could probably be used to fry up some chicken, but breathe a sigh of relief because we've got the very best face oils of 2021 below, sorted into a nice neat list. Hey Alexa, play Minuetto by Luigi Boccherini. Let's get fancy.
Best Face Oil For All Skin Types
Drunk Elephant Virgin Marula Luxury Facial Oil
Have a gander at your favourite beauty products and there may be a good chance (if you're lucky) that Marula Oil is included in the long and sciency ingredient list. It's truly a jack-of-all-trades oil that is uber-nourishing, protective and hydrating, all while being packed with antioxidants. Some of the hundreds of five-star reviews even report using a little on the ends of their hair for all-around softness. Talk about a two-for-one.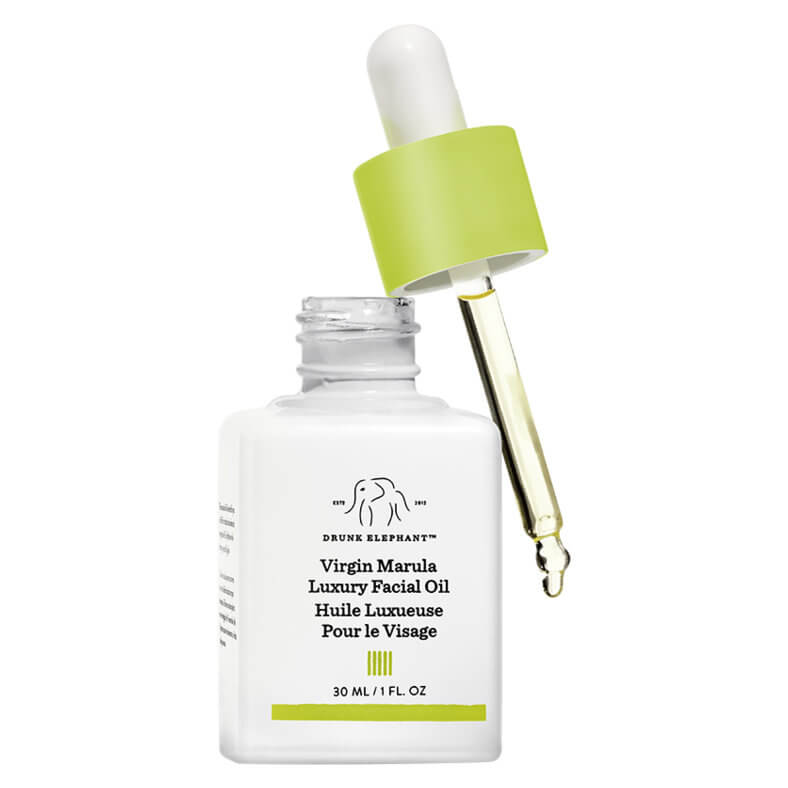 Sukin Certified Organic Rose Hip Oil
Picture yourself lying in a rose field (sans thorns) while being serenaded by David Le'aupepe at sunset. This is the fantasy that Sukin's Rosehip Oil serves just with the scent alone. This fast-absorbing oil gets slurped right up by your skin, which in return will be radiant and hydrated as can be. Users (there are many) of this cult classic also report success using the rosehip oil on dry or itchy skin to relieve redness. Who can believe it's a mere 20 bucks.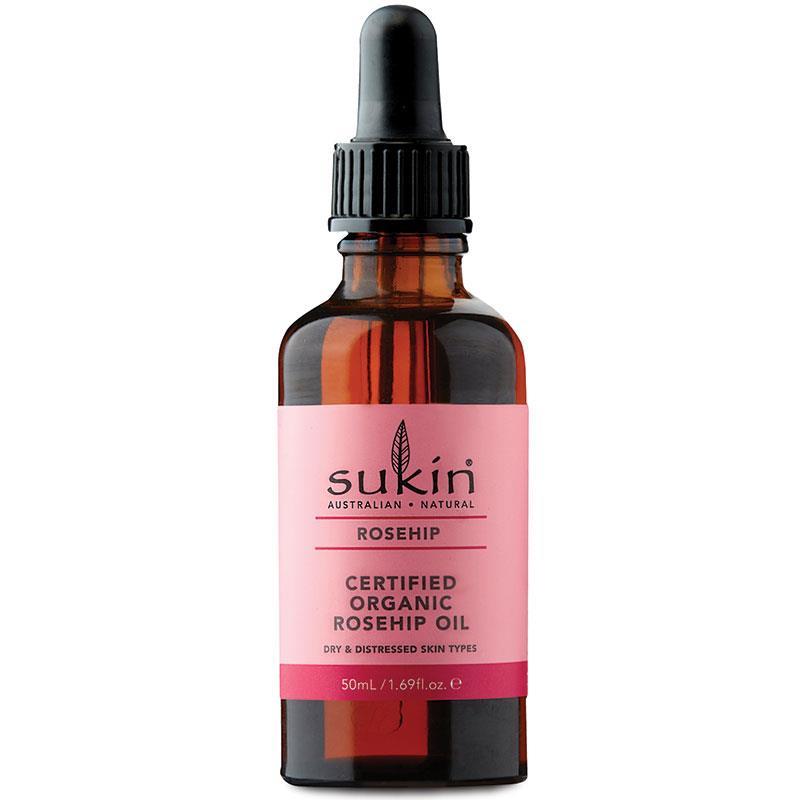 Best Face Oil For Dry Skin
BIOSSANCE Squalane + Vitamin C Rose Oil
Speaking of dry skin, if you'd rather rack up some Beauty Pass points at Sephora than trek to your local chemist, the Biossance Squalane + Vitamin C Rose Oil is your girl. A little more potent, this mini powerhouse re-plumps and brightens skin (thanks, vitamin C) as well as coming through with the deep hydration we know and love from oils, but upgraded thanks to their addition of squalane. Damascus rose petal extract adds a decadent yet non-irritating scent to the luxury application experience.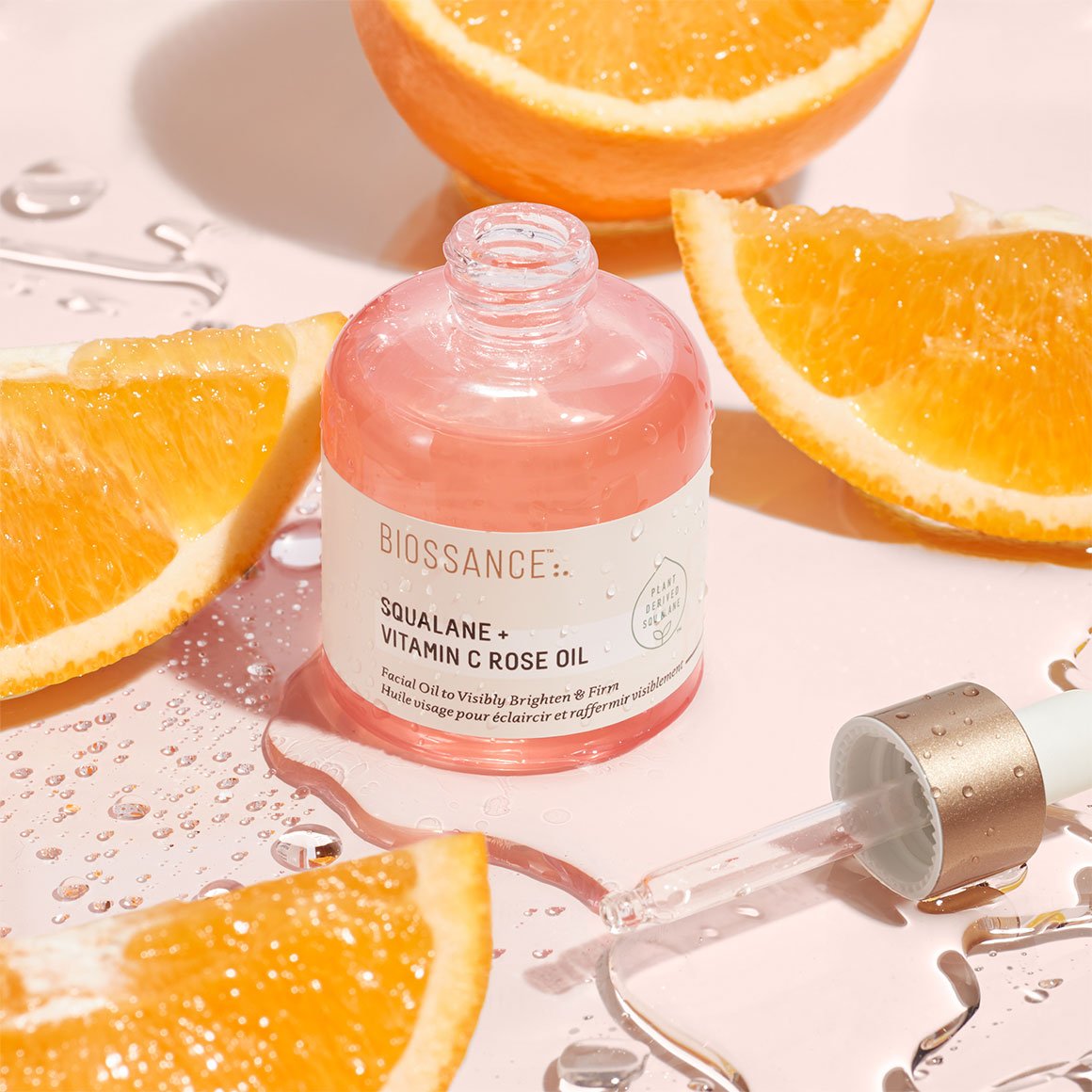 Philosophy When Hope Is Not Enough Omega 3-6-9 Replenishing Oil
Gone through all your regular fixes for dry skin all to no avail? Some could say that's when hope just isn't enough to solve the problem. Well well well, if it isn't an oil for that exact qualm! Philosophy's When Hope Is Not Enough Omega 3-6-9 Replenishing Oil is truly a six-pronged attack to your dry skin worries. Said prongs come in the form of borage, sunflower, sesame, sweet almond, olive fruit and macadamia oils masterfully combined to rightfully earn it over a thousand five-star reviews. One is aptly titled, 'wrinkles where?'. Need we say more?
Best Face Oil For Oily Skin
Esmi Skin Minerals Acai Skin Balancing Face Oil
Ideal for oily or acne-prone skin, Esmi Skin Minerals Acai Skin Balancing Face Oil will reset your hyperactive oil glands and settle down any inflammation while also gently regulating moisture levels. Phew, talk about multi-tasking. Esmi's oil is packed to its aesthetically pleasing brim with natural yet effective botanicals that miraculously all work together to give you your best skin ever. Oh, and it's so nourishing you can even go without moisturiser. It's a yes from us, thanks.
Youth To The People Superberry Hydrate and Glow Face Oil
It's very easy to imagine this cool-looking little bottle amongst your existing skincare lineup. Inside it, you'll find rare and super effective ingredients buzzing ready to slide out and straight into your skin. Açaí, goji and maqui berries cover the antioxidant requirement, while super hydrating prickly pear and squalane oil keep the moisture on lock. A quick squiz at the ever-growing five-star reviews makes that cursor glide over to the 'add to cart' button dangerously easy.
Best Face Oil For Acne
Farsali Volcanic Elixir Overnight Facial Oil
We have Farsali to thank for that dripping of makeup/primers down the face trend that happened on Instagram in the beauty community around about 2016—and it was for good reason that every influencer and their Pomeranian was obsessed with the brand. Farsali is known for knocking it out of the park with their products and the Volcanic Elixir Overnight Facial Oil is no different. The elixir conditions damaged skin, soothes acne and delivers rich hydration all while you sleep. And FYI—all of this is thanks to a little nut from the South Pacific Islands called the tamanu fruit.
Sunday Riley UFO Ultra-Clarifying Face Oil
It's Sunday Riley y'all, you already know it's gonna be good. The skincare geniuses are back in our lists again, this time with the UFO Ultra-Clarifying Face Oil. Now, this one is a little confusing because the way it's described you'd think it's a serum but no, it's a supercharged oil from outer space. Somehow, this oil is exfoliating thanks to the all-star ingredient salicylic acid so expect to see decreased pores, less acne and congestion and glowing skin that would give the sun a run for its money. Unlikely co-stars tea tree, black cumin seed oil and liquorice blast away hyperpigmentation, scarring and dullness. It was a finalist in the Mecca Beauty Election if the reviews weren't enough to sway you.
Best Anti-Ageing Face Oil
SynergieSkin LumiBalance
An oil that moisturises, brightens, reduces the appearance of fine lines, calms sensitive skin, hydrates, helps prevents acne breakouts AND stimulates the production of collagen? Yes, it exists, and it comes from the skincare experts at SynergieSkin. Suitable for all skin types and able to be used morning or night, LumiBalance features eight active plant-based oils to achieve all of the above, while still being non-greasy and lightweight.
Best Cleansing Face Oil
KORA Organics Milky Mushroom Gentle Cleansing Oil
Cleansing oils are truly the future—they're gentle as can be while being able to dissolve any makeup or waterproof mascara on the planet. KORA Organics Milky Mushroom Gentle Cleansing Oil gently cleanses skin as well as removing dirt, impurities and makeup. You finish the cleaning experience with plump, radiant and hydrated skin. Bonus, it's impressively organic, cruelty-free and vegan.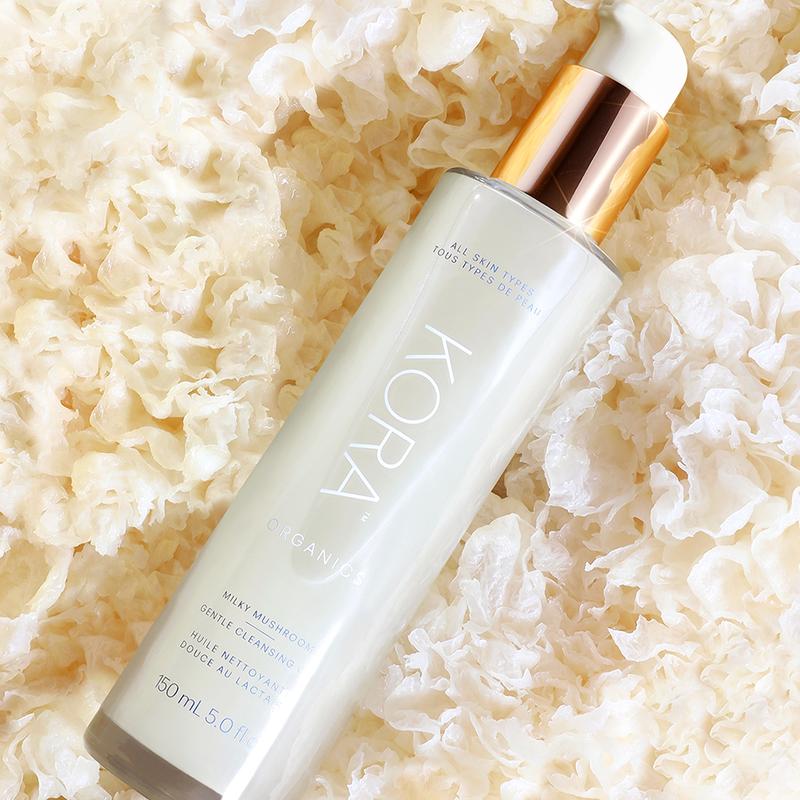 Frank Body Anti-Makeup Cleansing Oil
Of course, we had to include our friend Frank. The years-long cult following this brand has had is truly something to be celebrated. I've personally used this brand for years, from clogging the boarding school showers with coffee scrub to now melting tequila-adhered makeup off a hangover face—they never disappoint. Made with grapeseed and coffee oils, and vitamin E, this oil cleanser is a gentle caress to the face whenever used. Makeup is nowhere to be seen and skin isn't stripped of all moisture. Oh, Frank. God, they're good.
If it's a good serum you're after, here are the best ones to buy right now.
Design credit: Ranyhyn Laine
Editor's note: Urban List editors independently select and write about stuff we love and think you'll like too. Urban List has affiliate partnerships, so we get revenue from your purchases.