While actively monitoring your health and fitness stats was previously something only athletes or fitness fanatics would bother with, the introduction of accessible, functional and cool fitness-focused wearables has brought health data, quite literally, to a wrist near you.
If, like us, you found yourself spending a lot more time on the couch last year, you'll know there's never been a better time to invest in a tool that can help you keep tabs on your activity. While we'll admit purchasing a fitness tracker or watch is no quick fix, it's certainly the perfect way to help kick start your motivation into first gear. Regardless of whether you're looking to optimise your health, keep track of your sleep, run a faster split, hike a trail or simply hit your 10,000 steps, there's an activity tracker on the market for that.
Below, we've narrowed down a list of our favourite activity trackers and watches to accommodate every budget, activity and need and taken into account factors such as lifestyle features, ease of use and of course, design (you are wearing it on your wrist after all). Keep on reading below for our top 14 picks for the best fitness trackers and watches that range from $200 all the way up to $1000.
Fitbit Inspire 2
This slim, lightweight and comfortable band style tracker is the perfect entry point to the Fitbit family. Thanks to its small display you're able to check notifications and goal data right on your wrist, as well as take advantage of its sophisticated heart rate based activity tracking, sleep monitoring and workout detection. Shop it here.
Garmin Vivosmart 4
While Garmin is often a go-to for the most serious of athletes, this entry-level tracker is perfect for all fitness levels. Similarly sized to the Fitbit HR, the slimline band features a generous battery life and can monitor everything from heart rate, blood oxygen levels as well as your energy throughout the day, thanks to its smart 'Body Battery' feature. Shop it here.
Fitbit Charge 4
Falling somewhere in between a band style tracker and smartwatch, the Fitbit Charge 4 features the comfortable design of a more slimline tracker, without having to sacrifice screen size or capability. Alongside the standard Fitbit tracking repertoire, it also features in-built GPS, contactless payments and clever health improvement tools, such as its heart rate training feature. Shop it here.
Fitbit Versa 3
The sleek-looking Fitbit Versa 3 is the perfect option if you're looking for a sophisticated fitness tracker with smartwatch capabilities. Featuring a large (and super bright) touch screen, a water-resistant rating of 50m and a week-long battery life this watch is perfect for everyday wear. It also includes Fitbits sophisticated sleep data, 24/7 activity tracking thanks to its onboard GPS and bonus women's health features. Shop it here.
Garmin Instinct
The perfect companion to activities that fall more off the beaten path (such as trail running, hiking and trekking), this hardy watch has loads of features to keep you both safe and on the move. Thanks to its water-resistant and tough design, built-in GPS, heart rate and stress monitoring and battery-saving mode you'll never need to worry about not having access to the information you need. Shop it here.
Fitbit Sense
Bridging the gap between fitness and wellness, Fitbit's latest offering includes a whole host of new features not available on their other devices. Including (the very relevant) temperature tracking, as well as the ability to monitor everything from stress, sleep, blood oxygen, and a whole host of other wellness-focused tools. There's even a microphone and speaker on board so you can now take calls from your wrist when paired to your phone. Shop it here.
Garmin Forerunner 645 Music
Built with serious runners in mind, this watch is the perfect addition if you're looking for a way to pare down what you need to carry with you. Featuring inbuilt (and highly accurate) GPS, contactless payments and storage for 500 songs, you'll have no issue leaving your phone at home. As well as tracking all your standard metrics, this watch also generates a clever rest and recovery guide based on your tracked data. Shop it here.
Suunto Suunto 7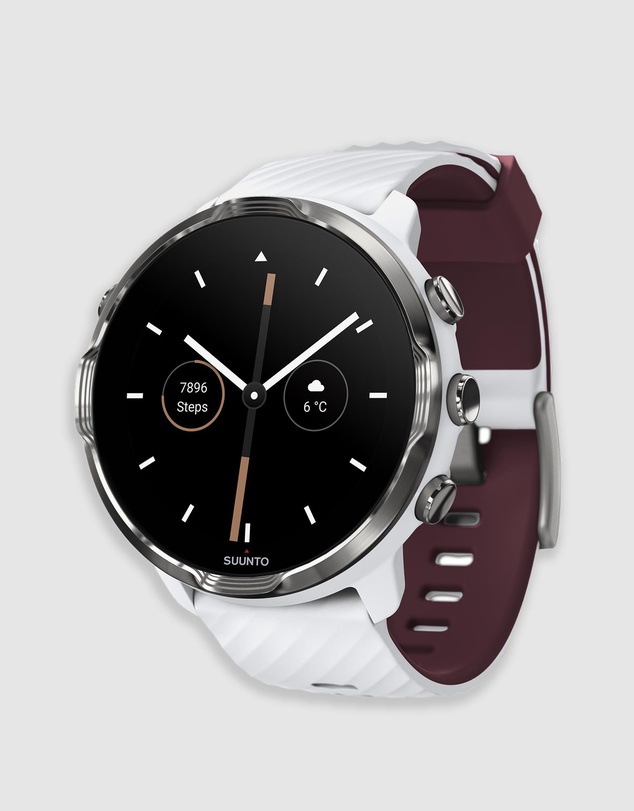 The Suunto 7 strikes the perfect balance between a fitness tracker and an everyday watch. Besides your standard sport, heart rate and activity tracking capabilities, it features a sports specific mode that will allow you to put its waterproof rating to the test. Featuring a generous touch screen display, in-built Google Assistant and a sophisticated navigation feature, that allows for both viewing real-time breadcrumb trails and downloading maps to use offline. Shop it here.
Apple Watch Series 6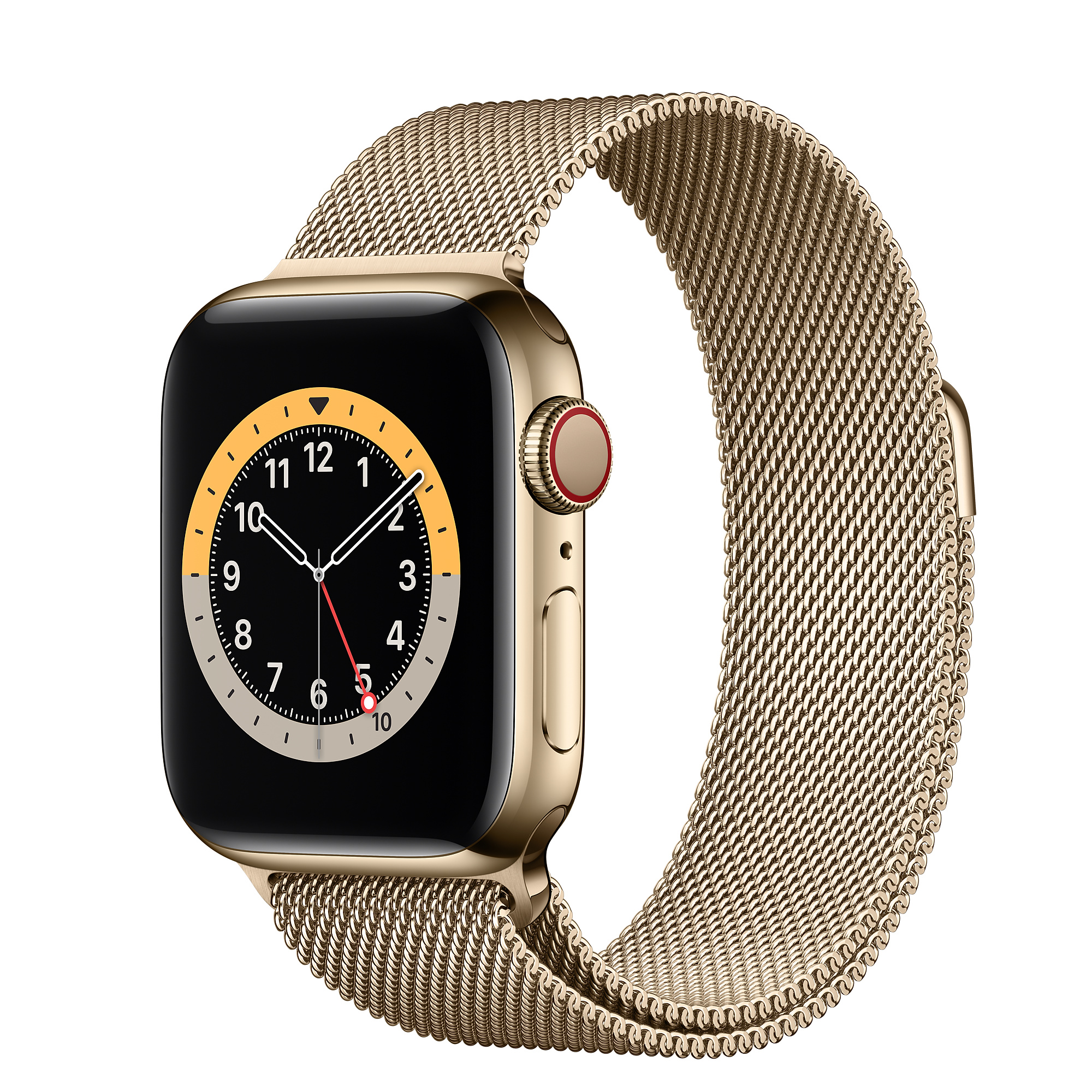 Probably one of the most well-known wearables on our list, the very-popular Apple watch is obviously more than just a fitness tracker. Besides its non-fitness related features (such as notifications, Apple Pay and a huge selection of apps), the watch includes a blood oxygen sensor, activity, sleep and workout tracking, heart rate monitoring and of course, it's satisfyingly addictive activity-closing rings. Besides the high price point, if you're already an Apple convert this addition might but be a no brainer. Shop it here.
Garmin Fenix 6S Pro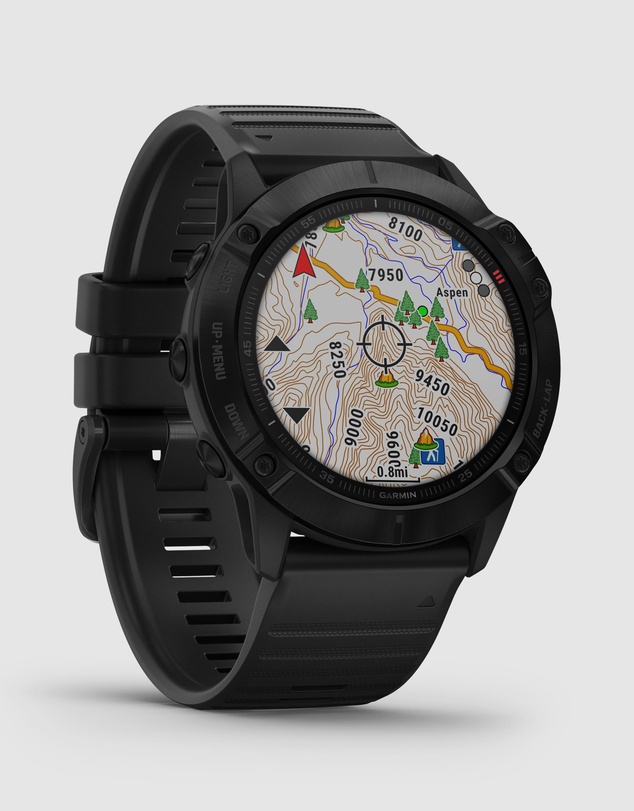 The Garmin Fenix 6S Pro has been designed with the most serious of outdoor lovers and athletes in mind. Featuring a sophisticated satellite navigation system and topographic maps you can access at the push of a button, as well as a plethora of sport modes and power management options to suit your specific adventure. Robust but comfortable to wear, it also features a clever emergency alert and incident detection system for peace of mind whether your activities may take you. Shop it here.
While you're shopping, here's where to buy a yoga mat.
Image credit: Alora Griffiths