With the possibility of overseas travel finally back in our palm pilots, the rush of dopamine one gets from planning, booking and actually living the good life on vacay is in full throttle. Room service, luggage tags, mini bars stocked with mini things—ugh! Even airport sniffer dogs are giving us major feel-good vibes.
While, yes, international travel is, delightfully, a real thing, so too is our decision paralysis. With so many destinations to choose from and limited annual leave, you want to ensure your next overseas getaway is an unforgettable battery-recharger.
Enter Mamaka by Ovolo. Bali's new, luxurious and pet-friendly boutique hotel overlooking both Kuta and Legian—and the endless stretch of shore that connects them.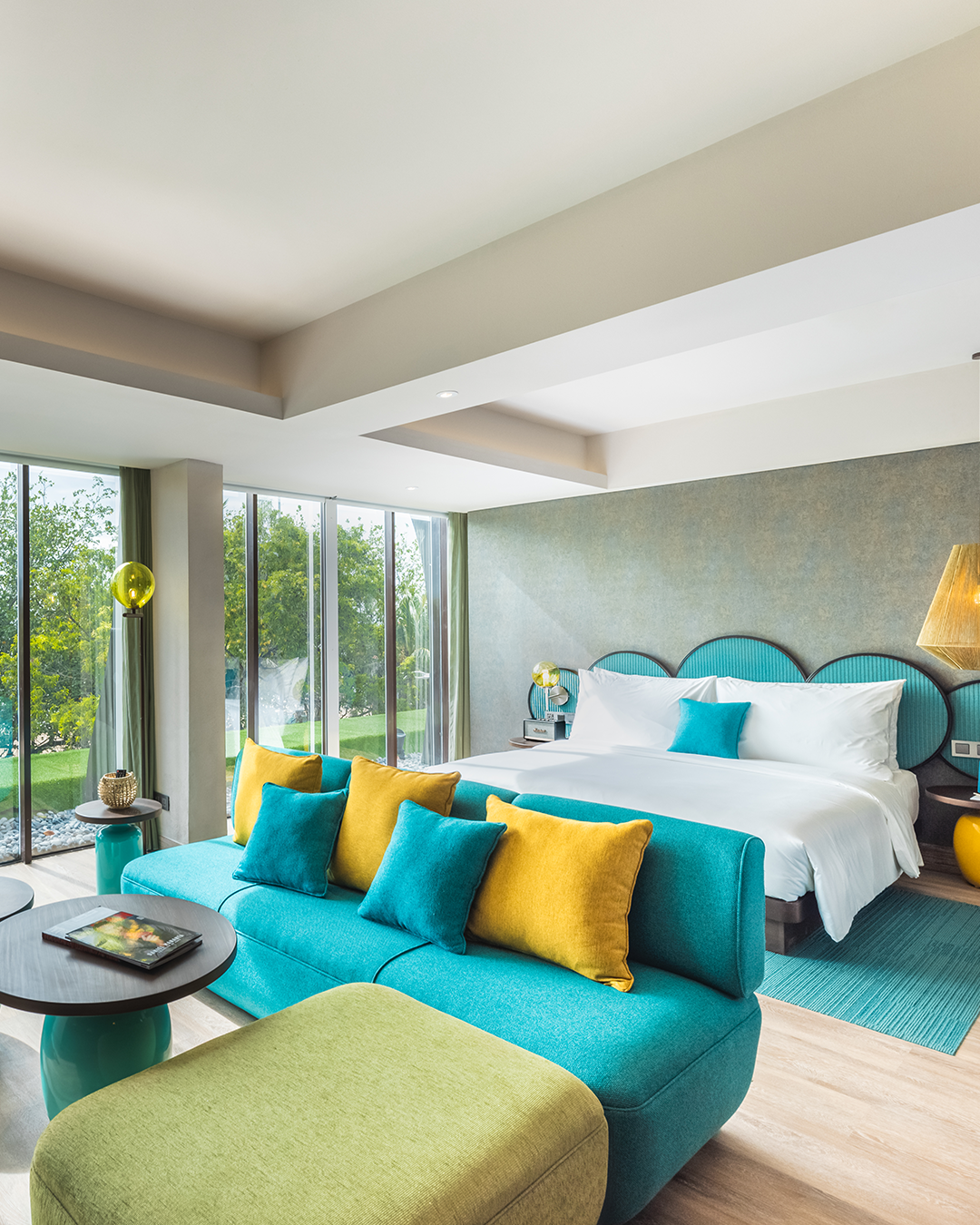 Now, before you turn your nose up at Kuta and dismiss it as Bali's roaring party capital, it's had quite the glow-up over the last few years, sans tourists, restoring the original Kuta charm from 20 years ago. Some beloved clubs have waved goodbye while new neighbours like Mamaka by Ovolo have moved in, replacing the cacophony of drunk hooligans and thumping house music with coconuts being cracked open and crashing waves. Plastic straws are out, cleaner beaches are in, and the allure of relaxing opportunities remain strong.
Designed with artistic and architectural intent, Mamaka marks Ovolo's first property in Indonesia and the first outside of Hong Kong and Australia, bringing with it a freshness to Kuta for those lifestyle-oriented visitors seeking tropical respite. Hallways and cosy nooks are adored with a mix of endearing surf photography captured by Australian photojournalist Jason Childs, eye-catching artworks from LA-based artist Punkmetender and retro music memorabilia.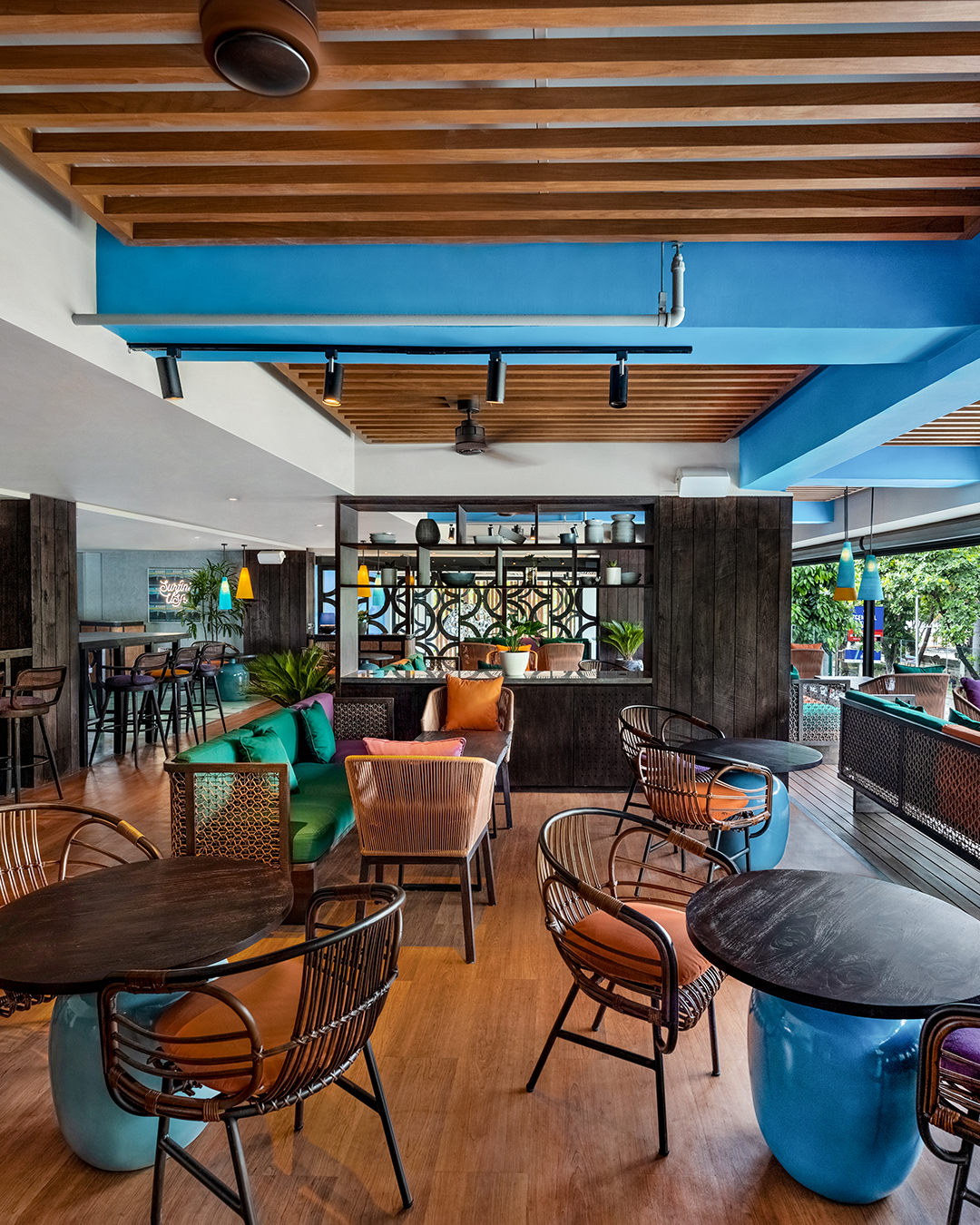 Taking an effortless approach to living, Mamaka's 191 suites and rooms exude Ovolo's reputable boutique charm. Think sweeping floor-to-ceiling windows, soft furnishings awash with golden mustards and cool turquoise, deep egg-shaped bathtubs and rain-like showerheads—plus, quirky decorative gnomes flipping the bird, stamping each room with Ovolo's signature playfulness. They're kind of like a classy tropical fruit box served to quench your palpable holiday thirst. Meanwhile… how good is rolling over in a plush hotel bed and having everything you need at the flick of a switch? Just saying.

But, the jewel in Mamaka by Ovolo's crown is its sprawling, beach-side rooftop. Boasting a lush infinity pool with a 270-degree view of the ocean and Kuta, stress simply melts away the deeper you submerge. It's the ultimate place to tuck into a nasi goreng brekkie with an accompanying shot of jamu tonic or down a zesty cocktail or two (order the Firestone, you won't regret it). We guarantee your lingering burnout will be but a distant memory while you're living the rooftop life.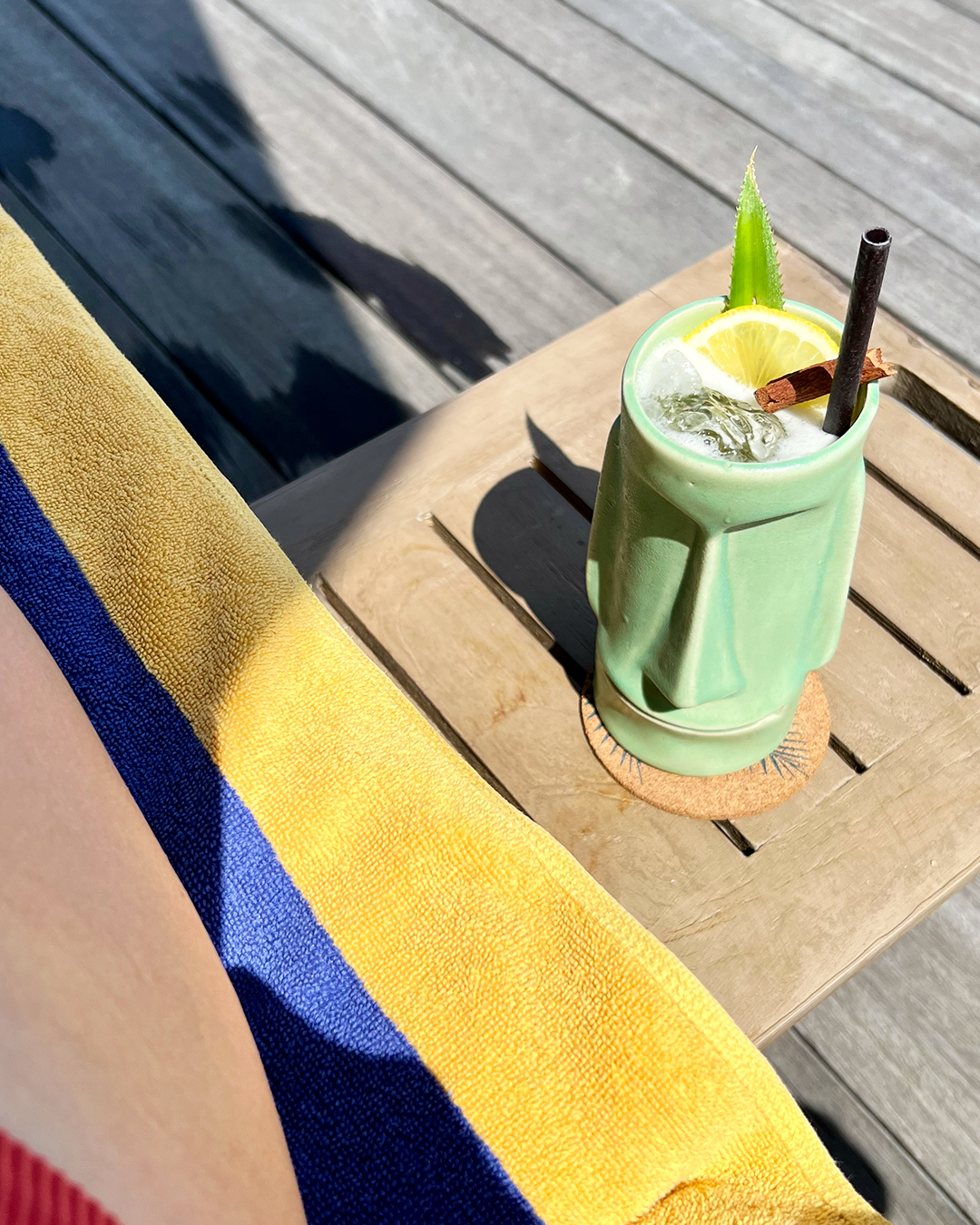 Adding to Mamaka by Ovolo's appeal is its location. Perched directly across from Kuta Beach, guests not only have direct access to the shore for a quick dip but they can also throw on a rashie and try their hand—or foot—at surfing with Mamaka's Quicksilver Bali Academy, run by friendly, ISA-certified coaches. If you haven't surfed before don't worry, the waves during low tide are powerful enough to push you along but small and sloshy if you're more, well… Kelly Safer than Kelly Slater. Mamaka's Kuta beachfront pozzie also means you're a short scooter or car ride away from Legian, Seminyak and Denpasar Airport, and a comfortable taxi ride away from Bali must-visits like Ubud, Canggu and Uluwatu.
To cap it all off, Mamaka by Ovolo is dog-friendly. Yep, if you're desperate to get away but can't bear to leave your precious pup at home while you indulge in all the fun, Mamaka's V.I.Pooch offering will equally treat your BFF life royalty too.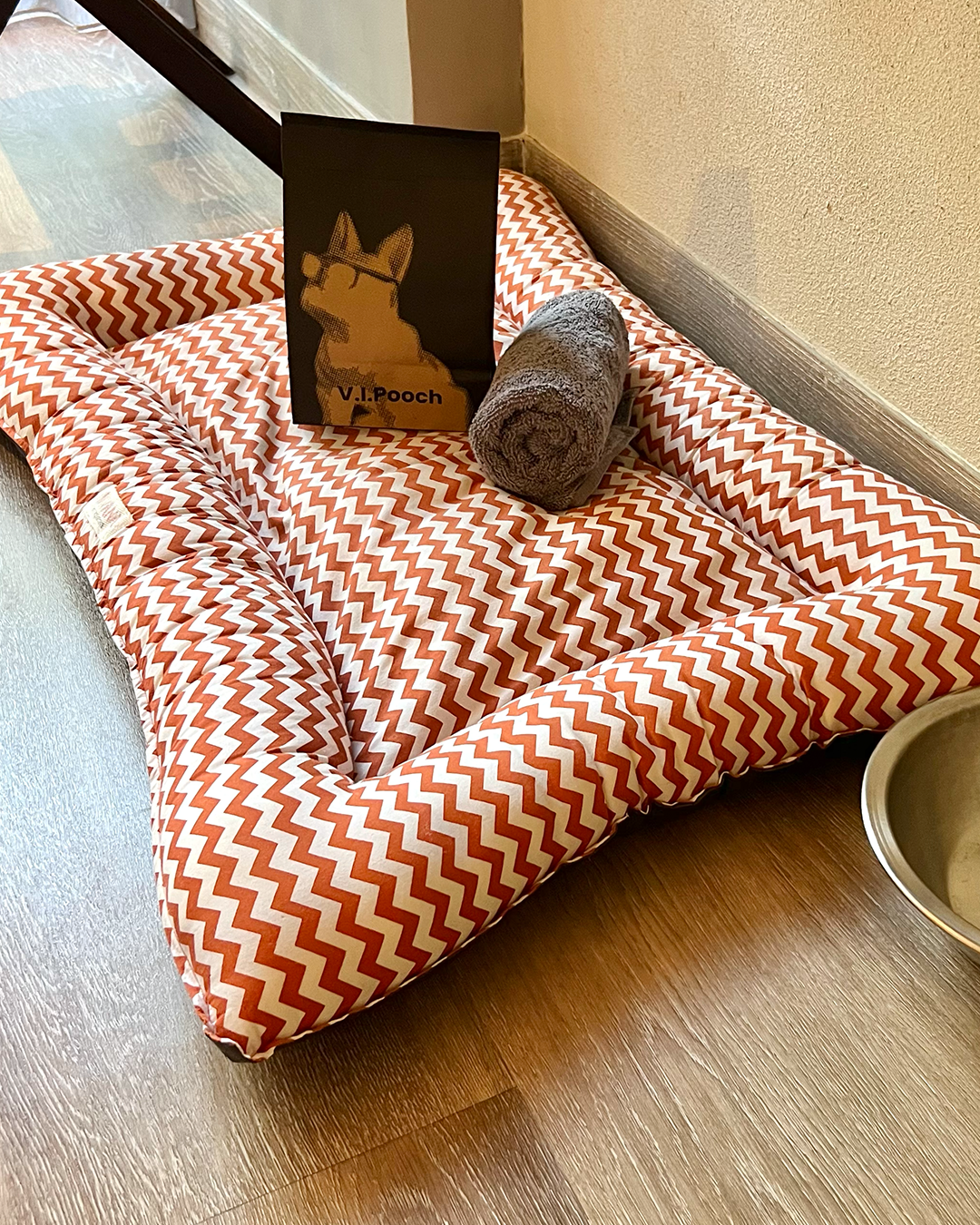 From Mamaka's 24-hour gym and vast wellness offering to its decadent seafood platters and in-room cocktail-making kits, the esteemed and welcoming Ovolo team really does live up to their good vibrations guarantee. If you're thinking you're due for a getaway, it might be time you revisited or, perhaps, reconsidered Bali. Sure, the sweet smell of Gudang haze, the hum of scooter mufflers and the promise of happy hour every hour are still omnipresent but, really, it wouldn't be beloved Bali without them.
Looking for more things to pack into your Bali vacay? Check out the best things to do in Bali here.