Anyone who loves a big breakfast would know Andonis Cafe & Bar serves up some seriously epic brunches that will cure even the worst of hangovers—and now, you can get them even closer to the bars you probably developed that hangover in the first place. Yep, with their Yeerongpilly and Yeronga locations packing out every weekend with southsiders, the team have now opened a Fortitude Valley cafe for inner city locals.
If you're not familiar with OG venues, this popular cafe offers a lengthy selection of modern Australian cuisine with a Greek twist, from breakfasts to cocktails and everything in between. A word of warning—the portion sizes are not to be underestimated, so come prepared as Andonis serve up enough food to feed a small village.
Situated right off the James Street Precinct this is the perfect location for your early morning solo bite, midmorning catch up with friends or a break from wandering the high energy urban retail pocket. Whatever the weather there's a spot for you as Andonis provides intimately lit indoor tables as well as outdoor seating in a greenery-adorned alleyway. If you're not looking to dine in, you can also grab a coffee and baked goods from the takeaway window out the front.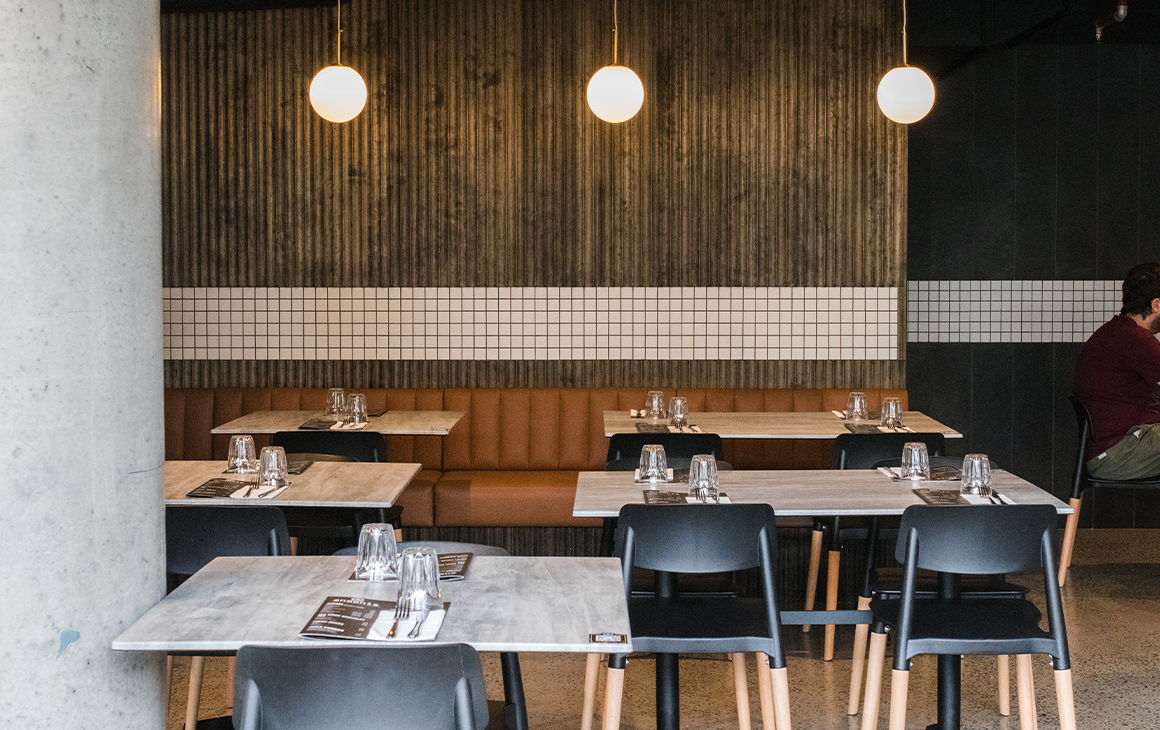 With the same menu as their locations, Andonis dishes up a hefty line up of breakfasts, lunches and drinks both sweet and savoury, from gourmet burgers, avocado stacks and loaded bagels to biscoff-loaded Belgium waffles, cookies and cream Nutella crepes and Bueno shakes. The dish we can never go past is the Andonis loaded croissant with crispy maple bacon, grilled chorizo, house hash browns, halloumi and truffle mayo stuffed between a flaky croissant. Be sure to come in on an empty stomach and comfortable pants for this one.
If you have more of a sweet tooth, the Bueno Heaven is the way to go with double stacked belgium waffles, vanilla ice cream, Nutella glaze, Bueno sticks, Oreos, fresh strawberries and an injection of premium chocolate to top it all off. But it wouldn't be a breakfast cafe without an avocado toast, so of course Andonis has a version that they've taken to the next level—an avocado stack with fresh bruschetta mix, grilled halloumi and balsamic glaze served on sourdough. Think of your regular avocado toast, but supersized to the max.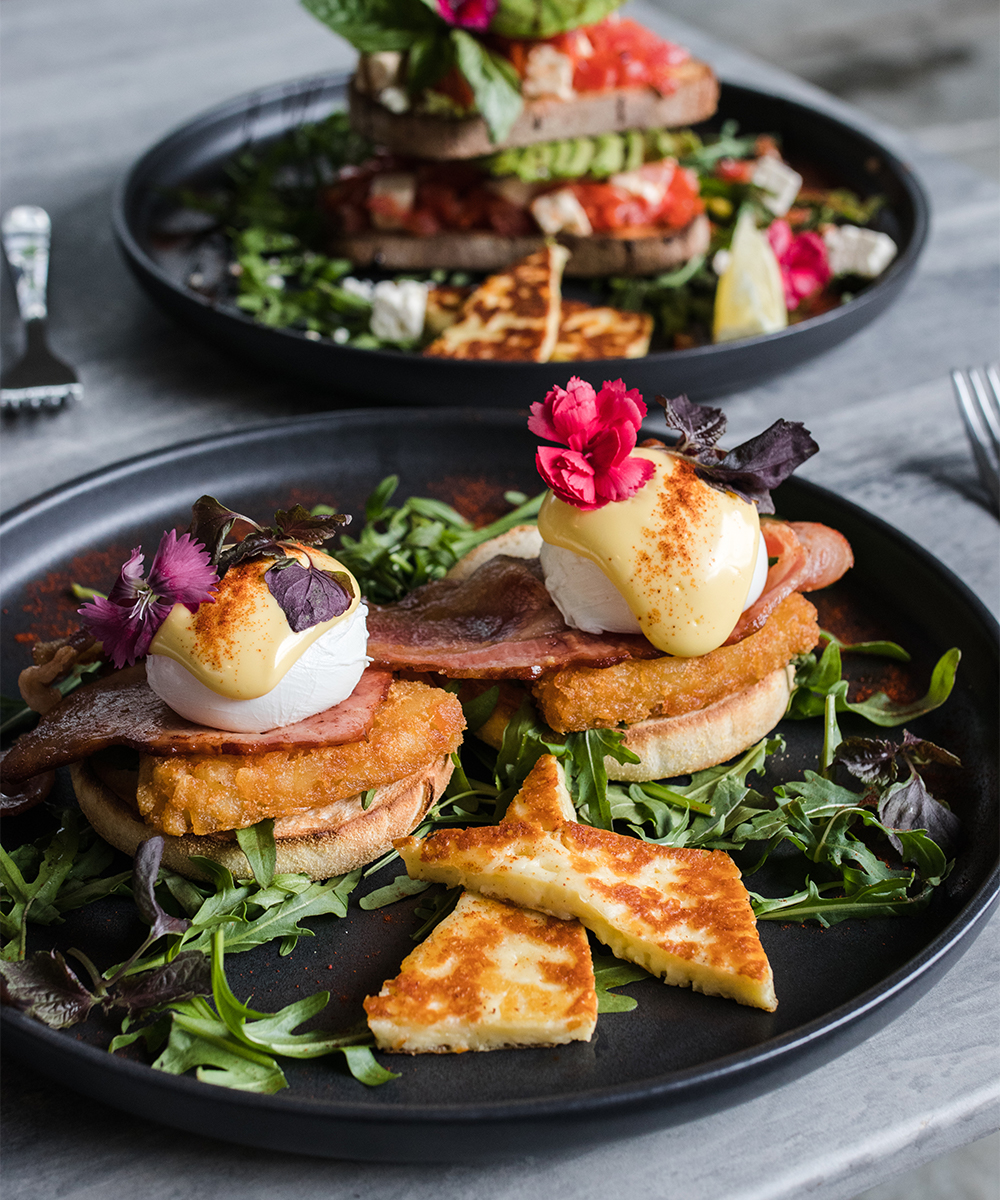 Now, if you're wondering where the Greek twist comes into all of this, their lunch menu also includes some classic Greek fare like lamb cutlets, souvlaki plates, yiros and lamb salad with a Greek twist. If you're looking for something to wrap your hands around, sky high gourmet burgers like the 'Burger For The Gram' feature double beef patties, maple bacon, cheese, beer battered onion rings, grilled halloumi and pickles.
As to the always asked question of whether you can bring your furry friend, absolutely—there's even a whole menu for them. Order your doggo puppuccinos, doggy doughnuts and dog-friendly iced vovos designed for chewing.
Made to suit the hustle and bustle of inner city life, if you don't have the time to sit down and dine in, Andonis are slinging $5 bacon and egg rolls for those needing a quick fix on the run. Long story short, if you're an inner city brunch lover, there's no excuse to not try Andonis' new Fortitude Valley location. Find all the details you need right here.
Looking for more brunch spots? Check out the best cafes in New Farm and Teneriffe.
Image credit: Ranyhyn Laine