Say hello to Ant & Ola Café, a new eatery that's just opened on the corner of South Pine Road and Griffith Street. Everton Park locals will remember this familiar corner used to play host to Toasted, until it closed at the end of 2020. New owners Anthony and Olympia Eaton have rebranded and remodelled the space, and created Ant & Ola Café, a South African fusion dining experience that promises big flavours, smooth coffee and friendly service. If you're not an Everton park local, we highly recommend making the trek over to Ant & Ola to see what all the fuss is about.
The interiors are designed to make you feel right at home, with timber floors, wooden benches and comforting touches like cushions and pot-plants scattered about. You'll be warmly welcomed into a peaceful and softly lit indoor dining area, perfect for a leisurely brunch with friends, or even if you're eating solo and just needing a change of scenery from working at home.
The menu is an eclectic and hearty mix of all-time modern favourites and traditional South African dishes, going above and beyond the café's inception goal of designing culinary flavours that offer something for everybody.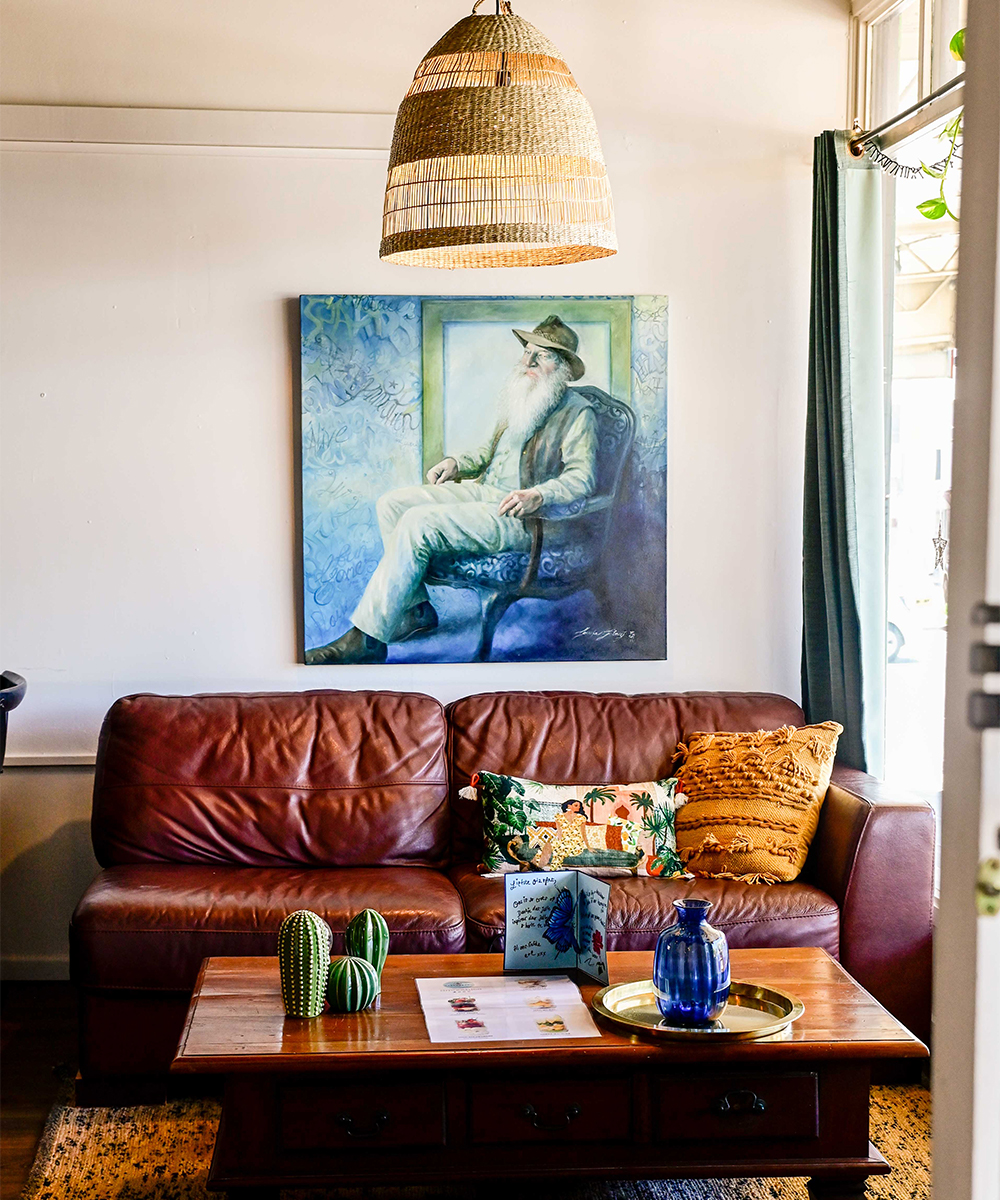 To get the full South African experience, you'll want to order yourself the Vet Koek, a savoury South African donut packed with pork mince and slaw—think a feather-light bun stuffed to the brim with juicy, flavoursome minced pork and crispy slaw. It's like a cross between a donut and a brioche burger, and for us it was definitely love at first bite.
If you can't face a brunch without eggs, you'll want to be ordering the Bobotie Brekkie—savoury curried mince baked in an egg base 'til golden brown, or the Chakalaka eggs, with eggs poached in spicy home-made chakalaka (baked beans, grated carrot, onion and green pepper soft fried with a paprika and curry tomato base). These are also traditional South African dishes that have been adapted to satisfy the roaring Brisbane brekky trade.
If you're looking for something more familiar, you'll also find all-time favourites on the menu like smashed avo, a pancake stack and a big brekky. Whatever you choose, it'd be criminal not to wash it down with an Elixir coffee or three (no judgement here), because the roast is so irresistibly smooth you'll just keep coming back for more.
Plans are also in the works to start hosting monthly dinner nights, giving you even more of a chance to sample South African flavours, and owners Anthony and Olympia to share their food heritage with the foodies of Brisbane.
You can find everything you need to know about Ant & Ola Cafe here.
Meanwhile, here's 50 meals you should have eaten if you live in Brisbane.
Image credit: Supplied