You know the old bank building at the top of the Queen Street Mall in the CBD? Yep, the big, imposing heritage one with arched windows and impressive sandstone columns. Well, it's found another lease on life as a glamorous bar and eatery, with Banc Brasserie & Wine Bar having taken over its moneyed halls.
Walk through the doors and no longer will you find abandoned teller stations and ugly waiting chars—the whole interior has had a plush makeover worthy of its grand facade. Underneath the soaring ceilings hang glamorous modern chandeliers which reflect off the marble tiled floor. In the lobby, a long wooden bar with brass fittings invites you to order a drink (or just a coffee pre-midday), with a grand piano in one corner. Separated from the bar area by a divider is the brasserie, which features charming floral curtains lining the windows, white tablecloth covered tables and comfy looking plush banquette seating along one side.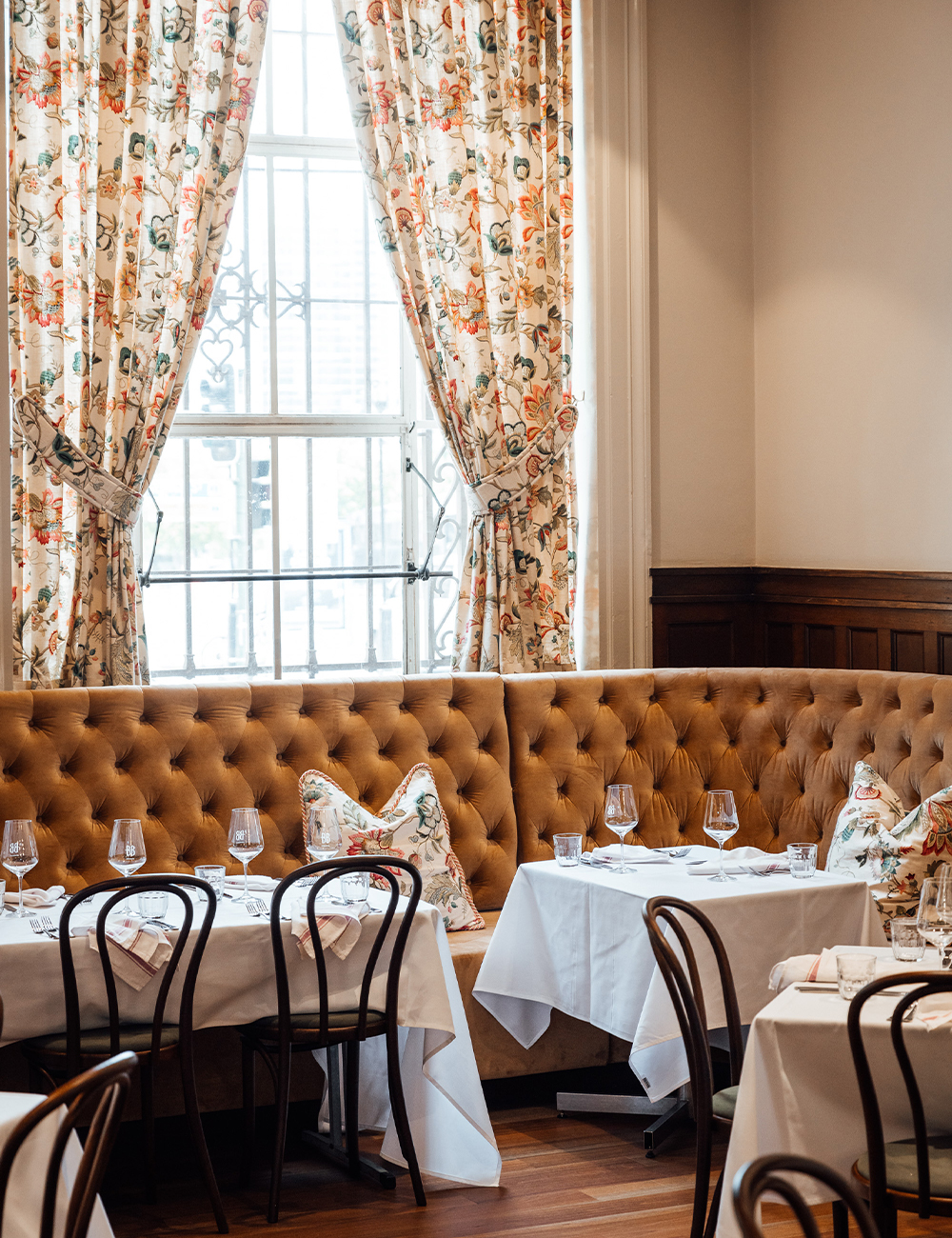 Being that the whole venue gives of serious European bistro vibes, with a touch of London's iconic Soho brasserie The Ivy, it makes sense that the menu features plenty of French and Italian influences, albeit with a few native Australian ingredients thrown into the mix. Banc isn't willing to be pigeonholed though—Executive Chef Andrew Musk has has ensured the menu is very well rounded.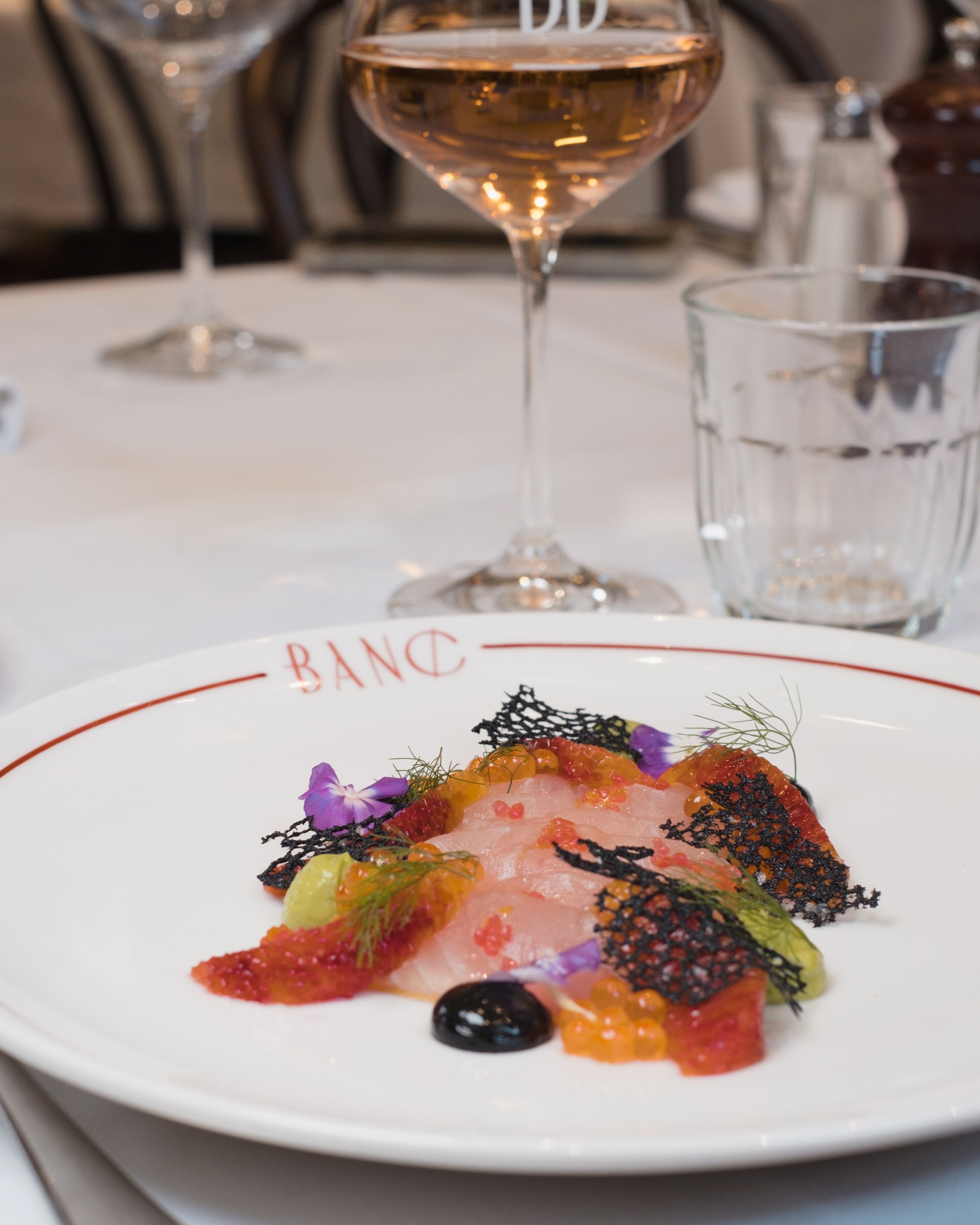 With the full menu available for both lunch and dinner, you can start with entrees like beef tartare with white anchovy, parsley, guindilla and pomme gaufrette, spanner crab and scallop raviolo, and grilled stone fruit with buffalo curd and honeycomb. Mains include the free range duck with witlof, beetroot and anise jus, magra lamb with croquette, zucchini flower, pumpkin and labneh, and the classic brassiere favourite, steak frites.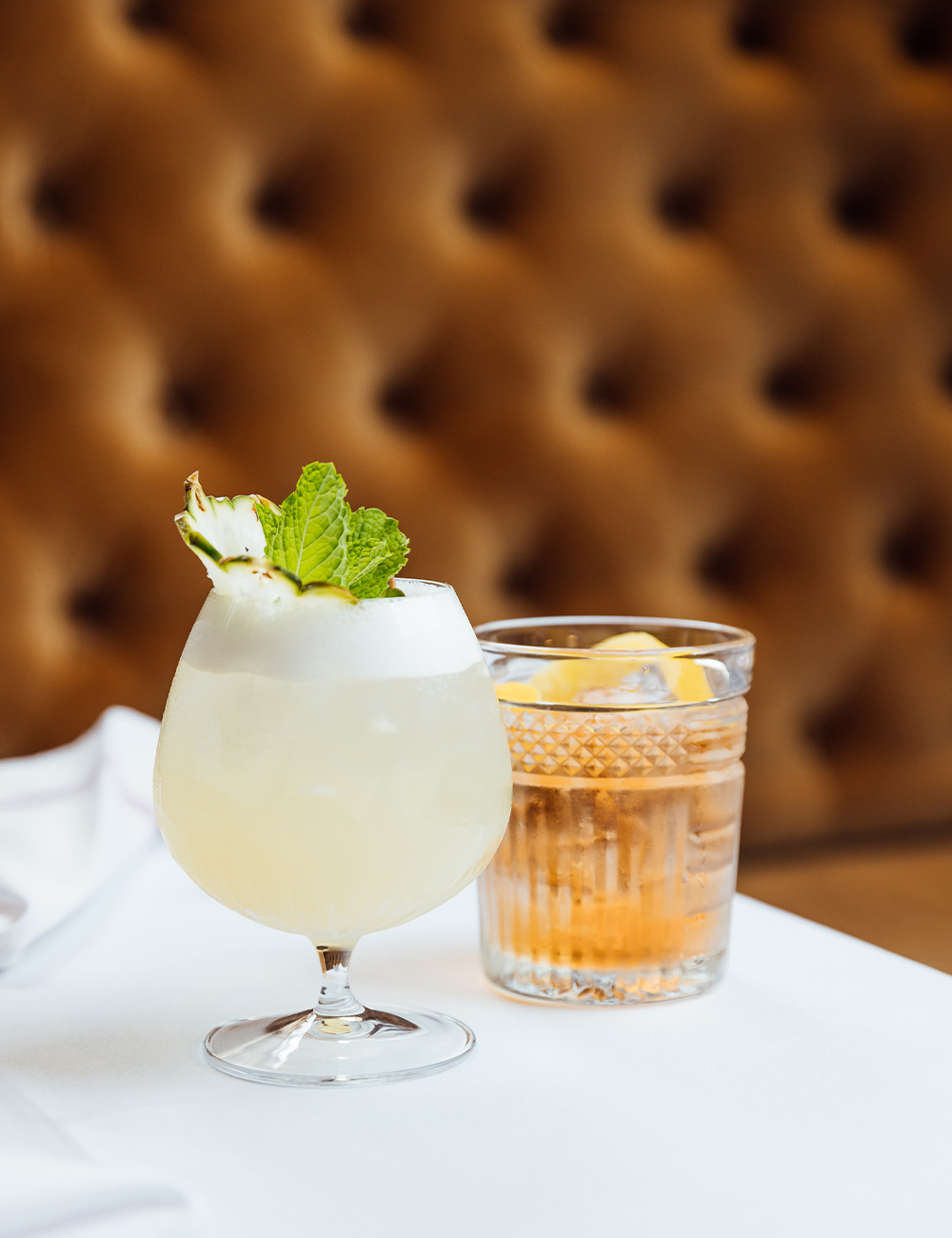 If you're just dropping in for a cheeky post-shopping cocktail and snack, the bar menu offers up bites like duck liver pate and cornichons, sardines on rye bread, and freshly shucked oysters, not to mention a top notch boozy offering, with a lengthy wine list to browse. Use of Coravins means you can try some of the more top shelf labels by the glass, just in case you're not quite up to a whole bottle. The cocktails, meanwhile, are simple but sophisticated, and named for the banking world—sip on a Tax Break, with Amaro Montenegro, Campari, oleo, orange, aromatic bitters and prosecco, or the Stocks And Bonds 2.0, a blend of espresso, rum, sherry, spiced honey and chocolate bitters.
In February, they'll also be rolling an Aperol Spitz cart to their outdoor dining area in the mall, to help shoppers and commuters help cool down in those last few days of summer. For now though, you can find out everything you need to know about Banc Brasserie & Wine Bar here.
Find more of the best restaurants in the CBD here.
Image credit: NIRA Creative, Banc Brasserie & Wine Bar