Something brilliant is coming to Brisbane this year and it's not yet another wine bar or Italian restaurant. Nope, what's coming is bigger, better and more iconic than ever before. Queens Plaza in the CBD is hosting The Art of Banksy: "Without Limits" exhibition featuring no less than 150 pieces from the world's best graffiti artist. Excuse us while we black out our calendar.
Banksy is UK's most controversial artist. No one knows his face, everyone knows his artwork. He is a name that will be remembered for years, he is the man behind art located throughout the world and he has multiple documentaries and books dedicated to his legacy. He's kind of like the Sia of the art world… ridiculously talented, holds millions of fans yet remains a hidden face.
The Art of Banksy exhibition has showcased in Melbourne, Amsterdam, Istanbul and Tel Aviv and is now en route to Brisbane. Many of the graffiti artists' most famous paintings will feature, in the form of prints, photos, sculptures, installations, murals, mapping shows and more. There'll be an infinity room where you can immerse yourself in Banksy's most iconic works, murals created to represent seven of his latest works in war-torn Ukraine and an entire room dedicated to the Louis Michel artworks. There'll even be a simulation of Banksy's largest art piece, "Dismaland," a pop-up amusement park that was anything but amusing.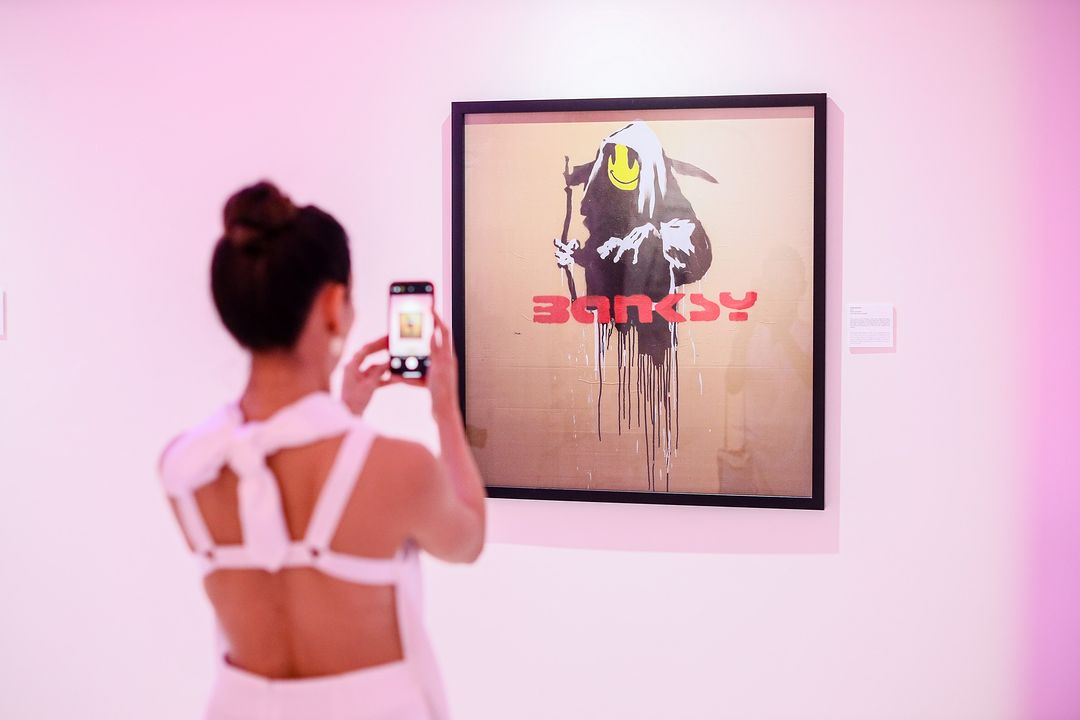 This bold stance Banksy takes with his art is what makes his work iconic. He's known for questioning politics, social trends and using art as a form of activism. Even if you don't agree with his ideas, the artwork is difficult not to admire. Keeping his identity unknown is much to do with the pranks he pulls against the art establishment. He's broken the news a handful of times for secretly hanging his work inside museums around the world such as the Metropolitan Museum of Art and the Brooklyn Museum. Word on the street is the museum's were pretty stoked with the idea… fuss free exhibition, seems legit.
The Art Of Banksy: "Without Limits" is hitting town in May, and will be sticking around for a while. If art is the jam to your peanut butter, this is not an exhibition you can afford to miss. Tickets start at $36 for adults and $25 for children and you can grab them here.
Check out what else is on in Brisbane this year here.
Image credit: Museum Of Contemporary Art Bangkok