How is it already March? Surely we say this every month of every year, but it really feels like 2020 has taken us by the hand and ran, whether we could keep up or not. But as it is a new month, it means new things are happening, and it's finally autumn! March brings with it some cooler weather, and opportunities to scope out some of Brisbane's epic eats and events.
Nine Lives Festival
Gone are the days when the only way to get a dog into a festival was for one to run in unexpectedly. Nine Lives Festival gives puppy-lovers a chance to crank it up with their canine, in a one-day, three-stage event that centres at The Tivoli. To experience the event with your pup, you'll have to buy a special dog ticket and be aware of some venue rules for the pets, but nothing can really beat good music, food trucks and a tail wagging next to you all night long.
When: Sunday 1 March
Where: The Tivoli, Fortitude Valley
Sarah And Sebastian Pop-Up
If you haven't heard of Sarah And Sebastian jewellers, you're about to—and probably see a heap of their stunning creations on wrists all over Brisbane. The Sydney-based brand is heading to The Calile for a pop-up this month, and while they're here, devotees can book in to get one of their signature fine gold chains soldered on to their wrist. Yep, that means it's permanent—so you'll never lose it. The process takes about 15 minutes and starts from $160, but appointment bookings are going fast, so you'll want to book in quick.
When: Friday 13—Saturday 21 March
Where: The Calile Hotel, Fortitude Valley
Find out more and book here.
Water Up Late
We've all heard of the indoor riverbed that's currently residing at QAGOMA, and the variety of other water inspired installations that have taken over the gallery. Water Up Late takes the serenity of the tranquil installations and gives it an evening twist, mixing it with live music from some spectacular artists, across indoor and outdoor stages. The Up Late event also encompasses science activations, karaoke and bar and dining opportunities, just don't take your togs.
When: Friday 20 March and Saturday 21 March
Where: QAGOMA, South Bank
Brewsvegas
Boy do Brisbanites love beer. Brewsvegas is returning for another year across various Brisbane venues, including the Menagerie, Newstead Brewing Co and Lefty's Music Hall, with the beer festival showcasing in-house sessions that offer a beery education and a good ol' chug a lug' of some quality craft beer. While some events charge a small fee, there's a good few that are free, and all are guaranteed to keep you entertained and informed. Beer cocktail making comp, anyone?
When: Saturday 14 March—Tuesday 24 March
Where: Various locations
World Science Festival
Queensland Museum presents its annual World Science Festival, an event clad with big names in the science community doing presentations, having candid conversations and getting down and funky with all things science. With a range of free, non-ticketed events, to more sophisticated evenings of scientific chat and discovery, there's something for everyone in the science world. We're getting ready for Dr. Karl and the Night of the Nerds (starstruck gasp).
When: Wednesday 25 March—Sunday 29 March
Where: Various locations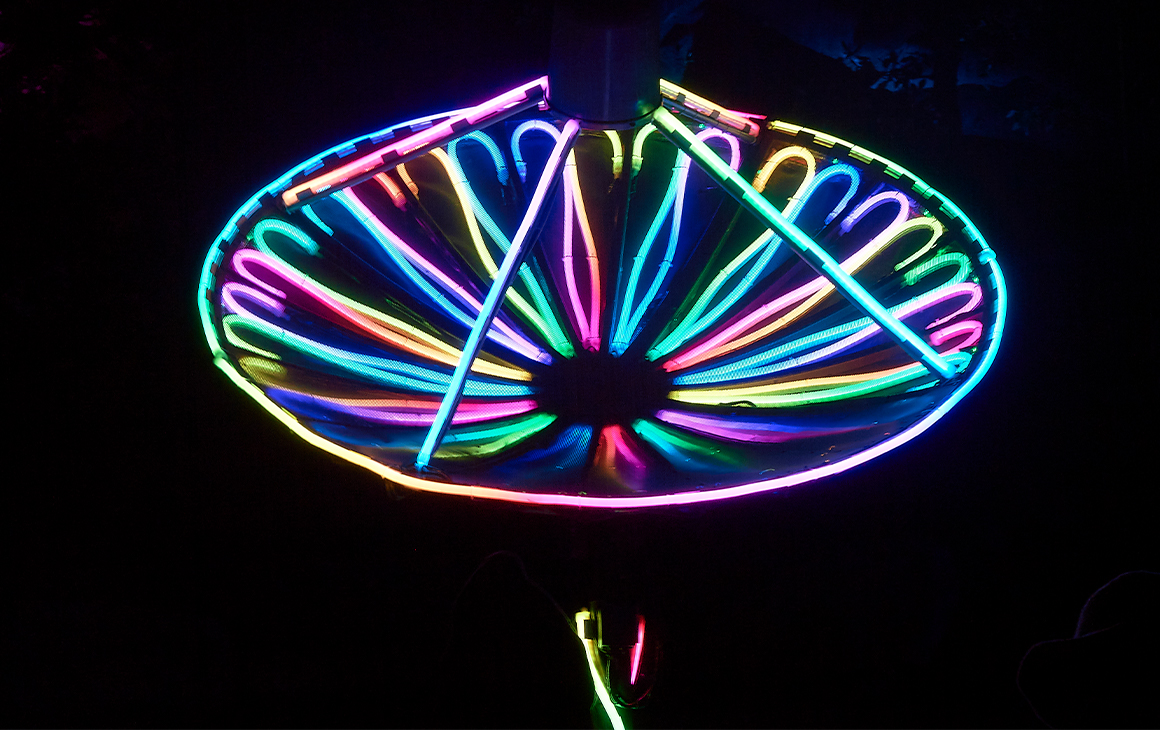 Curiocity
Prepare yourselves, art of every shape and form that you can TOUCH is coming to Brisbane! Curiocity is back after its inaugural year last year, and it's come back a bigger and better event. Get your hands ready to pop smoke-filled bubbles and your brain ready to experience VR, in various locations across the city. Every installation is free to visit, and your inner child will gape at the neon lights and playable instruments that pop up from March 20.
When: 20 March–5 April
Where: Various locations
Cuban Nights At Riverbar
March means a month of Cuban nights at Riverbar, with the venue set to bring all the flavours, rhythms and colour of Cuba to the riverside and beyond. There's even free salsa classes at 4pm every Sunday. So whether it be learning to salsa dance by the water, or listening to a live three-piece latin band as you sip on Bacardi cocktails, Riverbar's March schedule is one that's not to be missed.
When: All of March
Where: Riverbar & Kitchen, Brisbane City
Brisbane Comedy Festival
It might be the start of autumn, but March is by no means the beginning of cozy nights spent indoors. Take you and your laugh along to any of the acts at the Brisbane Comedy Festival, and you're either going to stay up all night reliving the jokes, or laugh so hard that you accidentally have to go home. With homegrown acts like Matt Okine, Dave Hughes and Gen Fricker, as well as big international names James Veitch and Stephen K. Amos, there's a comedian for everyone, and a crushingly embarrassing cackle just waiting to erupt out.
When: Friday Feb 21—Sunday March 22
Where: Various locations
Kingdom of Beers
Could there be a better place than that of a Kingdom of Beer? The chances of an actual kingdom of beer existing are pretty slim, but we do know that Kingdom of Beers is unearthing some local craft beers that are oh so worthy of being sipped and savoured. Set to take place at the Brisbane Showgrounds, Kingdom of Beers gives you a chance to try newly awarded beer royalty, along with loads of food trucks, live music and games.
When: Saturday 7 March, 1pm–4.30pm and 5pm–8.30pm
Where: Brisbane Showgrounds, Bowen Hills
Find out more and get tickets here.
Float In Cinemas
Oh to watch a movie in the ebbing comfort of an inflatable ring whilst holding a refreshing drink. Is it too much to ask? W Brisbane says no, and, for five weeks, they are hosting an open air cinema on their WET Deck, perfect for anyone who wants to lounge by (or in) the pool whilst watching a classic flick. $25 gets you a ticket and a towel, you just have to bring your togs.
When: Tuesday 25 February—Tuesday 24 March
Where: W Brisbane, Brisbane City
World's Biggest Bouncy Castle
No, that wasn't the sound of 100 children rushing past you to get to the bouncy castle, it was actually a few dozen grown ups This is the future for Brisbane's adults, because the world's largest inflatable bouncy castle is coming, and there will be no time to waste getting inside and jumping until you drop. Expect 300 plus metres of bounce, 50 plus obstacles and kid free sessions. You just have to remember to pick your shoes up once you're done.
When: 6—22 March
Where: Eagles Sports Complex, Mansfield
Good Beer Trail
When does a self-guided and self-paced walk, exploring some of Brisbane's best breweries, ever sound bad? It doesn't. It's always good. Join other beer heads as you trek around the suburbs, sampling here and there, and punching your punch card to win a souvenir at the end. $30 for the entire trek is refreshingly good value, just be sure to pack some comfy shoes.
When: Friday 13 March—Sunday 22 March
Where: Various locations
Mould
Sure, it might not have the most appealing name, but this two-day festival doesn't need it when its star performer is cheese. Mould: A Cheese Festival, brings some of the nation's best cheesemakers to one place, and showcases their artisanal creations, as well as letting the public in on exactly how cheese is made. Pair it off with some good whiskies or wines, and you've got your weekend sorted.
When: Friday 20 March—Sunday 22 March
Where: Brisbane Showgrounds, Bowen Hills
Charlie and The Chocolate Factory
Charlie and the Chocolate Factory is one of Roald Dahl's best books, and now, after the success of Matilda, it has the chance to become one of the best musicals, hitting QPAC's Lyric Theatre from March 18 onwards. Go on, see how they make Violet Beauregarde a giant blueberry on stage, and listen to the words of Roald Dahl be reimagined as music.
When: March 18—April 18 Where: QPAC, South Brisbane Find out more
here
.
BeerFest
Okay, so maybe March is Brisbane's beer festival month, and we say the more the merrier. BeerFest lands back in town on Saturday 14 March, and it's a great chance to not only sip on some exquisite brews, but meet the brewers behind them as well. BeerFest gives patrons a chance to try beer and food pairings, as well as ciders, cocktails and boutique spirits that are festival exclusives, direct from the brewers themselves.
When: Saturday 14 March Where: Victoria Park, Herston Find out more
here.
Just in case the wet weather sticks around, here are the best things to do in Brisbane on a rainy day.