Nestled between the borders of France and Spain on the north Atlantic coast, Basque Country is home to some of the world's finest food and wine—not to mention the enchanting European coastline. But culture isn't the only thing on the menu when visiting this tourist hot spot. The region is also home to one of our all-time favourite baked desserts: Basque cheesecake.
Nothing short of a culinary masterpiece, Basque cheesecake is baked high and fast, forming a delicious caramelized crust that contrasts perfectly with the rich, creamy centre. Anyone else drooling?
The good news is, you don't have to travel halfway 'round the world to get a taste of Basque Country's pride and joy. A select few Brisbane bakeries and restaurants are dishing the (baked) goods—you just have to know where to look. Check out our top picks for where to get a Basque cheesecake in Brisbane.
Sonder Dessert
Sunnybank
Southsiders, great news. Sonder Dessert is serving up seriously good (not to mention adroable) mini Basque cheesecakes at their Sunnybank store. You can call ahead to order a bigger size, but trust us—the smaller the cake, the better it tastes (and it means you don't have to share).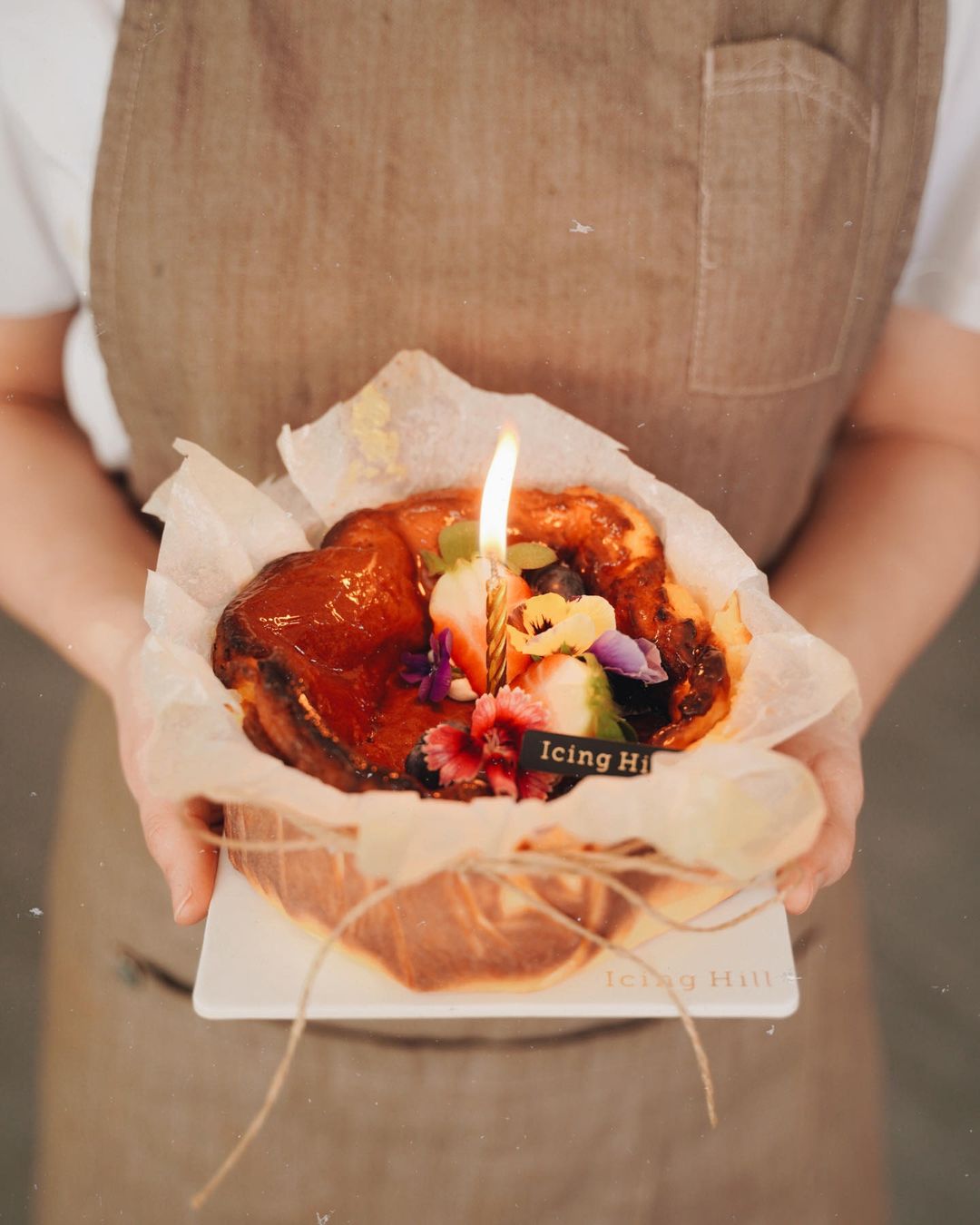 Icing Hill
Fortitude Valley
Not only does Icing Hill have a killer range of Insta-worthy cakes and croissants, but you can also pick up your very own Basque cheesecake to take home for a celebration—or to cure a sugar craving. Topped with stunning edible flowers, the cake serves up to four—just be sure to order ahead to secure one for yourself.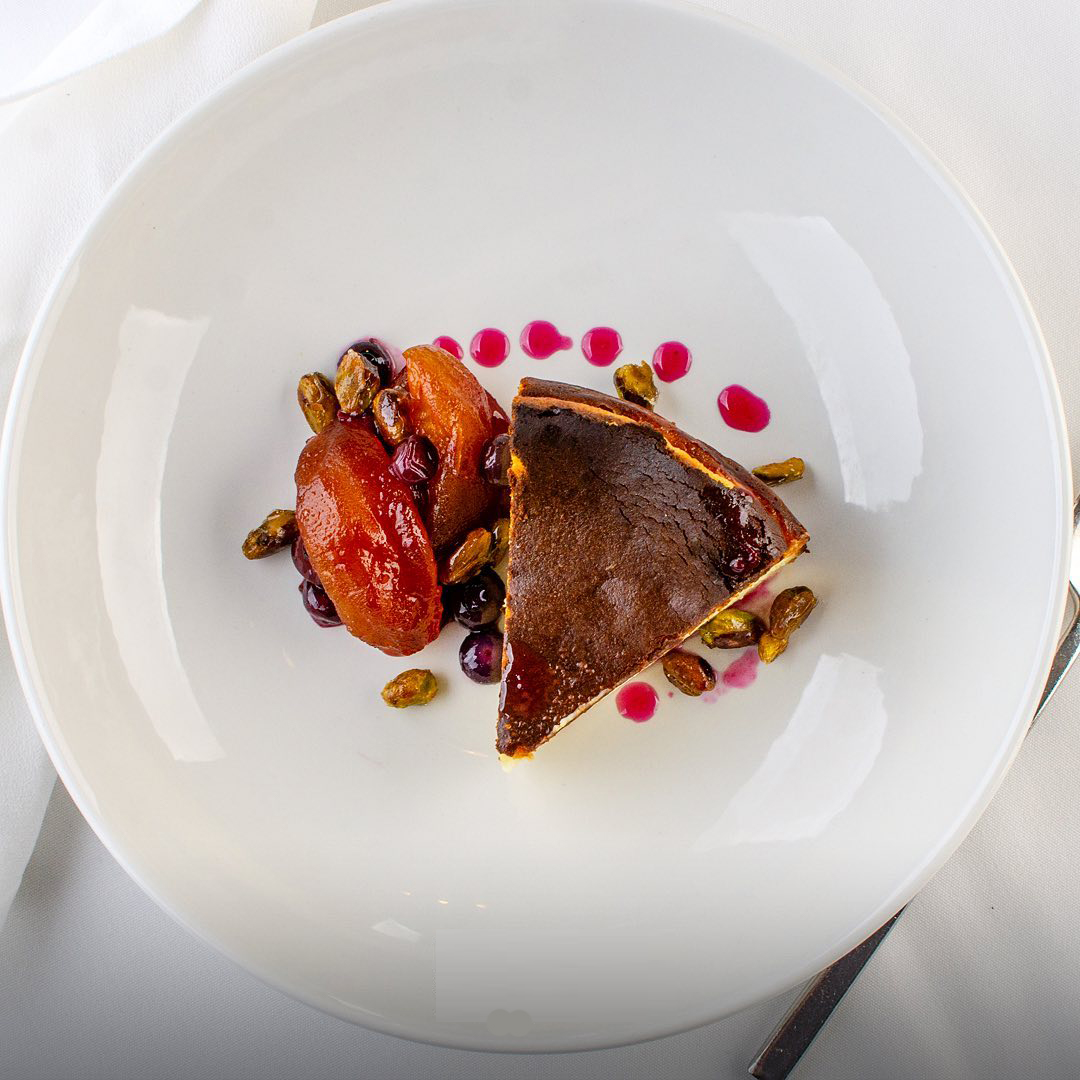 Black Hide Steakhouse
Brisbane CBD
As one of Brisbane's best steakhouses, it probably comes as no surprise that Black Hide Steakhouse also offers one of the world's finest desserts. You can pick up a slice of burnt Basque cheesecake topped with seasonal fruit after polishing off your main—so be sure to save a little room. It's more filling than you'd think.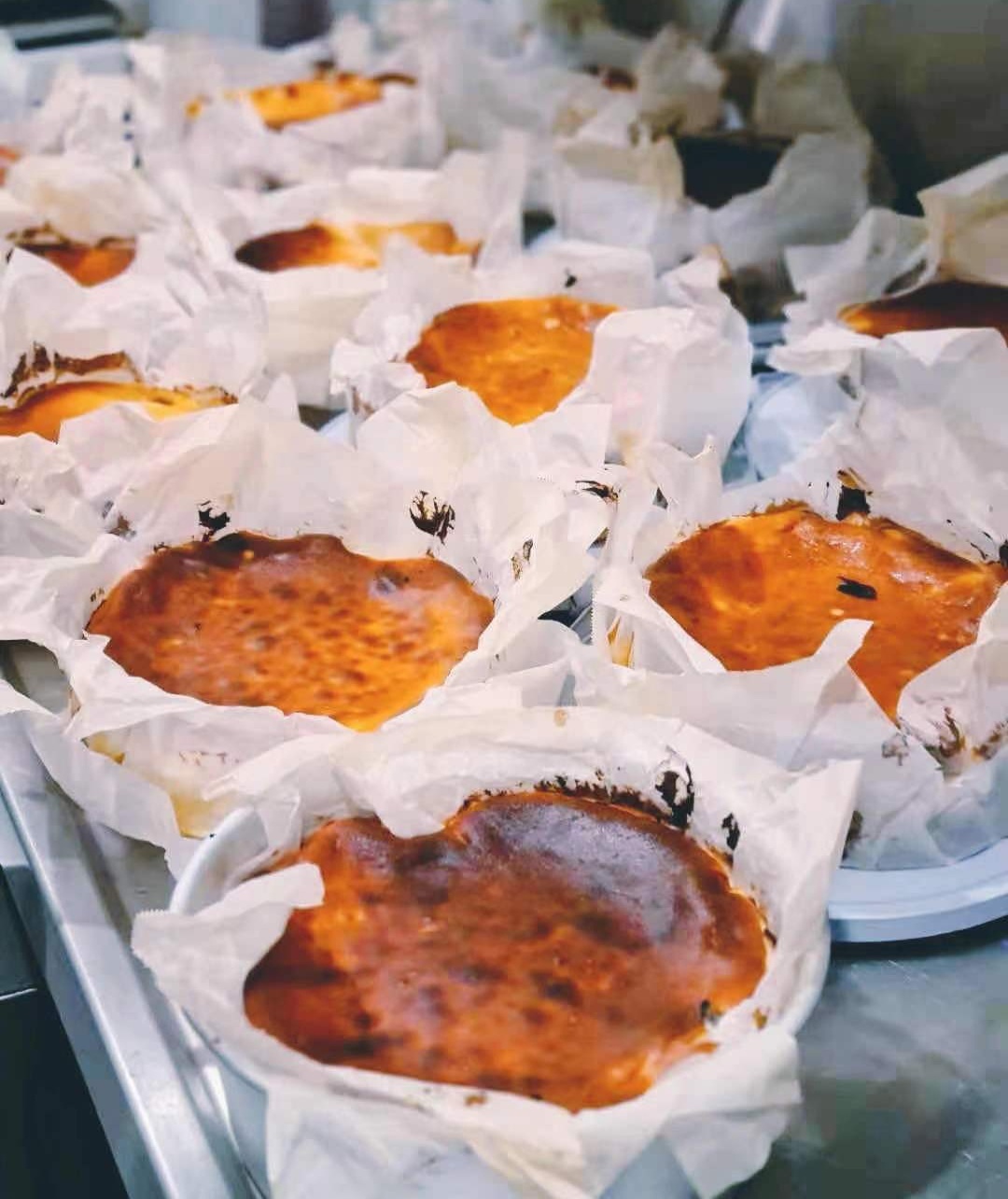 Sugar Puff Cafe
Mt Gravatt
Basque cheesecakes are only a recent addition to the Sugar Puff Cafe menu, but that hasn't stopped them from flying off the shelves. This version is given a unique spin with the addition of durian—a sweet Asian fruit with a creamy, nutty flavour that's perfect for cheesecakes. The cakes are baked up on the daily, but it's best to pre-order if you want to score one for yourself.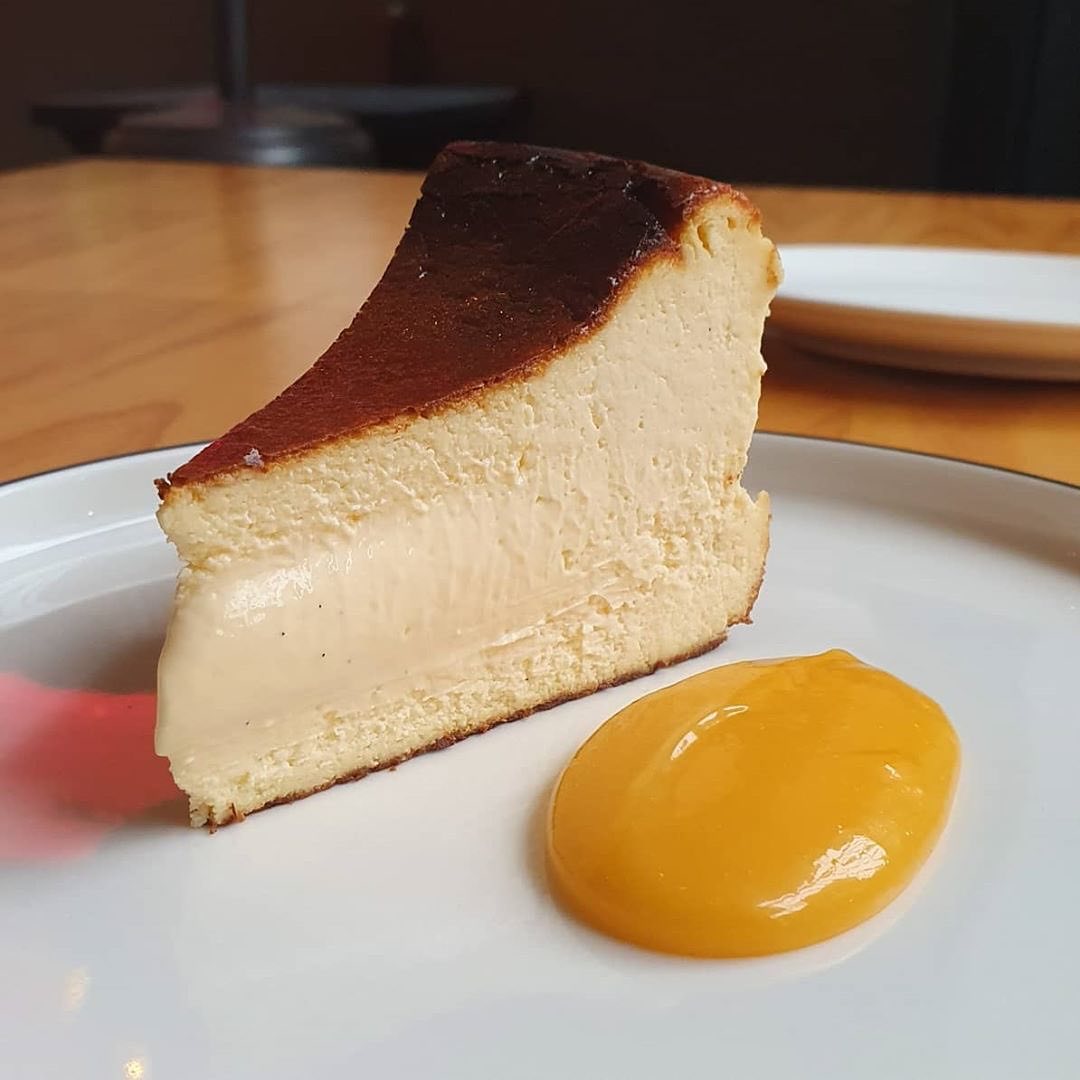 Hello Please
South Brisbane
Next time you're bar hopping down on Fish Lane, trade in your cocktail for a slice of Basque cheesecake at Hello Please. Served alongside yuzu curd, this wobbly treat is a longtime fave for patrons of the Southeast Asian eatery, earning it a permanent place on their dessert menu.
Can't get enough cheese? Neither can we. Here's our top picks for the best places to buy gourmet cheese in Brisbane.
Image credit: Sonder Dessert, Icing Hill, Blackhide Steakhouse, Sugarpuff Cafe, Hello Please