If you're a regular at West Village in West End, you're no doubt missing the pop-up foodie options that disappeared last year to make way for bigger and better things. Well miss them no longer, because the first of the precinct's delicious new permanent eateries has arrived, and if the now-closed Schwarma King was one of your favourite pop-ups, you're going to love it.
From the creators of that schwarma spot comes Beirut Bazaar, a seriously glam restaurant and bar where you can pair Lebanese eats with exotic cocktails. Taking over the ground floor of the old Peters Ice Cream factory, you'll find indoor and outdoor seating options awaiting you, perfect for any group and occasion. And while the venue itself oozes sophistication, with a green and gold backlit bar, plush seating and a groovy light installation, one entire wall is adorned in a massive mural from street artist Drapl, giving the space a relaxed feel.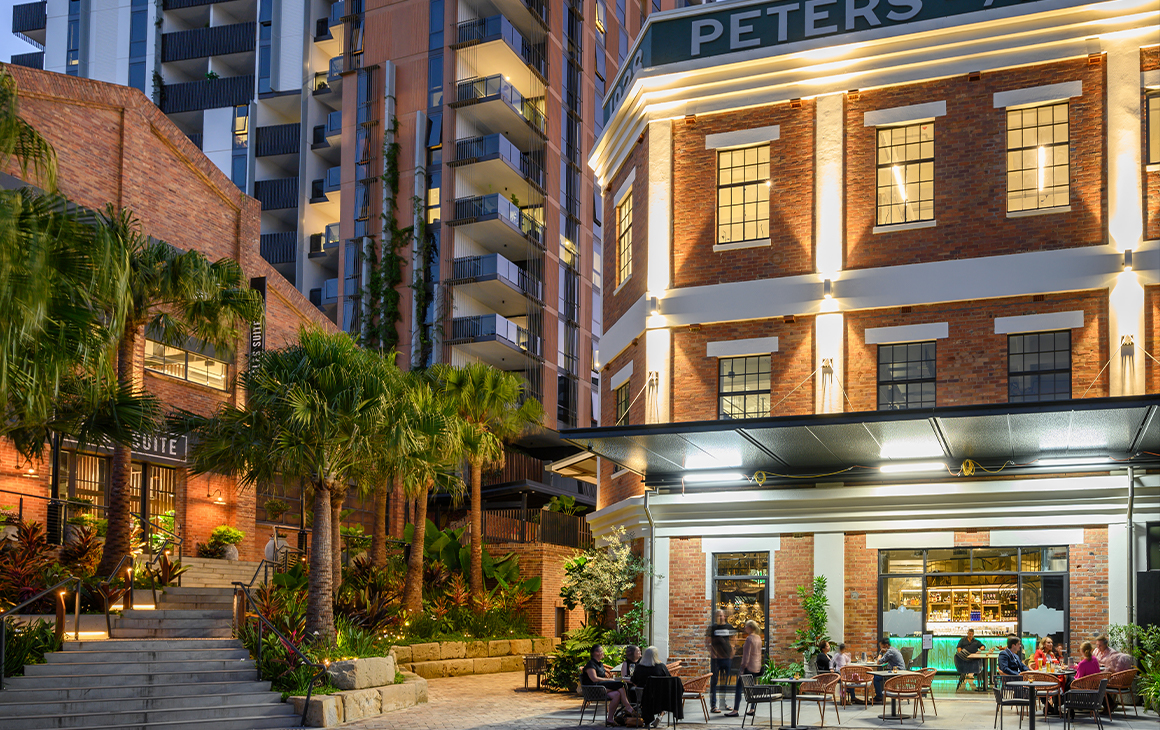 Whether you decide to settle in at a table inside or grab a seat outside under the stars for a cocktail and some nibbles, there's an adventure awaiting you on the menu. Start by dipping flat breads into delicious dips like baba ganouj, creamy garlic or hummus, before moving onto hot and cold mezze. We'd be going straight for the sambousek—fried pastry pockets filled with meat or cheese—but you might also want to order up plates of fried cauliflower, stuffed grape vine leaves and marinated Lebanes spiced sausages.
If you're still hungry after all that, don't worry—we haven't even hit the large plates. There's chicken and lamb schwarma, of course, served up with all the trimmings, but you can also tuck into grilled marinated meatballs or lamb skewers, Lebanese twists on fried chicken or fish and chips, and plenty of flavoursome Middle Eastern salads. Can't decide? Just go for the Beirut Bazaar Platter, which will give you a taste of all the best dishes. Do save room for dessert though.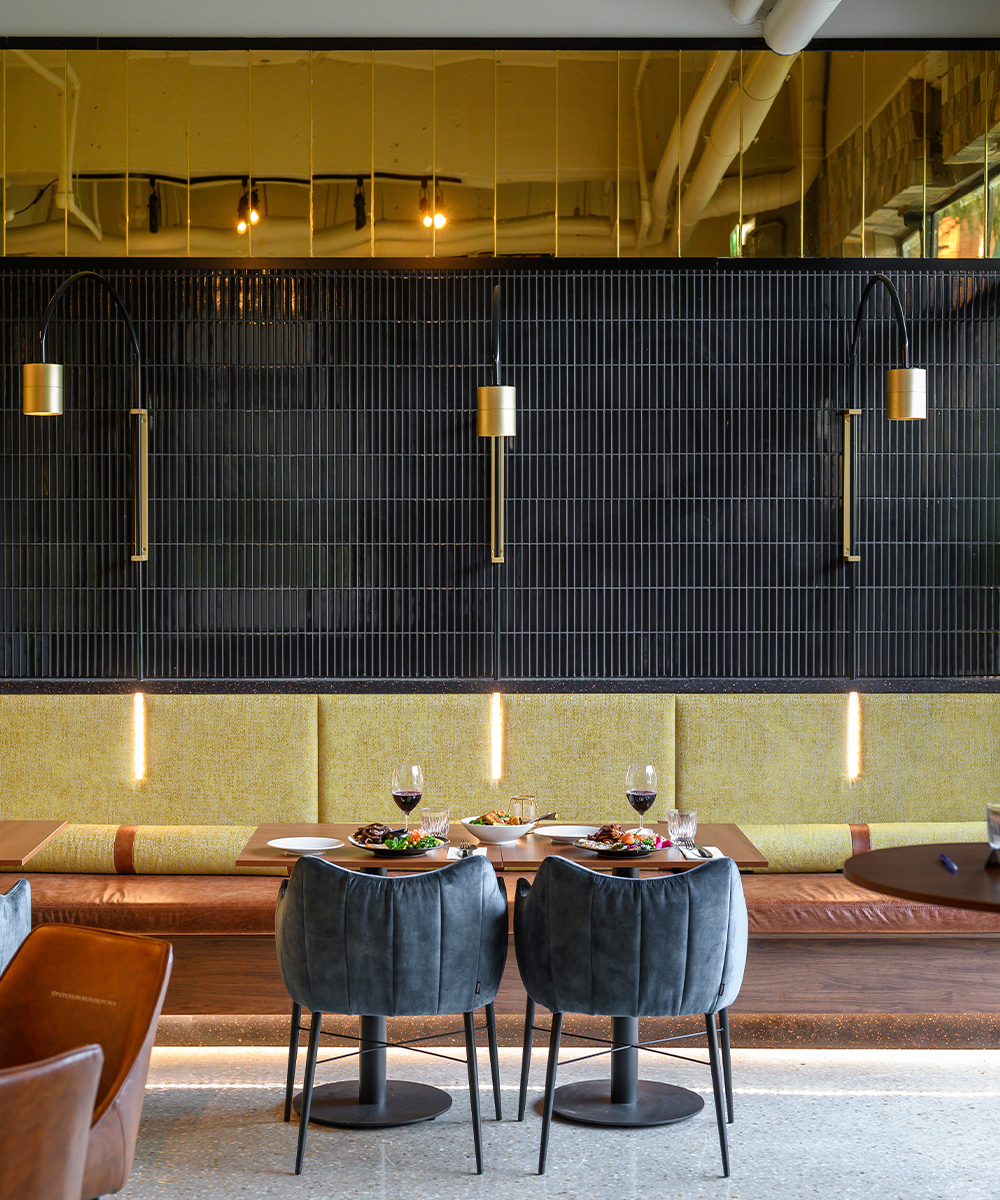 As for the drinks, you'll be sipping on tantalising concoctions like Lebanese Lemonade, with vodka, rose water, lemon and mint, and the La Casbah Club, with grapefruit and rose petal vodka, lychee, raspberry and chickpea juice (don't knock it 'til you try it). There's plenty of wines for those not into cocktails, and beer drinkers can sample a Lebanese brew, Almaza.
You can find out everything you need to know about Beirut Bazaar here.
While you're at it, book a table at this stunning new Greek restaurant.
Image credit: Supplied