After a year of border shutdowns with no international travel in sight, our tastebuds are desperate for something new. If you've spent the last year touring Brisbane's foodie spots only to exhaust your list, buckle up for a road trip to the inland foodie hotspot of Queensland: Toowoomba.
If you're thinking that Toowoomba is way too country for your tastes, then you have some catching up to do. Over the last couple of decades, this charming country town has amped up the city vibes, peppering its streets with trendy bars and restaurants down every available laneway. We've been on a mouthwatering journey, discovering all the hidden gems in Toowoomba's arsenal. Trust us, this regional escape won't disappoint.
Here are the very best restaurants and bars in Toowoomba for your next weekender.
Toowoomba Restaurants
Muller Bros
Let's start in a building nearly as old as Toowoomba itself, built by the Muller family over a century ago. The Muller Bros have put in work to uphold this building's history, carrying on its epic legacy by opening up a rooftop restaurant. They've brought the mouthwatering flavours of Southern Brazil to Toowoomba's happy food lovers, mastering the art of churrasco, the tradition of cooking over charcoal and open flame. If you're a fan of slow-cooked meats embedded with strong, juicy flavours, this is your go-to spot.
Zev's Bistro
Do you have that friend who can never decide what to order? Take them to Zev's. This bistro is all about showcasing the delicious local produce that Toowoomba has on offer through a pre-selected tasting menu. Each week, the chef creates an all-new feast consisting of bread, snacks, an entree, main, pre-dessert and dessert, all made from home-grown seasonal produce. All the decisions are made for you so that you can simply sit back and enjoy the bespoke eats.
Piccolo Papa
Craving Italian? Piccolo Papa knows how to make one heck of a Neapolitan pizza. We're talking pizza and pasta that is as fresh as fresh can be, handmade daily from a mix of local and authentic Italian ingredients. Try the mozzarella sticks—you can thank us later.
Phat Burgers
And the best burgers in the fine town of Toowoomba go to... Phat Burgers. These aren't your prissy, perfectly manicured, one-patty-with-a-lone-slice-of-tomato-and-single-lettuce-leaf burgers. We're talking messy Aussie deliciousness piled high with favourites such as grilled pineapple, fried egg, bacon, beetroot and everything else your mum used to throw on there. Dig in with a stack of napkins at the ready—you're going to need them.
Proof BBQ
A Brisbane fave, Proof BBQ recently opened a second restaurant in Toowoomba and have become so popular that they are soon to expand with a rooftop whiskey and cocktail bar upstairs. While that's still in the works, right now you can visit for the smoked meats they're famous for, along with sides of mac 'n' cheese, slaw, cornbread and potato salad.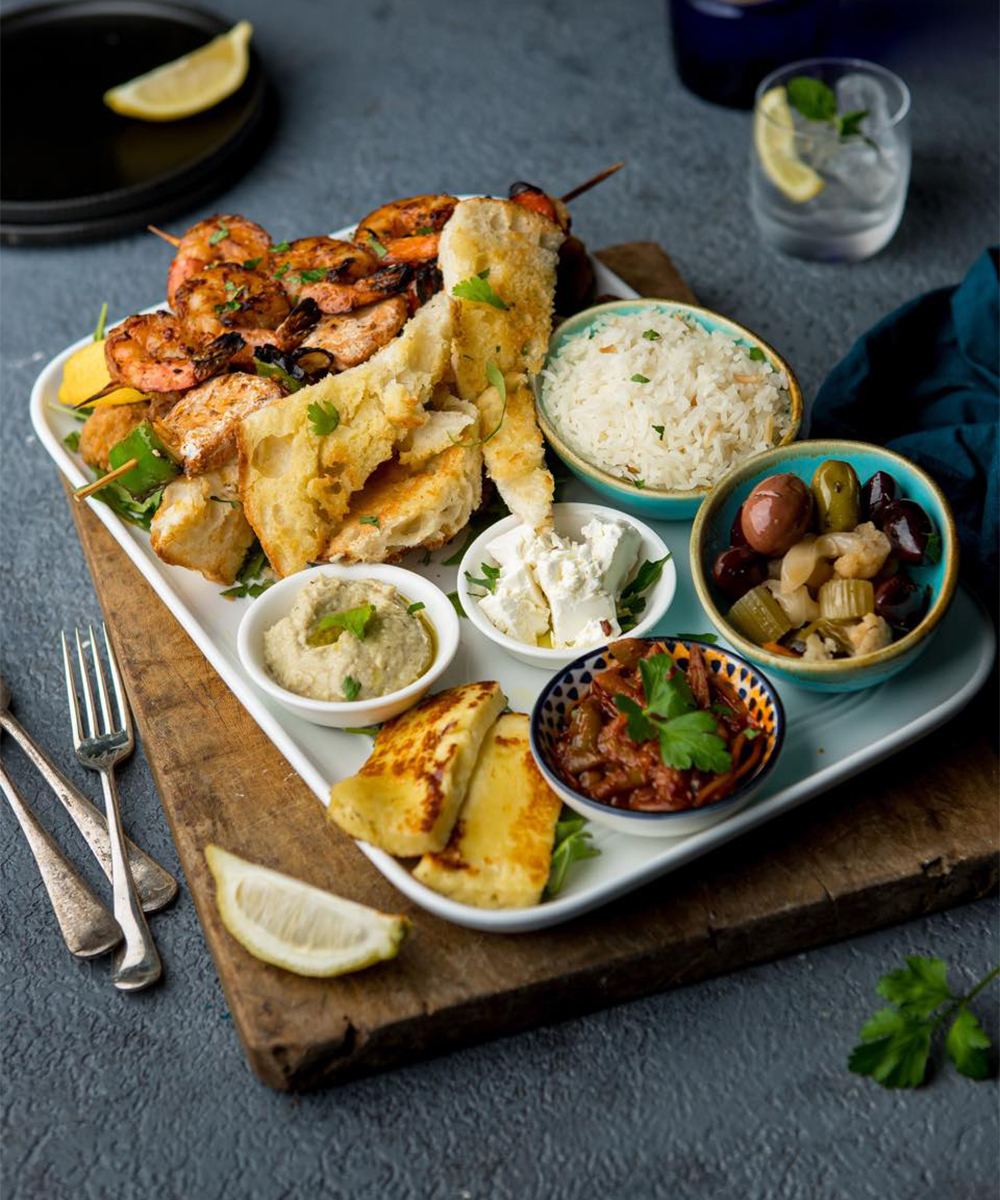 Sofra Turkish Cuisine
If you're fiending for a traditional Turkish meal, Toowoomba's the place to be. Sofra is cooking up unbelievably tasty homegrown dishes, handed down through generations. Always with a focus on fresh, simple ingredients, Sofra creates healthy authentic eats for you to indulge in without the guilt. We recommend you reward yourself after all that clean eating with a Turkish delight sundae, topped with fairy floss, chunks of Turkish delight and pistachios.
Kusina Grill And Bar
Bringing the sheer deliciousness of the Philippines to Toowoomba is the Kusina Grill and Bar. Treat yourself to crispy pork knuckle, mouthwatering barbecue, slow-cooked meats, crispy chicken, stir-fries and a plethora of other Phillipino specialties, served up traditional style on banana leaves spanning the entire table.
Chimac Toowoomba
If there is one thing this list is lacking so far, it's a healthy dose of fried chicken. Lucky for you, Chimac is coming in clutch, boasting a menu packed with Korean style fried chicken and—you guessed it—Korean beer. We're talking everything from your classic fry to spicy garlic soy, spicy sweet and sour, and just plain spicy fried chicken. Ditch the secret herbs and spices, this is where the finger-licking goodness is at.
Kajoku
For more Korean eats with a Japanese influence and a whole lot of karaoke, book a table at Kajoku. Kajoku also comes in strong with Korean fried chicken, then hits just as hard with an impressive menu of Korean barbecue, prepped for you to cook at your table, just how you like it. If you can fit dessert, take a run at their ChocoFry consisting of the Korean snack ChocoPie, deep-fried and served up with vanilla ice cream.
Fitzy's on Church
For a classic pub that's Toowoomba's go-to meeting-place, make your way to Fitzy's on Church. This family-owned pub has known many names and been a pillar of Toowoomba's dining scene for decades. Now it's home to delicious pub food done right with an elevated menu, stunning cathedral ceilings, and a truly local atmosphere.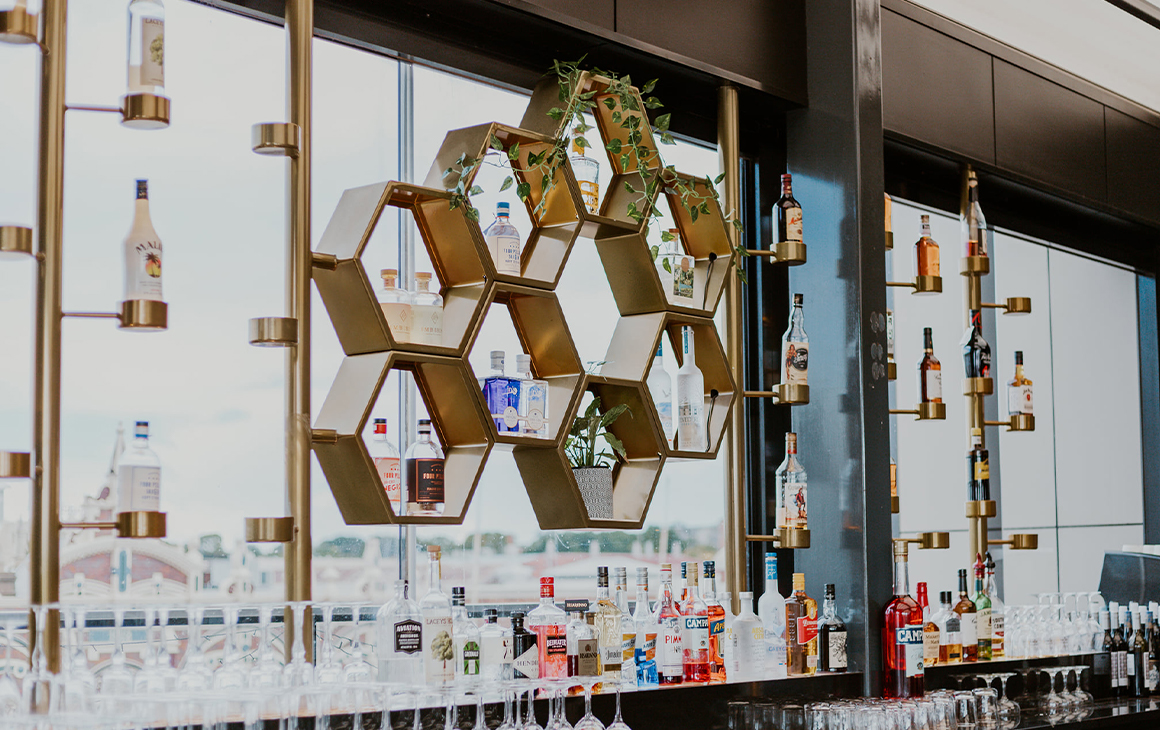 Towoomba Bars
George Banks
In it for the views? George Banks is your rooftop bar of choice. Located in the heart of the city, you can always count on Georgey to serve up a delicious spread of cocktails and upscale bar eats. It's also the ideal spot for a special event, with killer views from the top of one of Toowoomba's cherished heritage buildings.
The Brewhouse
Want to taste the quintessential essence of Toowoomba? Head to 4 Brothers Brewing's new Brewhouse in the heart of the CBD and order yourself one of their legendary beers. From pale ales and IPAs to smoked beer and dark coffee porters, this independent brewery is open for tasting every day of the week. Standard beer not your thing? Try their pumpkin ale for something with a dash of holiday spice, or go sans beer altogether with their delicious peach seltzer.
Cork & Lever
One of Toowoomba's newest bars, Cork & Lever is dedicated to small bites and great wines, with a few creative cocktails thrown in for good measure. The warm and cosy space is filled with high tables where you can sip on a natural wine, nibble on cheese and charcuterie platters and finish things off with a sweet treat.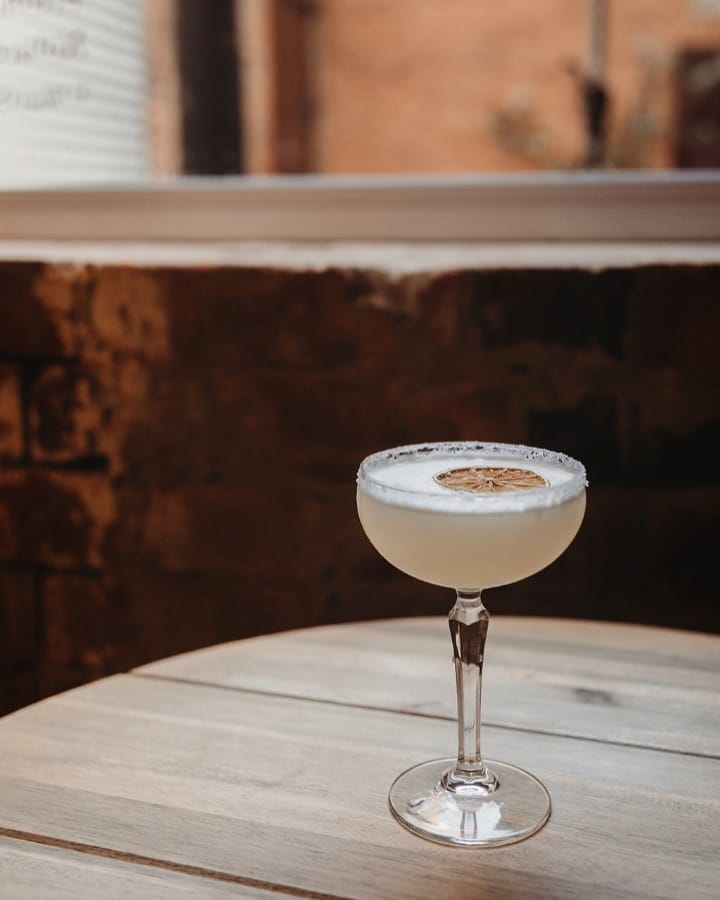 Sante Cocktail Bar
Tucked away in one of Toowoomba's many picturesque alleyways is Sante Cocktail Bar. This is the place to be if you're a fan of a good cocktail. All their syrups and cordials are homemade and they're known for topping off their mouthwatering drinks with dried local fruits for a homey touch. Stop in for a cocktail, browse their shop of homemade mixers, and during times of lockdown order a cocktail from their takeaway menu.
Tapestry Bar
Looking for a craft beer and whiskey hub? Look no further than the ever-iconic Fitzy's Tapestry Bar. An add on to the already legendary Fitzy's on Church, Tapestry Bar is all about giving you plenty of options on tap and entertainment to boot. Stop by any Friday or Saturday for live tunes to liven up your whiskey sesh.
Volcanic Brewing
If all you want in this world is a decent brew, gear up for a Sunday sesh at Volcanic Brewing. This fresh-faced craft brewery has been serving up its very own range of quality brews for the last few years and has nailed the art of creative crafts. Stop by to try some true-blue Toowoomba grown beers and relax amongst the local crowd.
The Rock
Fairly new to the Toowoomba bar scene, The Rock has pub vibes and gastro-pub fare on lock, along with a never-ending line up of local music. Don't expect your usual pub grub here—the head chef has done a stint at MONA in Hobart, so the menu is a fair sight more creative than just burgers and pizzas (though you can get those too). The multi-level venue is a stunner two, with an outdoor beer garden and a light and airy dining space.
Thinking about breakfast? Here are Toowoomba's best cafes.
Image credit: George Banks, Sante Cocktail Bar, Sofra Turkish