We know Brisbane's brunching game is strong—but have you been out to Ipswich lately? Whether you're a local or an adventurous city slicker looking for somewhere new to get a stack of pancakes and a decent latte, here are the best cafes in Ipswich to hunt down.
St. Shoebill
Whether you're feeling like a big brunch or just want a classic coffee and banana bread, St. Shoebill is the perfect go-to located in Ipswich's 'Top of Town' precinct. Soak up the sunshine and dine picnic style on tables beneath umbrellas outside their storefront, or head inside for the perfect fusion between modern design and heritage. But get ready to make the trip to this cafe a regular occurrence because we guarantee after just one of their toasted almond croissants you'll be coming back for more.
The Yard On Glebe
The Yard On Glebe is the 'Switch's premiere dog-friendly cafe. Treat your furry friend to a puppy cino probiotic, meatballs, or even a scoop of dog-friendly ice cream. While your doggo's digging in, order yourself a plate of smashed avo, topped with pumpkin purée and a side of bacon. Before you leave, be sure to check out the fridge at the counter for freshly-baked goodies you can gobble on the go.
Rafter & Rose
Pair a pastry with your morning coffee courtesy of the masterful bakers behind Rafter & Rose. Their rotating range of goodies includes seasonal classics like pumpkin scones and pecan pie muffins, not to mention a world-class eggs benny if you're looking for something a little more filling. Hidden down a laneway, this corner shop cafe is made all the more picturesque thanks to the gorgeous bouquets and greenery sharing the space with you. The native frangipani tree bathes the cafe in the fresh scents of spring, making for a truly delightful dining experience.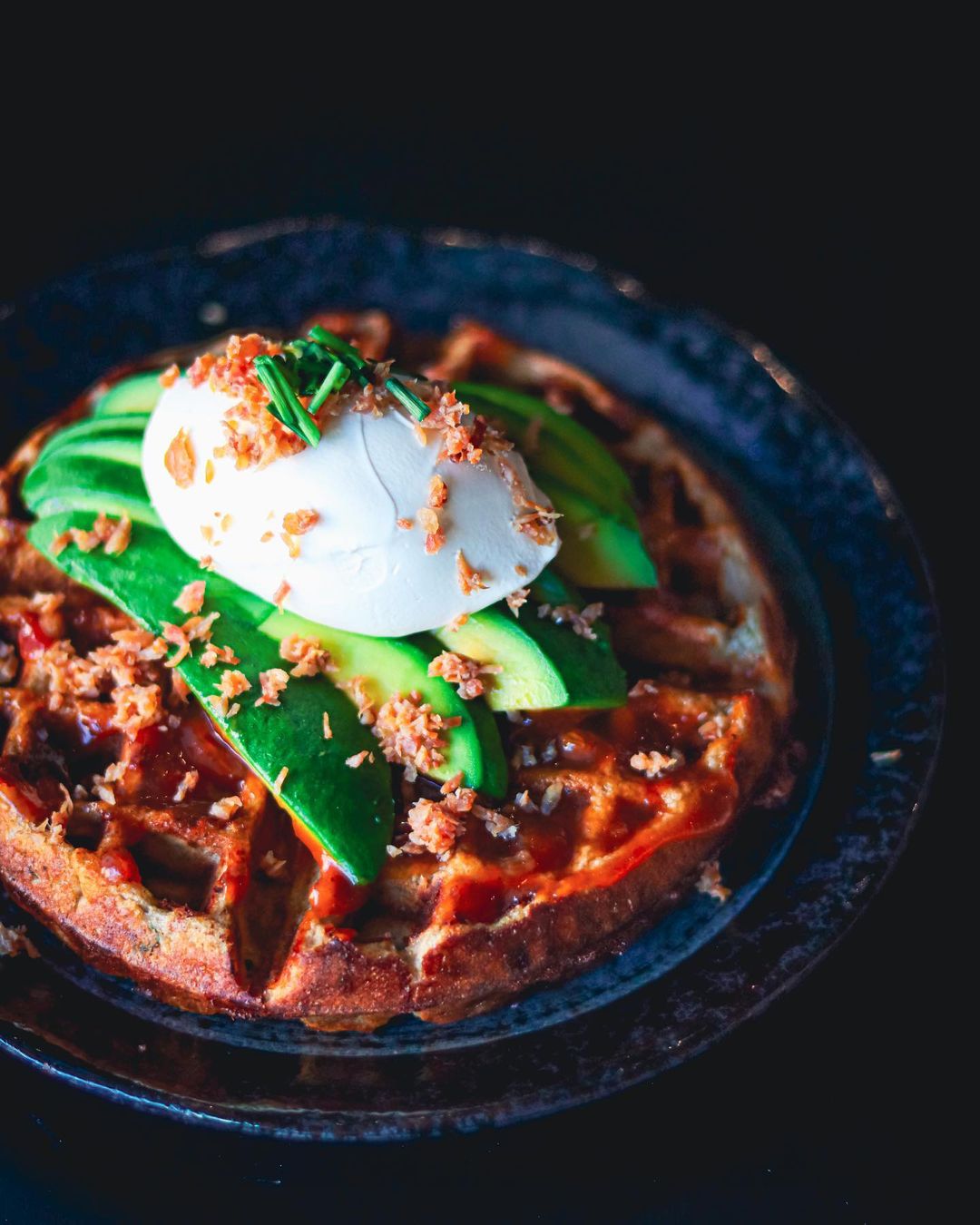 Ungermann Brothers
Satisfy your sweet tooth with a trip down to Ungermann Brothers. The chequered floors, retro blue lounges, and electro swing music give off some serious '60s vibes, but the real appeal comes in the form of their delicious gourmet ice cream. Choose from over 18 flavours made in-store from locally sourced ingredients, including fairy bread, lavender and honeycomb, and strawberry balsamic. They also do waffles, burgers and other desserts if ice cream for breakfast is too much for you.
Ellen & Rod
Warning: once you dine at Ellen & Rod, you'll be making the trip to Ipswich every chance you get. The popular cafe has earned its cult-worthy status with dishes like savoury mince slow cooked with wine and served with poached eggs and toast. Wine for breakfast? Yes please.
Fouthchild
Fourthchild sits in Ipswich's heritage 'Top Of Town' precinct and is a firm favourite with locals and visitors alike. With a pinch of Melbourne-attitude, a dash of all-day breakfast and all the good vibes you could ask for, Fourthchild is a must-visit. Your meal will be made from in-house with ingredients sourced from local farms, so expect to be served a gourmet delicacy. Order the breakfast board and thank us later.
Thirty Seven Cafe
The good news is, Thirty Seven Cafe has an all-day breakfast menu, so there's no need for an early start. You can rock up late and still score a killer breaky—whether that be waffles, eggs benny, or fresh avo on sourdough. Open until 2pm, there's also some drool-worthy lunch fare. We're talking spring rolls, spicy beef pho, and a pulled pork burger so good it could almost convert a vego. Almost.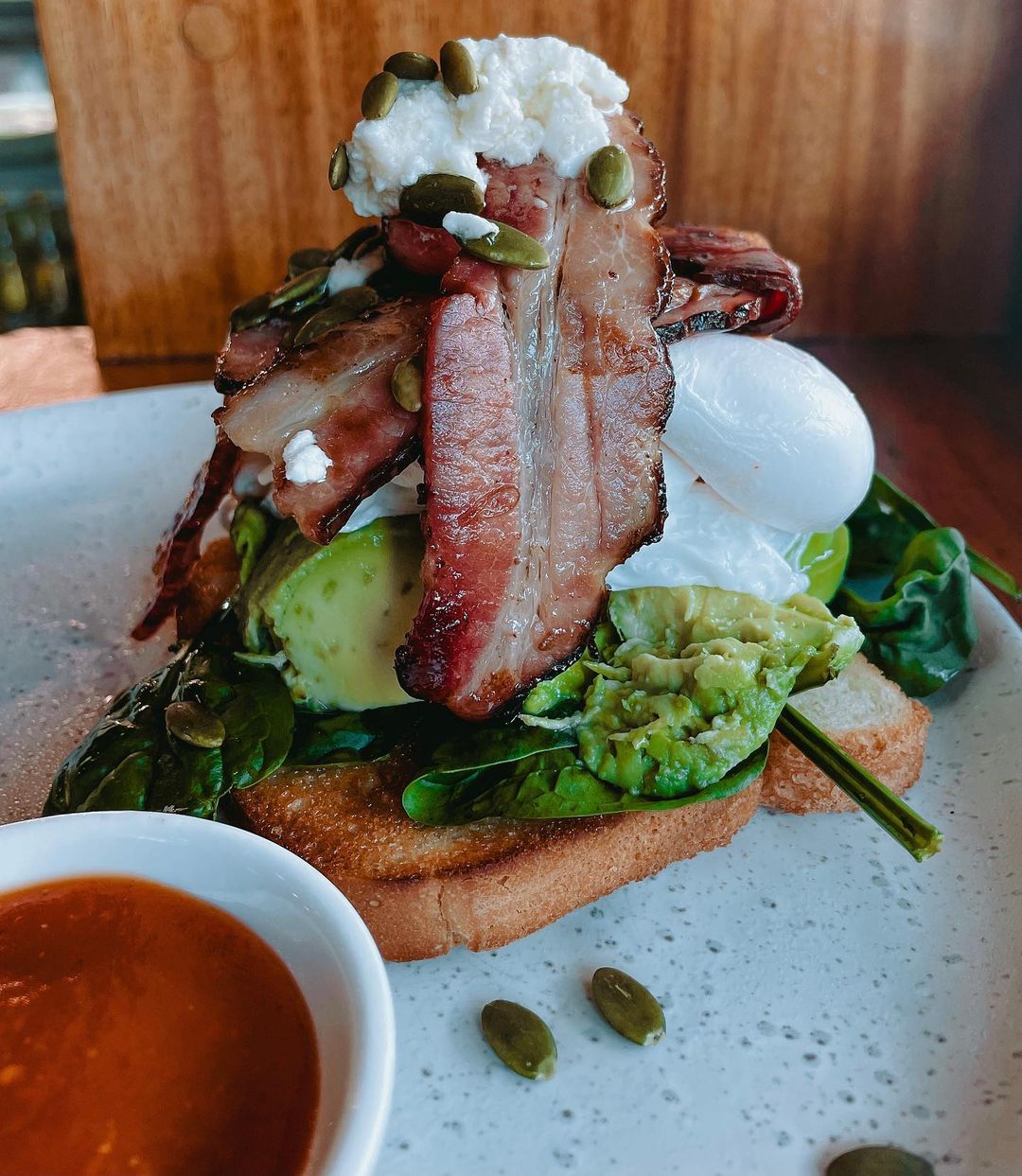 Oikos Cafe
Eating clean is a breeze when you dine in at Oikos Cafe. Their farm-fresh produce makes for sensational smoothies and mouth-watering grilled sambos. Oiko's famous Kai coffee goes down oh-so-smooth, so good luck keeping it to one cup a day. Check out their no-smash avo for a fresh take on a modern classic.
Seed Coffee
Fancy a peanut butter, banana, bacon and maple syrup bagel? How about an acai bowl topped with plenty of fresh fruit? Or maybe you're more of a bliss ball-to-go kinda eater. Take your pick—Seed Coffee has it all. Pair a steaming cup of 'jo with some raw cherry ripe bliss balls, or settle in for a full meal. Bonus, there's plenty of gluten-free treats in their cabinet too.
Chai House
At Chai House, happy hour starts a little earlier than usual; you can grab $3 coffees between 8.30am and 10.30am every weekday. If you can't make it down 'til Saturday, treat yourself to a $20 breaky brunch board piled with bacon, eggs, avocado, haloumi, sourdough, scones with whipped cream and more. And for those who can't drag themselves out of bed before noon, there's lunch options like katsu chicken burgers, mountain goat curry, and chicken momos.
Lotus Cafe
​​Nestled in the heart of Springfield Central, Lotus Cafe serves up all your favourite brunch options including your classic eggs benny or smashed avo on sourdough seven days a week. If you're thinking of making the trip, we recommend getting your hands on their refreshing acai bowl or house made lemonade. And since you'll be in the area, why not head down to the Orion Lagoon for a swim—with a fresh acai bowl, the warm Ipswich weather and the lagoon water park, it's basically the same as a beach day right?
Looking for more Ipswich food adventures? Well here's where you'll find Ipswich's best restaurants.
Image credit: Lotus Cafe, Ungermann Brothers, Oikos Cafe