Ipswich, that place at the end of the train line that you've heard about but have never actually been to. Yep, that is indeed the same Ipswich we're talking about. And that's just the thing, we really need to talk about it. Ipswich has actually got some seriously good restaurants these days—some that might even convince you to make the 40-minute drive out there.
Here's where to find the best restaurants in Ipswich these days—better wear loose pants.
Dovetails Dining
Housed in Ipswich's iconic 88 Limestone precinct, Dovetails Dining provides a perfect snapshot of the flavours of Ipswich. The restaurant is located in 4 Hearts Brewery, so you're guaranteed a top-tier bevvy to help wash down your meal. If you're an early riser, make a date with Sarah's bacon waffle sandwich, complete with house-made bacon maple ice cream and salted caramel sauce. If you're looking for a PM-fix, opt for the kangaroo scallopini or the crocodile tail (if you're game).
Heisenberg Haus
Breaking Bad fans might want to hit up this spot just because of its namesake, Walter White's alter-ego—but that's not the only reason to visit. Heisenberg is a stunning German joint with the best nibblies this side of Bavaria. The exposed brick walls and warm lighting are the perfect backdrop for taking Insta-worthy snaps, before digging into a heaping serve of your fave German dishes. We're talking frankfurter, bratwurst, chicken schnitty—the works. Top it all off with apple strudel for dessert and you may just convince yourself you're dining in the lively streets of Hamburg.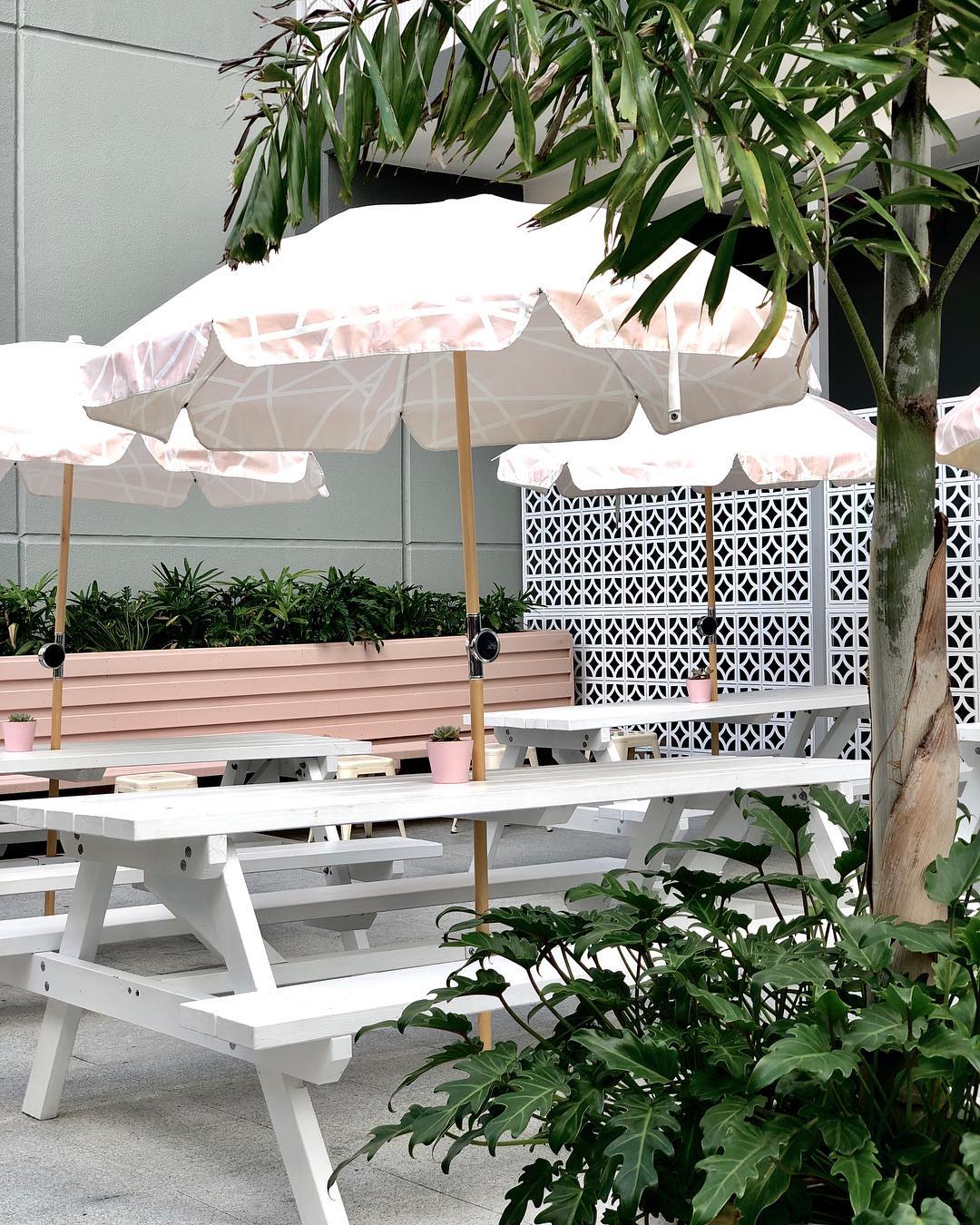 Bakehouse Steakhouse
Built using the historic brick facade of an 1800s bakery, Bakehouse Steakhouse is a longstanding pillar of the Ipswich community. But Bakehouse isn't your typical steakhouse—you won't find worn leather bar stools or 80's music memorabilia lining the walls. Instead you'll be greeted with splashes of pastel pink, pristine white benchtops, and a beautiful backlit bar. Steaks are their specialty, but there's plenty more on the menu, including finger food to snack on while you snap selfies in the courtyard. Sounds like our kind of steakhouse.
Casa Mia
Enjoy traditional Italian fare under the fairy lights at the magical Casa Mia. Open for breakfast, lunch and dinner, the restaurant has a dish for every diner—including a dedicated vegan menu. We can't get enough of their mediterranean chicken fettuccine, but the chicken tropicale is a close second (the mango sauce? Per-fec-tion). And no meal is complete without a glass in hand, so try the Mandoleto Pinot Grigio for a zesty addition to your European dining experience.
Ruby Chew's
Locally known as having the best burgers in Ipswich, Ruby Chew's offers a modern twist on your classic American burger bar. Their deceptively-simple menu is packed full of flavour, with rich, creamy ice cream churned fresh on-site daily. Ruby's chilli cheese dog is an ode to a classic East-coast snack, and their fries-and-soda combo is the perfect addition to any meaty meal. Be sure to order some of Ruby's special sauce to take your fry game to the next level.
Char'd
The Prince Alfred Hotel's award-winning restaurant is a must-do for anyone wanting a true taste of Ipswich. The team at Char'd consists of local producers and international chefs determined to treat their guests to the ultimate paddock-to-plate dining experience. Open from 10am 'til late, treat yourself to a sizzling wagyu steak roll for lunch, or a Southern-style parmigiana for dinner. The restaurant does offer takeaway, but trust us—The Prince Alfred's leather lounges and elegant interiors are worth dining out for.
Indian Mehfil
For 10 years, Ipswich residents have been raving about the delectable dishes coming out of Indian Mehfil's kitchen. Their eight-page menu offers a range of authentic dishes made by expert chefs intent on showcasing the very best of Indian culture. We recommend splurging on a choose-your-own banquet, where you'll be treated to a mixed platter entree, multiple curries, plus your choice of breads and sides. Be sure to bring a friend to help finish it all.
If you're heading out that way, you could just stay the night at this hidden retreat.
Image credit: Bakehouse Steakhouse, Ruby Chew's