Known for its crisp country air, charming streets and that iconic annual flower carnival, a trip to Toowoomba really sells itself. The city has a vibrant foodie and music scene, not to mention its centuries-old landmarks and incredible history. But for those who haven't ventured to Queensland's Garden City, it can be hard to know what sights to see, especially if you're only heading up for a day trip.
If you're looking to get the most out of this floral city, here's the best things to do in Toowoomba, no matter what time of year it is.
Hunt Down Some Street Art
Turns out you don't have to head to Melbourne for street art worthy of your Insta feed, because there is some amazing artwork lining Toowoomba's streets and alleyways. You don't even have to look to hard—just wander down Ruthven Street and make sure you poke your head down every alley way and you'll find endless creations by talented local and international artists. Some of our faves include Adnate's mural at 49 Neil Street and Fintan Magee's iconic work at 488 Ruthven Street, but you'll find a full map of every wall to check out here.
Explore The Parks And Gardens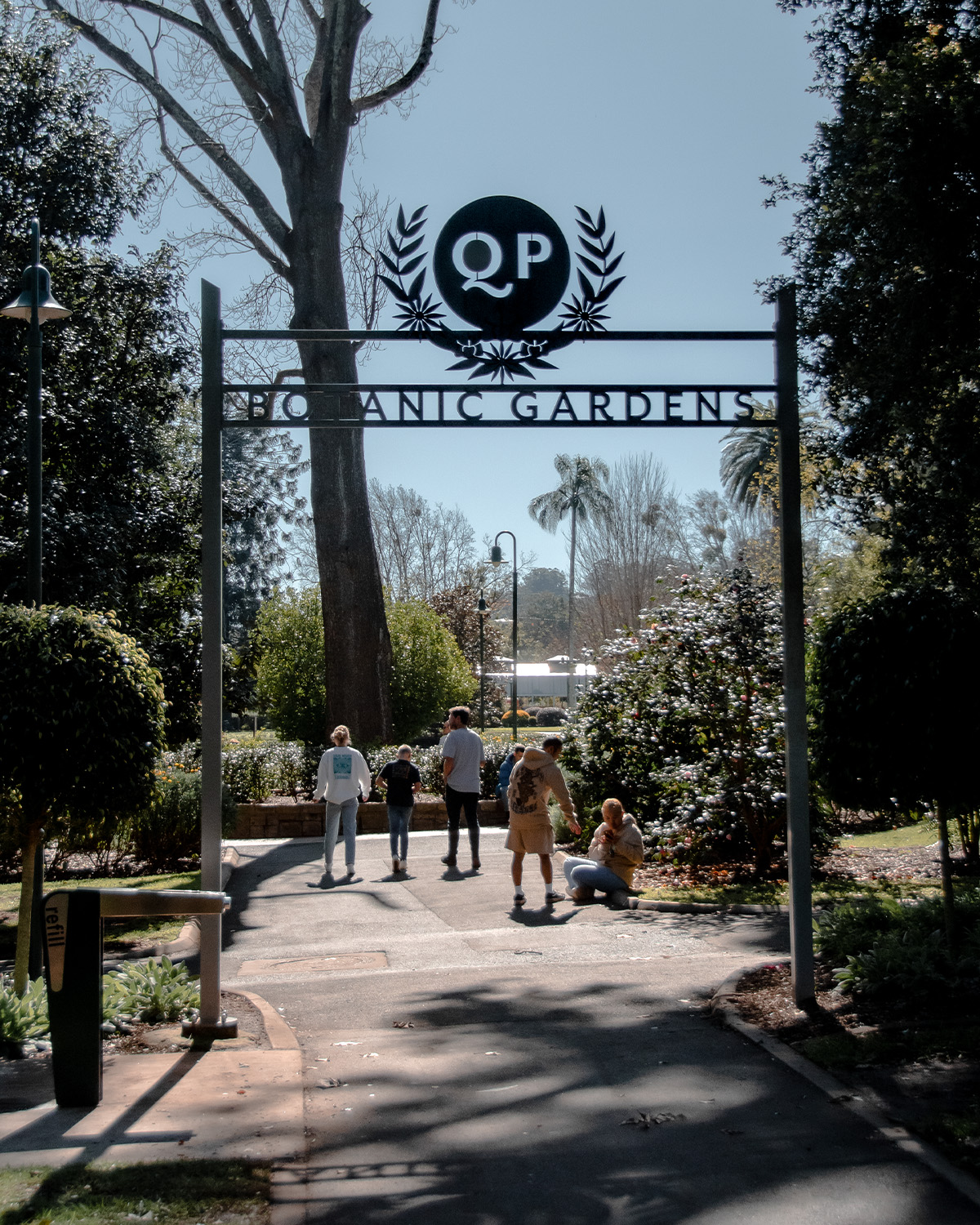 The crown jewels of Toowoomba are its parks, and boy do they love to polish them up. You might wonder how this town became coined as the Garden City—one stroll around one of the parks and you will wonder no more. Though Toowoomba is known for the Carnival Of Flowers in September, year-round Queen's Park, Laurel Bank and even the Japanese Gardens are lush, leafy and perfect for a sit-down picnic or gentle stroll. The playgrounds (yes, plural) at Queens Park are sure to make even the most mature of grown-ups jealous, and it has one of the most beautiful off-leash dog areas in the whole state, and we know that's a big call.
Hike Table Top Mountain
A must for any outdoors enthusiast is the Tabletop Mountain Hike. Starting from the end of Tabletop Drive, just outside of Toowoomba, follow the rocky trail to the top (with some scrambling and loose gravel involved) and in about 45 minutes you'll reach the top of the mountain, where you'll be treated to magnificent 360-degree views of Prince Henry Heights, the Lockyer Valley, Toowoomba and Main Range. Trust us, it's worth the trek. If you forgot to pack your hiking boots, you can always drive to Picnic Point and appreciate the views without the extra effort. Don't worry, we won't tell.
Carb-Load At The Baker's Duck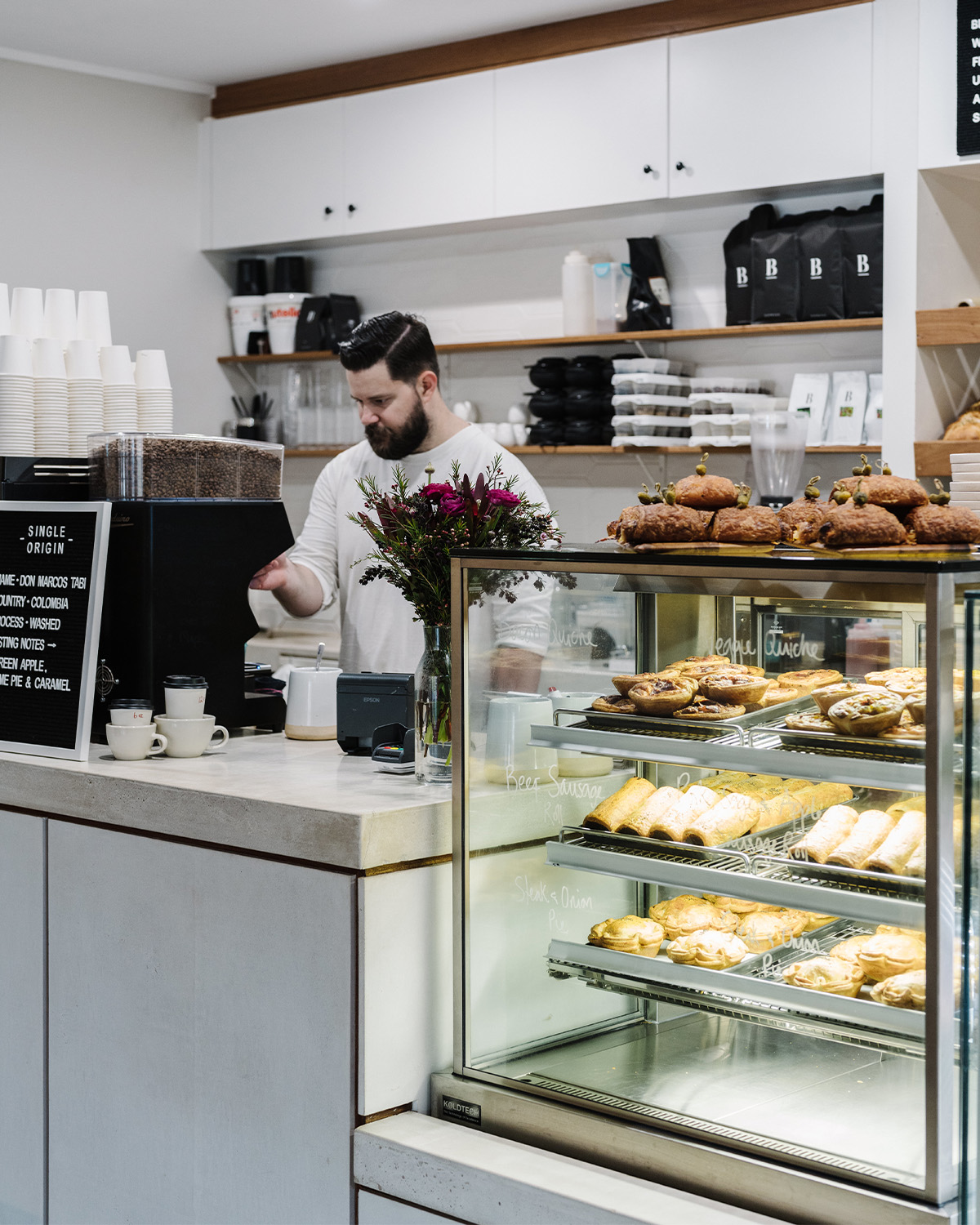 The trek to Toowoomba is one heck of a drive, so even if you ate before you left, your tummy will be rumbling by the time you pull into town. Stop in at The Baker's Duck to refuel with a warm cup of coffee and a pastry that will absolutely knock your socks off. Seriously—this place is worth the trip all on its own. With sweet treat essentials like epic filled and topped croissants, cruffins, tarts and brownies alongside savoury options like the Snake Bite (jalapenos, pancetta and provolone cheese wrapped in a pastry croissant) there's no way you can go wrong.
Hit The Breweries
Fear not craft brew lovers, Toowoomba has an impressive array of breweries to check out. From The Brewhouse and Volcanic Brewing to Bone Idol and Mouseproof, the locals here are slinging specialty brews in cool spots. At the likes of The Brewhouse and Bone Idol, you can score banging feeds and even a chockablock meat tray at one of their weekly trivia nights. Scope out where to get yourself a pint here.
Get Schooled At Cobb & Co Museum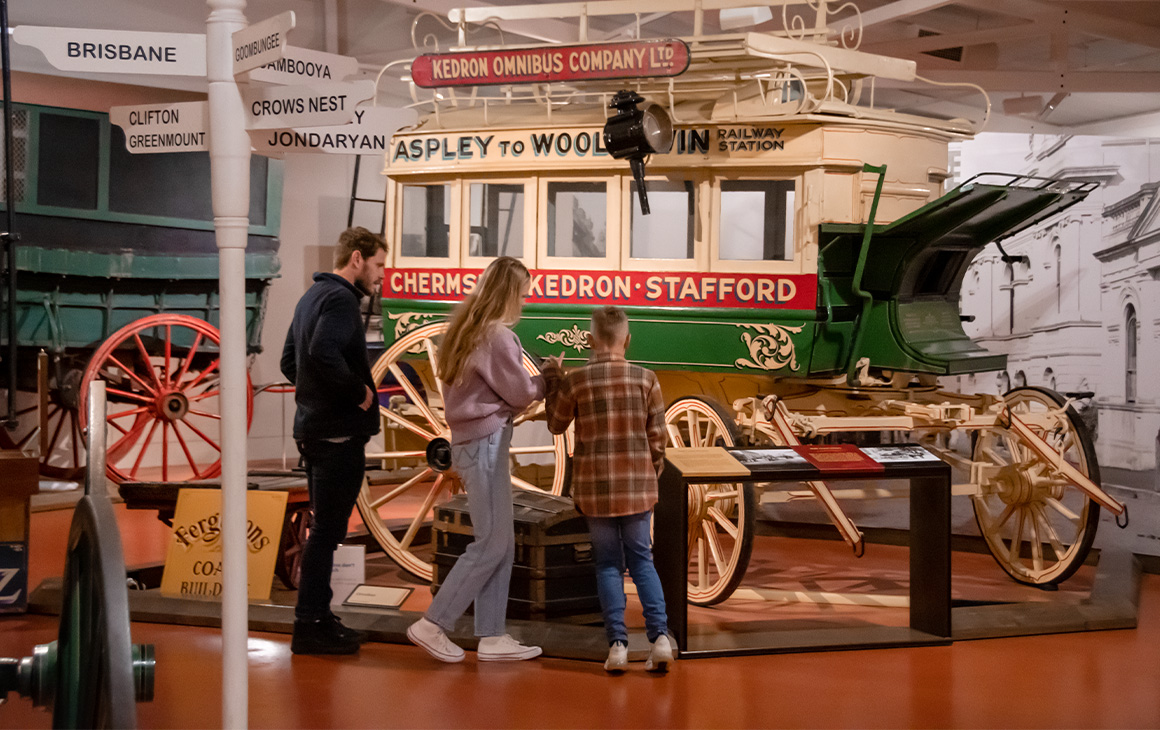 If you've journeyed to the Garden City with some little ones strapped into the back seat, Cobb & Co Museum (conveniently right across the road from Queens Park) is the perfect spot to entertain. Immerse yourself in Toowoomba's natural and cultural history and revisit an Australian transport era. Wander through the charming National Carriage Collection and discover how the 47 horse-drawn vehicles played an important role in Queensland's development. The kids will love The Coach Stop play area, where they can become shop attendants in the old Museum General Store, dress up in old-fashioned clothes or see the world atop a life-sized replica horse.
Go Antique Shopping
Let's be real, flatpack furniture just doesn't ooze the familiar comforting home-y sort of vibe that so many of us crave. What absolutely will nail this brief, however, is antiques. Luckily for you, Toowoomba is bursting at the seams with character-filled antique shops. Our favourites include Range Antiques, Lancaster's Toowoomba Antique Centre and Broken Books Antique Print Gallery and Custom Framing and searching for an amazing find is a bloody good way to spend a day.
Wine And Dine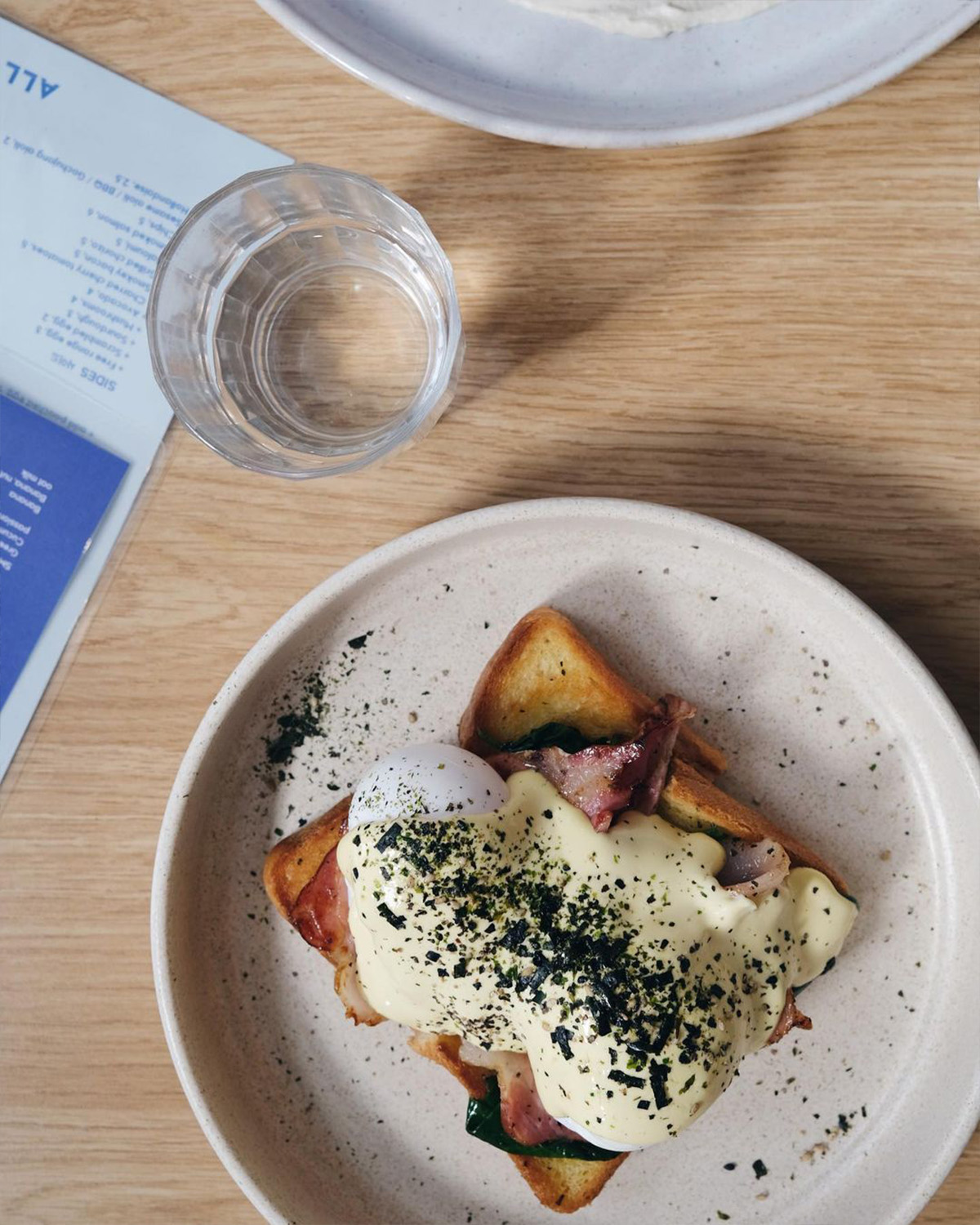 Toowoomba is full of incredible eateries, so much so that you may want to extend your trip so you can try more of them. Of course, we have plenty of recommendations, so good luck picking from the list. If it's a long lunch, swanky dinner or a just a crafty cocktail you're after, check out Toowoomba's best restaurants and bars here. For the early risers (or late brunchers), the cafe scene is solid gold too, so check out the best ones to hit here.
Treat Yourself To A Beauty Treatment
Beauty in the Woods is Toowoomba's newest (and coolest) beauty and relaxation destination. Originally hailing from the country town of Rockhampton, where owner Josie wanted to provide a touch of luxury and a place to wind down, the successful formula has been replicated in Toowoomba and boy oh boy are they better for it. Once you stop cooing at everything from the pink garden hose outside to the pink mosaic welcome mat and to the entirely pink reception area, it's time to sink into pure bliss. Profesh is an understatement when used to describe the staff here, one treatment and you feel not only totally revived but very well looked after, whether it's a facial, mani-pedi or brow lift.
Looking for more day trip ideas near Brisbane? You'll find plenty here.
Image credit: Tourism & Events Queensland, Sweet Talk