Love them or loathe them (we know there's a few of you out there), the old-school vanilla slice has to be commended on its longevity; it's a mainstay at pretty much every family-run bakery (right there next to the apple turnover and cream bun), and has seen some flashier iterations as well.
We asked Urban List readers where to find the best vanilla slice in Brisbane, and these were their picks.
Gerbino's
Ashgrove
While they're known for their range of cannolis, Gerbino's vanilla slice ticks all the boxes: flaky pastry (they do a third internal layer), rich custard, and an appealing swirl to the vanilla glaze on top.
Preece's at the Jetty
Redcliffe
Regarded by many as the ultimate vanilla slice in Brisbane, Preece's at the Jetty is a family-run coffee shop and patisserie that's well worth the drive out to the bay. Theirs comes with a liberal dusting of icing sugar on top, which adds a satisfying element of risk when enjoying.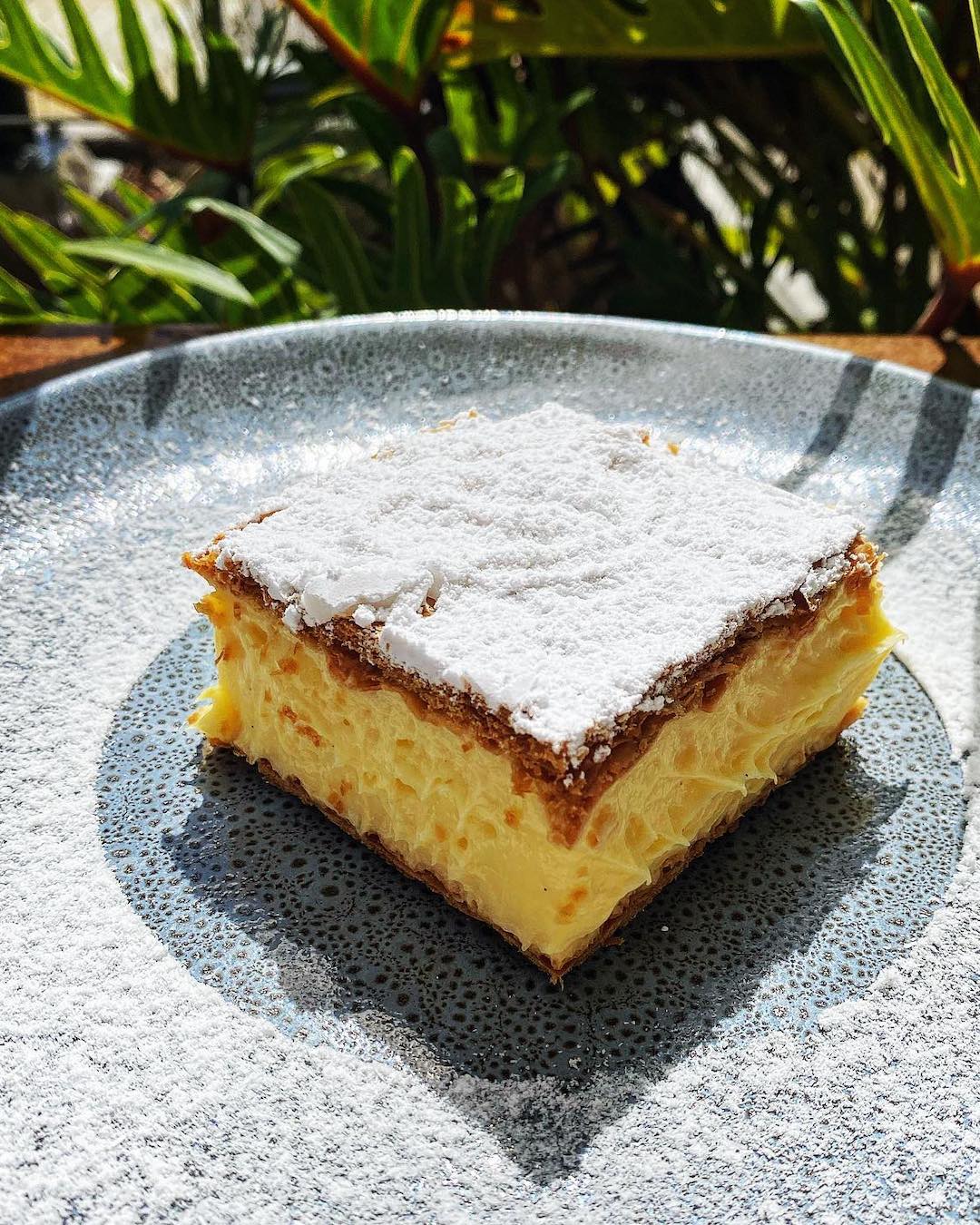 Farine
Various locations
A little bit French, a little bit Aussie, Farine does epic baked goods including the good old snot block. Their version is covered with a thick layer of icing on top for an extra sugar hit.
Flour & Chocolate
Various locations
We all know by now that basically everything Flour & Chocolate makes is bakery gold, including their classic vanilla slice. Another triple-pastry creation, it ticks all the boxes for flaky caramelised pastry, and thick custard, and they opt for the icing sugar dusting on top.
New Farm Deli
New Farm
Even though the cabinet at New Farm Deli is jam-packed with insane Italian sweets, sometimes you just need an old favourite. We can't think of anything better than a vanilla slice and espresso to chase down a bowl of pasta…
Veganyumm Bakehouse
Everton Park
Brisbane's first and only all-vegan bakery, Veganyumm's vanilla slice scored loads of votes from Urban List readers. Their vegan vanilla slices moves quickly when it's in the cabinet, and wouldn't be picked from a regular version in a lineup.
Want more tips from Urban List readers? Check out their picks for Brisbane's best schnitzels
here
.
Image credit: Veganyumm Bakery, Preece's at the Jetty