When you're looking to escape the old daily grind, there's nothing like some gorgeous greenery to make your brain say "ahhhh"–and good old SE Queensland is home to some pretty sensational places without straying too far from the concrete jungle, if you just know where to find them. And hey, it doesn't hurt if they're pretty enough for the 'gram, right?
Here's where you'll find the prettiest and most Insta-worthy Brisbane gardens to chill out in when all you need to do is get away from it all.
Brisbane

Botanic Gardens
TOOWONG
Sometimes it's easy to forget that you don't need to go to the beach to have an amazing day-cation. Luckily for us we've been blessed with epic botanic gardens throughout Brisbane. If you want to escape the hubbub then pack the picnic rug, fill the esky and trundle out to the base of Mt Coot-tha to the stunning Brisbane Botanic Gardens. These gardens are very cool: arranged in very 'grammable thematic and geographical displays, there's a fragrant garden, bamboo grove, fern house and herb garden, but what you really must check out is the incredible Tropical Dome—Instagram fodder, right here.
New Farm Park's Rose Garden
New Farm
Known for its expansive green space—but unofficially for its world-class dog spotting and people watching—New Farm Park is a must-do for your next concrete jungle escape. Take a break from the puppers and stop to smell the roses in Brisbane's favourite rose garden. Tended and loved for by a dedicated group of volunteers, this little gem is popping with colour and just makes you happy looking at it. Also, don't forget to bring a bev, because we aren't kidding when we say that New Farm Park is BYO approved.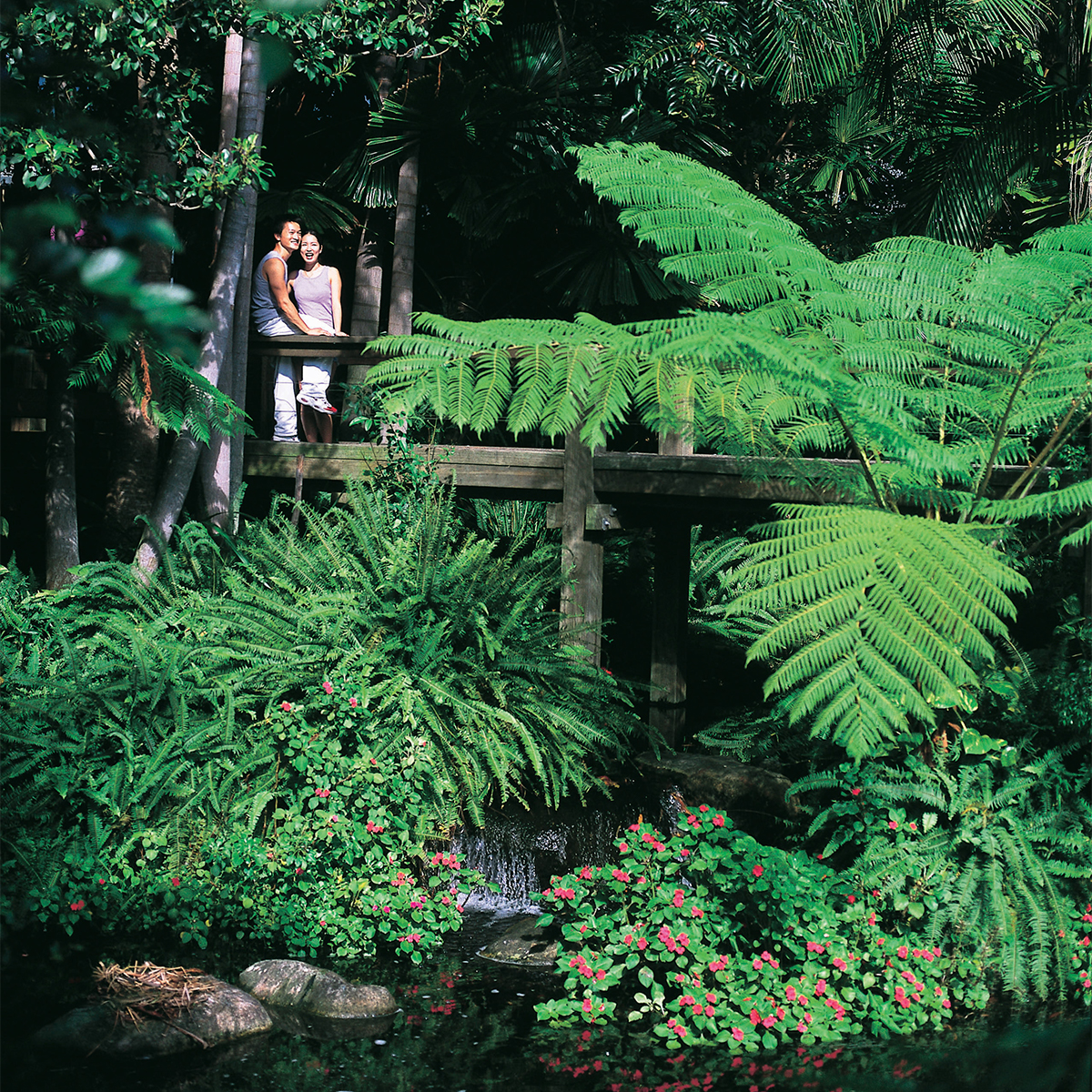 Rainforest Walk
SOUTH BANK
Did you know you can take a stroll through a rainforest right here in the heart of Brisbane? You'll find a miniature tropical garden in the heart of South Bank in the Rainforest Walk, with a boardwalk meandering through the ferns for a cool weekend stroll. Once you've gotten in some tree time, lay down on the lawn at the entrance and stare at the treetops and you'll feel like you've escaped the city altogether.
Roma Street Parklands
SPRING HILL
The Roma Street Parklands will have you seeing Brisbane city in a whole new light. Situated on the opposite side of the CBD to the Botanic Gardens, they seemingly give Brisbane the much-needed hug we sometimes all need. Tranquil and peaceful, these parklands are diverse in their flora with a seasonal mix to ensure it's always blooming. We love a good meander through the fern gully, rainforest, forest meadow, city view saddle and the palm tree court. Stop by the Garden Room Cafe for a snack if you get peckish along the way.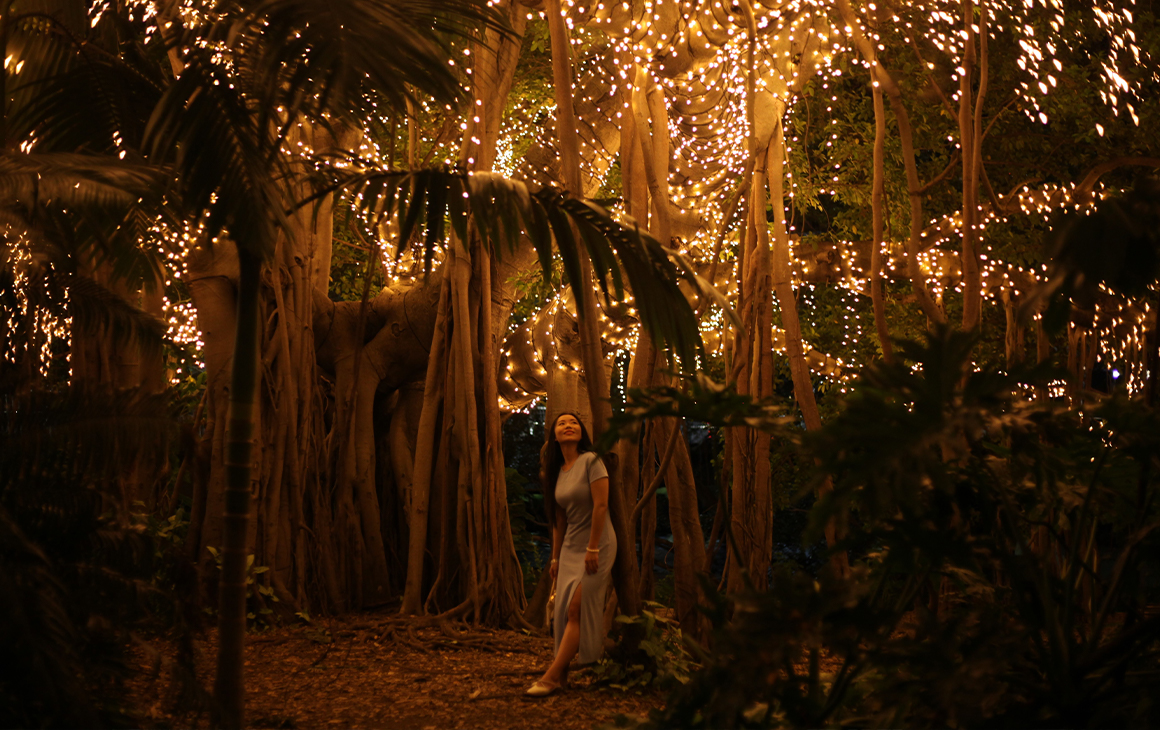 City Botanic Gardens
Brisbane City
Nestled right on the edge of downtown, the City Botanic Gardens are the perfect inner-city escape to just mellow out in (New York, eat your heart out). Whether it's a work lunch break, family outing or you're just avoiding going for that run, these beautiful Brisbane gardens are a lush escape from all things daunting and serious. Have a geeze at the bamboo grove and weeping fig tree avenue or take a self-guided walk through the different flora and historic landmarks to leave feeling like you've been on a riveting adventure (or hurry back to work, either or).
Nerima Gardens
Ipswich
If you really want to get away from your norm, why not hop in the car and cruise down to Nerima Gardens in Ipswich for a total Zen-out session. These gardens are a little piece of Japan down under, with all of the attributes one would find in a traditional Zen garden. Educate yourself along the way on what each aspect symbolises and leave feeling refreshed and with a brain brimming with new info. The perfect re-start, don't you think?
Want wide open spaces, not just gorgeous Brisbane gardens? Check out the best national parks in and around Brisbane.
Image credit: Tourism & Events Queensland