Brisbane is well known for its top-notch foodie scene, with new restaurants, cafes and impressive menus constantly popping up across the city. It's almost impossible to keep up to date on it all.
To make it easier, we've introduced The Feed, your best place for finding Brisbane's latest updates in the world of food and drink every Thursday. Hope you're hungry, because here's all the news you might have missed over the past week or two.
The Team Behind Death & Taxes Are Opening A New Laneway Bar In The CBD
The news that Super Whatnot was closing was a shock to us all—but perhaps especially to those who regularly stopped by on a Friday afternoon for a post-work tipple. Well, while the Super Whatnot crew are busy creating something new over in West End (more on that below), the empty space left behind in Burnett Lane was a cause for excitement for some—specifically, the team behind Death & Taxes and Dr Gimlette. With two of Brisbane's best bars already under their belt, the foursome ( that includes Belinda and Blake Ward and Martin and Wiebke Lange) knew the location was perfect for a third, and immediately set about transforming it into Antico, a European-inspired bar that will focus on classic cocktails and fresh ingredients, leaning heavily on Italian influences. With a total makeover currently underway, Antico is set to open sometime in mid-July, so stay tuned until we know more or follow them for updates here.
Lune's June Specials Include A Lasagne Escargot And Pumpkin Pie Cruffin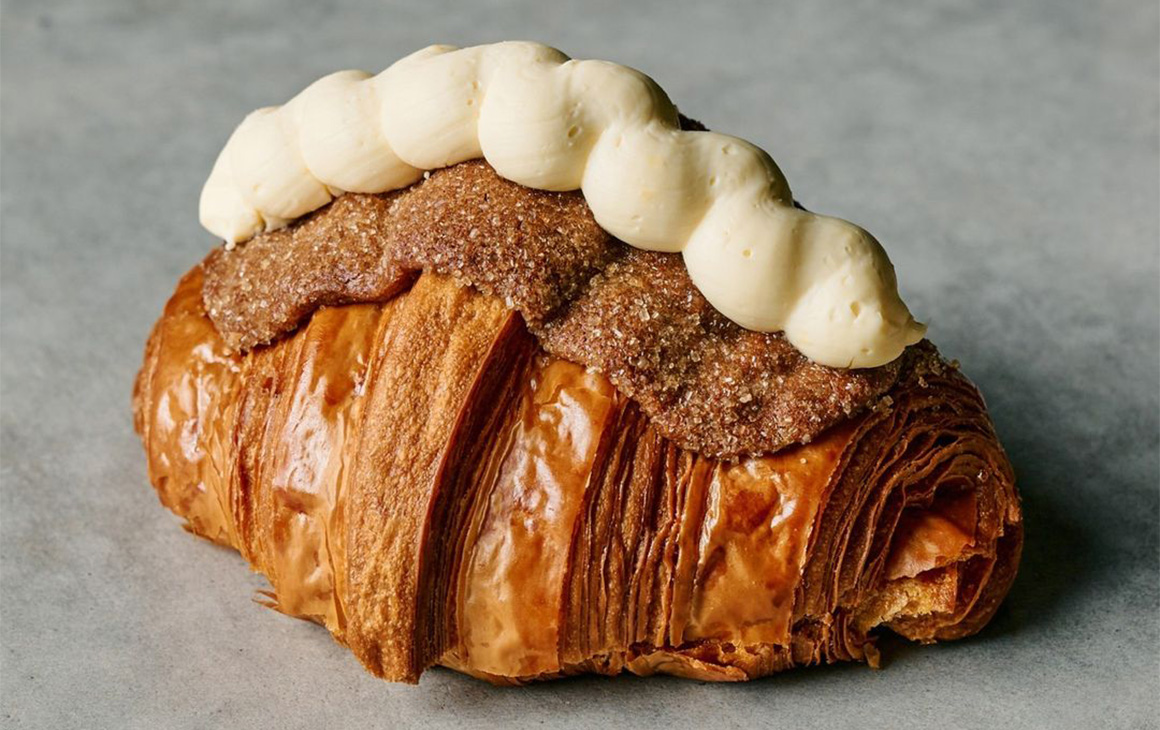 Lune Croissanterie has just dropped their first menu of winter special, and it's full of the most indulgent comfort pastries of all time. Stop in anytime before the end of June and you can tuck into lasagna escargots filled with bolognese, bechamel, mozzarella and parmesan; pumpkin pie cruffins filled with sweet pumpkin pie custard and maple serum and topped with cinnamon whipped cream; and ginger molasses twice-baked croissants filled with ginger molasses syrup and frangipane with a cream cheese icing and ginger molasses cookie topping. That's not all either, there's also a chocolate banana rum pain au chocolat, coconut kouign amann and pear and chocolate danish. You know what to do.
A New York Grill-Inspired Restaurant Is Opening Inside The W Brisbane
After the departure of Three Blue Ducks, W Brisbane was left with a hole to fill in their food and beverage offering—and filled it they have with their upcoming new arrival, The Lex. Opening on 15 June, this sophisticated new eatery is inspired by the iconic New York-style grills but has a distinctly Brisbane flavour, showcasing hyper local produce and natural cooking techniques in a terrace-style venue overlooking the Brisbane River. On the menu you can expect to find the likes of oyster brine martinis, tableside Caesar salads and dry aged steaks, and we've heard there's even a bagel buffet on the breakfast line up. We'll have more details soon, but in the meantime you can follow The Lex for updates here.
Brisbane's First Dedicated Empanada Bar Is Opening In The City Next Month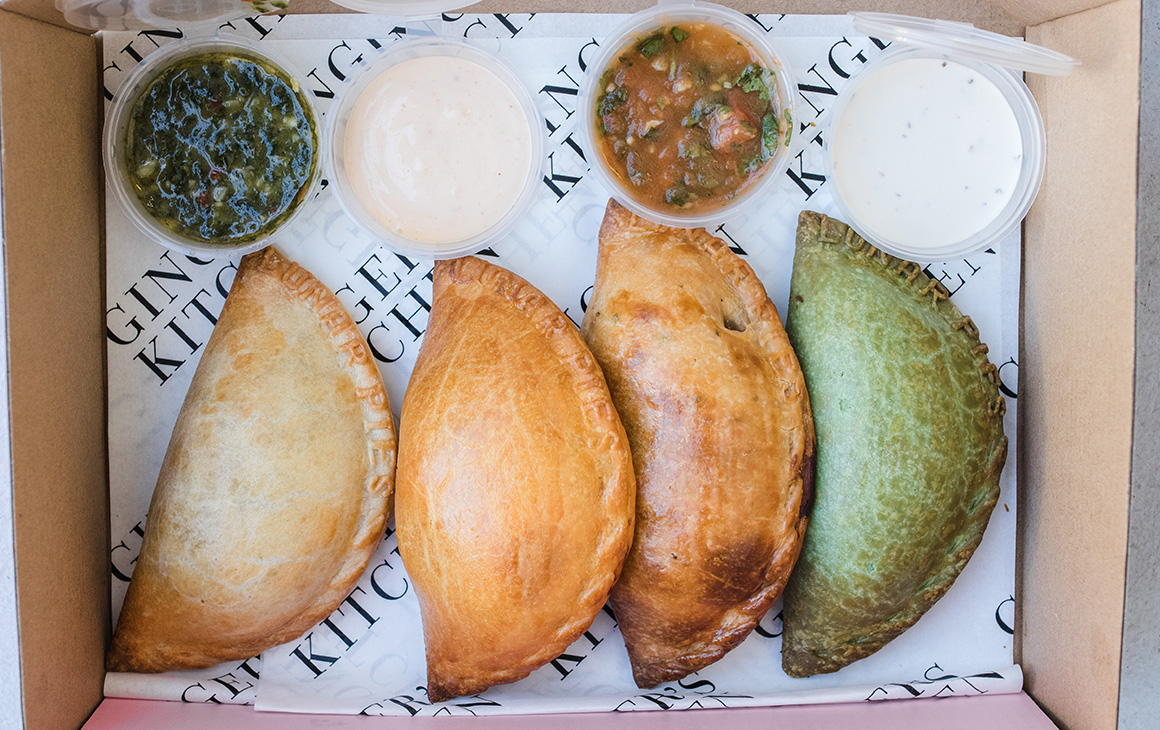 We're just going to put it out there: empanadas are a seriously underrated snack. Soft, butter pastry wrapped around meaty, flavoursome fillings that you can eat with one hand? How can you go wrong? Ginger Mendoza, founder of Batch Cookie Bar, agrees, which is why she's opening Brisbane's first empanada bar. Landing in the Myer Centre in the city next to Batch Cookies, Lunar Pies will be dedicated to fresh, hot empanadas. Featuring six flavours each day, the empanadas will be stuffed with both traditional and creative fillings—think classic beef; buffalo chicken and cheese; cheese, spinach and sundried tomatoes, and even a breakfast option filled with scrambled eggs and chorizo.
The Team Behind Super Whatnot Is Opening A New Restaurant And Bar In West End
The closure of Super Whatnot in the CBD was a blow to the city's hospo scene, and we're sure there's still plenty of you mourning the loss of your regular after-work watering hole. We've got some news that may cheer you up, however, although you'll still have to find a new office-adjacent bar for those weeknight drinks. Simon Martin, owner of the former Burnett Lane fave, is opening a brand new venue, this one over in West End. Taking over the space left vacant by Wandering Cooks, Flying Colours will be part restaurant, part vinyl bar, with a menu of seasonal produce-led eats and natural wines, as well as craft beers and cocktails. There's no official opening date yet, but it definitely won't be far off—stay tuned for when we know more.
The Mount Coot-Tha Summit Could Soon Have A New Restaurant And Gin Distillery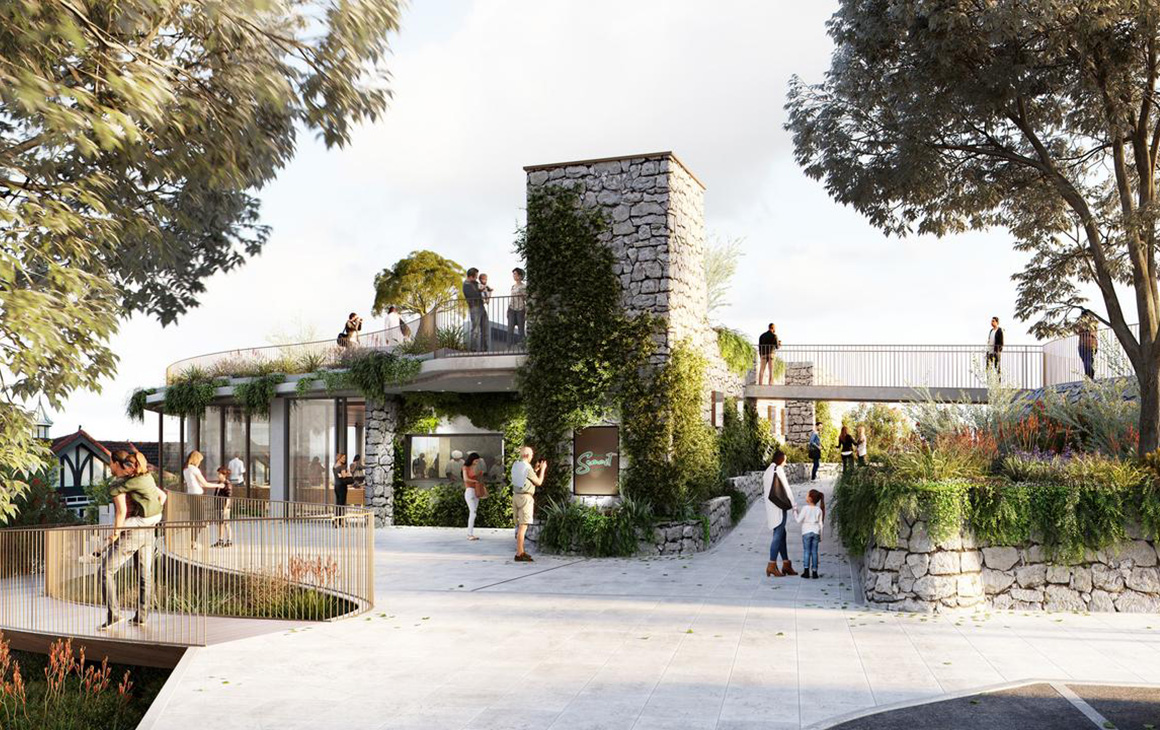 If you haven't heard of The Mantle Group, you've certainly heard of their venues—the major hospitality group's portfolio includes the likes of The Charming Squire, The Sound Garden and the stunning new Babylon restaurant and bar. You probably didn't know, however, that since 2019 they've also operated the Summit Restaurant and Kuta Cafe atop Mount Coot-Tha—and they've got big ideas for the site. According to plans just lodged with the Brisbane City Council, The Mantle Group hopes to extensively refurbish the currently closed heritage-listed restaurant, adding in a casual bar with an extensive deck to enjoy the views, and pull down the old cafe to build the Pavilion, a stunning two-level venue designed by Hogg & Lamb that will feature a dining space, gin distillery and rooftop garden. Basically, they hope to transform the iconic mountaintop viewpoint into the dining destination it deserves to be. Of course, it still has to be approved by council, so we won't know for months if the redevelopment will even go ahead, but you can bet we'll be waiting with bated breath for any news.
Yo-Chi Is Opening A Second Brisbane Location For Sweet Fro-Yo In Mt Gravatt
Southside fro-yo lovers, we've got good news for you—Yo-Chi is opening their second Brisbane location next week, this one inside Westfield Mount Gravatt. Cue endless fro-yo breaks on your next shopping trip. The new venue will be the 17th Australia-wide, as the company continues on its quest for fro-yo domination, and will offer up all of their signature frozen yoghurt flavours and famous buffet-style topping counter. Once it opens, you'll find the new spot in Westfield Mount Gravatt's outdoor dining precinct, with seating available so you can sit and enjoy your frozen treat.
Harajuku Gyoza Just Dropped Sumo-Sized Sushi Tacos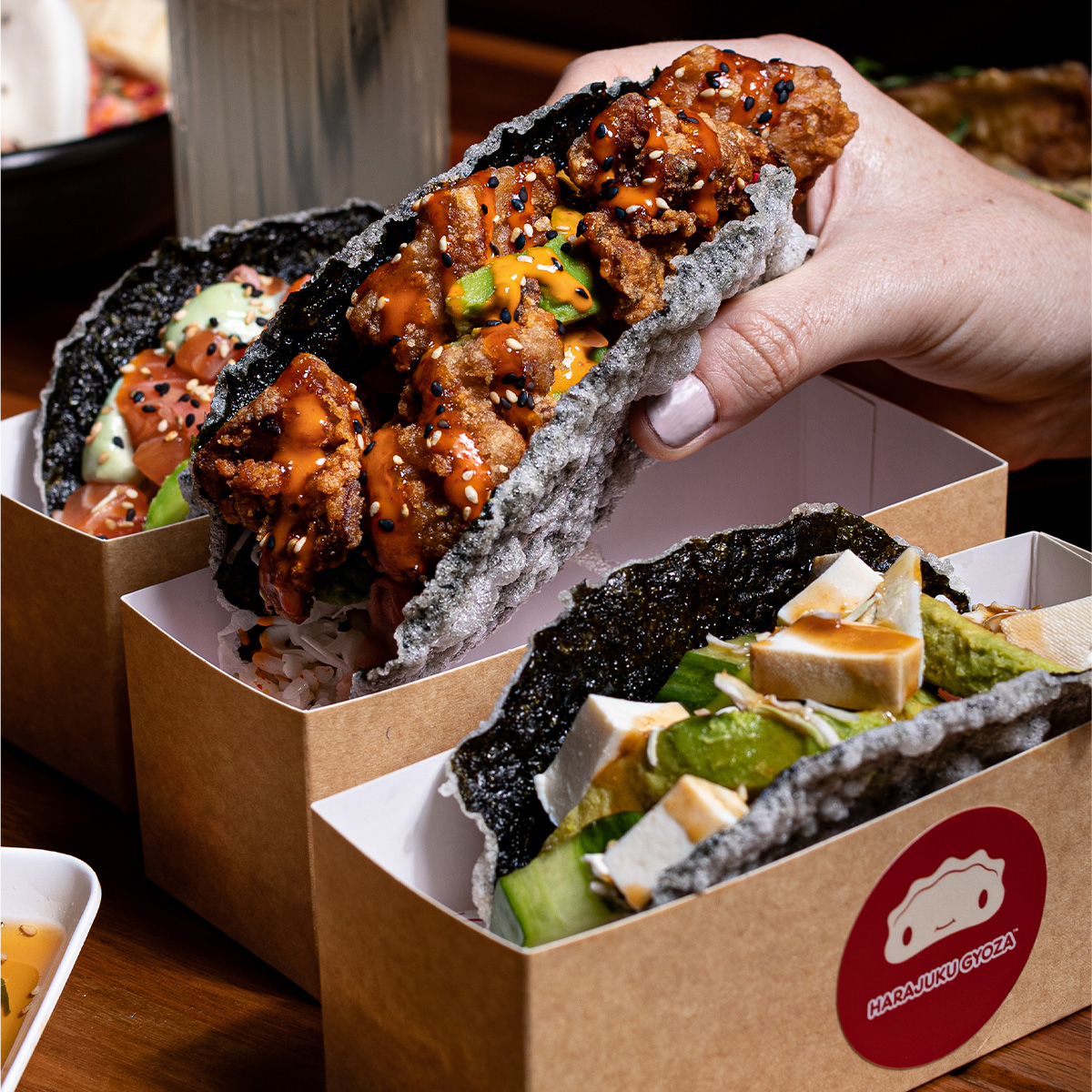 Love sushi and tacos? Well at Harajuku Gyoza you can now combine your two loves thanks to their new sushi tacos. Hitting the menu for a limited time only, the mega-handfuls come in three flavours, crispy chicken karaage, tofu and avocado and sashimi salmon, with fillings wrapped in house-made crispy nori and rice paper taco-like shells. They sound like the ideal lunch to us, but you can also get them for dinner at both their CBD and South Bank venues.
Fat Noodle Has Launched An Exclusive Menu For The Racing Carnival Season
With Fat Noodle's Luke Nguyen the new official Culinary Ambassador for the 2023 The Star Stradbroke Racing Carnival, the celebrated chef has designed an exclusive menu just for the occasion. Available at both the racecourse and Fat Noodle at Treasury for a limited time, the line up of eats—which pay homage to both Nguyen's heritage and Queensland's spectacular produce—includes the likes of oysters topped with tamarind nuoc cham and fried shallots, smoky grilled lemongrass and chilli calamari with mango and mint salsa and Vietnamese coffee crème caramel. Keen to sample them? Your best bet is to head to Fat Noodle between Thursday 1 and Sunday 11 June, when they'll be available for carnival week.
The Royal In Nundah Is About To Get A $1.1 Million Makeover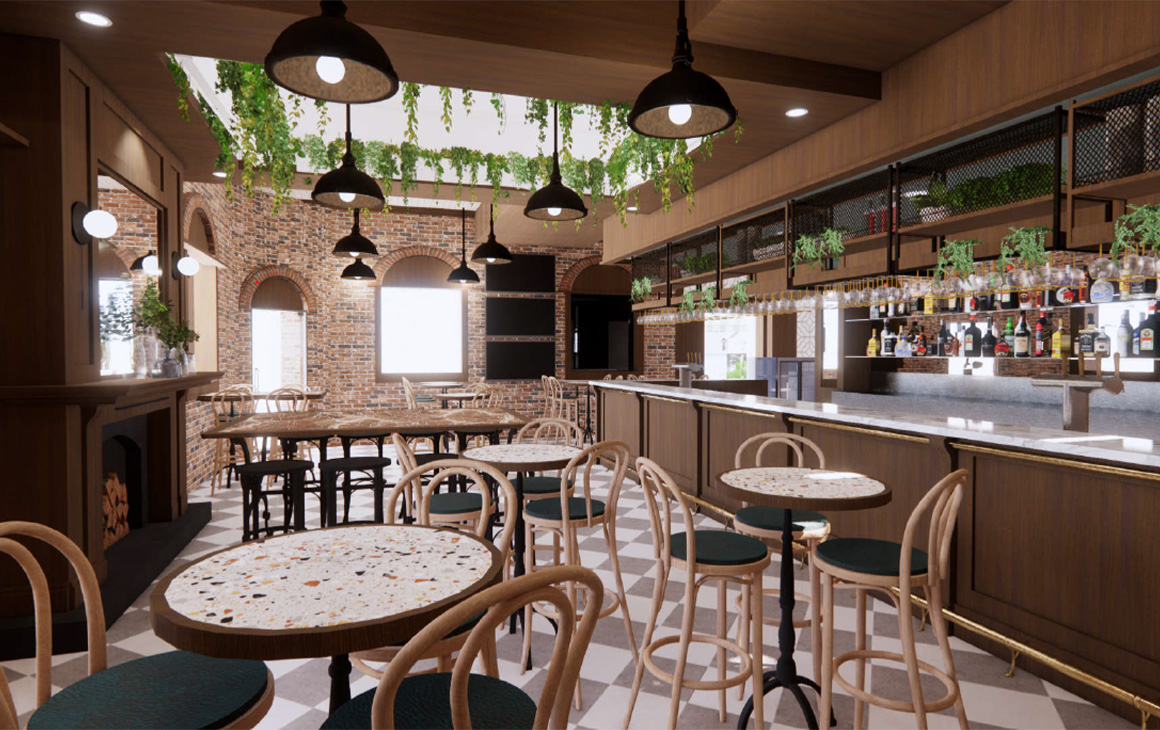 Soon to join the ranks of iconic, heritage-listed pubs around Brisbane that have been brought into the 21st century with stunning makeovers is The Royal, Nundah's 1888-built historic hotel. A $1.1 million revamp from operator Australian Venue Co will kick off this week, with the bistro, terrace, front bar and alfresco area all set to undergo a renovation that will stay true to the venue's unique heritage. When complete, you can expect marble-look tables, checkerboard floors and wooden accents throughout, with pops of greenery to brighten things up and a brand new entertainment space on the first floor. There'll be a new menu of elevated pub classics to go with the new look, and sports fans will be happy to hear there'll be TV screens aplenty to play sporting events live and loud. Regulars needn't worry they'll lose their local during the renovations either—the pub will remain open during the works with individual areas closed off in stages before it reopens fully in mid-July as the Royal Hotel.
Got some tasty news you think we should know about? Drop our editor an email at editorbne@theurbanlist.com.
Image credit: NIRA Creative, Peter Dillion, Ranyhyn Laine, supplied