Brisbane Powerhouse is already a giant in Brisbane's entertainment scene, but it's about to get even better with the news that the culture and events centre is about to score some seriously cool additions. As well as being the place to catch a show, you'll soon be heading for the New Farm venue to immerse yourself in outdoor art, chow down on street eats under the stars and catch a moonlit movie.
The first of the epic new additions to land will be Kaleidoscope, an immense outdoor mirror maze that will see you chasing your reflection through corridors made of glass, steel, mirrors and moving prisms. Opening on 12 August, the installation by artist Keith Courtney will be sticking around for Brisbane Festival until 3 October, so you'll want to nab tickets as soon as possible.
Next up, an outdoor cinema will be hitting the Powerhouse in spring, popping up on the New Farm Park side of the Stores Building. Showing blockbuster films, arthouse screenings and film festivals year round, it will be just the spot to enjoy a balmy summer evening. Best of all, the cinema is a permanent addition, so no need to rush digging out that picnic rug.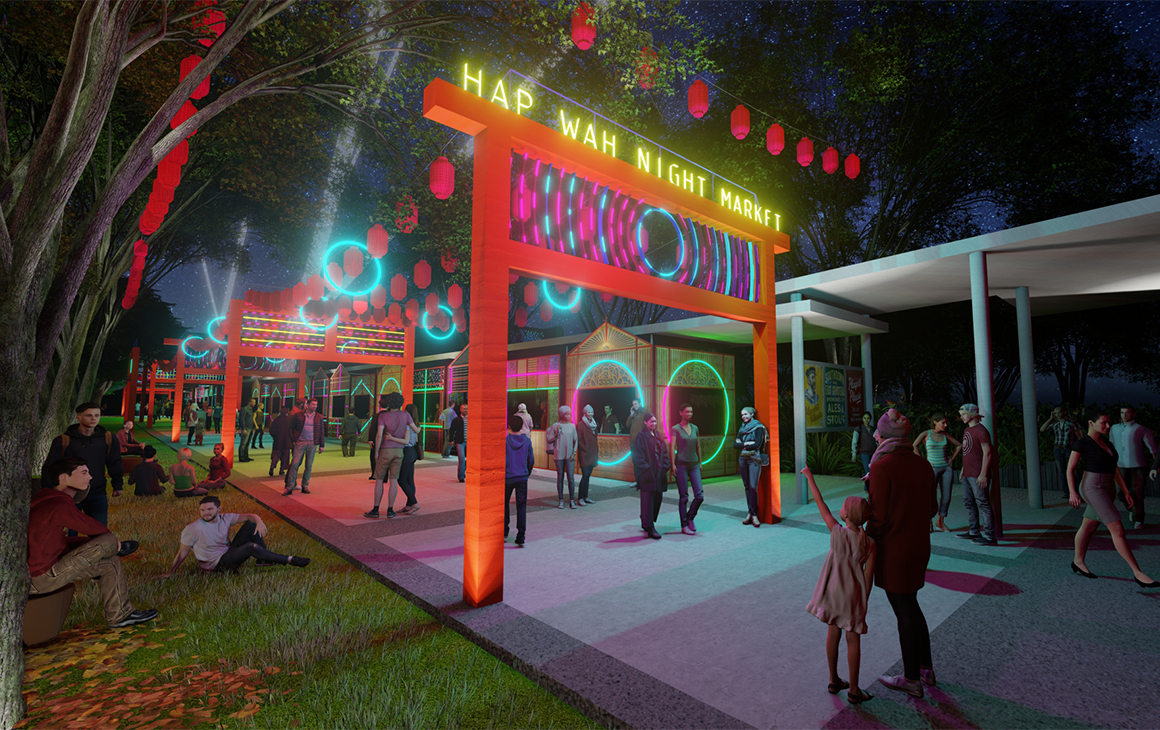 Finally, in early 2023, the month-long Hap Wah Night Market will pop-up in the forecourt and surrounding park, fusing food and art. Taking place twice a year, in March and October, the markets will be housed in a temporary village of fretwork and finials, Cantonese lacquer and Bladerunner sci-fi. We're not sure what to expect (we'll let you know when we do), but we are excited.
Brisbane Powerhouse CEO/Artistic Director Kate Gould said the introduction of new outdoor events was made possible thanks to the Brisbane City Council and the Australian Government's Restart Investment to Sustain and Expand (Rise) Fund—and there are apparently more surprises to come. After a rough two years for the arts and hospitality industries, we love to see it.
For now, you can grab tickets to Kaleidoscope here—stay tuned for more details on everything else coming to Brisbane Powerhouse soon.
Here's everything you need to check out at Brisbane Festival this year.
Image credit: Sophie Argiriou, Sam Slicer