Questions surrounding our own fitness levels often comes to the front of our minds in the depths of winter (when our bodies look more akin to a doona) or at high summer (when we don't want to look quite so doona-like). Strangely enough, the trend seems to correlate with oversupplies of cosy comfort food and hot summer bods all around us…
So, if you need to build up the stamina to keep up the exercise year round (and if we hear one more time that summer bodies are made in winter), we've done the hard work for you (well…almost) and rounded up our top 13 picks for Brisbane's best personal trainers.
These fitness gurus are well versed in love-hate relationships and when it comes to dishing out burpees, push ups and other necessary torture enjoyable workouts, they've got you covered!
These are Brisbane's best personal trainers.
Ezra Taylor | Brisbane Strength & Movement
Morningside
Ezra is an ex-pro sports athlete whose passion is all about movement and inspiring lifestyle change. Over at Brisbane Strenght & Movement, his training is not a fad, he's got a strong focus on habitual development, self-awareness and building the community vibes that hold you accountable! Accompanied by Josh McGarry, Holistic and Health Performance Coach, they're both all-round legends.
Vince Mellars | Rogue Conditioning
East Brisbane
Rogue Conditioning's Vince Mellars has a targeted program that helps junior athletes along at critical stages of their development. With a nurturing, and confidence boosting style, the former NRL star and fitness coach really taps into athleticism, motor skills and accountability. So if you know a junior (or think you're up to it) with big athletic potential, you know where to send them!
Jason Clark | Perform 360
Enoggera
Jason Clark heads up Brisbane's leading functional performance facility, Perform 360—yes, it's a thing. He's refined a 360° approach to training that combines functional movement patterns, barbell and dumbbell strength, fundamental gymnastics skills, strongman strength and yoga movement training. Jason's mantra is, 'close enough aint good enough'. Safe to say, you want be cutting the last two seconds off your plank!
Darren Bain | Function Well
Newstead
Darren Bain has a simple mission: to provide the most personalised and effective training. With that kind of refined focus, over 16 years of training experience and a wealth of qualifications, his results-driven, performance-based training has serious street cred around Brisbane, all the more reason to add him on the list! From his iconic ex-Woolstore gym, Function Well in Newstead, he delivers a holistic perspective on health and nutrition.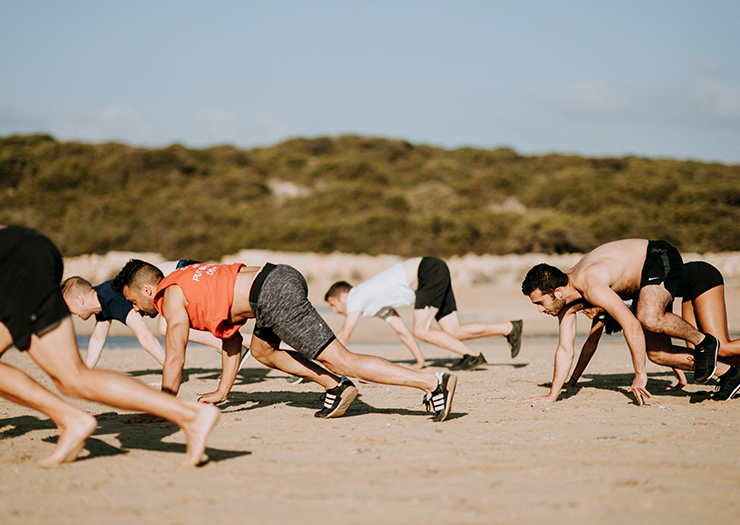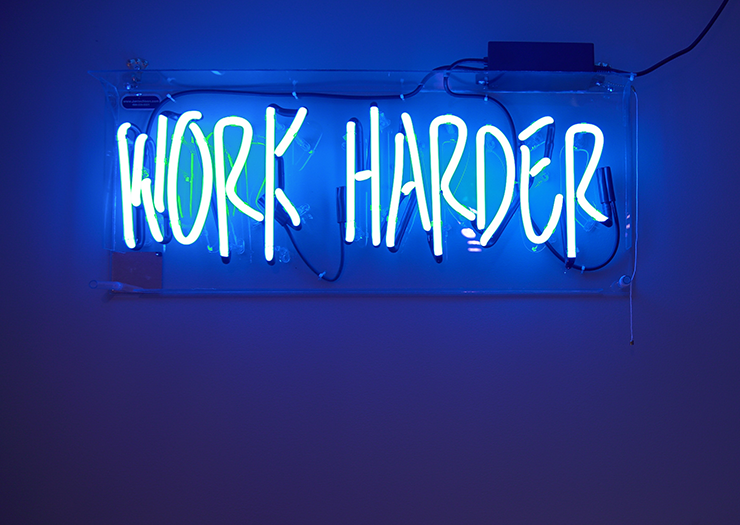 Chris Parson | Body By Design
Springfield
Chris Parson is famous for his outdoor group and personal training at Body By Design in Springfield. His goal is to make fitness more accessible for everyday people. That means he's got Mums and Bubs sessions, free public boot camps and a work friendly time schedule! (You can hit up the early morning Adrenaline class before your brain and body even know what you're doing!) His boot camps and intense military style training will get the job done.
Eliyan Lobez | Worlds Gym Southside
You can certainly trust Eliyan to get you pumped. She is a super sculpted IFBB Pro Figure athlete with a competitive sporting history—so she knows how to work with people of all ages, shapes and fitness levels. Better yet, she's an online coach so you can be wherever and wear whatever you want to train (getting dressed is half the battle, right?!).
Paora Taukamo | F45 Morningside
Morningside
We've all seen the F45 before-and-after pic blowing up our feed. The proof, frankly, is in the pudding: they may work you hard, but man, we'd kill for abs like that. Brisbane PT, Paora Taukamo will lead you through their personal systemised team training workout and nutrition programs and will honestly make you feel totally inspired to make that change. With state-of-the-art technology, Paora will keep you focussed and smiling along your journey to success!
James Stewart | JS-PT
Milton
A standard session with James Stewart will consist of anything but running on a treadmill. Think battle ropes, dumbbells, tyres, Swiss balls and TRX (the devils's work—but VERY effective). Grab your bestie and hold each other accountable with some of James' awesome group fitness sessions at JS-PT! Maximise your results with his super-tailored Precision Nutritional Coaching too!
Tammy T | Rockit Fit
Brisbane City & Northside
Any PT who can give us a full body workout, that doesn't actually feel like exercise is a winner in our eyes. Tammy T is the absolute legend who brought the RockIT Rave onto the workout scene. With the moto of sweat, squats and rock 'n' roll, her house party will have you waking up sore, without the hangover.
Chantal Coleman | Ritual HQ
The Gap
Chantal Coleman homes in on your habits and rituals around training (and boy, do we need help in that arena!). With everything from tabata, to boxing and yoga, it's easy to see why Chantal is a shoe in if you need to get your fitness back on track.
Robert McMaster | 1RM Training
Brisbane CBD
Rob and the 1RM team make the most of living in beautiful Brissy by training outdoors and using the natural environment to help them mix up every session. (Hot tip: mums and dads among you will love joining in on the kid-friendly group training sessions in Frew Park. Because fitness and raising children we've heard is a walk in the park…) Exercise and Vitamin D is a solid a win-win with this Brisbane personal trainer.
Tristan Forbes | Witness The Fitness
Paddington
The name speaks for itself, tbh. With a philosophy that focuses on your whole lifestyle as well as a unique transformation and performance centre, Tristan at Witness The Fitness is definitely worth hitting up if your lifestyle and eating habits are in need of a serious overhaul (read: you have a you-shaped dent in your sofa). Tristan has been creating fitness miracles in Paddington for years now, and has now expanded to Forme Fitness at The Calile.
Daniel Lyttle | The Lyttle Difference
East Brisbane
Daniel from The Lyttle Difference uses exercise to correct muscular and postural imbalances, accelerate weight loss (the best kind of weight loss, amiright?), and sculpt the body towards a strong and healthy physique. He's the man to see if you are all too often stuck at your work desk all day.
Looking for more fitness inspo? Check out Brisbane's Best Yoga Studios to find your inner peace (or maybe just your abs).
Image credit: Ariana Gillrie for The Urban List