Redcliffe Peninsula—a completely slept-on area with a thriving cafe scene. Get out of the hustle and bustle of the city and head up to Moreton Bay for some cafes with good vibes and good views. Who needs the brown river when you can have sparkling blue ocean? With that in mind, we've collated our favourite cafes in Redcliffe and throughout the whole peninsula, just for you.
Butcher Baker Coffeemaker
Woody Point
Despite the name, Butcher Baker Coffeemaker doesn't actually have a butcher in it. Instead, this cafe has all the right vibes, with views of the Woody Point waterfront and jetty and a breakfast menu that features the likes of bacon and egg bao buns, cornbread stacked with halloumi, red pesto and salsa, and golden pancakes topped with berry compote, orange citrus glaze and vanilla ice cream. Give it a try, we insist.
Cafe Diversity
Redcliffe
Aside from the great food and waterfront setting, there's one aspect of Cafe Diversity that just takes the cake—swings! Indulge your inner child by having your coffee and acai at the bar window, wobbling as much as you'd like on their swing seats (within reason—don't break anything or they'll hate us). But the Insta-worthy seats aren't the only thing the cafe is good for—their all-day breakfast menu boasts gluten-free, vegan, and even paleo options, and their acai bowl hits different. Go for the swings, stay for the food.
Good Company
Scarborough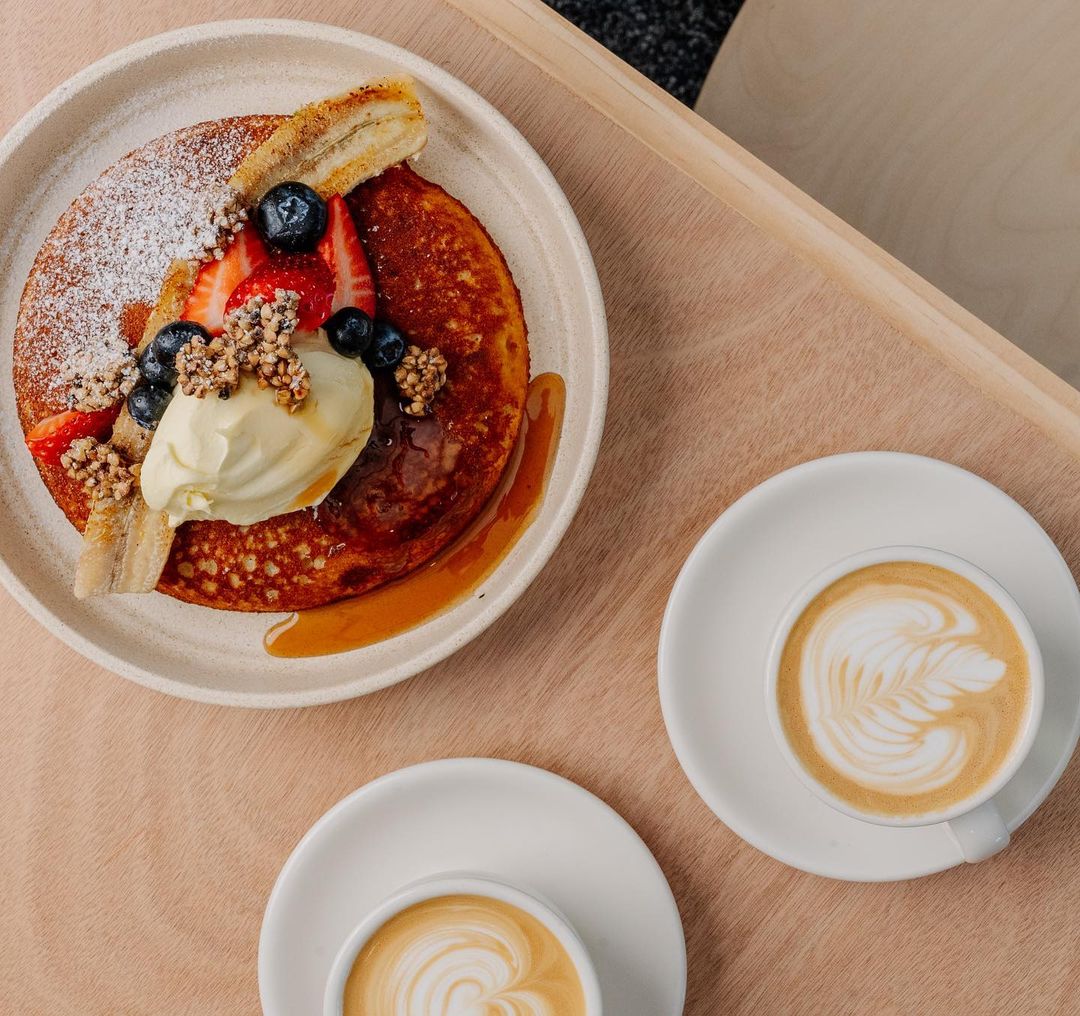 Let's be real—brunch isn't about the food, it's about Good Company. This cafe prioritises community, with picnic tables aplenty and large tables to really add to the communal dining experience. Their ever-changing menu has a range of sweet and savoury plates, including chorizo scrambled eggs and banana hot cakes. Don't worry, they've got us coffee addicts covered too, with cups of Passport Specialty Coffee and cans of cold brew served up with a flourish.
The Oasis on the Esplanade
Redcliffe
If you're a sucker for some brunch and art in one hit like us, look no further than The Oasis on the Esplanade. Grab some delicious food from both their breakfast and lunch menus, chug some drinks, be it coffee, a smoothie, or even some wine (they're fully licensed), and then head on inside to experience some of Redcliffe's finest art. The two level gallery/cafe boasts art from a variety of Redcliffe artists, but most prominently displays the works of Zokki B. The gallery is completely free and definitely worth a look.
Flour & Chocolate
Redcliffe
Flour & Chocolate's brand new Redcliffe bakery is here for all you sweet tooths out there. Boasting a range of cakes, pastries, and other various sweets, you can get a sugar high just from walking past. Don't worry, there's some savoury options too, if that's more your style. Eat in and enjoy their al-fresco dining area near the water, or grab a takeaway and meander on down to Redcliffe Jetty to enjoy your food in the sun and salt.
The Boneyard Espresso
Redcliffe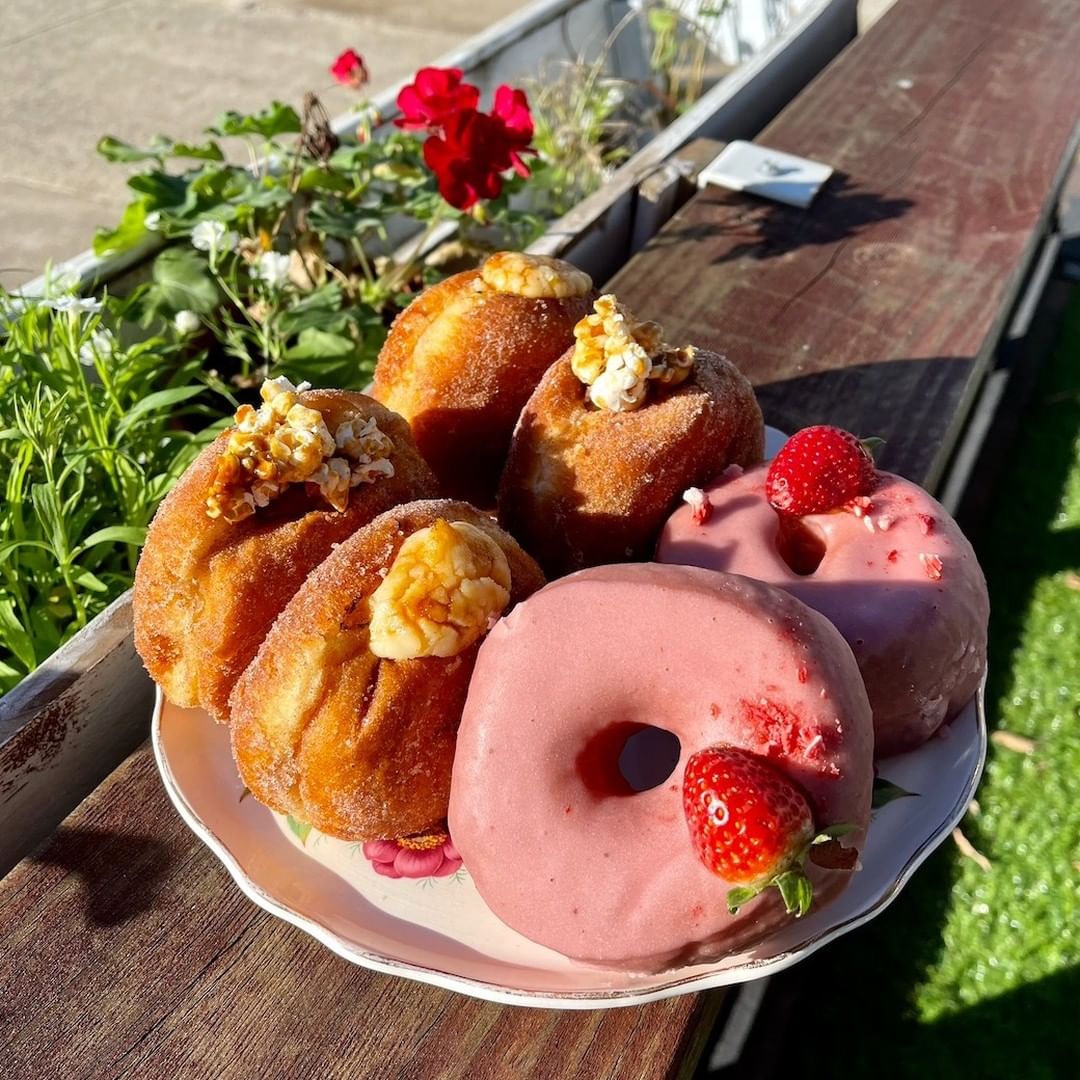 Located in a converted petrol station, The Boneyard Espresso is definitely the funkiest cafe in town. The cafe is one half of the Boneyard Collective, meaning that it's connected to a vintage record and relics store, right next door. Grab a creme brulee latte (decadent, right?) and peruse the various vinyls to really live out your inner hipster. Other drinks on offer include Nutella mochas, and, if you're lucky, a red velvet latte. Weekends boast freshly baked bread and pastries, but, if you happen to go on a weekday, there's still a variety of cookies for you to try.
73 & Baker Lifestyle Pantry
Redcliffe
With a slogan like "Treat, don't cheat", 73 & Baker's low calorie, keto, gluten-free, and vegan-friendly menu really does cater for everyone. Their delicious eats range from slow cooked brisket pies and stuffed portobello mushrooms to our favourite breakfast staple—eggs benedict. The display case is constantly changing but whichever mouth-watering sandwich, frittata or cake is on offer, we know it's going to be good.
Salt Shop
Redcliffe
Salt Shop is a not-for-profit cafe, born from the community sports initiative Salt No Limits Inc., which places disadvantaged youth into innovative sporting programs. The Salt Shop is a cafe, but also sells handmade furniture, soaps, and scrubs—all raising money for Salt No Limits Inc. The cafe also trains and hires disadvantaged community members. Decked out in restored furniture, Salt Shop is not only vibey, but gives back to the community. Good coffee and a good cause? Perfect.
Drift Coffee Company
Scarborough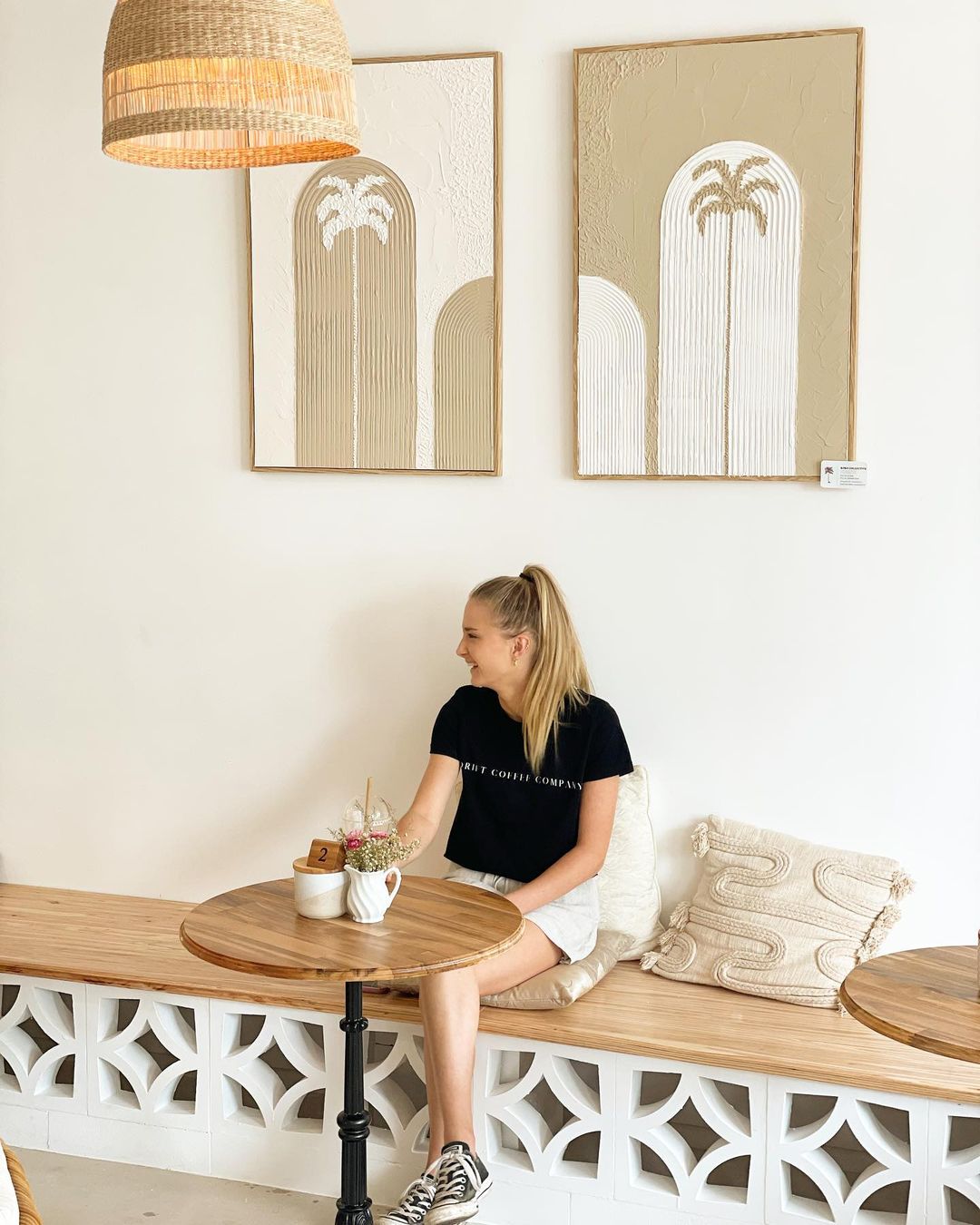 Early-birds, we've got you covered for your sunrise walk along the water. Grab a coffee at Drift Coffee Company as early as 5.30am on weekdays. No more sad instant coffee in the dark for you, instead enjoy a cuppa at Drift Coffee Company, where cafe aesthetic is taken to another level. Their muted colour palette gives off a boho vibe you can't get enough of. And, more importantly, they're dog friendly.
Charlie's Raw Squeeze
Clontarf
Vegans, this one's for you. Charlie's Raw Squeeze is 100% plant based, and 100% a good time. Smoothies, juices, smoothie bowls, nice-creams, salads, coffees—you name it, they've got it… and somehow blended it. Their graffiti-laden cafe is a hipster's dream, and won't look bad on your Instagram either.
Sea Salt & Vine
Scarborough
With a waterfront view looking out to the Glasshouse Mountains, Sea Salt & Vine is not to be missed. Their menu aims to incorporate your favourite Aussie classics, like eggs benny and a steak sandwich, while also including not-so-classic dishes that you may not have heard of, but will love. Their vegan shakshuka is a hit, and their breakfast tacos are the best way to wake up.
Not keen to head that far north? Check out the best cafes on Brisbane's north side here.
Image credit: Butcher Baker Coffeemaker, The Boneyard Espresso, Drift Cafe