If the idea of getting out of the city and spending the weekend surrounded by nature sounds like a dream but setting up a tent and going camping is not up your alley, you're not alone. Having the perfect camping experience without putting in the hard yards may be precisely what you need, and you can get exactly that without leaving South East Queensland.
Just an hour's drive from Brisbane and the Gold Coast, hidden in the rainforests of the Tamborine Mountains, are Cedar Creek Lodges' new lotus tents. Bringing a new meaning to the word glamping, you can have the ultimate rustic camping experience—in full luxury. When we say glamping, we're talking a king-sized bed, a large couch and a TV (you don't have to go fully off the grid) all inside a massive lotus-shaped tent overlooking the rainforest.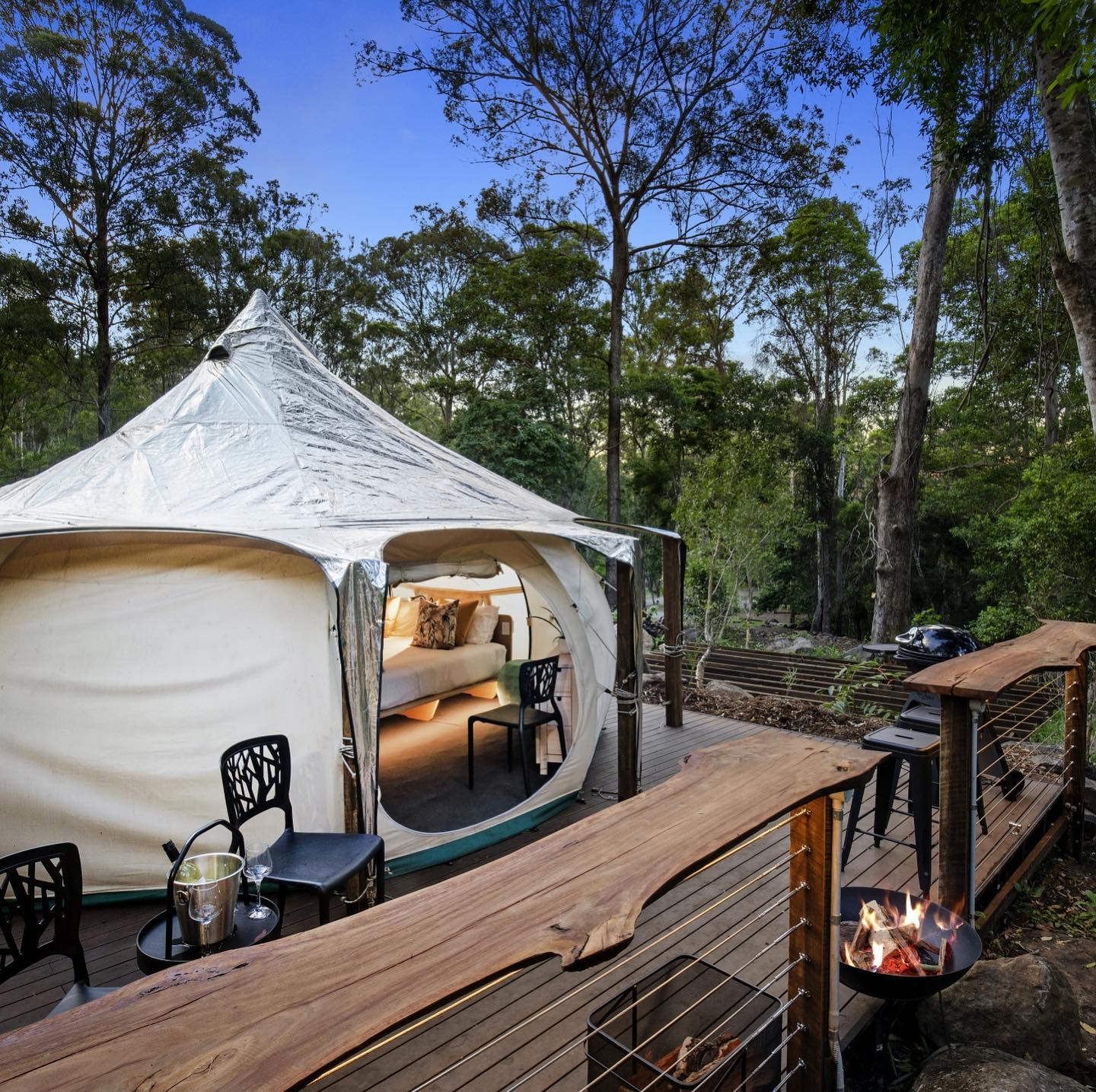 Our favourite part definitely has to be the open air (but still enclosed) shower meaning you can take a steaming hot shower underneath the stars, but you might prefer the fire pit where you can sit with a glass of wine and a bag of marshmallows overlooking the trees. See—all the best parts of camping, but with all the benefits of a luxury hotel, just the way we like it.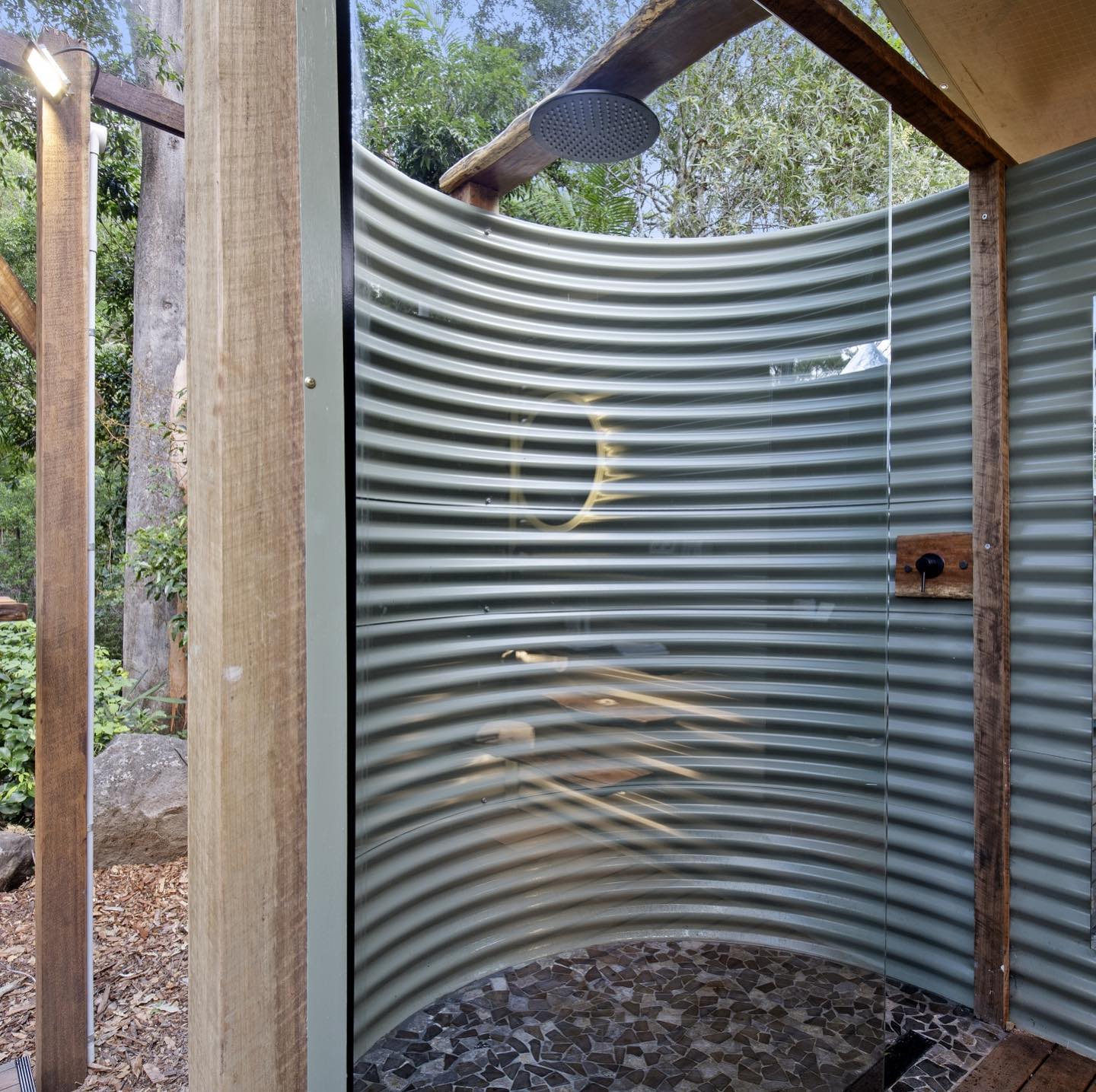 Whether you're looking for a place to read your book in the peace and quiet of the mountains or you're just after for another area to explore, the lotus tents are in a perfect spot. Minutes from Tamborine, you'll get the chance to discover the food and culture of the region or just immerse yourself in what the rainforest has to offer.
Having opened recently, the Lotus Tents at Cedar Creek Lodges are a hot commodity and bookings are filling up quickly so head here for more info and to lock in your glamping experience.
Find more places to glamp around South East Queensland here.
Image credit: Cedar Creek Lodges