You may have been dreaming about roasting marshmallows over a roaring fire all winter, but we have a better idea—dipping them in warm, melted Valrhona milk chocolate instead. You can do just that at W Brisbane's Living Room Bar for the rest of winter, and even pair it with a boozy hot chocolate if you really want a sugar overload.
Yep, the luxe hotel bar is bringing back their seasonal fondue, and this year it's more decadent than ever. For $59 per two people, you'll get a pot full of rich, melted milk chocolate, with a platter of churros, macarons, jumbo marshmallows, strawberries, blueberries and banana skewers to dip into it. Better not wear white—this will get messy.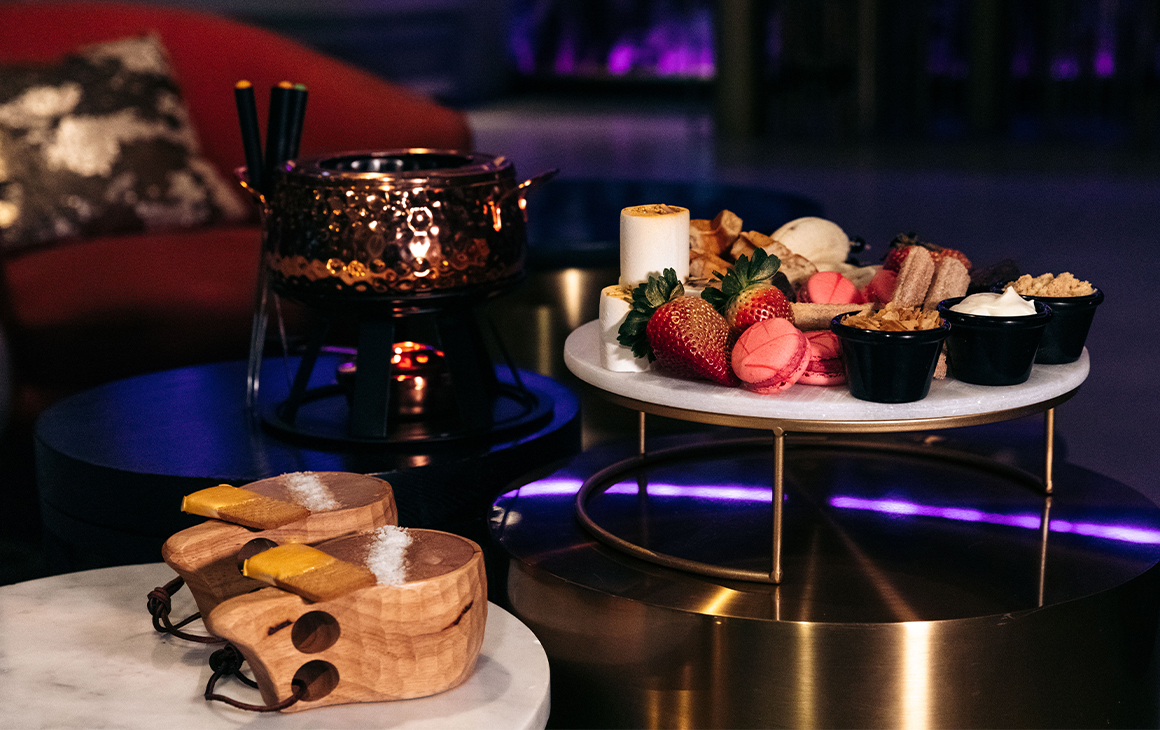 If you're up for even more indulgence, you can get one of their warm cocktails to sip while you nibble. Choose from the decadent Death By Chocolate, which combines bourbon, almond milk, Guatemalan drinking chocolate and cinnamon syrup, or opt for a hot toddy-inspired Feels So Grand, with elderberry Belvedere Vodka pomegranate syrup, cranberry lavender bitters and strawberry cream black blooming tea hidden under an edible gold sheet.
You can 'Dip It – Dip It Real Good' every Thursday to Sunday from 4pm until 29 August, so gather up your fellow chocolate lovers and book yourself a spot here.
Want more winter-worthy activities? You should check out this party where you can sip mulled wine around a fire pit.
Image credit: Supplied