The sun is shining, days are heating up and schools are wrapping up for the year, which can only mean one thing—yep, it's Christmas time again. While there's no better time in the year than Christmas to get together with your family, friends and loved ones to eat, drink and laugh all day long, the lead up to the big event can be stressful. Daunting even, especially when it comes to the good ol' present list.
Nobody likes leaving Brisbane Christmas gift shopping to the last minute, especially when it means fighting the late-night shopping crowds just to find out the gift you had planned to buy had sold out weeks ago
That's why we're here. We've wrapped up your ultimate gifting guide, bringing you a list of present ideas for your loved ones from local businesses to support, to help avoid that dreadful, last minute shopping stress.
Ceramics From Paxxy And Flora
Whether they're interior design enthusiasts or just love a nice statement piece, everyone could do with a colourful ceramic piece to jazz up their living room. Brisbane-based ceramics brand, Paxxy and Flora, has got your gift list sorted, with their hand-molded and glazed products designed to complement everybody's favorite things—colourful vases for flower lovers, plates for jewellery collectors, pots for plant people or kitchenware for foodies. For a one-stop, online present shop that avoids the crowds and will guarantee to impress , look no further than Paxxy and Flora.
Self Warming Eye Mask From Lula
2021 has been one hell of a year, for some people especially. If there's one person on your list that you know is in need of an improved night sleep, help with meditation or a break from time in front of a screen, Lula Self-Warming Eye Mask may be just the gift for them. Conceived by Brisbane sisters Aisling and Margaret Cunningham whilst they were both battling breast cancer, this one of a kind product will help ease the eyes and mind of your loved one, allowing them to truly rest and relax. Available in a range of scents like rose and jasmine, as well as an unscented version, these masks warm due to a natural oxidation reaction and last for a whole 20 minutes of delightful relaxation.
Arty Yoga Mat From Yogat
This one's for all your beloved yogis and fitness fanatics. Whether they like to work up a sweat in hot yoga or tone their muscles with a bit of pilates, there's no doubt they would appreciate a new yoga mat. Especially one that is machine washable, environmentally friendly and provides a unique platform for Australian artists to showcase their work, like the ones from Brisbane-based Yogat. For a gift that'll make them actually want to workout, check out their range here.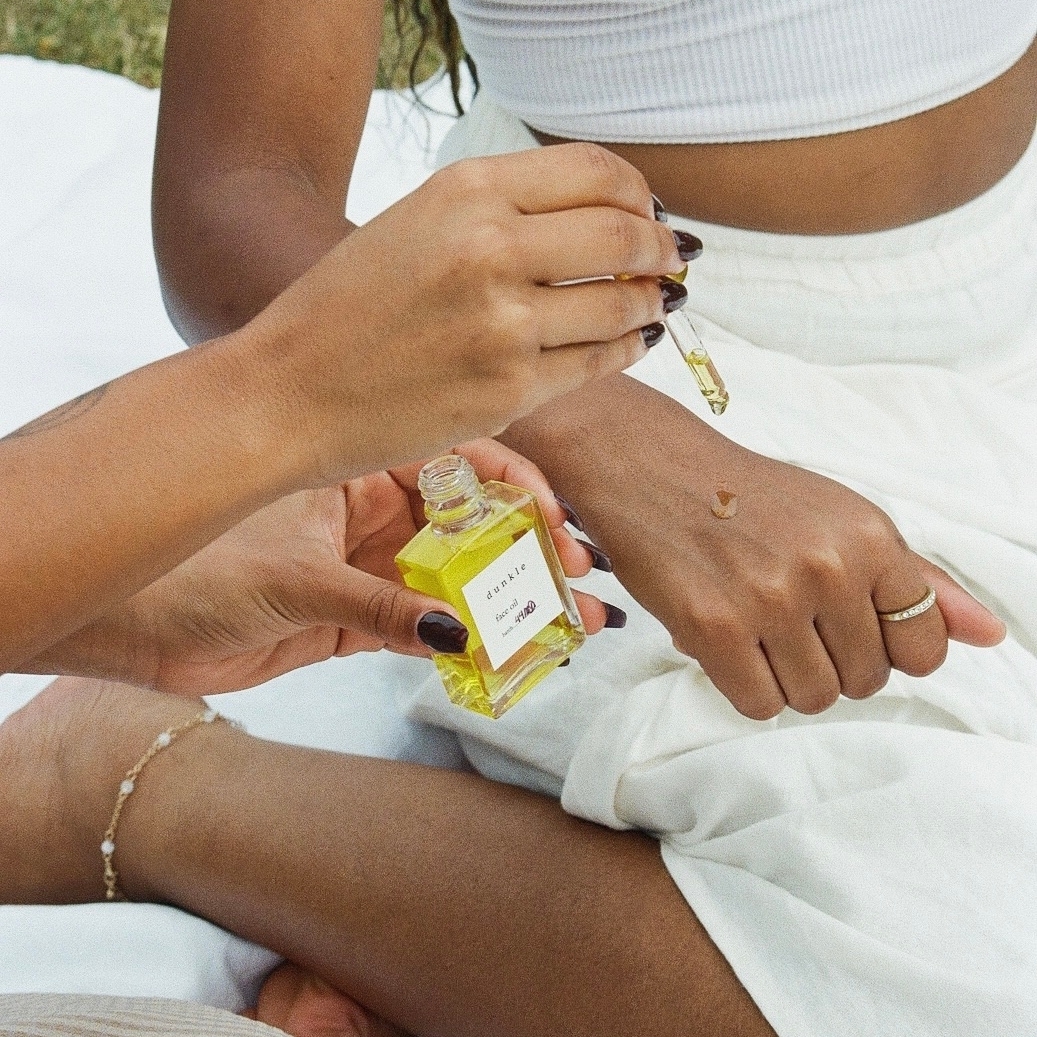 Glowing Skincare From Dunkle
If they're all about that glowy skin look, but you don't want to break your bank account buying overpriced, imported skin care, Brisbane-born Dunkle has the product for you. With all their products made by hand right here in their New Farm studio, you can indulge your loved one with goodies like their delicate face oil, containing only natural Australian plant oils packed with antioxidants and nourishing, natural moisturisers—no hidden nasties or chemicals. They've also got lipsticks and foundations if you want to pick up a little something for yourself...
Graphic Brisbane Tees From Gumnut
Celebrate our unique and playful culture of Australia with a graphic tee by Gumnut by Iris. This small Brisbane business was inspired by the shared cultural experiences of our great country, such as Australia's iconic places, characters, native flora and language, to produce a clothing and apparel range that's perfect for gifting. We can't go past their Story Bridge Upgrade Tee, a screen printed t-shirt made of hemp and organic cotton and designed in Brisbane.
Custom Resin Earrings From Flowature Studios
For those on the gifting list with a fine eye for fashion, they will certainly not be disappointed with a pair of colourful resin earrings from local brand, Flowature Studios. Inspired by the power of colour and wanting to translate that into empowering, wearable art, designer Mazana Abraham has created a range of custom resin and highflow acrylic earrings that are bound to enhance the 'fits of your stylish loved ones. The hardest part? Choosing which pair to buy them!
Cocktail Kit From Winston Quinn Gin
Brisbane's boutique, small batch craft gin company, Winston Quinn Gin, has just the gift for all those gin connoisseurs on your gifting list. Introducing the Winston Quinn Dry Cut Gin Cocktail Kit—a Winston Quinn gift box complete with a 700mL bottle of their signature dry cut gin, high ball, martini and double old fashioned glasses, soda and tonic, plus a bag of dehydrated fruit for garnishing and a limited edition WQ gin cocktail recipe booklet (phew, what a list!). So much better than just gifting a bottle of spirit, right?
A Gift Voucher To A Restaurant
If your gift recipient's love language, like so many others, is good food, why not give them a gift voucher or five to one of Brisbane's many incredible restaurants. Treat them to their favourite cuisines, whether it be Thai, Italian or Turkish, or even introduce them to something new. With your gift voucher, they'll be devouring their favourite meals in their own time and they'll be thanking you with every bite. An added bonus will be supporting your local hospitality industry in these tough times, so that's sure to earn you a spot on Santa's nice list. If you need somewhere to start, check out our favourite Brisbane restaurants here.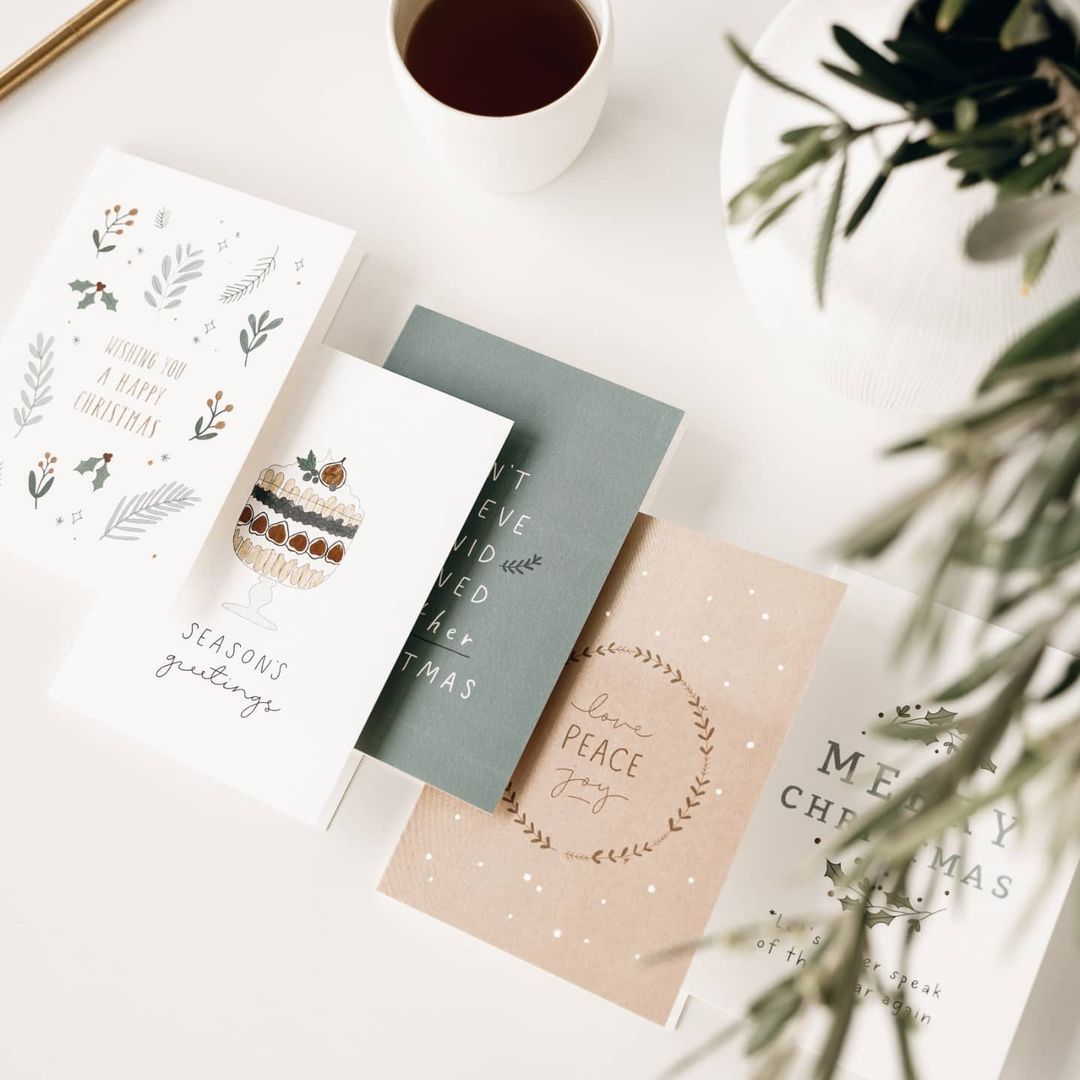 Handmade Christmas Card From In The Daylight
If your gift recipient is all about the simple things in life, they will definitely appreciate a gorgeous, handmade Christmas card from boutique stationery brand, In The Daylight. Choose from 10 unique and hand illustrated designs, printed on environmentally certified paper, right here in Brisbane. If you can't decide between the gorgeous cards, don't—you can purchase these cards in packs of 5 for $30 or 10 for $55. Level up your gift giving and support a local, Brissie business with your cards this year.
Good Life Merch From Urban List
Well we had to give ourselves a plug, didn't we? You might not know it, but Urban List is Brisbane born and based, and in celebration of hitting 10 years, we just dropped an epic line of merch right in time for Christmas gifting. There's over 90 totes, tees and masks to choose from, with a heap of designs all about living the good life, and you can even design your own. Scope it out and stock up right here.
You could also head to one of Brisbane's upcoming Christmas markets to shop, but you'd better do it quick.
Image credit: Paxxy And Flora, Lula, Yogat, Dunkle, Gumnut, Flowature Studios, Winston Quinn, Urban List archives