Gambling, jazz tunes, secret back rooms, absinthe towers and cabaret girls—staples of Shanghai's underground bar scene in the 1920s. And also what you'll find at the Valley's newest fully themed bar which opens this week. Walk through the doors of Cindy Chows Theatre & Cocktail Bar and you'll feel like you've stepped back in time—and across international borders—to what was once known as the Paris of the East.
In typical speakeasy style, you won't just stumble across this concealed bar without looking for it. First, head off the street and down the steps into Ling Lings on Brunswick Street. Take a right at the bottom of the stairs and you'll find the entrance to Cindy Chows, where the sights and sounds of 1920s Shanghai await behind what looks like an industrial fridge door.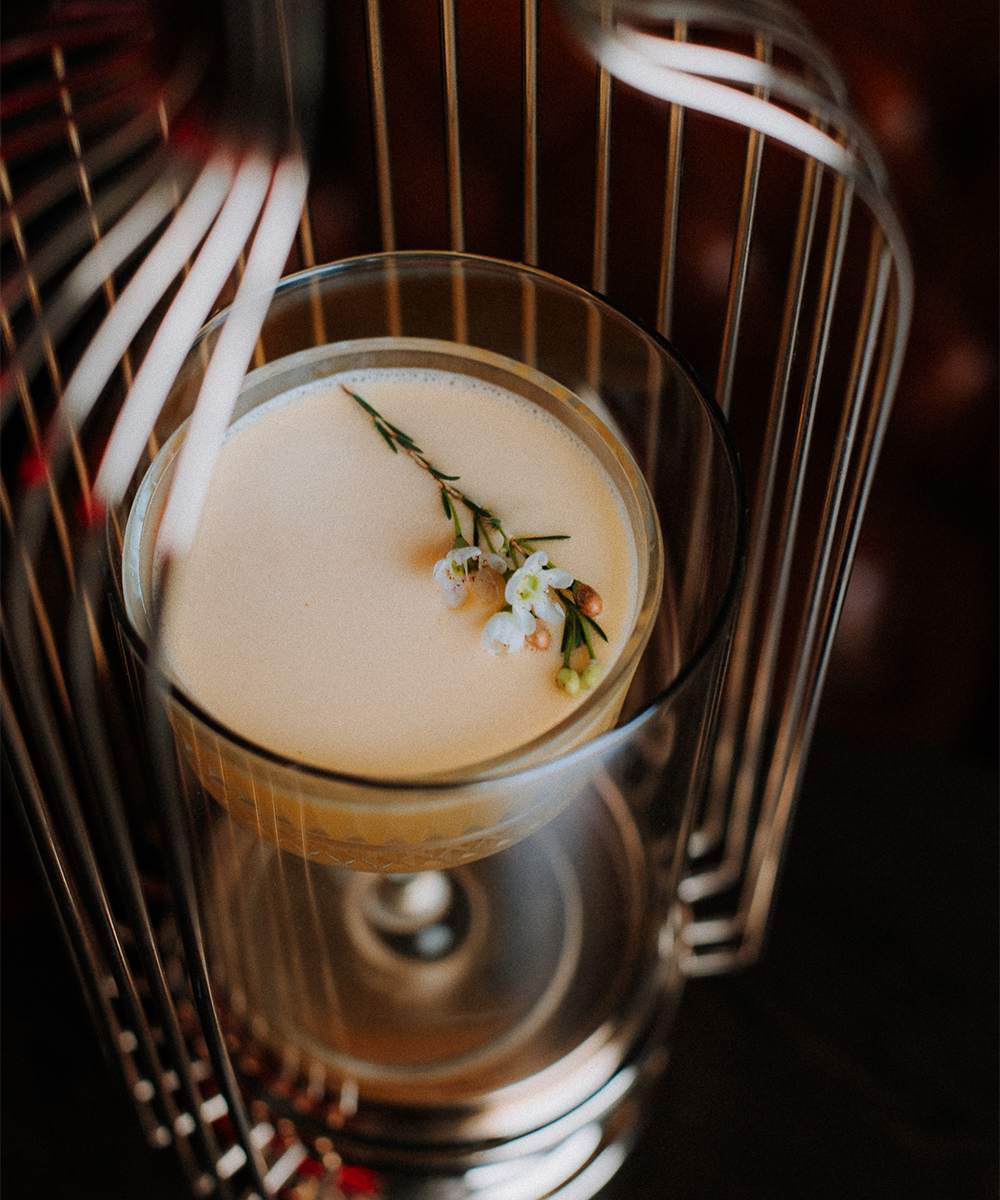 Inside, you'll find a glamorous drinking den, with red leather lounges and moody lighting provided by antique-style lamps, all overlooked by a stunning curved bar. It's a world away from the chaos of Brunswick Street outside and is definitely a spot to put on your glad rags for.
While the interior is spectacular, the signature cocktails are by far the main attraction. We're not just talking any old cocktails—the team at Cindy Chows have concocted a drinks list that is out of this world. Think creations like the Birdcage, with gin, passionfruit and peach liqueurs, orange juice and rhubarb served up inside a gilded birdcage, or the Shanghai Grand, with whisky, vermouth, amaro, apricot brandy, vanilla and walnut bitters.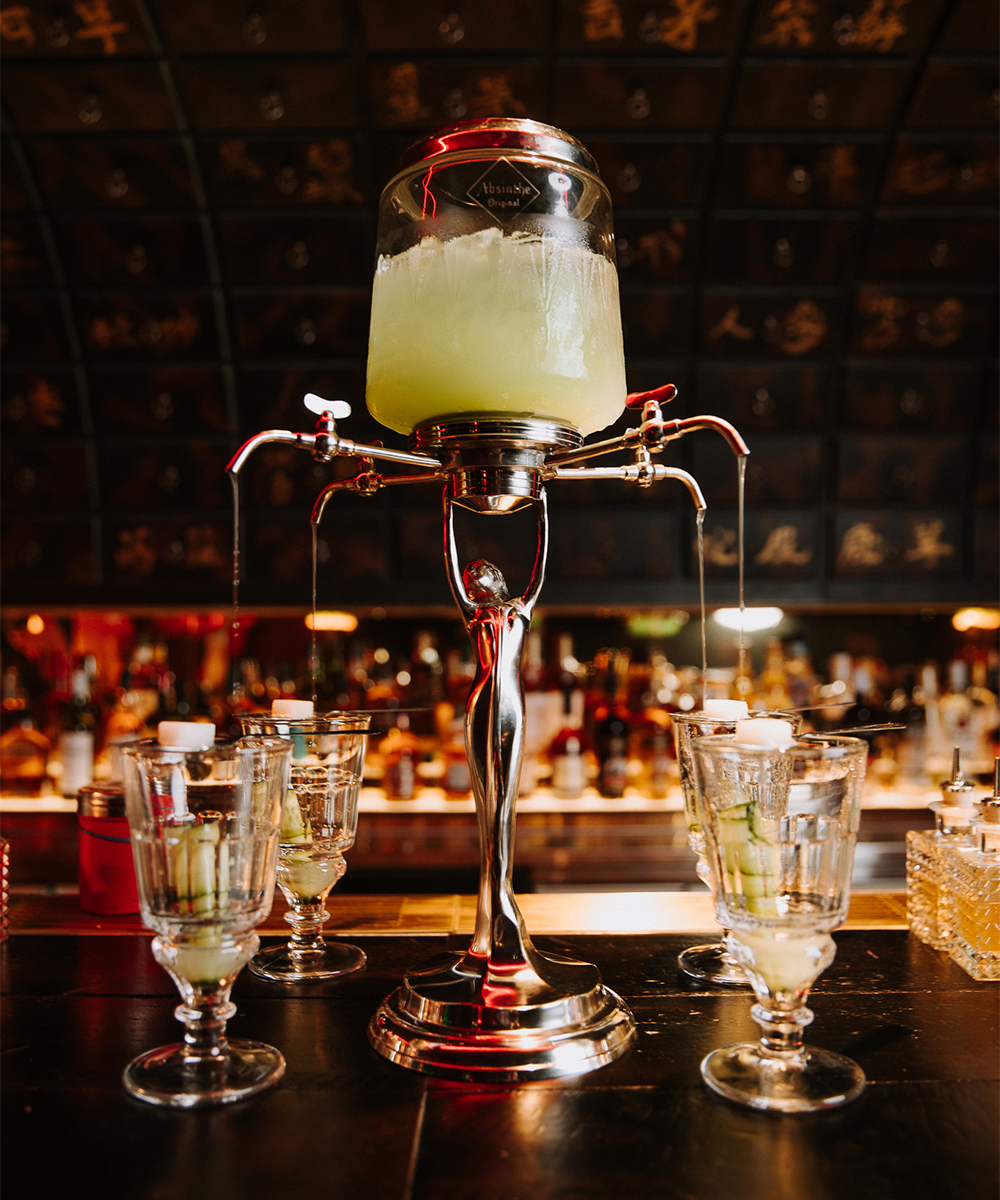 The real drawcard though, is the Lady Absinthe, a cocktail tower designed to share, filled with absinthe, citrus, syrup and cucumber. Will you see the green fairy afterwards? There's only one way to find out.
On the food front, Cindy Chows has raised the bar for late night venues. Serving up the likes of crispy lotus chips with avocado dip, karaage sliders, pork and chive wontons, fresh oysters and wasabi calamari, you'll be spoilt for choice.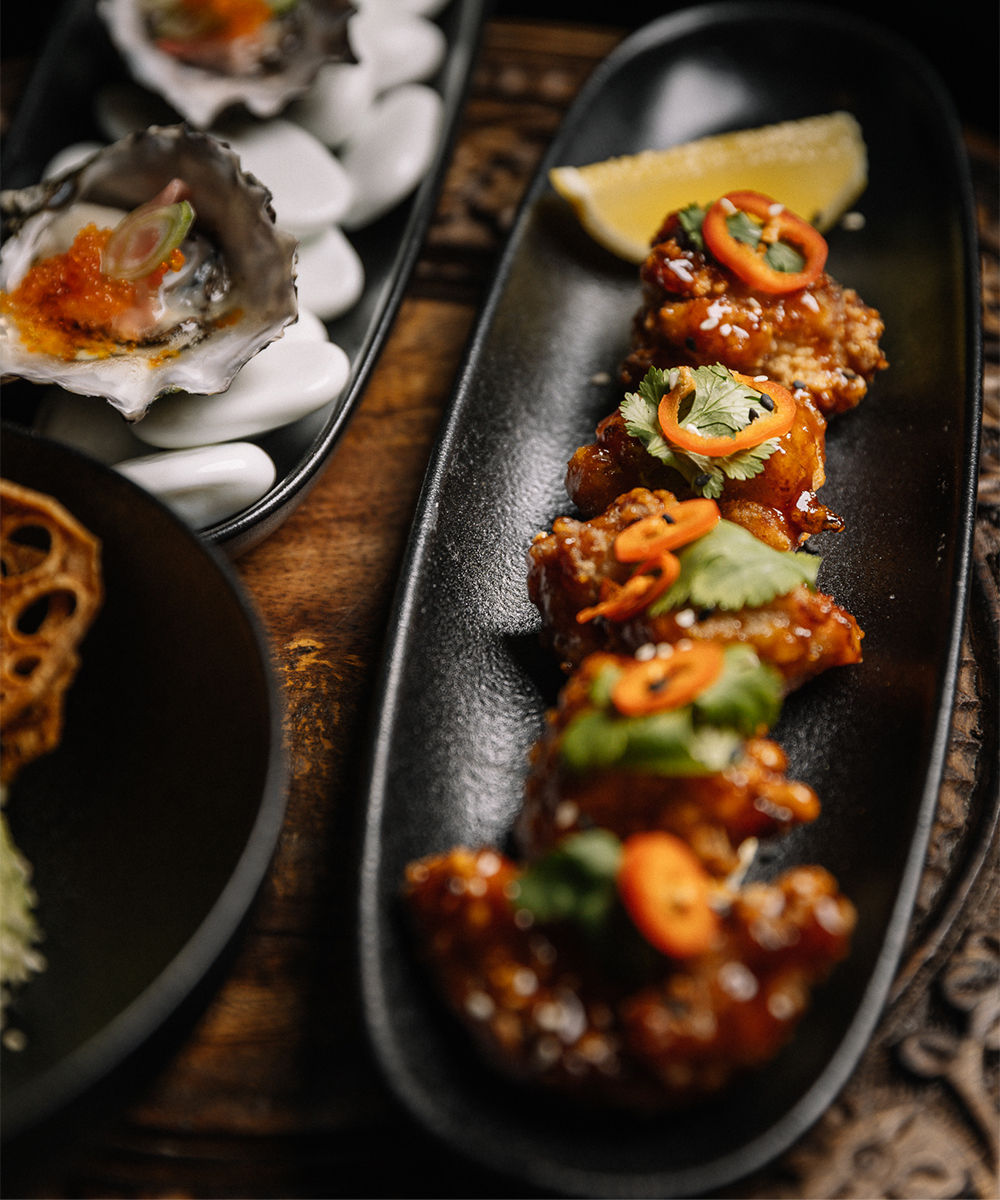 More than just a cocktail bar, the venue also doubles as a theatre where you can catch some classic live acts, including swing jazz music and cabaret. Oh, and there's two secret rooms to hunt down, with surprises waiting inside, so be sure to go searching for those.
Officially opening Wednesday 21 July, Cindy Chows will be open from Wednesdays to Sundays, and you can find out everything you need to know here.
If you're looking for a morning feed, check out Teneriffe's new bagel joint.
Image credit: Dino Renda