If you're long overdue for a visit to the day spa (this whole lockdown saga has really taken it out of us), set your sights on CBB BLVD—otherwise known as Creating Beautiful Bodies Boulevard. This inner-city sanctuary has been a mainstay of the Brisbane health and wellness scene for almost two years now, so forgive us for being a little late to the party.
Tucked away on Brookes Street in the Valley, CBB BLVD is the place to hit for a restorative skin or body treatment. Their treatment menu features absolutely everything you could need for an all-over glow—think facials, injectables, IV therapy, epi-blading, laser for hair removal and skin rejuvenation, infrared sauna sessions and eyebrow and lash artistry. They even offer dry floatation—a float tank that doesn't require you to strip and get wet—and have a gym where personal trainers will whip your booty into shape. When we say everything, we mean everything.
But there's no looking past their holy grail treatment option—cryotherapy. With proven benefits such as reducing anxiety, treating migraines, muscle healing and pain relief, cryotherapy is so much more than Futurama makes it out to be. No, you can't travel to the future (as far as we're aware), but you can experience cryogenically cooled air at temps as low as –140°C, and CBB has the only full body cryo chamber in Brisbane where you can do it.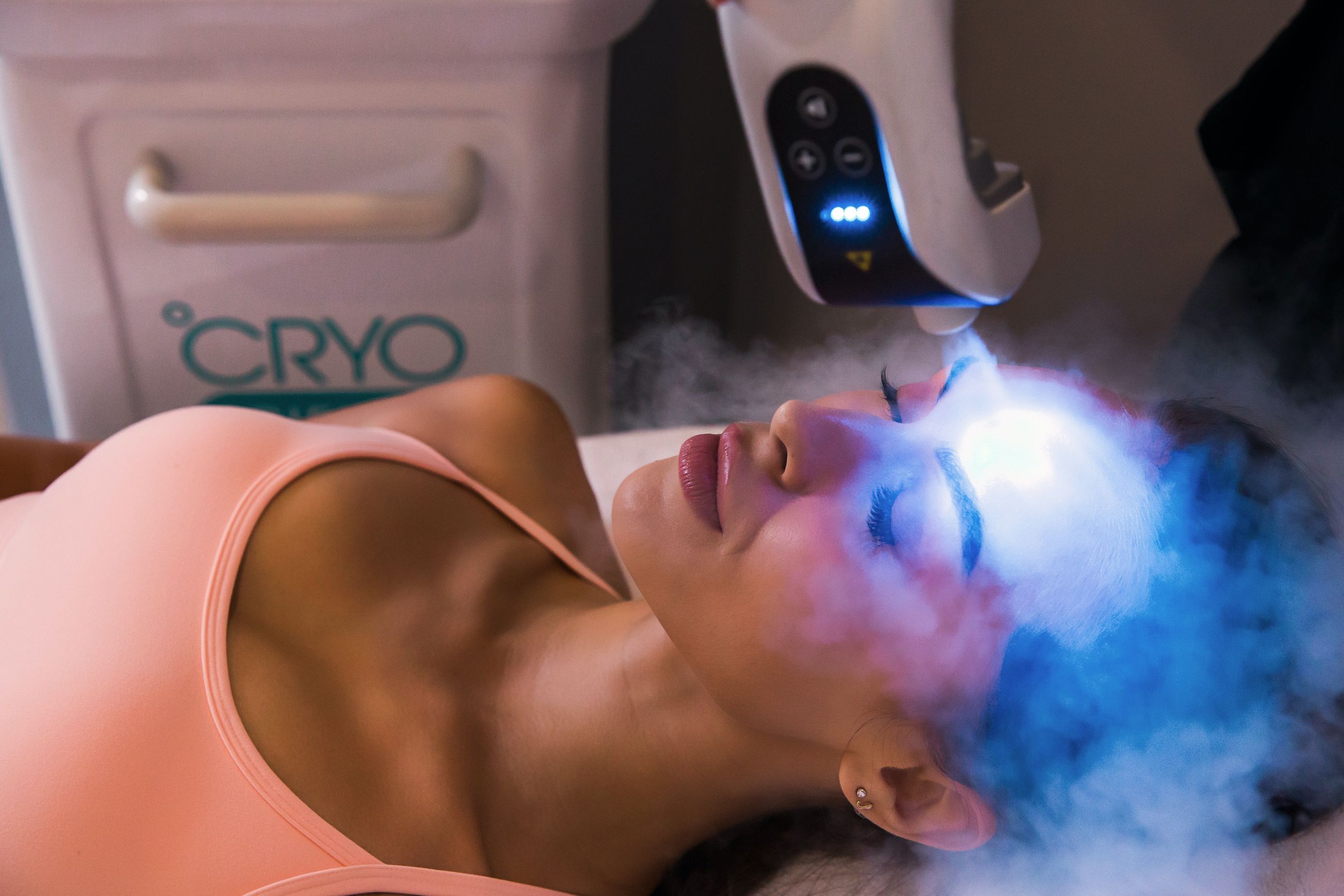 CBB BLVD's Cryo Chamber (aka a giant freezer that stand in) will send your body into survival mode, drawing blood back from skin and muscles and encouraging the body to protect your vital organs. After your 3 minutes is up, you'll step out of the chamber and be rewarded with a wave of endorphins guaranteed to leave you feeling great.
So why subject yourself to below freezing temperatures for a temporary high? We promise, there are plenty of long-lasting benefits as well. Exposing yourself to icy-cold temps can result in improved circulation, increased energy, a boosted metabolism and immediate relief from joint and muscle pain. Trust us—it's totally worth making an appointment after your next gym sesh.
If full body cryotherapy isn't your thing, no judgement here—it can take a while to embrace the cold. Try something more targeted with CBB BLVD's cryo spot treatments, designed to reduce pain and swelling in specific areas. You can even score yourself a cryo facial (cheekily dubbed a "Frotox") for that fresh-faced look without exposing your skin to harsh exfoliants.
Book yourself a spa day by heading to CBB BLVD's website, where you can check out their full treatment menu and find one that's right for you. They accept both ZipPay and Afterpay, so you can splurge on an exxy treatment without sacrificing half your pay. That's a win in our book.
Looking to tone up at home? Check out our favourite YouTube workouts here.
Image credit: Supplied