We all know the best kind of art is the kind you can interact with—not the stuff behind a red velvet rope—which is exactly what the epic art, science and technology festival that's taken over Brisbane is all about.
After its inaugural event in 2019, Curiocity was all set to return bigger and better in March 2020, before the unfolding pandemic meant the city-wide event had to be cancelled. Luckily for us, it's back for 2021, with a heap of interactive installations popping up around town, each one designed to explore the interaction between art and science. As well as basically turning Brisbane into one giant playground, it also features a series of talks hosted by writer Benjamin Law, as well as an Up Late at GOMA's Motorcycle exhibition.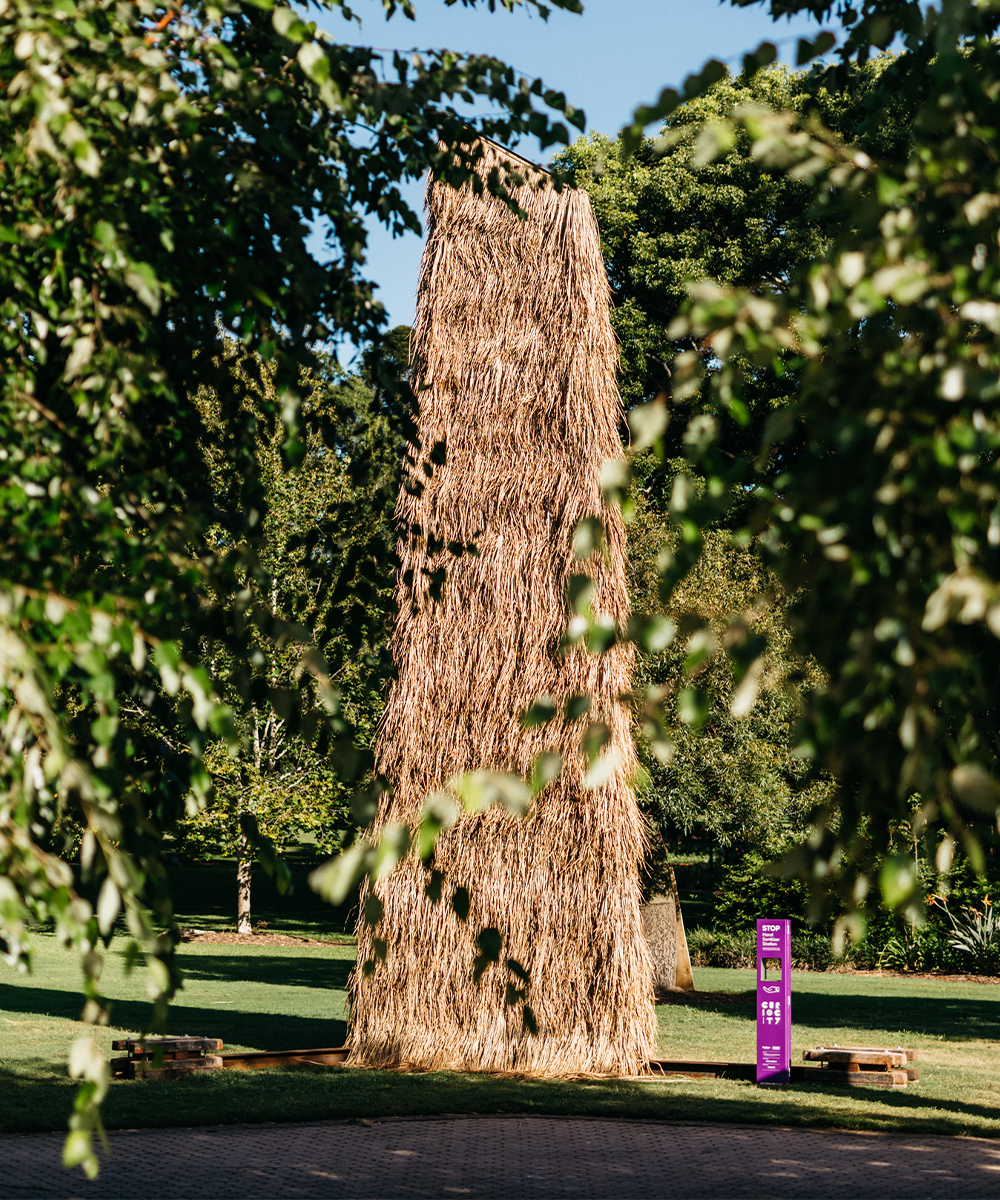 So what exactly are this years 'Curiocities'? Well you can expect to see them all over your Instagram feed this week, that's for sure, with multiple mind-blowing installations and experiences to explore. There's a huge bubble-like artwork created using reflective film, a massive 3D crocheted vortex, a hypnotising wave machine and an immersive guitar you can actually step inside. Another enormous installation will feature a lattice of recycled plastic beams, while an augmented reality experience will have you building a digital ecosystem on your smart device.
With installations throughout the City Botanic Gardens, South Bank, South Brisbane's Cultural Precinct and the CBD, it's lucky the festival will be going for 17 days, from 12 to 28 March, because you're going to need plenty of time to explore them all. Free to visit, all you'll need to do is pop on some walking shoes and find them all. Get all the details here.
The Details
What: Curiocity
When: 12–28 March, 2021
Find out more here.
In other art news, The Met is coming to Brisbane next year.
Image credit: Markus Ravik