Oh, the magic of an excellent drink. We have a particular proclivity to a cocktail or eight, but where does it all start? With the best spirits. And when those spirits are made right here on our doorstep? Even better.
Distilleries are no longer the closed off warehouses they used to be, instead they are often magical places where you can taste some award-winning drops, watch the distilling in process (and maybe even try it for yourself) and get a little tipsy while doing it.
Whether you prefer gin, rum, vodka or a fruity liqueur, here are Brisbane's best distilleries to check out.
Granddad Jacks
Albion
A Gold Coast icon who made the trip north, Granddad Jacks in Albion is a must-visit for gin-lovers—though they dabble in whiskey and liqueurs as well. Not sure what to go for? Start with a gin tasting board, with 20ml of each of the distillery's three main gins—the soft and gentle Greenhouse Gin, proper London dry Two Pencils Gin and the spicy 65 Miles Gin—paired with tonics and garnishes. It's also dog-friendly so take your four-legged friend for a drink.
Bavay Distillery
Morningside
If you're a proper connoisseur of spirits and want to delve into the ins and outs of distilling, Bavay Distillery is your one-stop shop. In 1918, August de Bavay built the original stillhouse where Bavay stands today, and the gang is still using some of those old-timey distilling methods that can only result in cream-of-the-crop drops. Although they would *technically* need to be aged for two years to be considered a rum, Bavay is brewing up Spice Trade dark rum, Pure Silver coconut rum, espresso liqueur, vodka and of course a plethora of gins, all of which you can sample at the bar.
Brisbane Distillery
West End
Concocting their goods from an unsuspecting corner in West End, gin, rum and vodka are the name of Brisbane Distillery's game, with an airy bar space where you can sip some of the coolest (and even colour-changing) cocktails known to man. Here they'll even teach you how to make your own gin infused with the botanicals of your choosing at their Gin School where you can book in whole groups—perfect for that group get-together you've been trying to plan for the last thousand years.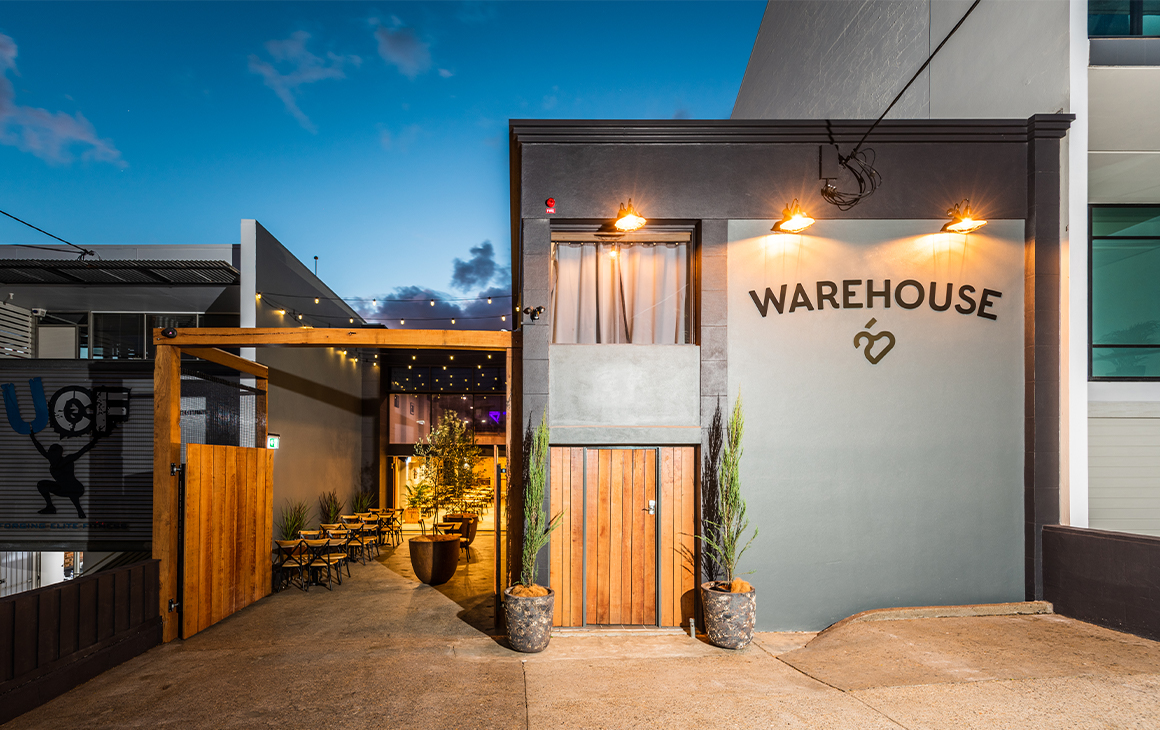 Warehouse 25
Milton
Want a break from XXXX? Hop in an uber and pull up at Warehouse 25. It's a gin and vodka distillery but with all the bells and whistles you actually want. These come in the form of a pizzeria and chill bar, underground function space and even a mezzanine d-floor. They brew up their own spirits for the bar but also for their dispensary, where bottles of the stuff fly out the door. Our recco is to park up outside in the courtyard under the lights for an afternoon session and then take home a bottle or three for the bar cart.
Eleven Bridges
South Brisbane
In the celebrity move you never saw coming, Eleven Bridges is the brainchild of Darren Lockyer and a few of his friends. Unlikely crossovers aside, you can sample over 100 artisanal gins from Australia and beyond at the South Brisbane bar, including a few they've made in-house. Their own flavours include a rhubarb number and their signature William Jolly Summer Gin (yes, after the bridge). Gin not your speed? They also have a generous Australian-only wine and beer list and a bustling kitchen dishing up bar food you know and love.
Copper And Cane
Whiteside
Copper And Cane may be small batch, but make no mistake, they are mighty. You might recognise their logo from the markets they often pop up at all over Brisbane, but you can head to their distillery at Old Petrie Town to learn about all things microbrewing, the gin-making process and the native botanicals from around Old Petrie Town they use to infuse their gins.
Fonzie Abbott
Albion
Ahhh Fonzie Abbott, the only place (possibly in the world) where you can find boutique coffee beans, spirits and beers all made in the one place. First of all, their Wishbone gin and vodka have both taken home the gold at the Australian gin awards so put those right to the top of your list to sample. Nestled in a leafy street in Albion, Fonzie also boasts a fully ready-to-rock cafe and tap room where you can taste all of their creations.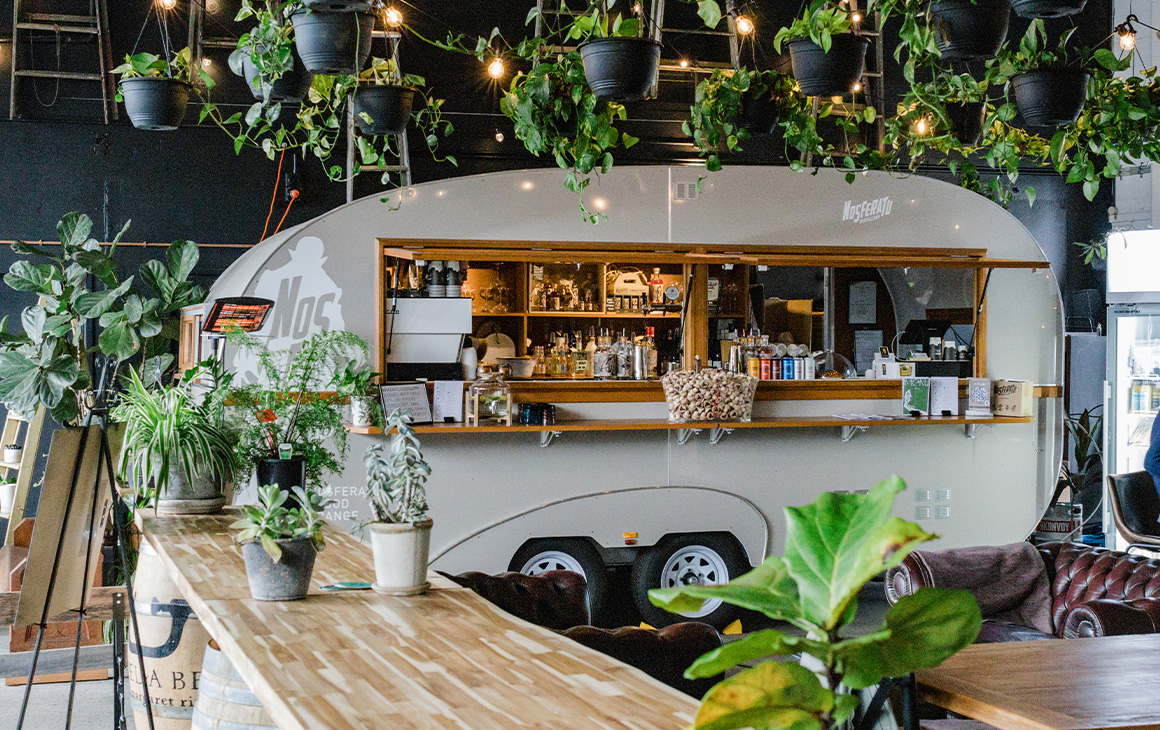 Nosferatu
Bowen Hills
What is it with Brisbane distilleries being so damn cool? Serving up coffee and snacks by day, and a range of craft gins inspired by a cult-classic movie adaptation of the novel Dracula by night, Nosferatu might just be your newest let's-waste-the-whole-day destination. Craft beer tinnies, other spirits and wines are also slung from behind the bar, which comes in the form of an ultra-retro caravan. Bonus, there are frequently visiting food trucks to curb your appetite, and the bar is totally dog friendly to boot.
Milton Rum
Albion
Having recently taken up residence inside Albion's Craft'd Grounds, Milton Rum is here to re-imagine rum from an old-soul drink to a versatile, rich, sustainable and modernist spirit. If you've yet to have the pleasure of tasting it for yourself, the best place to do that is right there in the distillery, where they host tastings every Friday night at 4pm, 5pm and 6pm. You'll learn exactly what goes in to every bottle of the award-winning rum and then taste your way through rum styles from around the world as well as their seasonal releases. Book a visit here.
Tamborine Mountain Distillery
Tamborine Mountain
No one's doing it like the Tamborine Mountain Distillery. With well over 300 international awards under their belts, there's no doubt they know what they're doing. They have everything from vodka and rums to very unique liqueurs and the best bit? You can taste them all in the tasting room and cocktail bar where you can get flights of four spirits of your choosing for a mere $8. Worth the road trip up the mountain, as long as you can find yourself a designated driver.
Beenleigh Rum
Beenleigh
Beenleigh Rum is the oldest operating distillery in Australia, where experience coupled with passion results in some of the best rum in the country. They source the finest molasses from Australia's only remaining family-owned sugar mill and then age the final product properly in oak. While they don't have a bar onsite, the distillery does in-depth tours for the rum buffs out there with tastings at the end—we'll take it.
Prefer a pint? Here's where to find Brisbane's best breweries.
Image credit: Ranyhyn Laine, Warehouse 25