Dress hire has become a staple in the world of event season wardrobes and we're here for it—sustainable fashion, the latest season's styles and a fraction of the price you'd usually dish out.
From weddings to spring racing, hens parties and winery tours—we can't think of an occasion where you'd be stuck to hire your look for the day. The best bit? You get to give it back and go for a whole new outfit the next time round. It's no wonder hire stores are popping up all over the place.
Get ready for glam season with seven of our favourite dress hire shops in Brisbane and online.
Dress Hire Boutiques In Brisbane
One Night Stand Boutique
Newstead
This insanely good dress hire shop is an Australian icon with stores across Brisbane, Perth, Melbourne, Adelaide and Sydney. One Night Stand stocks dresses from some of Australia's most successful designers as well as labels that you'd be lucky to see anywhere else. There's an impressive array of dresses and outfits available, so no matter what you're style, we're pretty sure you won't walk out empty handed.
Sizes: 4 to 16 (limited in 16)
Borrowed Designer Studio
New Farm
After starting with just one Jacquemus dress, Borrowed Designer Studio now has a wardrobe of dresses from the likes of Aje, By Johnny, Dion Lee, Sass & Bide, Zimmerman, Shona Joy, Significant Other and more, all ready to make you feel like a million dollars for your next event. If you prefer to try before you hire, they've got a gorgeous studio on leafy Moray Street in New Farm where you can twirl and sashay your way to finding the perfect outfit.
Sizes: 6 to 12 (limited range in 12)
Mint And Sage
Capalaba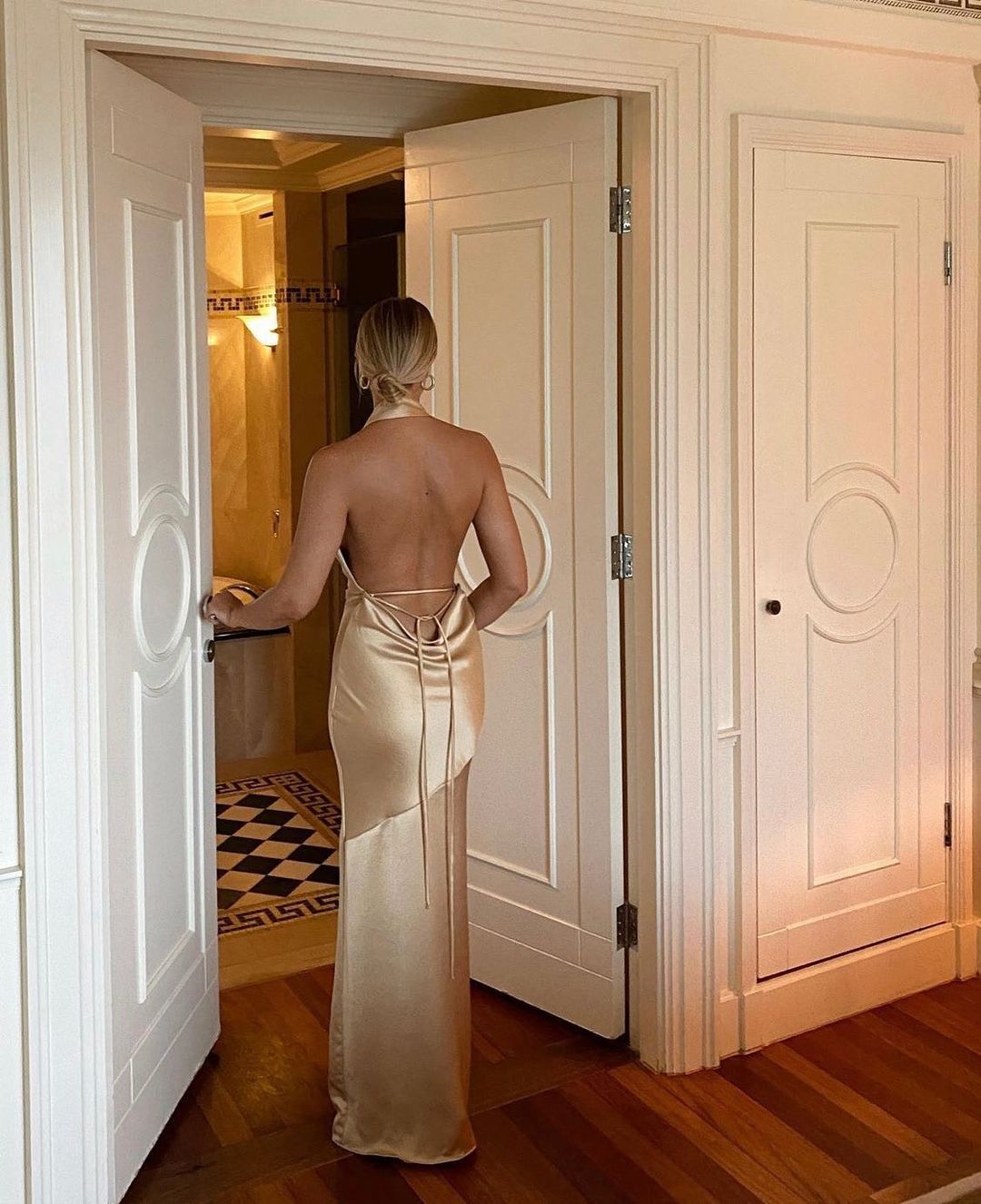 Mint And Sage's collection of designer dresses includes pages and pages of pieces from the likes of Christopher Esber, Rat & Boa, Dion Lee, By Ellen With Love and House Of CB. Whether you're going to a wedding or looking for the perfect formal outfit, these guys are bound to have your dream outfit, and if you can't get a booking at their Capalaba Studio, they also offer postal try ons.
Sizes: 4-14 (limited range in 14, with more coming in 2023)
Instagram-Based Dress Hire In Brisbane
Brisbane also has a number of well-loved Instagram-based dress hire services, which you can find via the links below:
Online Dress Hire In Brisbane
The Volte
Online
The Volte is a peer-to-peer rental platform housing some of the most iconic names in fashion. There's a ridiculously good array of clothing to choose from and you can filter by colour, length, occasion and designer to find exactly what you're looking for. Brands stocked include local and international designers from Acne, Alex Perry and Camilla and Marc to Gucci, Valentino and Balmain—just to name a few. If you're lucky enough to have a few designer dresses of your own, you can sign up for an account and let some lucky peeps across the country have access to your wardrobe.
Sizes: 4 to 20
Glam Corner
Online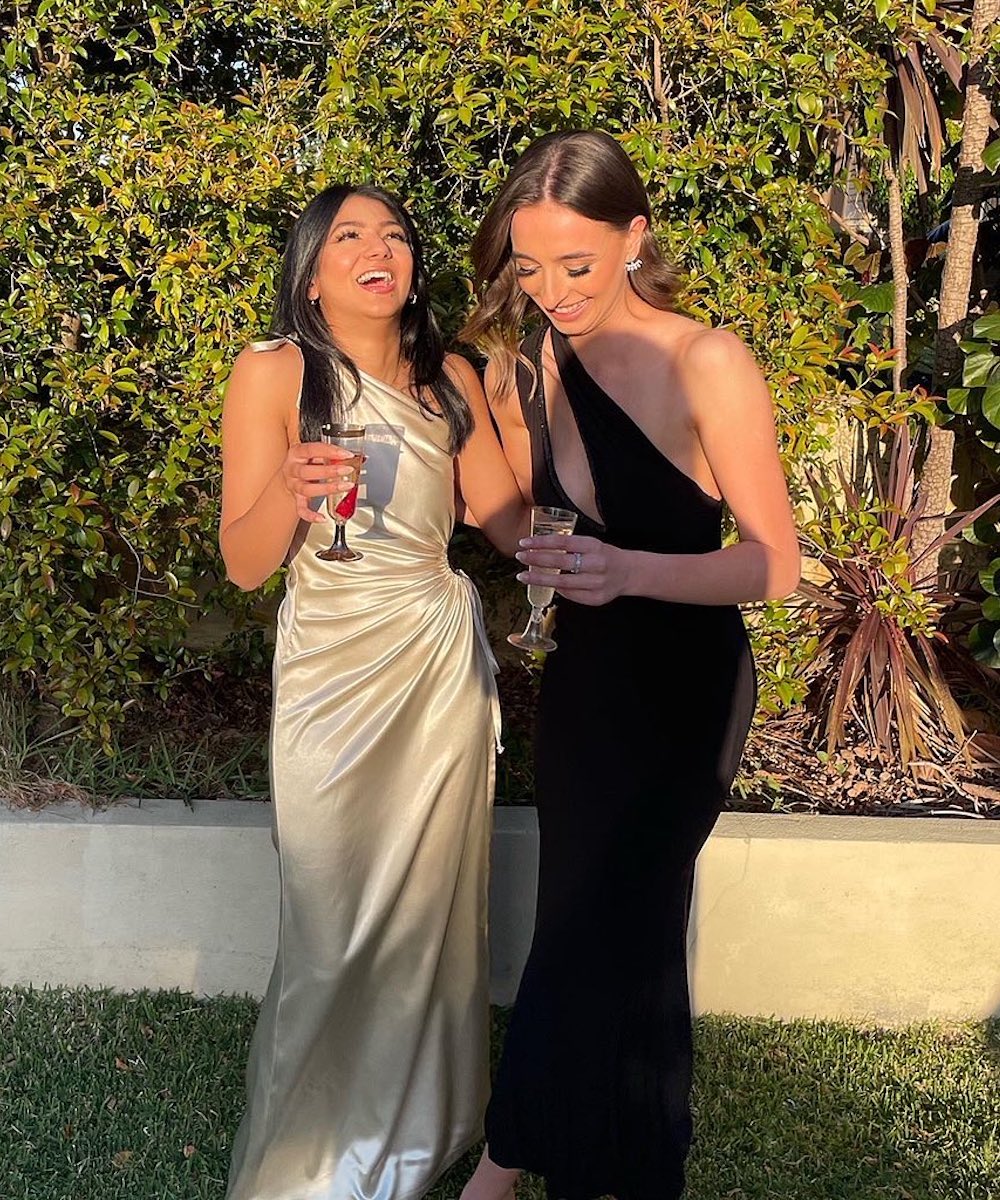 Glam Corner is the absolute royalty of rental platforms with an incredible line-up of Aussie fashion brands including Alex Perry, Zimmerman, Ellery, Sass & Bide, Dion Lee and Carla Zampatti. They've also got pieces from international icons such as Saint Laurent, Dolce & Gabanna, Versace, Helmut Lang, Marc Jacons and Christian Louboutin—plus a whole lot more. You can hire as a once-off or fulfill your fashion dreams with a membership and a rotating wardrobe. If you're going for the once-off option and aren't 100% sure on your style or size, you can grab a backup dress for an extra $15 - this is as good as getting glam gets.
Sizes: 4 to 20
Style Theory
Online
You know, there is such a thing is too much choice—and this is where Style Theory really shines. If you suffer from fashion omnivore syndrome, where you love just about everything you see on the 50+ pages you've spend hours flicking through, then a more custom collection might save you some heartache. Whether you need an elegant gown for a formal event, an outfit for an evening engagement, or a beautiful dress for a wedding to outshine the bride, this is a platform that offers a carefully edited selection of pieces, mostly featuring Australian design icons such as Zimmerman, Rachel Gilbert, Alex Perry, Christopher Esber, Carla Zampatti, Dion Lee, Sass & Bide, and more.
Sizes: 4 to 14
Designerex
Online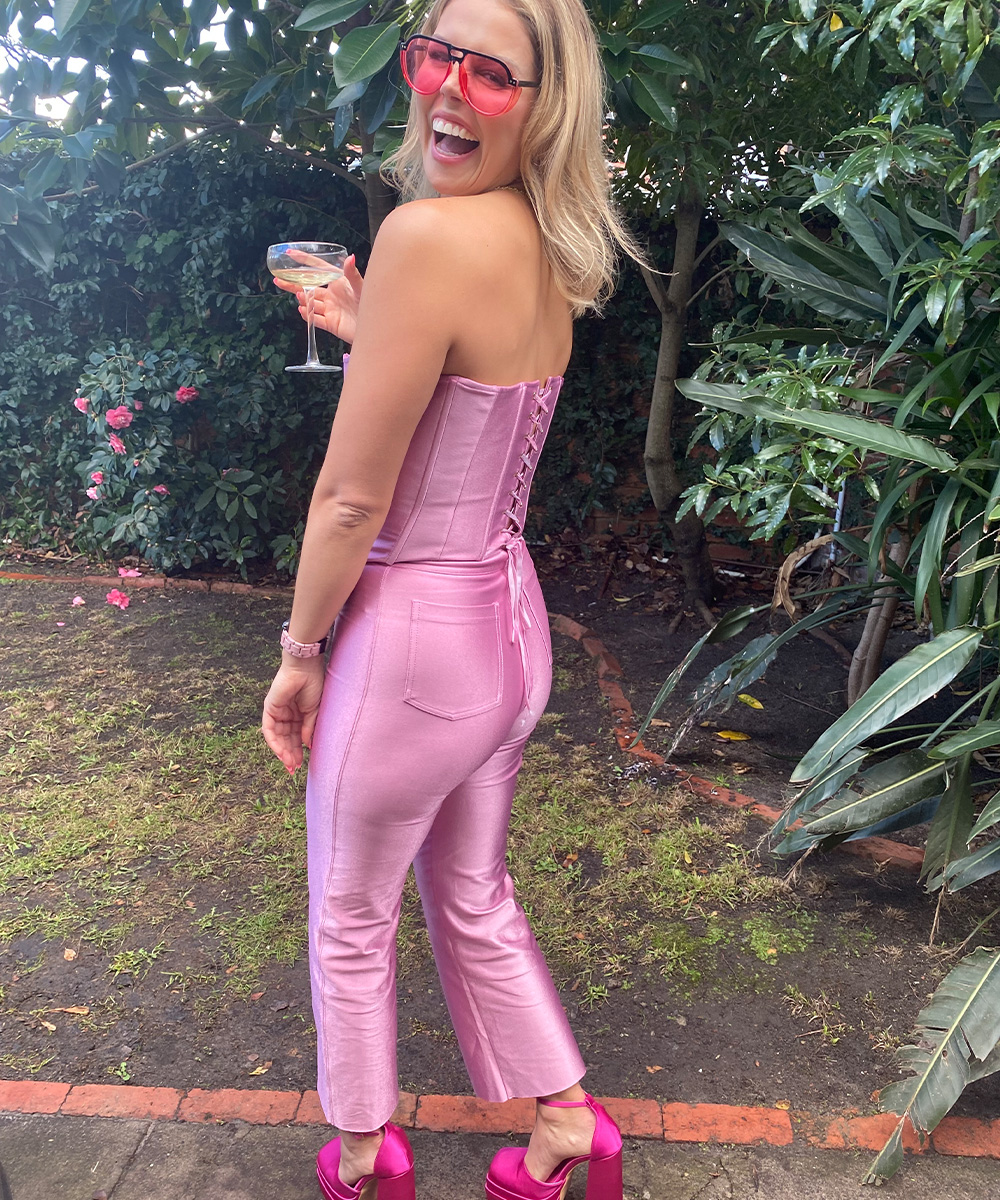 Designerex calls itself the world's first secure designer clothes renting app, by "combining the sharing economy and leading technology such as real-time ID verification, with high-end designer clothing, enabling women to tap into designer clothes". Yay! Being the largest peer-to-peer platform of them all, you'll find a mix of both instantly recognisable and hard-to-find runway pieces such as Alexander McQueen, Armani, Balenciaga, Chanel, Dior, Celine, Fendi, Givenchy, Gucci, Hermes, La Croix, Louis Vuitton, Oscar de la Renta, Prada, Ralph Lauren, Stella McCartney, YSL, Discount Universe, DSQUARED2, House of Holland, Ted Baker, Anna Sui—the list (literally) goes on and on.
Sizes: 4 to 18
Passion For Fashion
Online
Passion for Fashion is constantly expanding their closet with the newest and most-wanted styles, empowering you to save money and time and have more fun getting dressed. The hire process is seamless; simply select your outfit, pick a delivery date, get your express shipped package, flaunt your 'fit at your event and then return your rental in the prepaid sachet. No need to worry about dry cleaning or paying for shipping. There's no hidden costs, with cleaning and postage included in the price, 24/7 customer support and quality assurance.
Sizes: Mostly 6 and 8
Prefer to keep things in your closet for good? Keep it local and shop these Brisbane-based fashion labels.
Image credit: Urban List archives, , @briimeredithh via Mint And Sage, @chelseagildeaa via One Night Stand Boutique