No matter how old you get, nothing is quite the same as a crisp, ice-cold soft drink on a hot day. A bubble can of Pasito or Creaming Soda somehow manages to quench your thirst in a way that other drinks just can't get right. Now, thanks to the team at El Camino Cantina, you can get the ultimate boozy version of all of your favourite soft drinks in the form of one of their iconic margaritas.
From 1 June, the margarita masters will be serving up their "Not So Soft Drink" margarita range, with a brand-new take on their famous tequila creations that we just can't get enough of. Their gigantic frozen margarita menu will have seven new limited edition margs all inspired by everyone's favourite Aussie soft drinks. The likes of Pub Squash, Sunkist, Mountain Dew, Ginger Beer, Coca Cola, Creaming Soda and Pasito (definitely our pick) will all be making a frozen, tequila-filled appearance, so you know we'll be going back to try them all.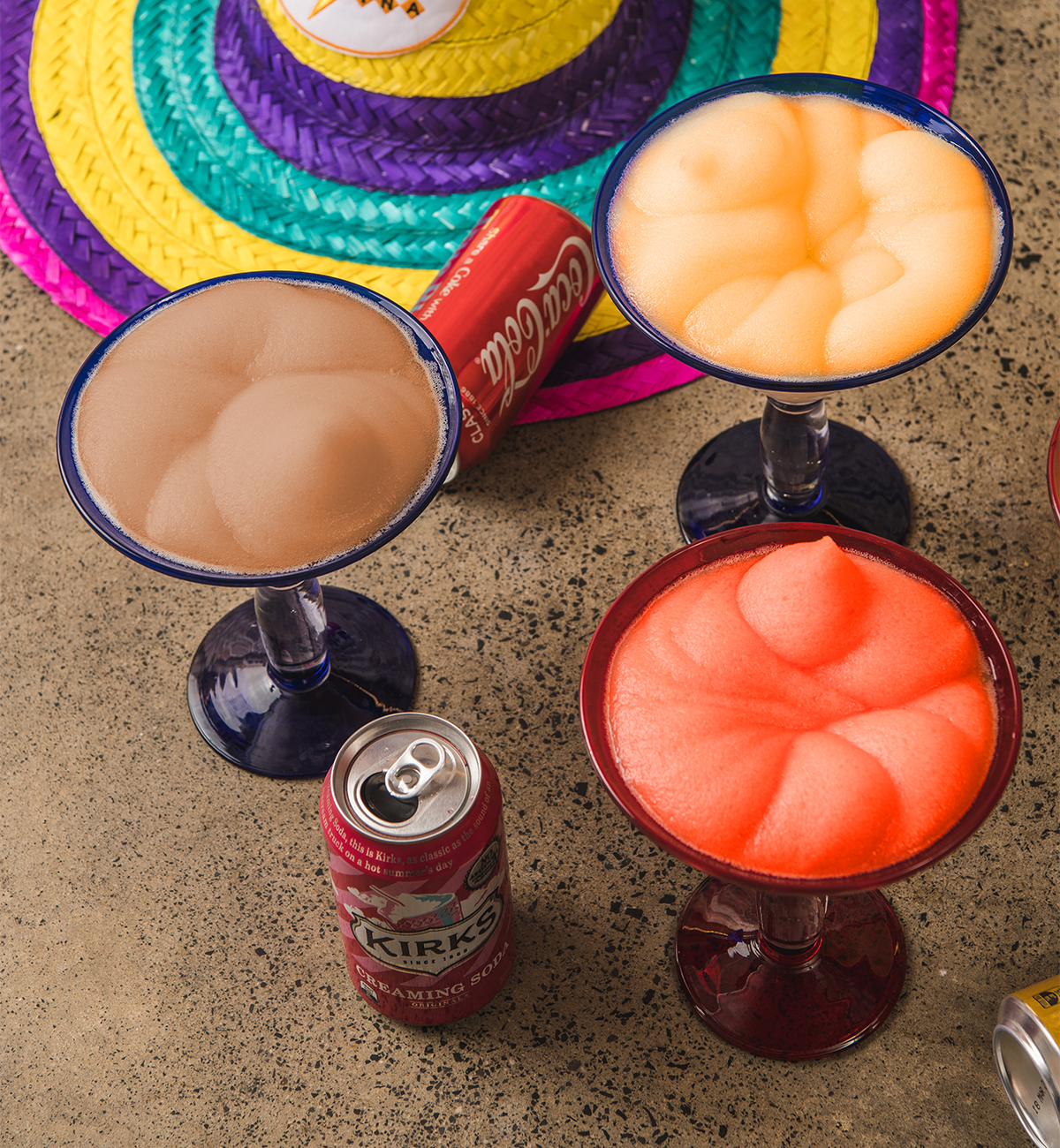 If you can't pick just one (we know it's hard) you can narrow it down to your four most-loved flavours and get a tasting paddle to try them all. Heading there with friends? You can also nab a two-litre jug to share—just be careful not to get a brain freeze.
Available until 1 August, the entire "Not So Soft Drink" series will be available at El Camino Cantina South Bank in Brisbane and The Rocks in Sydney but if one of their other margarita locations is closer, you'll be able to get their top four hits, the Frozen ColaRita, PasitoRita, Creaming SodaRita and Margarita Mountain for the next two months, so you know where you'll find us come Friday afternoon.
If you need more excuses to head in, check out their $2 taco nights and 10 cent wings here.
Image credit: Supplied