If you've ever wanted to go on holidays just to sleep, we've found the dreamy (literally) Brisbane staycation for. Emporium Hotel, one of the most luxe hotels in town, has teamed up with the sleep experts at The Goodnight Co to create a sleep retreat which will have you spending a night in sweet slumber—and being pampered to the max, of course.
So what does a sleep retreat look like you ask? Well, first you'll check in to one of Emporium Hotels plush River City King Suites (you get valet parking too), with spectacular river views from your floor-to-ceiling windows, a huge king size bed and best of all, a glorious spa bath to soak in before you hit the sack.
Next up, you'll head along to a sleep workshop with The Goodnight Co's founder, Shea Morrison. Morrison is pretty much an expert on all things sleep, and has the low down on how to get a better night's sleep. She'll talk you through everything from getting more sunlight (it seems counterproductive, but it's true), using meditation and breathing techniques and even what kinds of foods to eat to sleep easier. You'll even get a goodie bag full of The Goodnight Co's signature products to keep, including an essential oil roll on trio and a silk sleep mask, to help perfect your sleep routine at home.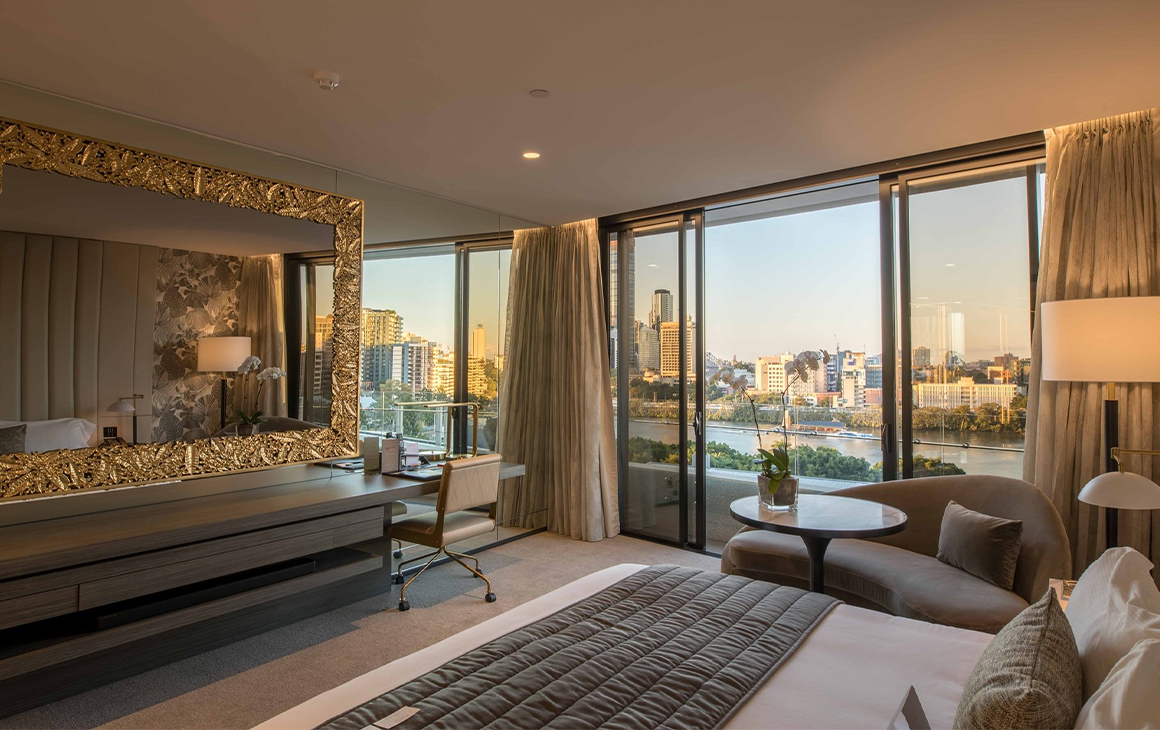 At some point during your stay, you'll also be treated to a relaxing 60-minute massage at Emporium Hotel's onsite spa, plus, you get a delicious breakfast the next morning at The Terrace, complete with a health juice created by The Goodnight Co. All that, plus you can make full use of the stunning rooftop infinity pool, lined with comfy daybeds. Doesn't it all just sound like absolute bliss?
If you agree, you can book in for one of the next sleep retreat dates on Sunday 13 June or 19 September, with both single and double rates available (you know you want that king size bed to yourself though, let's be real).
Those dates won't work for you? Not a worry, Emporium Hotel has an option you can book for anytime—their new Wellness Package. Score a night in that River City King Suite with valet parking, a 60-minute massage, breakfast and all The Goodnight Co goodies, plus a half-day poolside cabana hire, all for $599 for one person or $784 for two. Lock. Us. In.
You can scope out all of Emporium Hotel's current offers right here.
Image credit: Emporium Hotel