Yes, you read that right. Making all our G&T dreams come true, a double decker gin bus just landed in Brisbane, stocked to the rafters with gin, tonic and everything else needed to whip up delicious gin-based cocktails.
The bus, appropriately named The True Spirit, comes to us from the legends at Brisbane Distillery, creators of the gin school, distillery and bar in West End you know and love (read up on that here). The vintage double decker has been a long time coming, but its makeover is finally complete. With a bar and tasting room on the bottom level and cosy leather booths up the top under a pop-top roof, it's the ultimate moveable bar, and bound to cause a stir wherever it pulls up.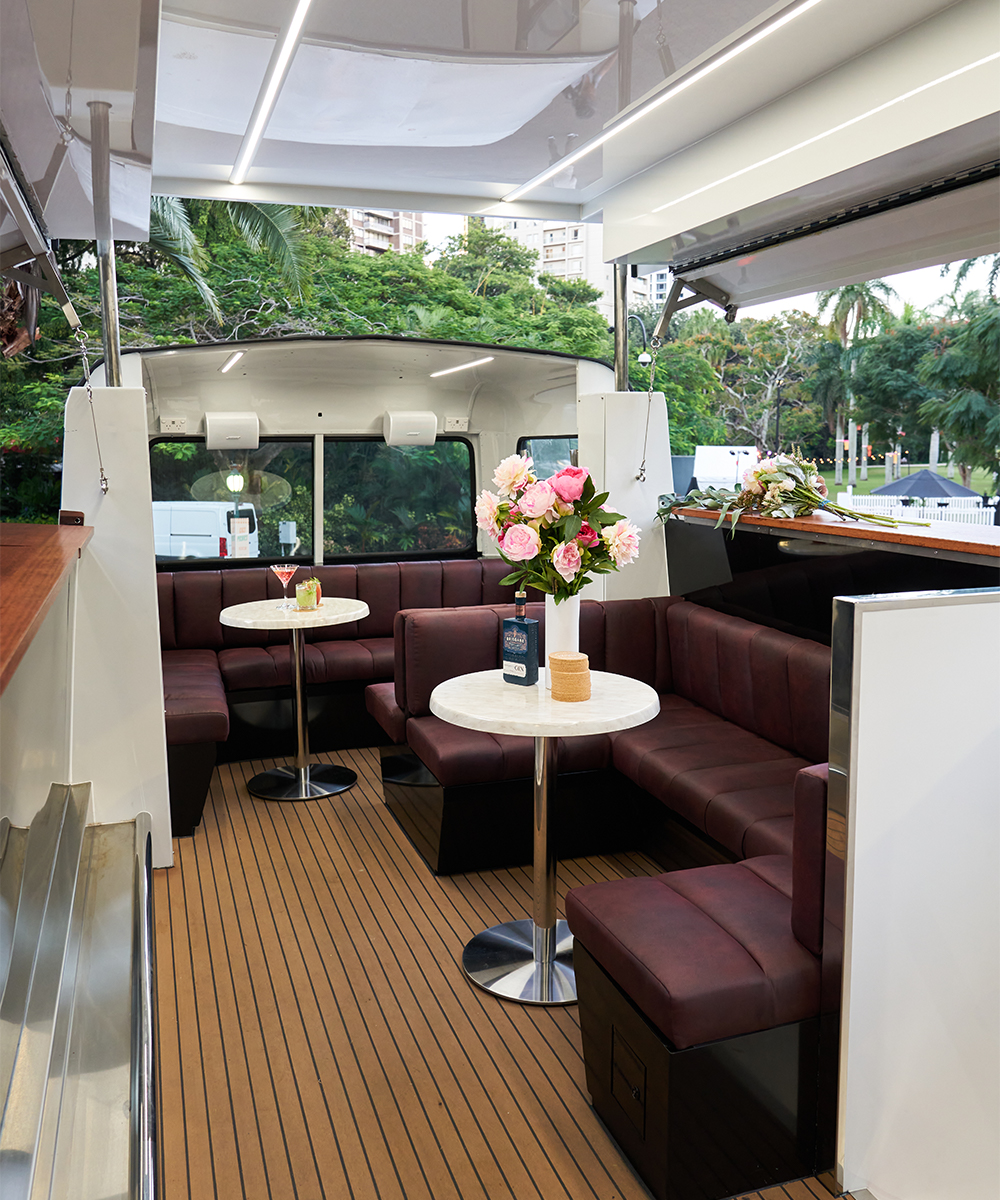 Now for those dreaming of roaming the streets in the double decker bus, drink in hand, reign yourself in—the bar is only open when the bus is in park. But now that Brisbane Distillery have themselves a license to gin, The True Spirit can be parked everywhere from markets and events to private parties, and you're about to see it at all of the above.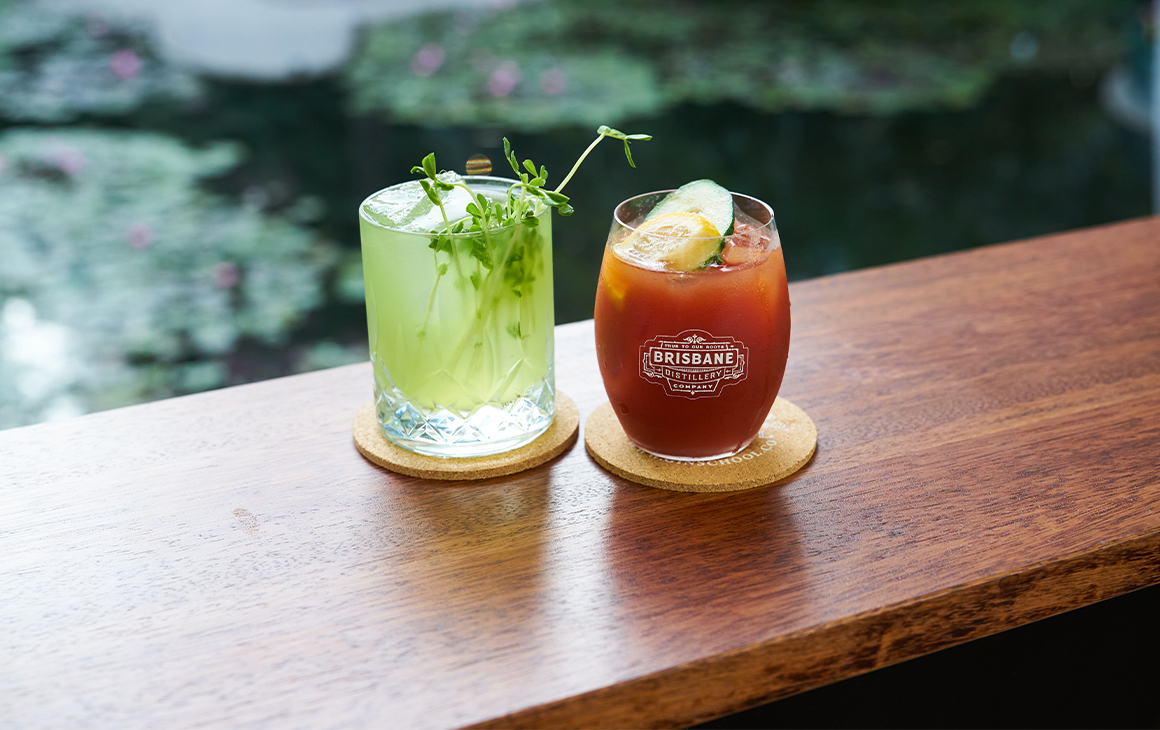 Currently popping up at the Riverside Markets in the City Botanic Gardens every Sunday, you can book a booth upstairs for half an hour to sip your way through a cocktail flight of three cocktails for $24.99—excuse us while we book ourselves in. Just stopping by? Downstairs you'll be able to sample a complimentary tasting of Brisbane Distillery's Game of Eucalyptus Gin, Queensland Dry Gin as well as our Brown Snake Rhum, and pick yourself up a full size bottle if you find a favourite.
Looking for somewhere more permanent to drink? Check out Brisbane's newest rooftop bar here.
Image credit: Supplied