There's no real cure for a killer hangover, but a solid brunch certainly helps, and Brisbane-based pop-rock singer/songwriter Hope D is all too familiar (she even has a track called "Happy Hangover").
With her Hate Goodbyes tour hitting Australia in April and May (which is sure to see a few big nights) we asked Hope D for her go-to spots for brunch in Brisbane when she's nursing a hangover.
Pancake Manor
Brisbane City
This place is open 24 hours, so the trick is to go right after the night out so you beat the hangover (except you have to compensate with alien belly the next morning).
Our pick from Pancake Manor: Bananarama pancakes with grilled banana, butterscotch sauce, cream and vanilla ice cream.
Vulture St Espresso
West End
Anything from here is literally so good, and the lunch menu starts at 11:30 which is when you'd be waking up anyway.
Our pick from Vulture St Espresso: potato hash Benedict.
My Mistress Café
Clayfield
I always go with the ham, cheese and tomato croissant from here, and the eggs Benny tends to soak up last night's bad decisions pretty well. Bloody love the place.
Our pick from My Mistress Cafe: Southern fried chicken on waffles with smashed avocado, Russian dressing and maple syrup.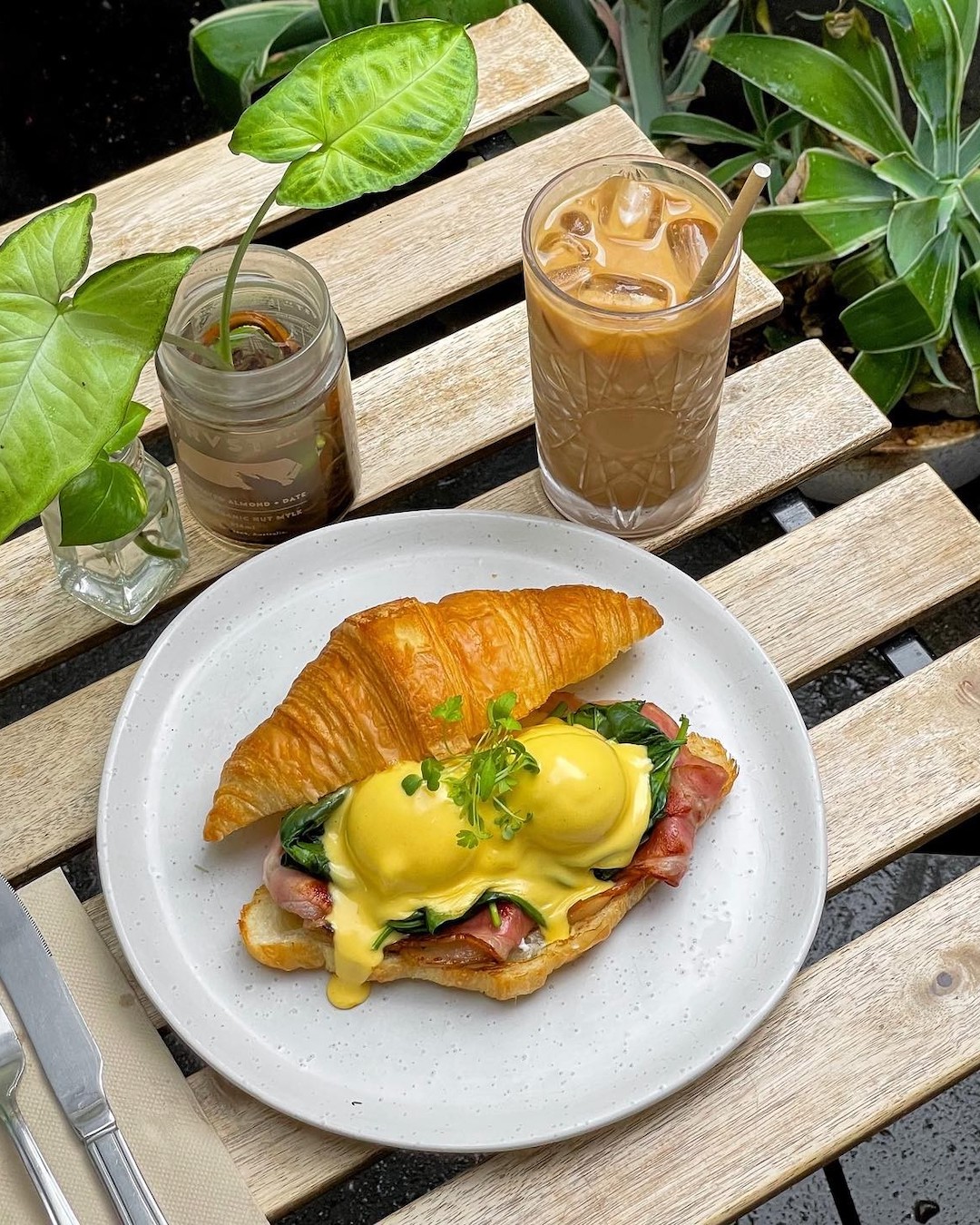 Village Bakes
New Farm
It's not really a brunch spot but the sandwiches here are something different and I will always get one if I go past, hungover or hungover-er.
Our pick from Village Bakes: old-school sausage roll.
Café O Mai
Annerley
They have pho for breakfast, that is all I have to say.
Our pick from Cafe O Mai: bacon and egg banh mi.
Want more local recommendations? Check out where to find Brisbane's best sausage rolls, according to Urban List readers, here.
Image credit: Casey Garnsey, My Mistress Cafe