What happens when Indonesian cuisine gets a Western makeover? A smorgasbord of delicious flavours is what happens. Sydney favourite Kusuka Corner has made the move up to the Sunshine State, taking up prime position in Sunnybank's Market Square, and we couldn't be happier about it. With the owners moving to Brisbane to be closer to family, they made the decision to bring Kusuka with them, meaning we finally get to sample the Indo-meets-Western food that Sydney went crazy for.
Just FYI, their food is damn good. Think Mi Goreng noodles topped with wagyu beef, butter herbed corn, cheese, garlic chives and veg; nasi goreng served with fried chicken drumettes or a panko crumbed chicken schnitzel alongside a sunny side up egg; meatball soup; and thick, flavoursome congee made using a family recipe.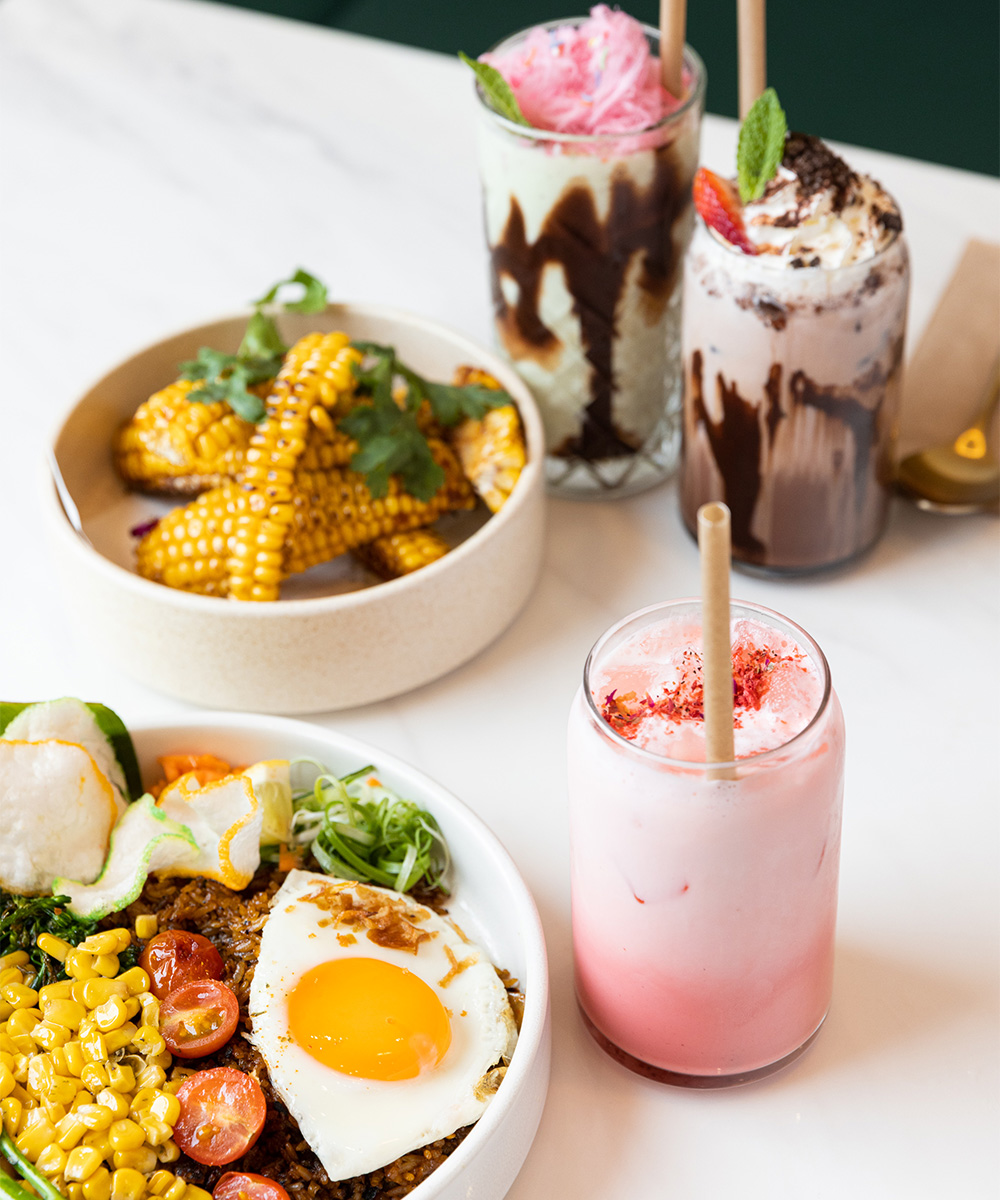 Kuskua is just as famed for their drinks as they are for their feeds, so don't think you'll be sticking to water here. Their signature sip is a non-caffeinated pink latte, with flavour notes of watermelon and berries, which you can get hot or cold, but there's also delights like the Blackforest chocolate drink topped with cream, Biscoff lattes and mocktails like the Genesis, which has a slightly sweet and slightly sour flavour—shake it up and it changes colour, as mesmerising as a galaxy in a jar.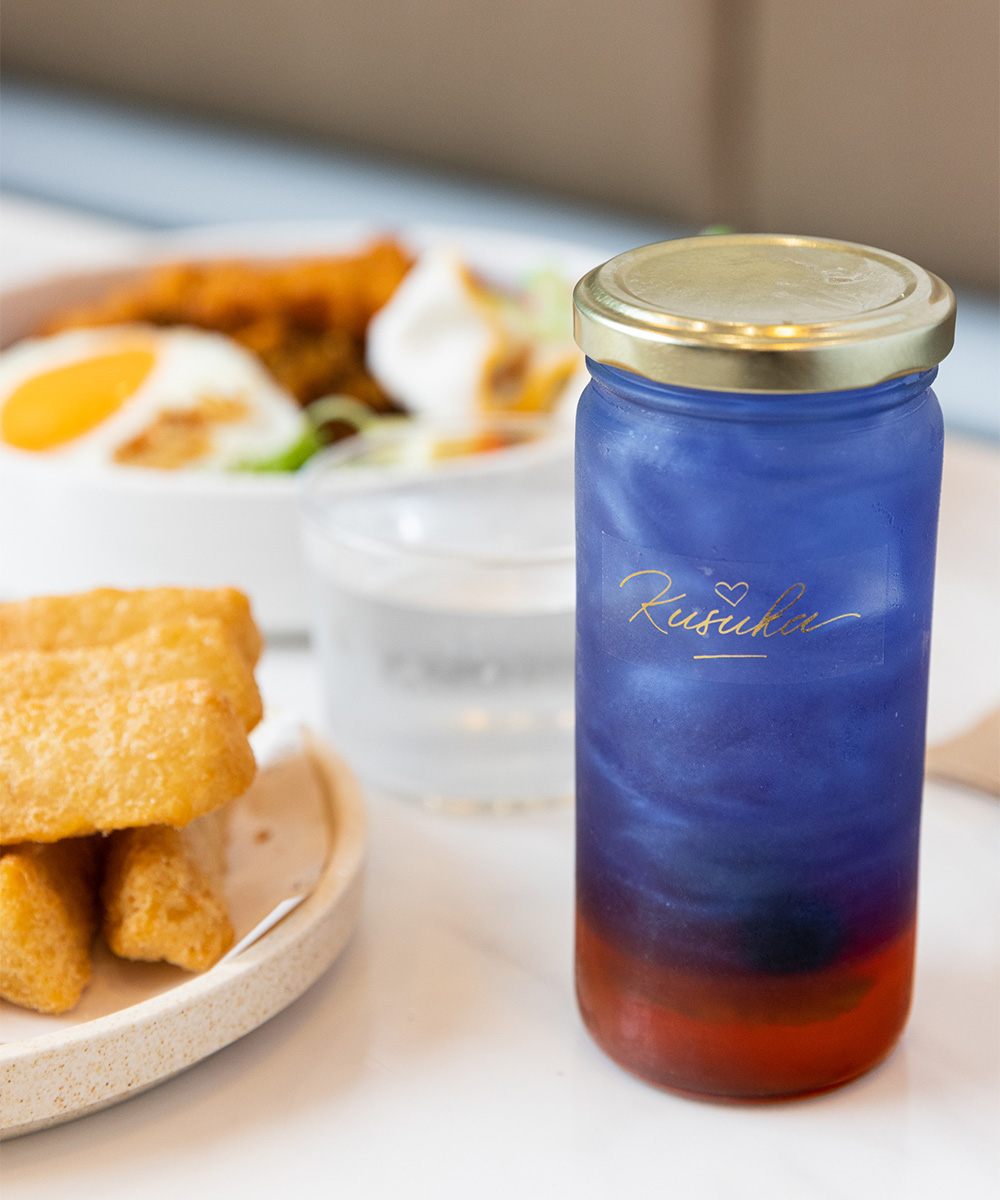 And then there's the desserts. Whether you save them for after your savoury choices or you opt for a sweet breakfast, you'll want to make sure you have room for the likes of their kopi susu (coffee milk) pancakes with peanut butter, vanilla ice cream and palm sugar syrup, or cinnamon dusted churro sticks with caramel, ice cream and berries.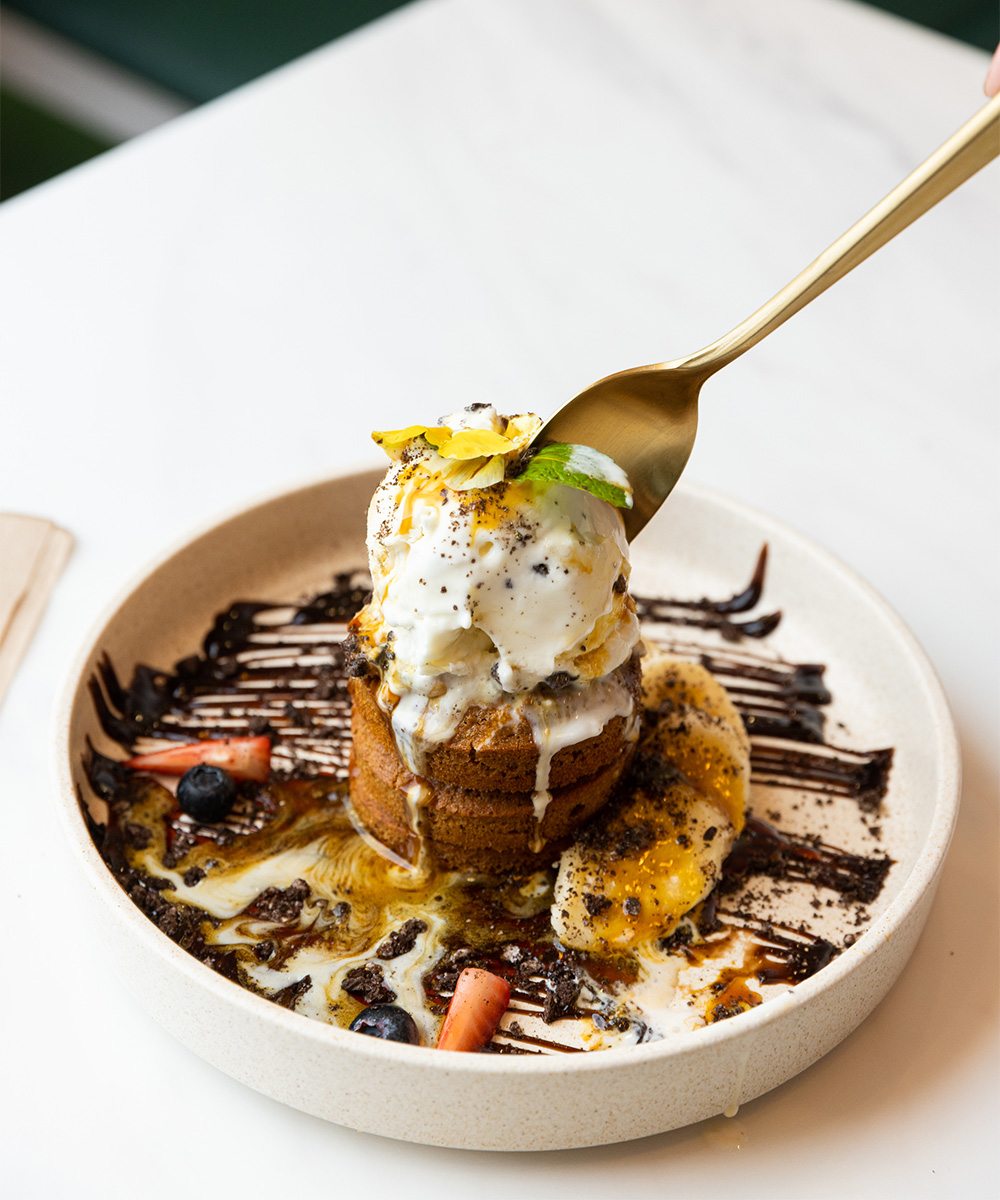 All of this is served up in a gorgeous, dream home-inspired space, with tan and dark green banquette seating, wicker chairs, neon lights and gold accents. You'll be 'gramming away before you've even ordered your meal, that's how pretty this spot is. Worth the drive to Sunnybank? We sure think so—find out everything you need to know here.
Meanwhile, have you checked out this new date night spot in Sunnybank yet?
Image credit: NIRA Creative