Just when you thought you'd tasted it all—floral gin, milkshake beer, Golden Gaytime espresso martinis—the peeps at Wildflower Gin go and make a Lamington-inspired vodka.
Yep, you read that right: you can now enjoy your favourite cake on the rocks or in a cocktail and we're not mad about it.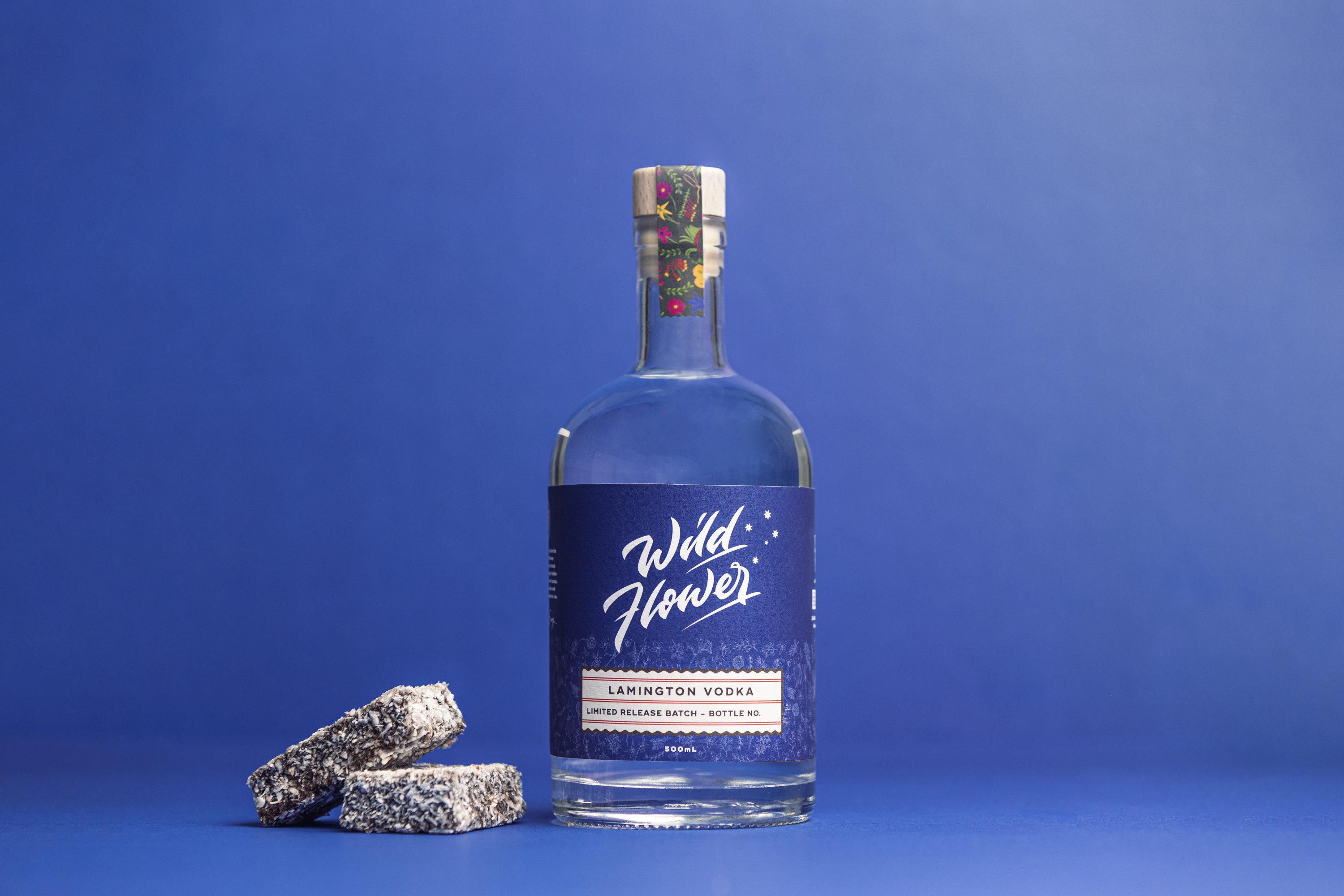 The Lamington-inspired product has been expertly crafted by blending the classic flavours of strawberry, cocoa and coconut, resulting in the ultimate novelty cocktail suitable for any occasion.
Wildflower Gin Founder James Greig said he wanted to produce something that hasn't been seen before, using unique ingredients and a variety of local botanicals.
"Wildflower Lamington Vodka features three main ingredients," Greig says. "Distilled strawberries, cocoa and coconut, creating a deliciously smooth drink that is perfect by itself, with soda water or even mixed into your very own Aussie cocktail." Sign us the hell up.
Wildflower Lamington Vodka will be available from Jan 22nd in a highly exclusive release with only 200 bottles available to purchase online or at Wildflower's Gold Coast Distillery, so get in on the action quick.
The Details
What: Lamington Vodka
When: For a limited time from 22 January 2021
Where: Online or in-person pick-up at Wildflower's Burleigh distillery, 2/486 Scottsdale Dr, Varsity Lakes
For more information, click here.
Image credit: Pexels, Wildflower Gin