If you've now got absolutely no idea what you're having for dinner tonight (same), there's a cheesy drive-through popping up in the Valley that's got you covered. City Winery, lockdown saviours that they are, have brought back their mac 'n' cheese and wine drive-through for lockdown, because they're way more organised than we are with our empty fridges.
This is no ordinary mac 'n' cheese either—we're talking boujee macaroni laden with super luxe artisan cheeses and/or topped with truffles. There's a good old fashioned three cheese number and a smoked ocean trout mac, as well as a Italian pork, fennel and tomato mac 'n' cheese. Dubbed Mac In The Box, the pop-up will of course also give you the opportunity to pick up a bottle of City Winery's Gerler wine at 20% off, or even a mulled wine kit—the perfect accompaniment to your meal.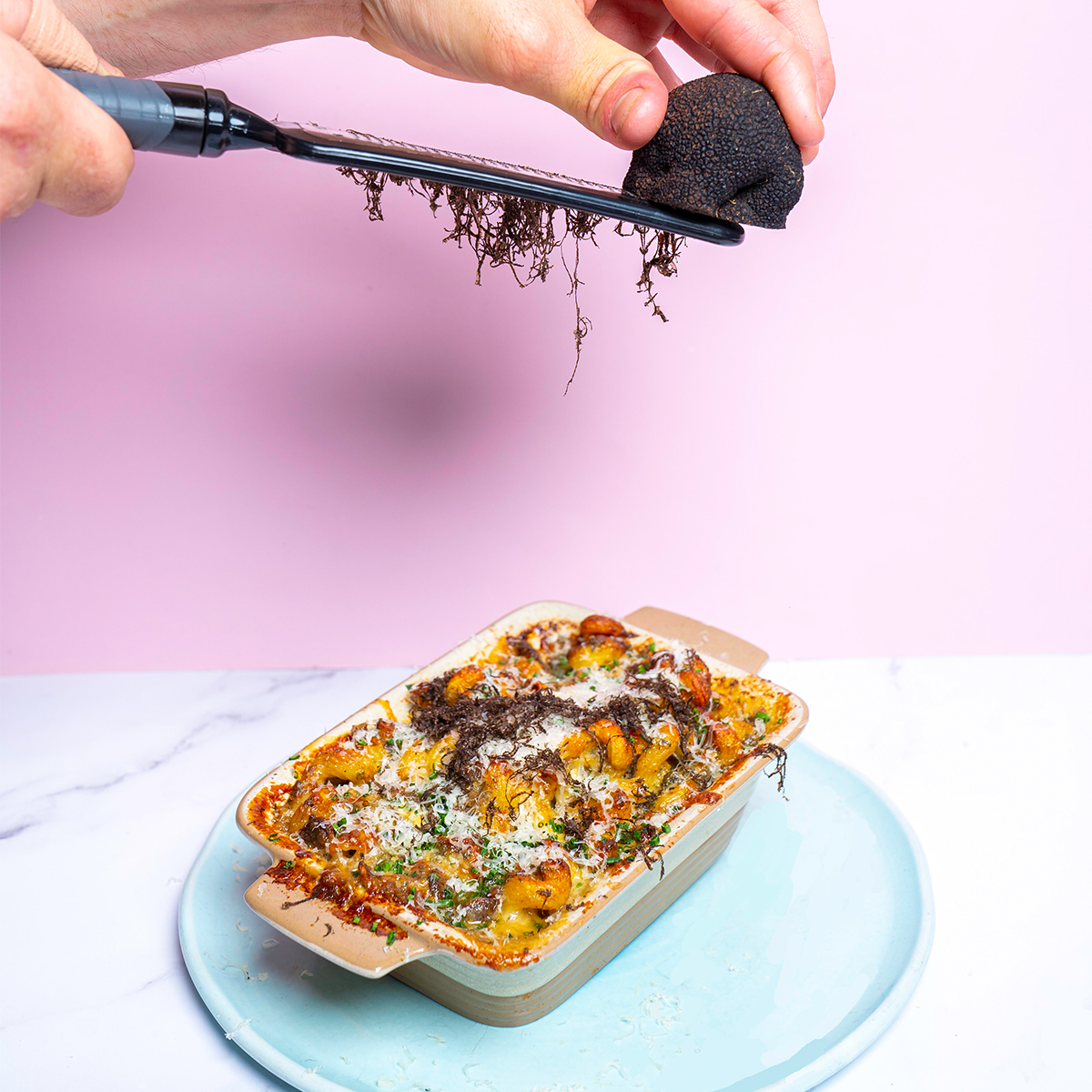 Picking up your comfort food dinner couldn't be easier—just pre-order online via the Mac In The Box website (yes, you will need to pre-order) and pick your preferred pick up time after 4pm today. Then, jump in the car and head on over to City Winery at 11 Wandoo Street in Fortitude Valley when it's time to grab your feed. The dishes start at just $13 a pop, so you're sorted even if you're on a tight budget.
The crew at City Winery are practiced hands at this, so you can trust that they won't be dishing up last-minute, thrown together pastas like the one you attempted last weekend. After having their entire weekend thrown into disarray, and thousands of dollars lost in event cancellations, they're just looking to keep the books in the black—so go on and order yourself some mac 'n' cheese to help them out.
Mac In The Box is open nightly from 4.30pm for the duration of lockdown. You can pre-order your feed here.
Image credit: Supplied