Picture this: It's 3pm in the afternoon and your blood sugar levels are getting dangerously low— you NEED a sweet hit. Well here to save you from certain 3.30-itis is Mr Treat, a new cookie dispensary that's conveniently opened just for these types of emergencies.
Mr Treat might just be your ticket to the best cookies in Brisbane (seriously though). Tucked away in the heart of Fortitude Valley on Brunswick Street, this cute blue pastel hole-in-the-wall spot is baking up some of the craziest cookies we've ever seen.
Coming to us from the masterminds behind Oh My Waffle down on the Gold Coast—sister Courtney Havill and Jessica Hannagan—Mr Treat has swapped waffles for massive loaded cookies and soft-serve ice cream, deciding to teach Brisbane a thing or two about good cookies. After spending months perfecting their incredible treats, which are something to behold, Mr Treat may just have perfected the cookie formula with their chunky, crisp on the outside, gooey on the inside cookies.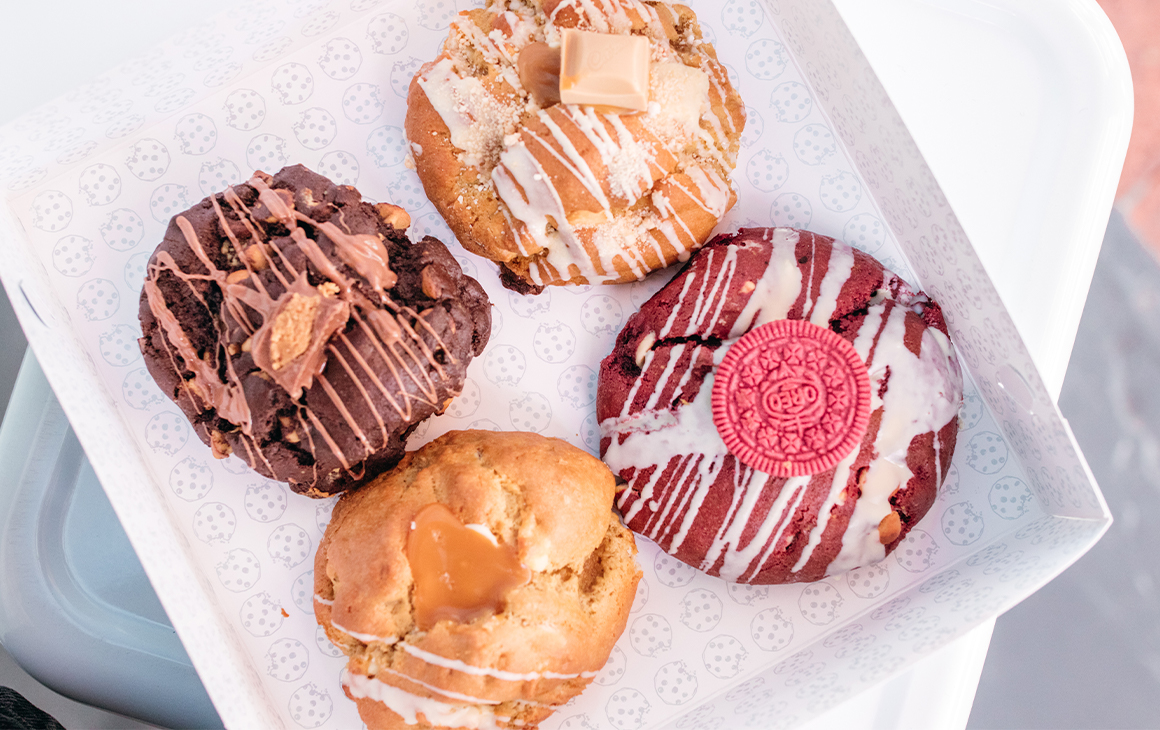 You'll find far more creative combos (and names) than your nanna's run of the mill choc chip cookies here. If caramel is your thing, the 'My Caramel Romance' will not disappoint—just make sure you look out for the decadent caramel centre, because it drips. There's also an uber indulgent red velvet number, a cookies and cream creation and s'mores, Caramilk and Biscoff flavours, just to name a few. For the ultimate pick me up you can load up your cookie with soft-serve, and even inject your cookie with a syringe full of Nutella, Biscoff or salted caramel. We're salivating just thinking about it.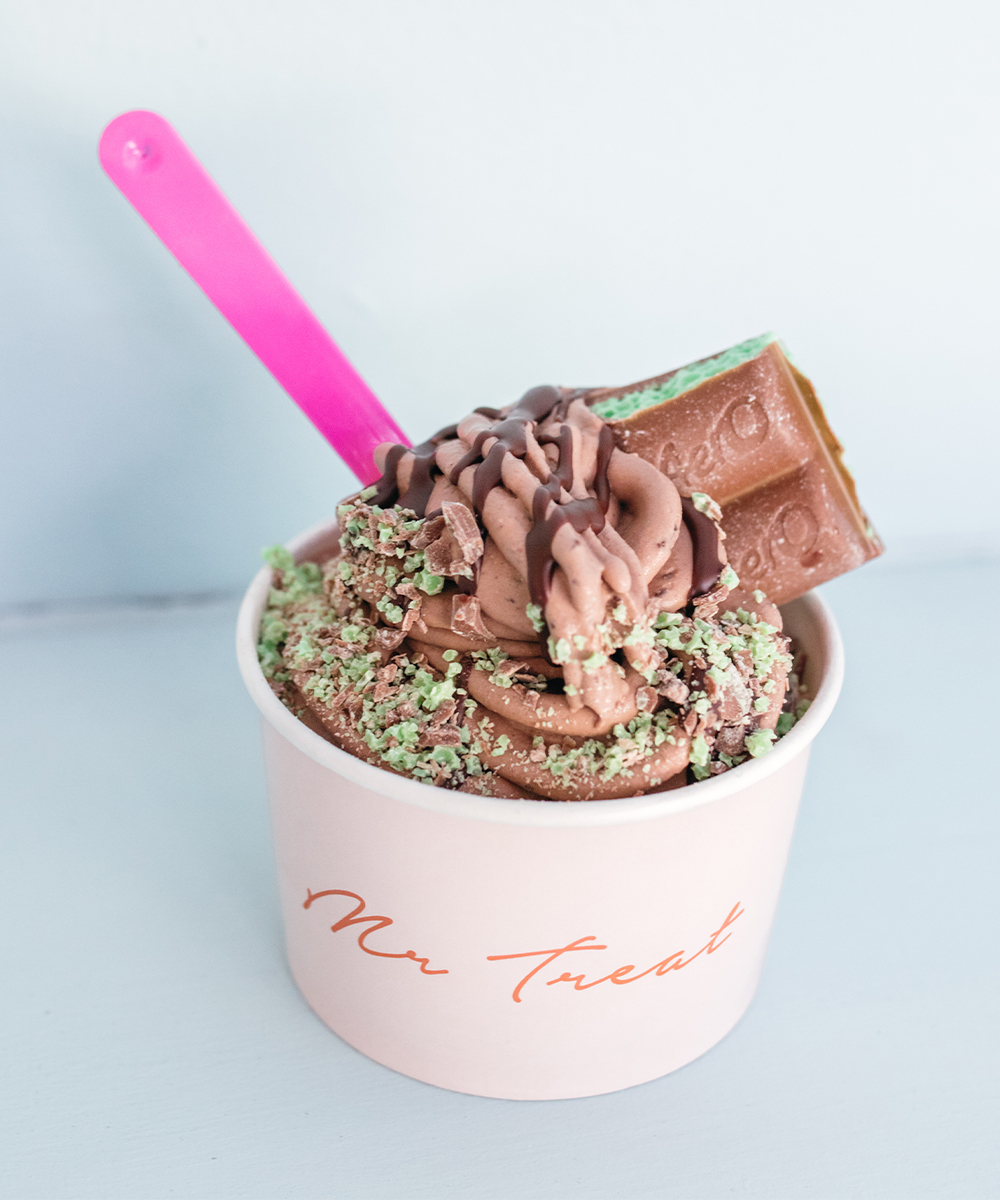 Mr Treat is also serving up a twist on soft-serve with some quirky swirl-ins and mix-ins—there's everything from cinnamon toast crunch cereal to Tim Tams and Milo. In cup or cone, you can unleash your creativity and find an iconic collab. Or, you can trust the process and order their specialty creations, like the Mint To Be—chocolate soft serve blended with peppermint and mint slice and topped with Aero and Ice Magic.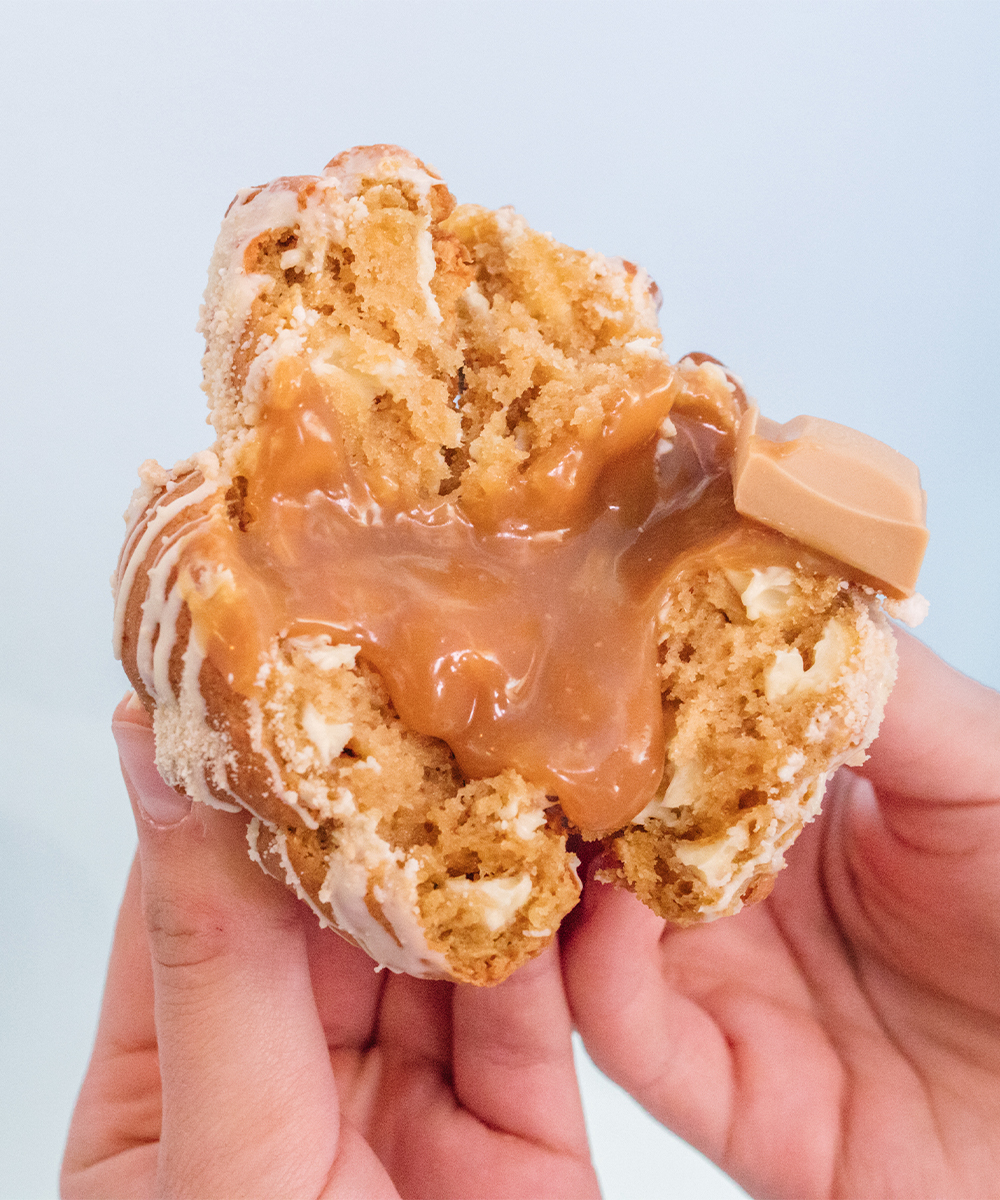 If you can't decide between cookie and soft serve, don't bother—just get a soft-serve on the spot and a cookie (or five) to take home. You can pop the cookies in the oven to make them even better (and gooier). You can find out everything you need to know about Mr Treat here—including the fact that they're open until midnight on Fridays and Saturdays for a post-drinking session dessert.
You should also check out Brisbane's new crumpet cafe.
Image credit: Ranyhyn Laine