As we are all living our quieter COVID lives, cranes and scaffolds have taken to the city. But while we all know about the exciting Cross-River Rail developments and undoubtedly the new metro projects taking place, you might be wondering, what else is going on in Brissy?
With no better time to build, the construction industry has been hard at work changing the entire landscape of our city—including hotels, casinos, parklands, entertainment centres and bridges. By the time COVID is a distant memory, these developments might just be open and ready for you to dive feet first back into the busy city scene.
So mark your calendar, here are some of the exciting upcoming developments across Brisbane to get excited for.
Brisbane Live
This is the one you've been waiting for: state-of-the-art entertainment precinct, Brisbane Live. With newly accounced federal support for the build (read: a buttload of cash), the 18,000-seat cultural mega hub has been given the green light to take root right in the heart of the city at Roma Street, bringing our entertainment dreams to life in the one arena (think LA Live in Los Angeles, and T-Mobile in Las Vegas), with all new eateries, retail outlets, accommodation and extravagant outdoor amphitheatres. The highly anticipated project won't even start for a few years yet, but it never hurts to start saving for all those concerts tickets we'll be buying.
Queens Wharf
You may have spotted the concrete behemoth getting ever higher George Street this year—but you'll still have to use your imagination to picture your soon-to-be favourite new venue in Brisbane, Queen's Wharf. Not just another skyscraper, the 12-hectare Queen's Wharf will be the latest urban playground to hit Brisbane's city scape. Expect a brand-new cutting edge Star Casino, multiple world-class hotels boasting 1000+ rooms including The Ritz-Carlton, 40,000 square metres of retail space, and stunning views of the river from the extravagant sky deck. The build is well underway—all that's left now is to wait for construction to complete to enjoy this 5-star paradise. Bring on 2025.
Victoria Park
The time for swinging your golf clubs is already over, as Victoria Park Golf Course has closed to golfers and turned into a massive green space instead. But something even bigger and bolder is on the way, with a breathtaking 45-hectare public parkland in line for the location. The expansive development is set to host an impressive blend of natural wonders and urban architecture, bringing city dwellers closer to nature with a canopy walk and tree house surrounding the stunning lake Barrambin, a community garden and a cultural hub—you can see what's on the cards in the Draft Master Vision here.
QPAC Redesign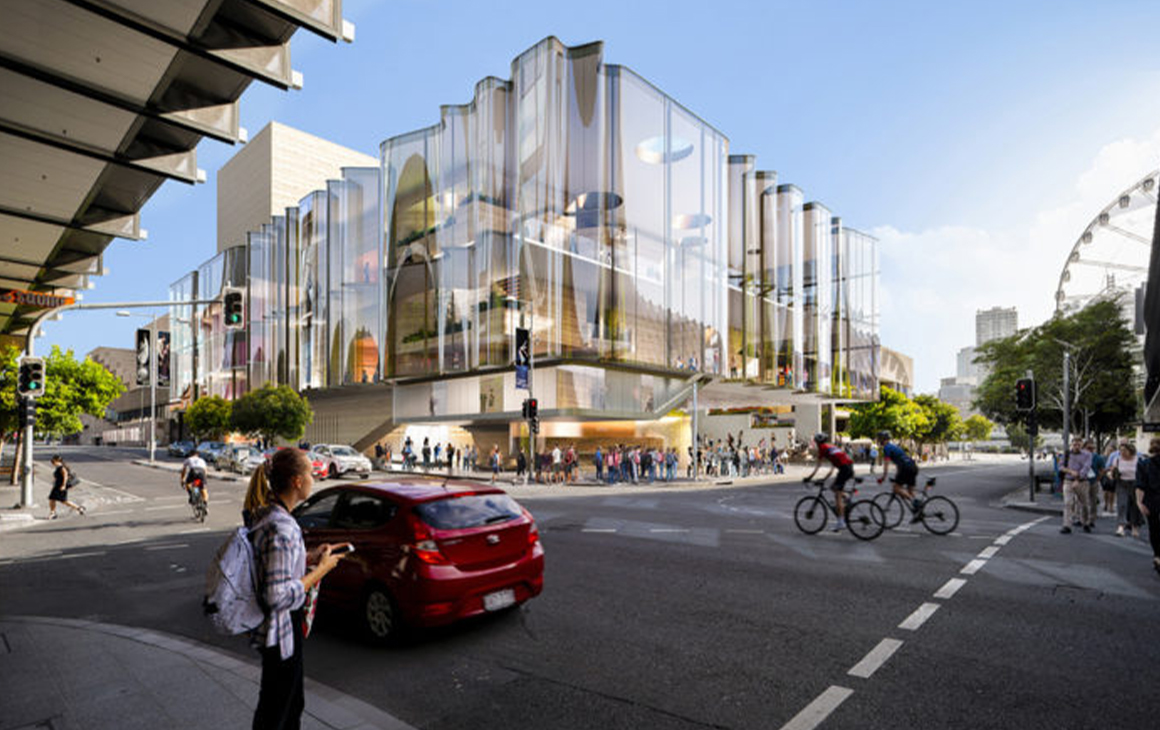 All theatre lovers, ballet buffs and opera fanatics across the South East are in for a treat, as construction is well underway on a new theatre at the Queensland Cultural Centre at South Bank, adding more seats for us to fill, and transforming Queensland Performing Arts Centre into the largest of its kind in Australia. The facility itself will steal your breath away before the live shows even get a chance to, with a stunning glass veneer adorning the building face, and grand foyers leading to the world-class multi-level theatre spaces designed by leaders in the industry. The ambitious project is aimed to be completed in 2024, just enough time to recover from our COVID blues and jump right back into the performing arts scene.
Eagle Street Pier
Keep a keen eye over Eagle Street, as the pier and office precinct are promised a face lift over the coming years. Dexus has big plans to revitalise the area with the Waterfront Place development, a project which will see two remarkable new towers take over the water-side location, as well as a brand spanking new city-cat terminal. Being that the area is known for its dining scene, you can absolutely expect plenty of restaurants, cafes and retail stores to be a major part of the final design. The stunning waterfront landmark is set to open its first tower in 2026, with construction kicking off this year.
Lamington Markets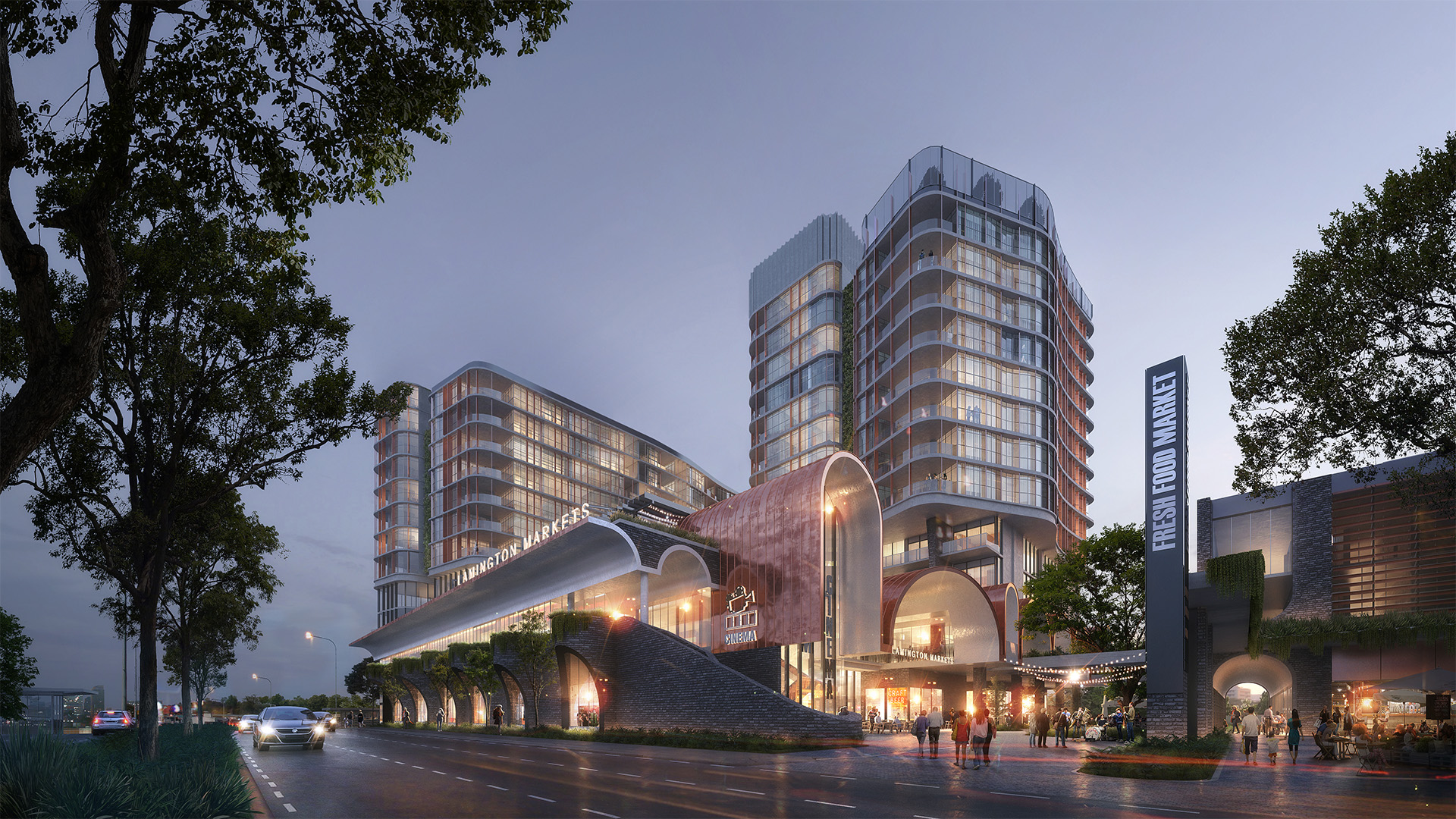 The doors of Albion's Craft'd Grounds have barely opened, but co-founder James Rennell already has another epic foodie precinct in the works, this one just a few 'burbs over in Lutwyche. The Lamington Markets, as they're named, will be a huge 10,0000 spare metre dining, retail and lifestyle precinct, all underneath a luxe apartment building. With an outdoor feel, the precinct will feature everything from a rooftop farm and terraced lawns inspired by New York's Highline to a craft brewery and boutique cinema. We've got a while to wait, with construction not scheduled to be completed for at least three years, but hey, at least it gives us something to look forward to, right?
Green Bridges
You may think Brisbane has enough bridges, but if you've ever wanted to 'quickly' cross over from St Lucia to West End, you'd realise you are mistaken. This is exactly what Lord Mayor Adrian Schrinner plans to address, with the vision to introduce 5 new green bridges to the Brisbane river, much to our delight. From Toowong to West End, St Lucia to West End, Kangaroo Point to the CBD and at Breakfast Creek and Bellbowrie, these public transport, pedestrian and cycle bridges will make it just that bit easier to navigate the city, without the hustle of walking a million miles for the closest crossing. So keep an eye out over the next few years—the nearest bridge may be closer than you think.
In the meantime though, you can just check out Brisbane's new eateries.
Image credit: Brisbane Development, Richards & Spence