Whether you're on the hunt for a new breakfast spot or just want a change of scenery, we get it—it can be oh-so-easy to slip into the habit of picking up your morning jolt from the same neighbourhood spot every single day.
Lucky for you, Brisbane is teeming with new places left and right, so you've plenty of options to choose from. From sandwich joints to well-loved espresso bars, here are five new Brisbane cafes you should check out next time you make brunch plans.
The Mailman
Alexandra Hills
Bringing leisurely brunch feeds to an oft forgotten bayside 'burb, The Mailman is a cosy corner cafe that has been drawing in the crowds since it opened in October last year. With a handful of tables inside and out, you might have to wait for a seat, but it will be worth it for feeds like French toast piled with chocolate cremeux, raspberry compote, sweet ricotta, almond fennel praline and lemon balm, and garlic mushrooms on sourdough with poached eggs and crispy enoki.
O Bagel
Brisbane CBD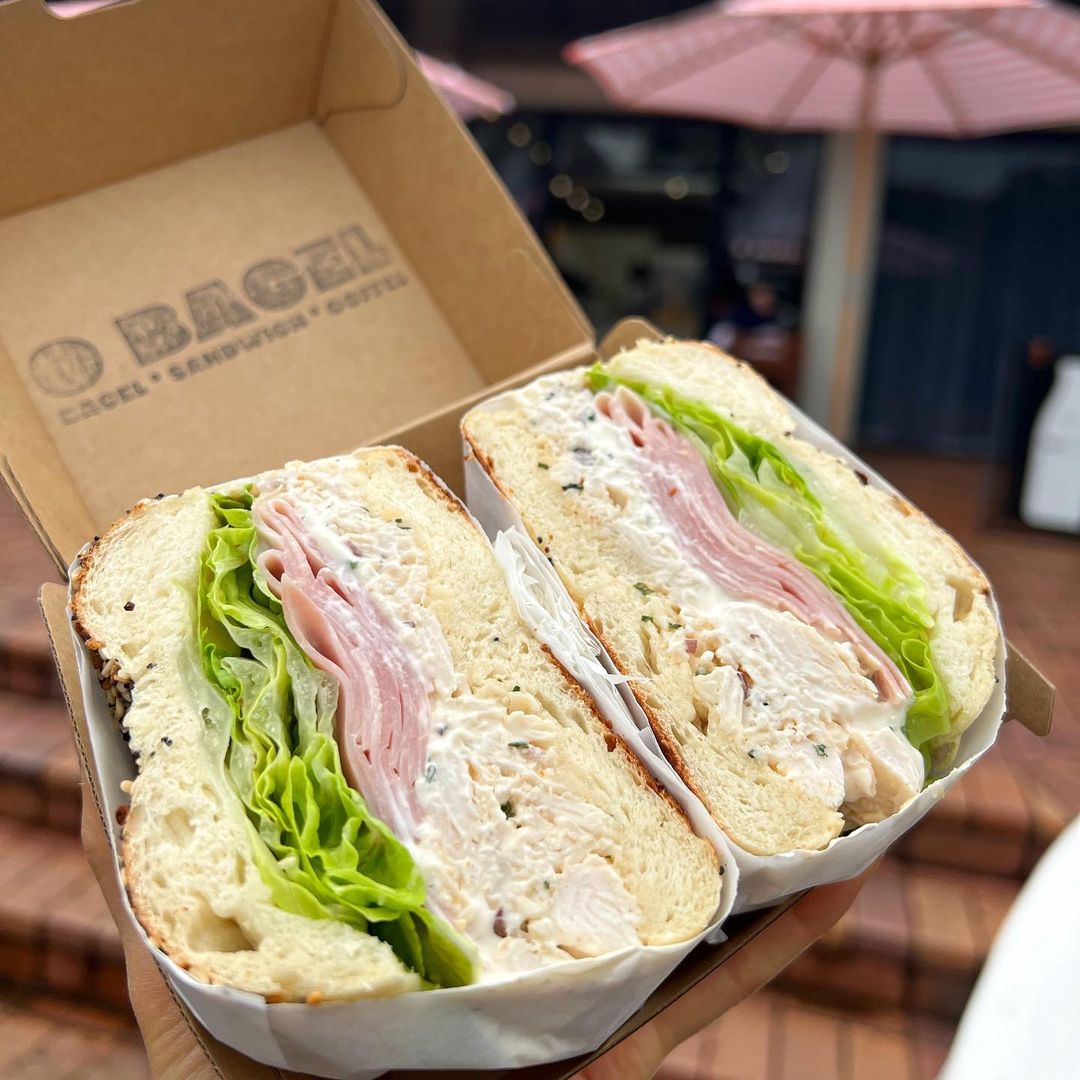 A Gold Coast icon that has made its way north, O Bagel specialises in, you guessed it, hand rolled artisan bagels. Landing on Elizabeth Street in the CBD, this specialty bagel house boasts an extensive menu of sandwich bagels—fat bagels stuffed with loaded gourmet fillings—or simple bagels for when you're just after the classics. If you're after a morning pick-me-up, chow down on the 'G'Morning' with maple bacon, easy over egg, a hash brown, American cheddar, parmesan aioli and smoke tomato relish or another crowd favourite is the 'Classy Lox' with 48-hour house-cured salmon, soft herb cream cheese, baby capers, tomato and red onion. Feeling like a classic? You can't go past the 'HC Bagel' with wood smoked ham, mozzarella and tomato or the much-loved blueberry cream cheese bagel.
Riser Bread
Toowong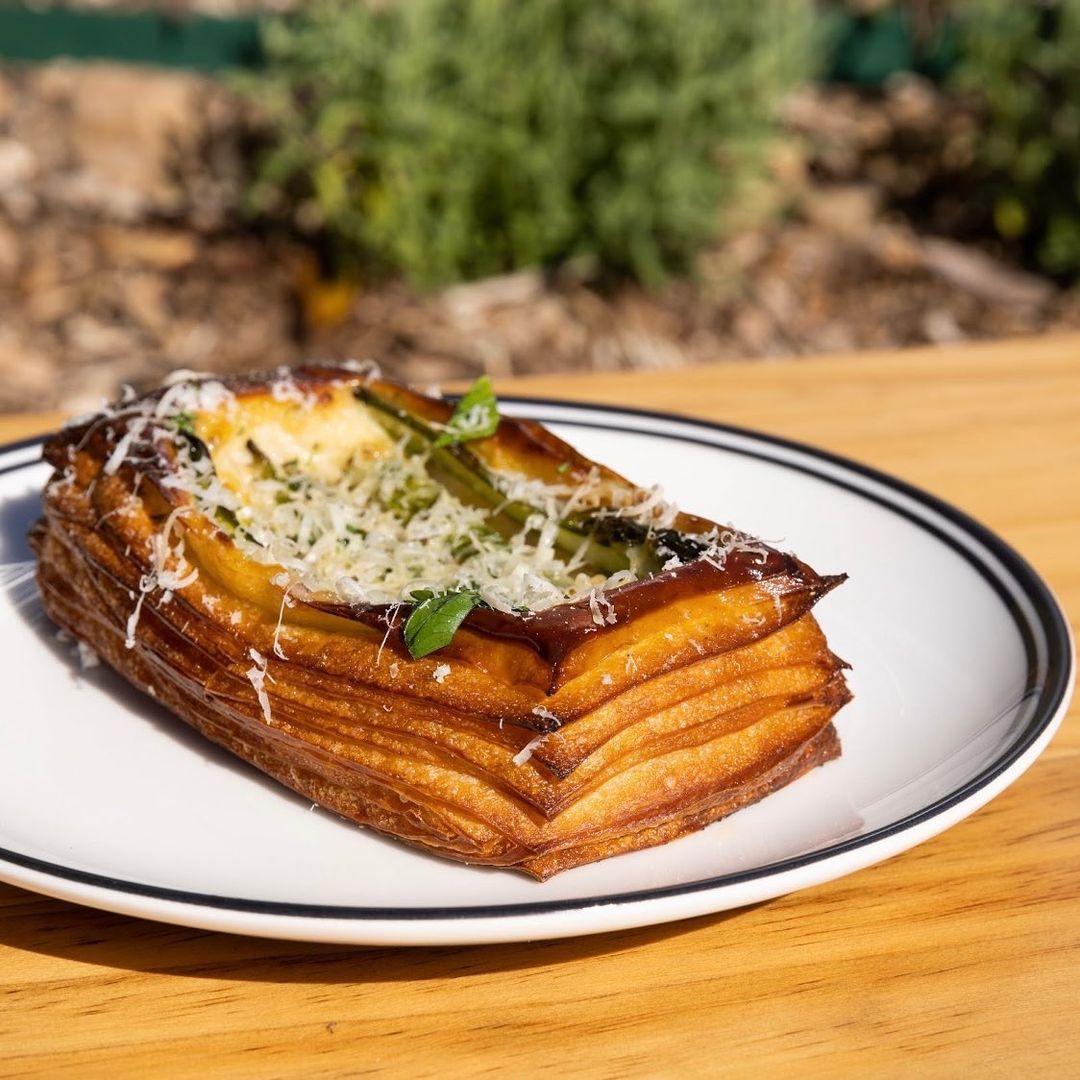 After operating as a bread subscription service for two years, Riser Bread has taken over the old cottage at 85 Miskin Street in Toowong, with their legions of fans now able to drop in for a loaf of sourdough on the daily. With a fit out done almost completely with recycled materials, the airy bakery features plentiful seating—rare for a baked goods spot—where you can sip on a coffee as you crunch your way through sweet and savoury goodies like asparagus danishes, roasted capsicum and feta bear claws and almond croissants.
Joedy's By Sinclair
Kangaroo Point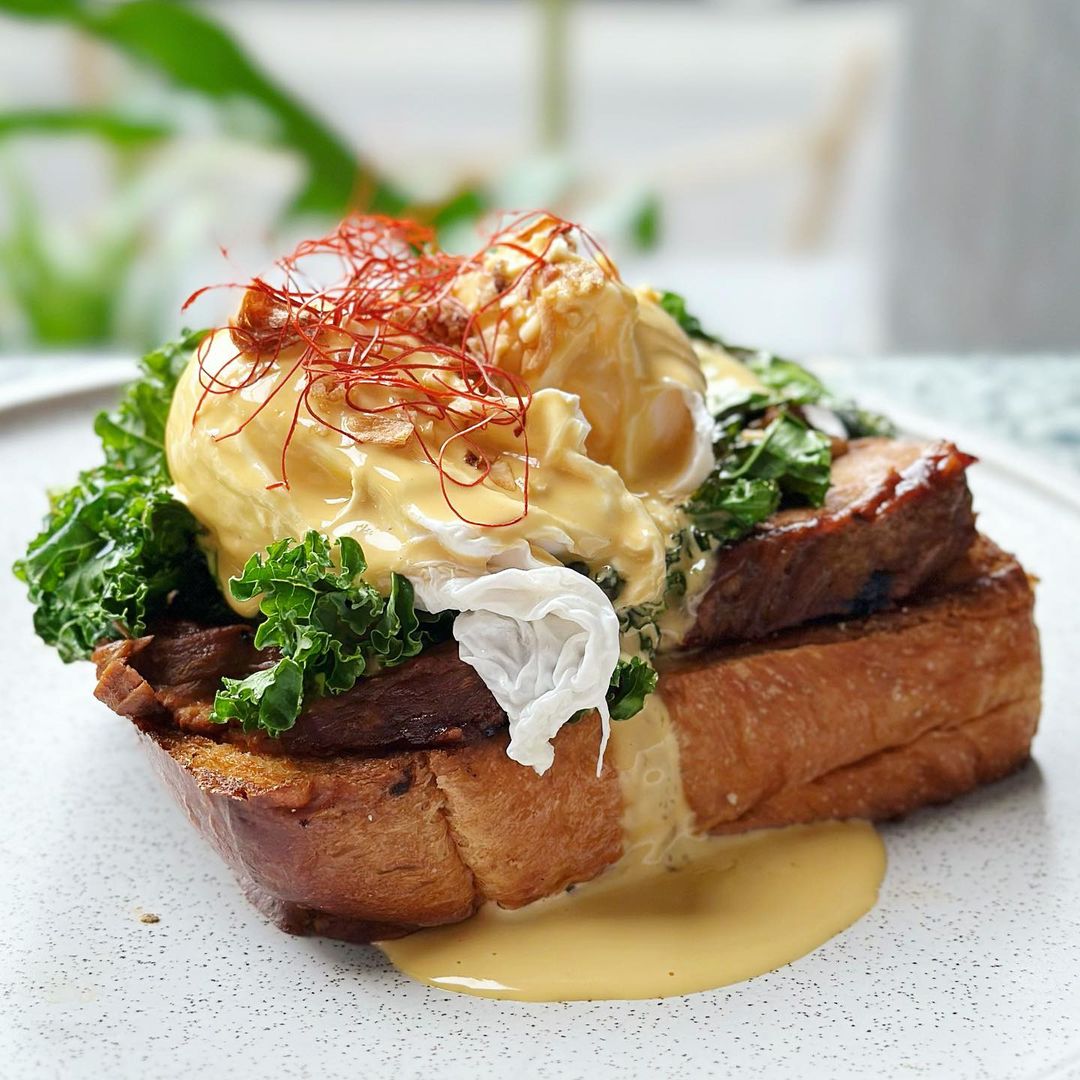 From the team behind New Farm's ever popular Joedy's Cafe comes Joedy's By Sinclair, a larger, sleeker venue at the base of The Sinclair by Mosaic in Kangaroo Point. While the eatery's main point of difference from its older sibling is that it also does evening feeds (and they're worth visiting for), if it's brunch you're after, you'll find a morning menu similar to the New Farm spot but with a few drool-worthy differences. Here, ube hotcakes come topped with fresh fruit, white chocolate ube sauce and black sesame ice cream, while Joedy's eggs benedict features slow cooked brisket and soy hollandaise.
Deli Dakota
Mt Gravatt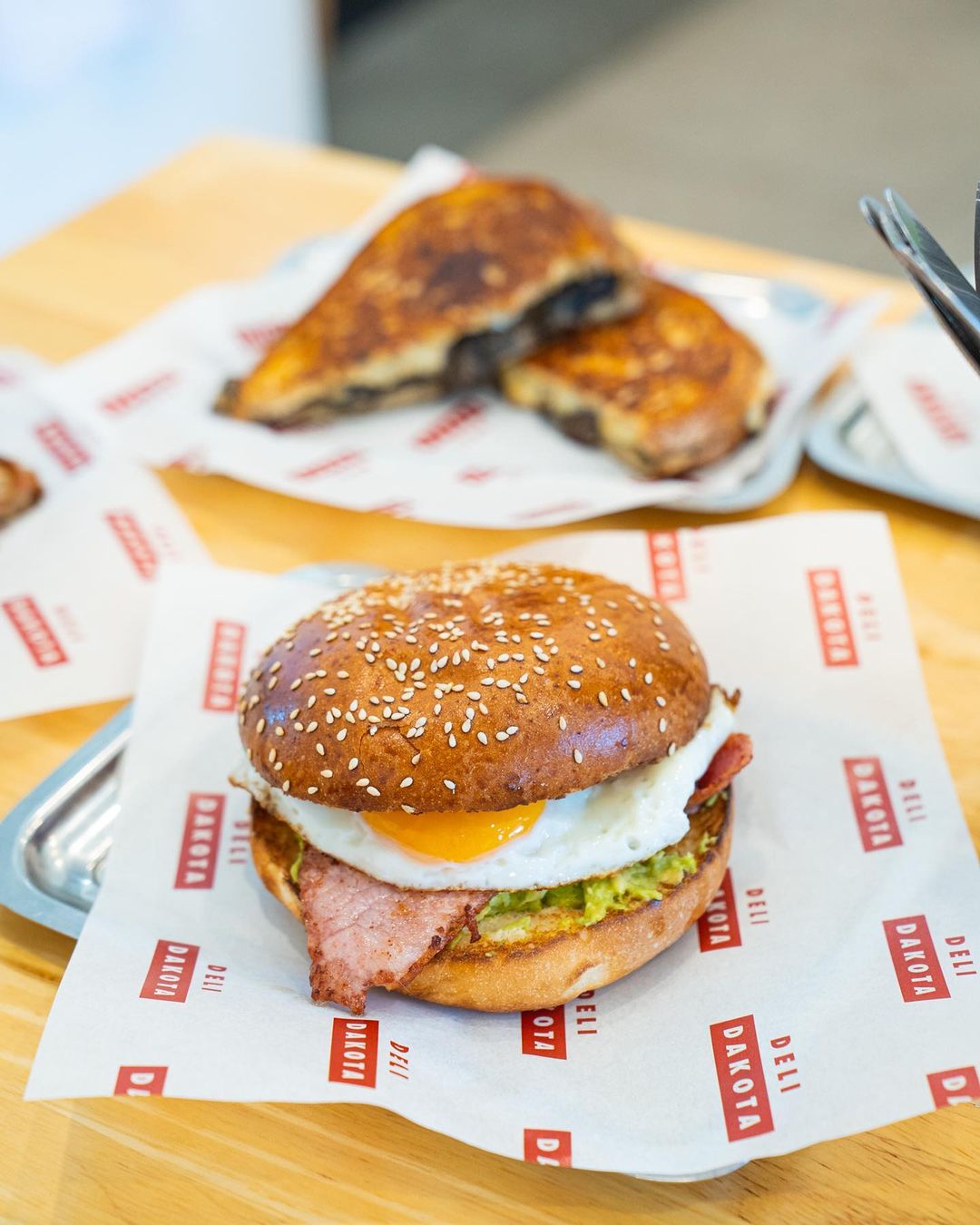 Still mourning the closure of Wishart's The Gift Shop? We don't blame you—but we would recommend you head a suburb over to Mt Gravatt, where the team behind the beloved cafe have opened Deli Dakota, a cafe and sandwich bar where you can pair a good sanga with a thick shake or a coffee. If stacks like the BBQ brisket reuben sandwich and Dakota fried chicken burg don't appeal (why not???), Deli Dakota also dishes up the likes of chilli scrambled eggs, avo toast and breakfast burgers, all of which you can enjoy under a striped umbrella at a sidewalk table or inside by the white-tiled counter.
Looking for more familiar favouties? You'll find 50 of Brisbane's best cafes here.
Image credit: The Mailman, O Bagel, Riser Bread, @doonman, Deli Dakota