Prepare to get more emotional than the first five minutes of Up, because a Pixar Putt mini golf course is popping up in South Bank come January. You might remember the putting pop-up from it's appearance in 2019—and now it's back for some more mini golf action.
With a putt putt course inspired by some of Pixar's most beloved films, the pop-up will be landing on Wednesday 31 December and sticking around until 28 February. During the day, there will be kids screaming and throwing sticky things, but the guys are running special after-dark sessions for adults only. Nice. Just book in for a session after 7pm on Thursday, Friday and Saturday nights for scream-free putt putt action.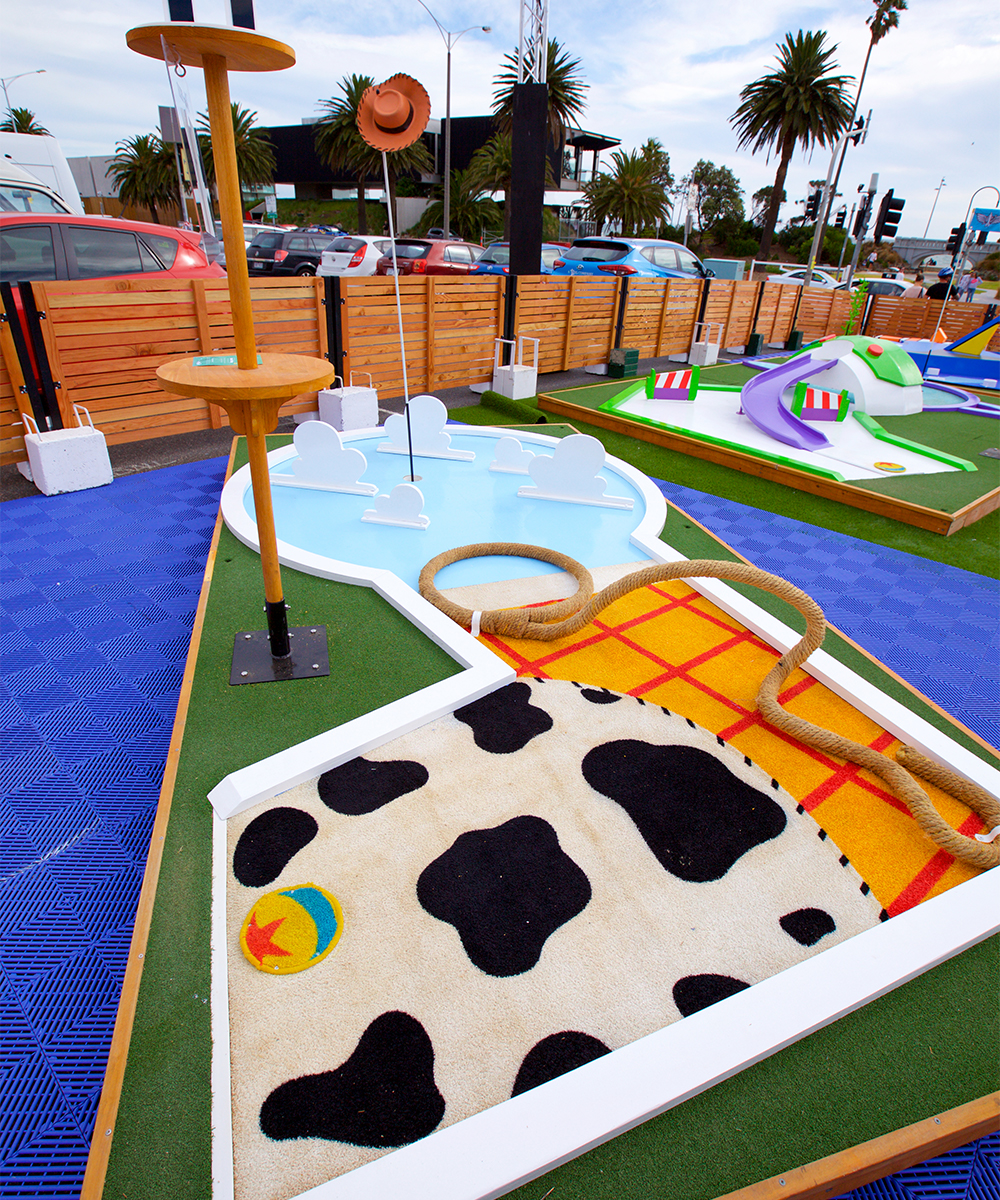 The course itself can be played as either 9-holes or 18-holes, with each hole is themed around a particular Pixar movie or character. Expect the usual motley crew from Toy Story, The Incredibles, Finding Nemo, A Bug's Life, Monsters, Inc., Inside Out, Wall-E, The Good Dinosaur and more. This year, there'll also be a brand-new hole inspired by Disney and Pixar's brand-new movie, Soul, being released this Christmas.
In terms of clubs, it's not BYO. The Pixar Putt crew will have everything you need to get cracking, including scorecards and pencils (there's always one…). No doubt it's going to be a popular summer activity, so you best book tickets in advance here.
The Details
What: Pixar Putt
Where: Little Stanley Street, South Bank
When: 31 December to 28 February (extended)
For more info and tickets, click here.
Before then though, you can practice on this Christmas-themed mini golf course.
Image credit: Walt Disney Company Australia and New Zealand