Hands up if you're a little over carrying around a little disinfectant wipe with you at the gym to wipe down your equipment after you've usd it. Or trying to find a space in your HIIT class where you won't accidentally breathe in somebody's face? Same. Well, a brand new gym just opened in Newstead where you won't have to worry about either of those things, because it's been designed specifically with COVID-19 and social distancing in mind.
Pod1um, located on Maud Street, has taken group training and turned it into a COVID-safe activity. Instead of an open gym floor, the space has been divided into 20 or so individual 'pods' separated by clear glass walls, each outfitted with all the equipment you'll need—no sharing necessary. Think weights, a stationary bike, a TRX, medicine balls and even a mini trampoline. It's all yours and yours alone for the duration of your class, and gets thoroughly cleaned at the end of each session, so you don't have to worry about wiping off sweat, or worse, wiping off someone else's sweat (our worst nightmare).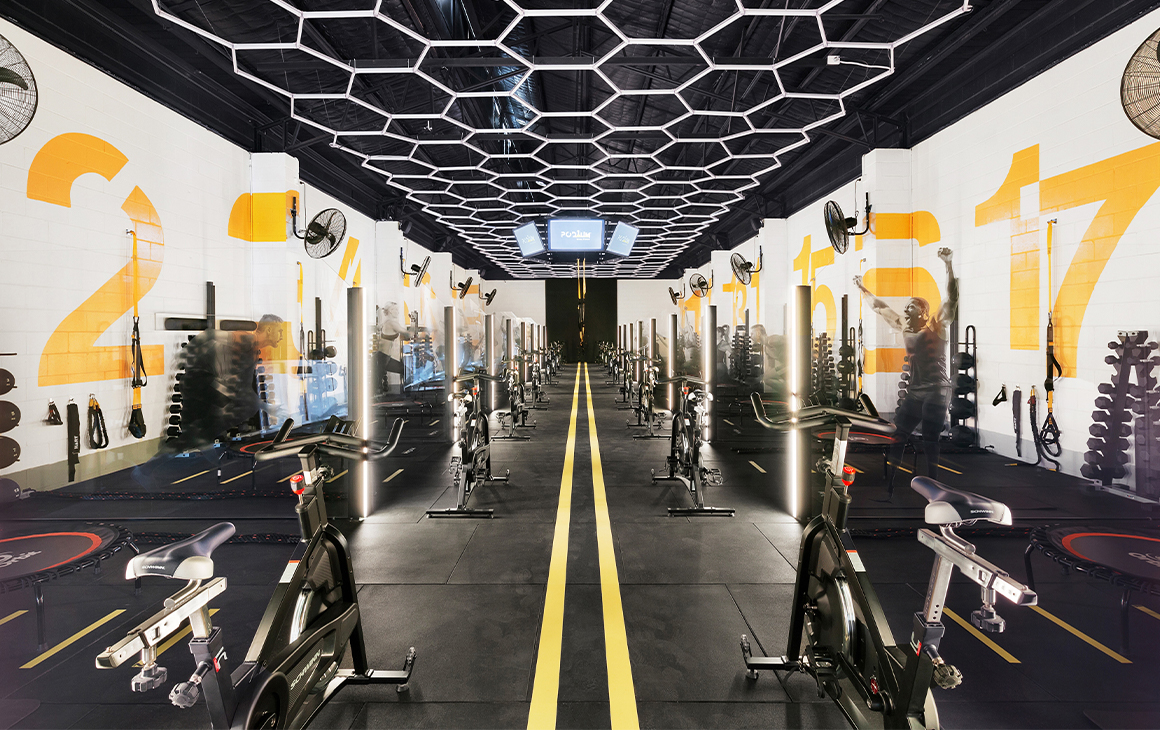 Led by experienced instructors, classes include tabata, circuit, hi-meta, pyramid and supersets. Don't worry if you're a total newbie to circuit training, because the trainer will demonstrate each exercise, and help you out if you need a little assistance. And if you've got it on lock? Then go hard and push yourself—you've got this.
The gym itself has a bright, monochromatic black and yellow design created by internationally acclaimed designer Borhan Ghofrani, with no expense spared on luxe fittings. As an extra boujee touch, cold towels are supplied to help you cool down after your workout, and you can grab a smoothie at the juice bar out the front on your way out.
Want to know more? You can find out everything you need to know about Pod1um here, and sign up for a free trial if you're keen to give it a go.
Meanwhile, have you heard about F45's new gym?
Image credit: Supplied