If you're a uni kid, westside dweller, or riverside cycling enthusiast (fear not, we won't judge you too harshly), chances are you're already chummy with the roads around Toowong and Auchenflower.
Resting smack between Milton Road, Coro Drive, and Indooroopilly Shopping Centre, these inner-city 'burbs are popular stomping grounds for the hurried corporate worker and penny-pinching student—but there's far more on the table.
We've plated up some serious knockout restaurants in Toowong and neighbouring Auchenflower, and trust us: this is one westside story worth snapping your fingers to.
Josie North
Toowong
Josie North already had our hearts with their killer specialty coffee, but they've practically made it Facebook-official with their latest news. After dark on Thursdays to Saturdays, the bright little coffee spot now transforms into a neighbourhood wine bar. Top up a glass from their hand-picked wine list–ever rotating with rare, small-batch tipples–and get cosy with small plates of soft burrata, focaccia, and fresh seafood.
Haig Road Bistro
Auchenflower
Sure, sure, we could go on at lengths about Haig Road Bistro, but really, we only need two words: tart flambee. This French bistro's signature item has its own separate menu, which should tell you all you need to know. Thin, crispy bases are loaded with fresh cheese and a smattering of toppings like onion, bacon and creamy gruyere, or Swiss mushrooms, shaved parmesan and truffle. Bon appetit.
Deer Duck Bistro
Auchenflower
We're fairly certain no commuter has ever described the Milton Road experience as 'relaxed,' but Deer Duck Bistro cuts through the hustle and bustle mould with an intimate, mood-lit bistro. The degustation menus are where this Euro-inspired spot shines, with options ranging from five to nine courses (nup, that's not a typo!) with optional wine pairings. If you're not too wined and dined after touring through plates of seared scampi, wild boar, and slow-cooked duck, we'd suggest looking over their aperitif smoked cocktails.
Bird's Nest (On The Run)
Toowong
It's been a few years since our West End yakitori favourites flew the coop to open a second location in Fortitude Valley, and they've since graced us with the perfect lunch rush solution with Bird's Nest on the Run. Swing by the Toowong Village food court for fly-by options like Japanese burgers, hearty rice bowls packed with chicken katsu, tender yakiniku beef or locally-made chilli tofu, and your favourite yakitori skewers.
Genkotsu Ramen
Toowong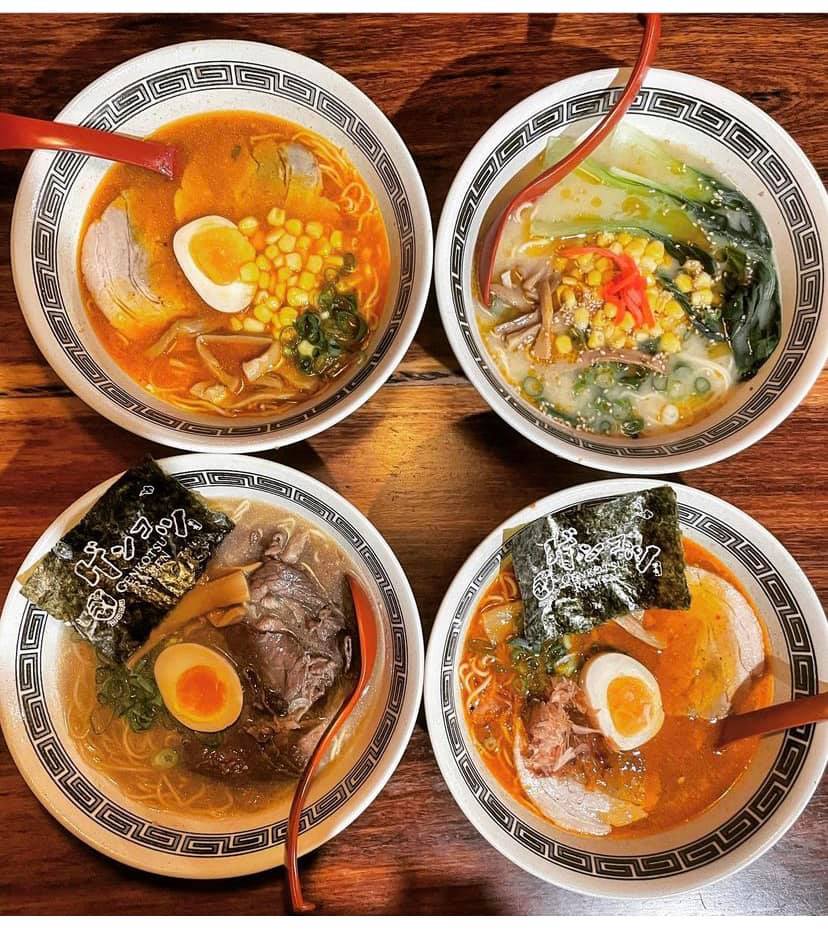 Whether our southern states will concede it or not, those winter winds around Brisbane's riverside can get edgy. Enter Genkotsu Ramen. After honing their skills in Tokyo, these legends have perfected their broth (brewed over 12 hours to put your packet ramen to shame), overnight marinated eggs, and a rich smattering of toppings. Warm your bones with bowlfuls of noodles topped in crispy karaage chicken, indulgent black garlic, or the fan fave cha siu pork.
Two Small Rooms
Toowong
Remember how episodes in Friends were always named the way we would describe them (like 'The One at the Beach'?). Well, Two Small Rooms took the idea and ran with it. This Brissie icon opened in 1989, and they've stuck to the brief ever since: intimate, no-frills European dining with a focus on the experience. Settle in for a memorable dinner over caramelized onion soup with toasty cheese croutons, melt-in-your-mouth beef tenderloin, and an expertly-crafted library of international wines.
The Boatshed
Toowong
Don't worry, we couldn't skip out on the Grand Lady of the Brisbane River. The Regatta Hotel has anchored itself in the Brisbane food and booze scene with over 150 years in action–and with a signature restaurant like The Boatshed, here's hoping for another 150. The main star here is undoubtedly the steak, with cuts of black angus sirloin and dry-aged Darling Downs rump cap paired with mustards, jus and sauces aplenty. If you'd rather steer your meal elsewhere, though, they have plenty of other knockouts: check out the fresh seafood linguine or the pumpkin and pinenut risotto with goat's cheese and crispy sage.
Hungry for more options? We've lined up 20 of the best restaurants in Brisbane right now.
Image credit: Josie North, Deer Duck Bistro, Genkotsu Ramen