There's more to Moreton than meets the eye. Not only is it the third largest sand island in the world, it is a protected piece of paradise that has to be seen to be believed. Thought you had to get on a plane to find crystal clear aqua seas, jaw-dropping snorkelling sites or impressive sandy deserts? Nope, you'll find it all here, just a little over an hour's ferry ride from Brisbane, and you barely even have to leave the city.
The place to be on the island is Tangalooma Island Resort, where you can have both an action-packed or super relaxed weekend adventure. With weekend ferries departing Brisbane from 8am and returning at 7pm, you can certainly pack plenty into a day trip (their new Seat to Sky Day Cruise with sunset cocktails on the way home is the way to do it), but to really get the most out of this incredible destination, spending a night or two at the resort is the way to do it—rooms start from just $159 a night, though luxe options at the other end of the scale include epic beachfront villas (just saying).
If you've always thought about a trip, but never actually gotten around to doing it, here's a few things you can do at Tangalooma Island Resort that might convince you to finally book a weekend there this summer.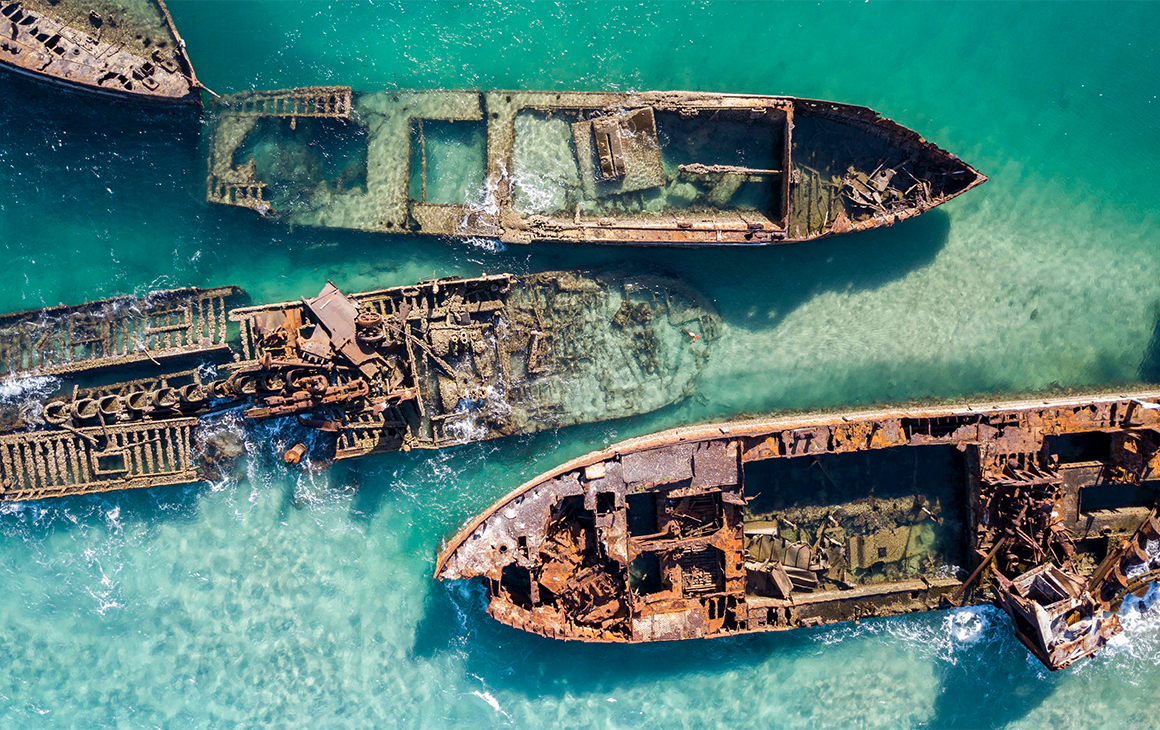 Snorkel Tangalooma Wrecks
The wrecks are in perfect view when you arrive on the ferry and the stark contrast of the turquoise water, dense green bush and white sand is just jaw-dropping. Fifteen vessels were sunk deliberately to form a break wall so small boats could have safe anchorage, and now make for the perfect snorkel spot, featuring colourful coral and glittering reef fish. You barely even have to swim—the strong tides mean you can just drift gently along from one wreck to the next. Jump on a guided tour and a salty-haired snorkeling expert will direct you to all the best spots, though you can hire a boat of your own or just swim out from the shore. And if that all sounds far too wet for you, you can also take a helicopter ride over the wrecks to see the incredible view you've no doubt seen all over Instagram. Yeah, that one.
Stand Up Paddle Boarding
Why anyone would want to attempt SUP in the Brisbane River when you could be doing it on perfectly flat, crystal clear seas at Tangalooma Island Resort is honestly beyond us. Not only will you not mind falling off your board (because you inevitably will) into the water, but once you've worked your core to the max and maybe even spotted a few schools of fish, you can just drop onto the white sandy beach and recoup with a few hours of sunbaking and maybe some takeaway fish and chips from the Beach Cafe. All this with no sitting in highway traffic? Yes please.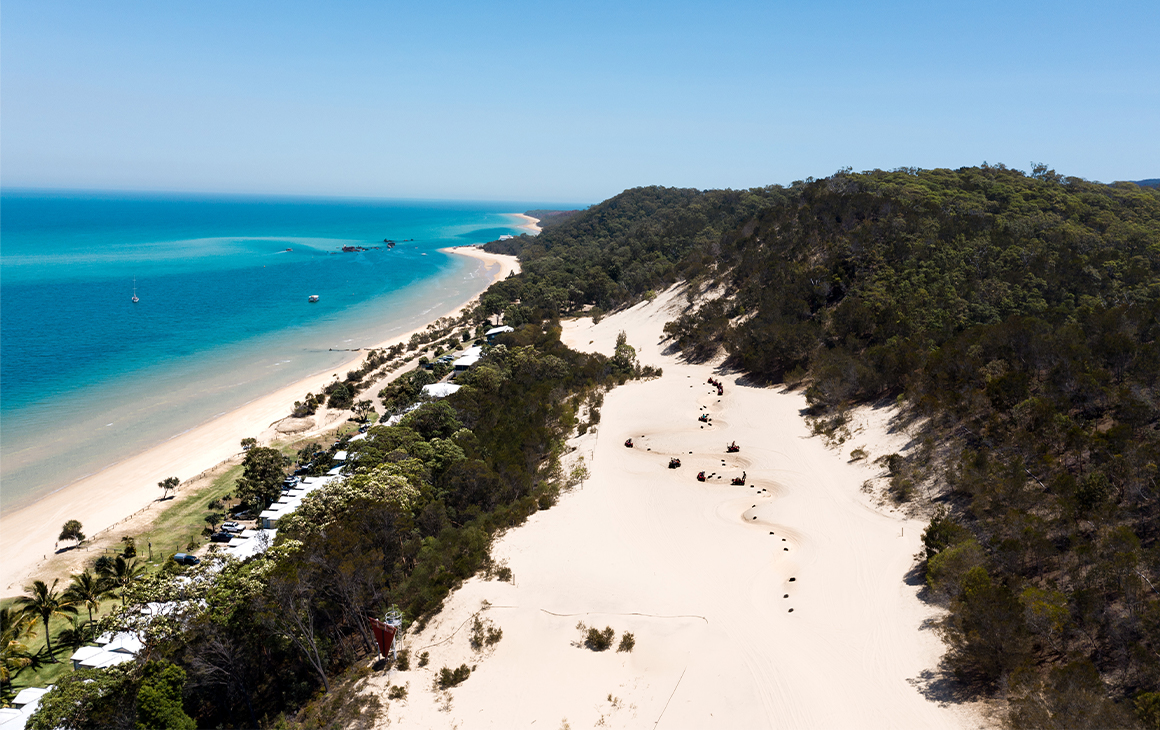 ATV Quad Biking
Don't want to get wet? There's plenty of land-based activities to do as well, chief among them, jumping onto a quad bike and setting off across the island. Don't expect a liesurely scoot down the beach on these tours—instead you'll head into the sand dunes behind the resort where an epic quad bike track has been carved out. Punch the throttle up to 20kms an hour if you dare as you rocket around tight corners and up sand banks, with an experienced tour guide to show you the ropes and make sure you don't drive straight into a dune. You can ride solo or tandem, it's up to you.
Night Kayaking
Sure you could go kayaking in the day, but for an extra special experience, a transparent night kayaking tour is something else entirely. With special lights attached to the clear kayaks, you'll discover a hidden underwater world of nocturnal sea life below—think: starfish, dugongs, dolphins, turtles and over 200 different species of reef fish. What more could you possibly want during a water adventure on a tropical island?

Sandboard In The Desert
Jump on a 4WD bus tour and venture inland approximately 20 minutes and you will come across a place aptly named 'The Desert'. Welcome to your sand smorgasbord, and quite easily the most thrilling thing to do on the island. You'll be given a flat board and some expert advice on how to avoid a face full of sand as you speed down the dune, but be warned—you've got to climb up it first. You will also wind up shocked and amazed at just how much sand your eyebrows can hold. If you're on a budget, you can also tackle the 2km walk to the dunes from the resort—your calves may or may not be burning by the time you get there.
Feed Wild Dolphins
We've left the best for last. Tangalooma Island Resort is one of the few places in Queensland where you can feed wild dolphins, which happens every night at dusk. Up to 13 wild bottlenose dolphins pop into shore each evening for a feed, and as long as you're not squeamish about holding a dead fish, they'll come right up and eat it out of your hand. Staff are always on hand to ensure the dolphins are safe, and they're only fed a small portion of their daily food requirement so they don't become dependent on feedings. If you're lucky, you might even spot a calf or two.
Want more weekend adventures this summer? Check out the best day trips to take from Brisbane here.
Image credit: Tangalooma Island Resort