Sick of spending your weekends on your home turf? Time to schedule in one of our favourite day trips from Brisbane and explore more of what our incredible part of the world has to offer. Whether you're after waterfalls and wineries or surf and seafood, you'll find it all within just an hour or two of the city—all you need to do is plan your routes. So fill up the tank and hit the road, here are the best day trips to take from Brisbane.
Lamington National Park
If we had to pick a favourite of Brisbane's nearby national parks, Lamington would be it. It has it all—stunning waterfalls, tranquil rainforests, stunning Valley views and even a spa for the type who prefer to take it all in from the comfort of a a cedar wood bathtub. On your way in, make sure you stop in Canungra for a slice of cake and a coffee at the local bakery to fuel you up, and on the way out, you can stop in at Mountview Alpaca Farm for a picnic with a friendly alpaca—no doubt you'll have worked up a hunger with all that hiking.
Glass House Mountains
If you've got a desperate need to stretch your legs, there's plenty of hikes to tackle in the Glass House Mountains, from gentle strolls, to epic scrambles up steep rocky climbs. You've got your pick of mountains—Mt Ngungun, Mt Tibrogargen and Mt Beerwah are the best known and most hiked, and all of them offer absolutely spectacular views from their peak that are well worth the effort. Just be sure to check the grade of your chosen walk before you start—some of them require some pretty intense rock scrambling.
Tamborine Mountain
Any drive to Mt Tamborine is guaranteed to be scenic since you're surrounded by rainforest, but the official circuit is something special. The route will take you past the green pastures of Beechmont, through historical towns and finally lead you to the enchanting rainforests atop Tamborine Mountain. Once you're there, you can visit the region's wine vineyards and distilleries, check out the local art galleries and hit the trails in Tamborine National Park. Find our road trip guide here.
Scenic Rim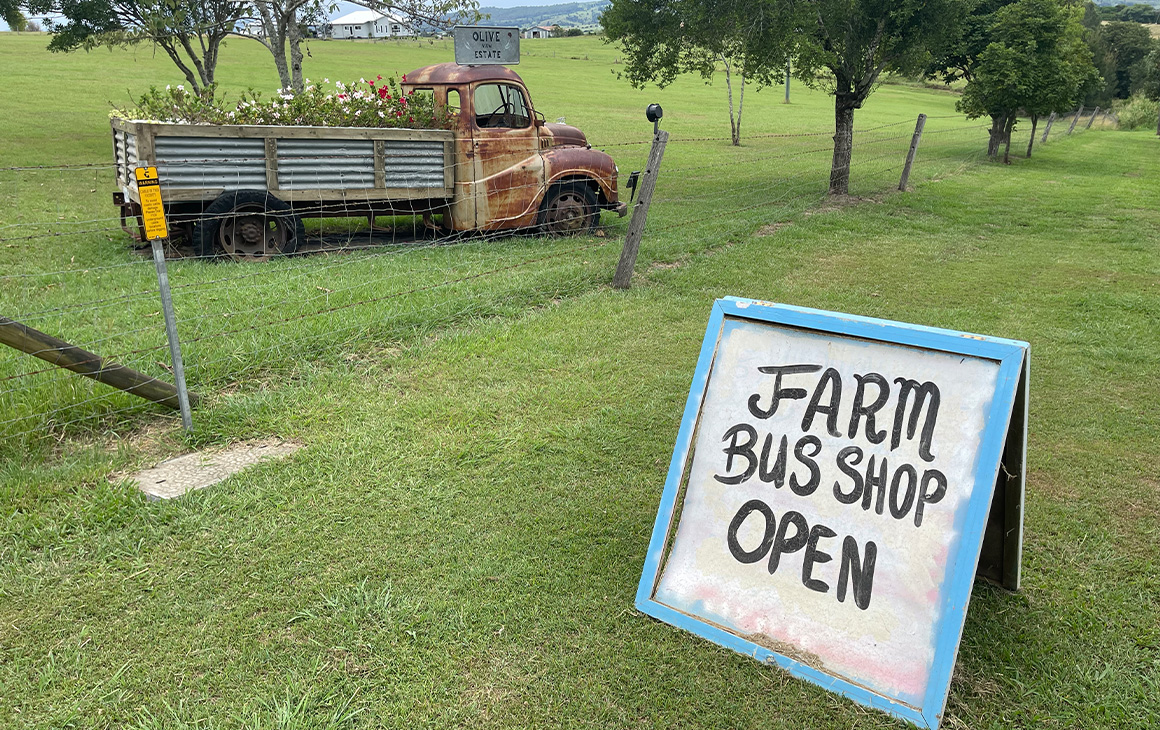 Any list of day trips from Brisbane wouldn't be complete without a mention of the Scenic Rim. Located only an hour's drive south of the city, this massive area covers everything from lush rainforests and waterfalls to vineyards and antique stores. Start with a hearty brunch at the Scenic Rim Farm Shop and cafe, stop in Kalbar for a spot of antique shopping—we could go on, but really, you can just plan your whole day with our guide here.
Redcliffe
A road trip through Redcliffe ticks all the boxes for the perfect day out—beautiful beaches, good food, and chilled-out vibes. Start your journey by driving over the Ted Smout Bridge, and witness the pelican feeding frenzy at Pelican Park. Pick up some fish and chips to eat out by the water on the Woody Point Jetty, and go for a stroll (or even a dip) along the foreshore at Settlement Cove. Follow the coast line all the way up to Scarborough for some spectacular strolls along the seaside.
Bribie Island
The easiest to access of the all the islands near Brisbane, with no boat trip necessary, Bribie is conveniently found floating between the Sunshine Coast and Brisbane. Stroll the beaches, take a dip, or, if you've got the equipment, head out for kayak around the inlet. Once you've worn yourself out, drop in to the Sandstone Point Hotel, where you'll find The Oyster Shed open for seriously good takeaway fish and chips to eat along the grassy shore.
North Stradbroke Island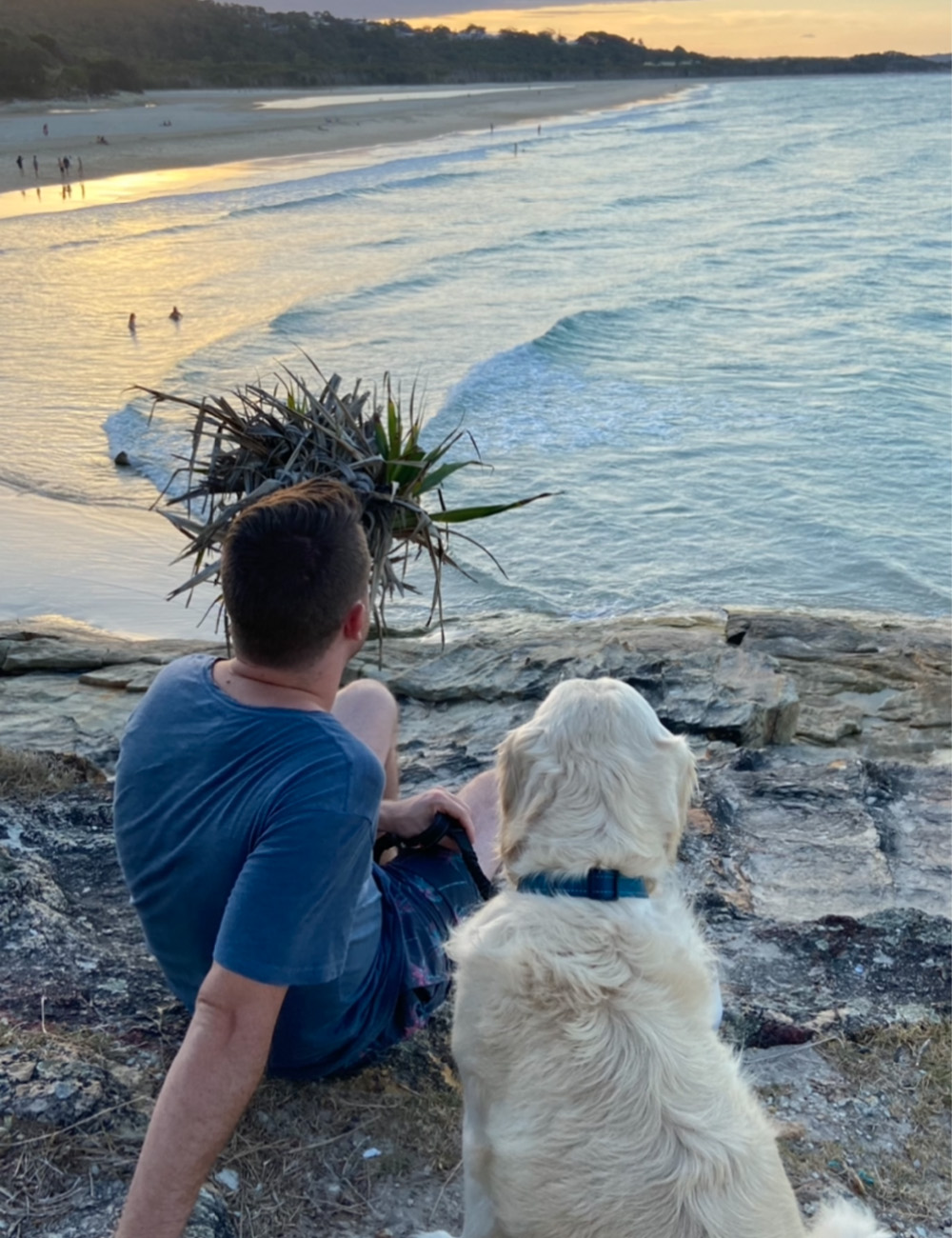 The picturesque island that is North Stradbroke Island is only a 45-minute drive away from Brisbane—making it the perfect day trip location. Highlights of island life include the stunning North Gorge Walk, Brown Lake and Point Lookout, which serves as an excellent spot to watch the yearly humpback whale migration when winter rolls around. More adventurous weekend wanderers might also want to take a shot at sand-boarding or go for a bike ride along the crisp white stretches of Straddie's many beaches.
Samford and Mount Nebo
It takes around 45 minutes or so to get from the heart of Brisbane out to Samford, but it'll feel like you're a world away on this perfect day trip. Once there, visit one of the great local cafes or restaurants in the area, then continue the drive to Mount Nebo or Mount Glorious. Stroll through the bushland, have a leisurely afternoon picnic or check out some of the great local shops, selling everything from sweet treats to books, vintage goods and arts and crafts. We've planned an entire itinerary here.
Moreton Island
The many islands off the coast of SEQ makes for some incredible day trips from Brisbane and none more so arguably than Moreton Island. Just an hour away by ferry the island is almost entirely declared National Park territory, which means it is largely untouched. From pristine blue waters and beaches, lush rainforest, historical lighthouses and famed natural wonders such as Mount Tempest, the world's largest coastal sand dune structure, and the iconic Tangalooma Wrecks make Moreton Island the perfect day trip or weekend stay-cay for lovers of the outdoors.
Montville And Maleny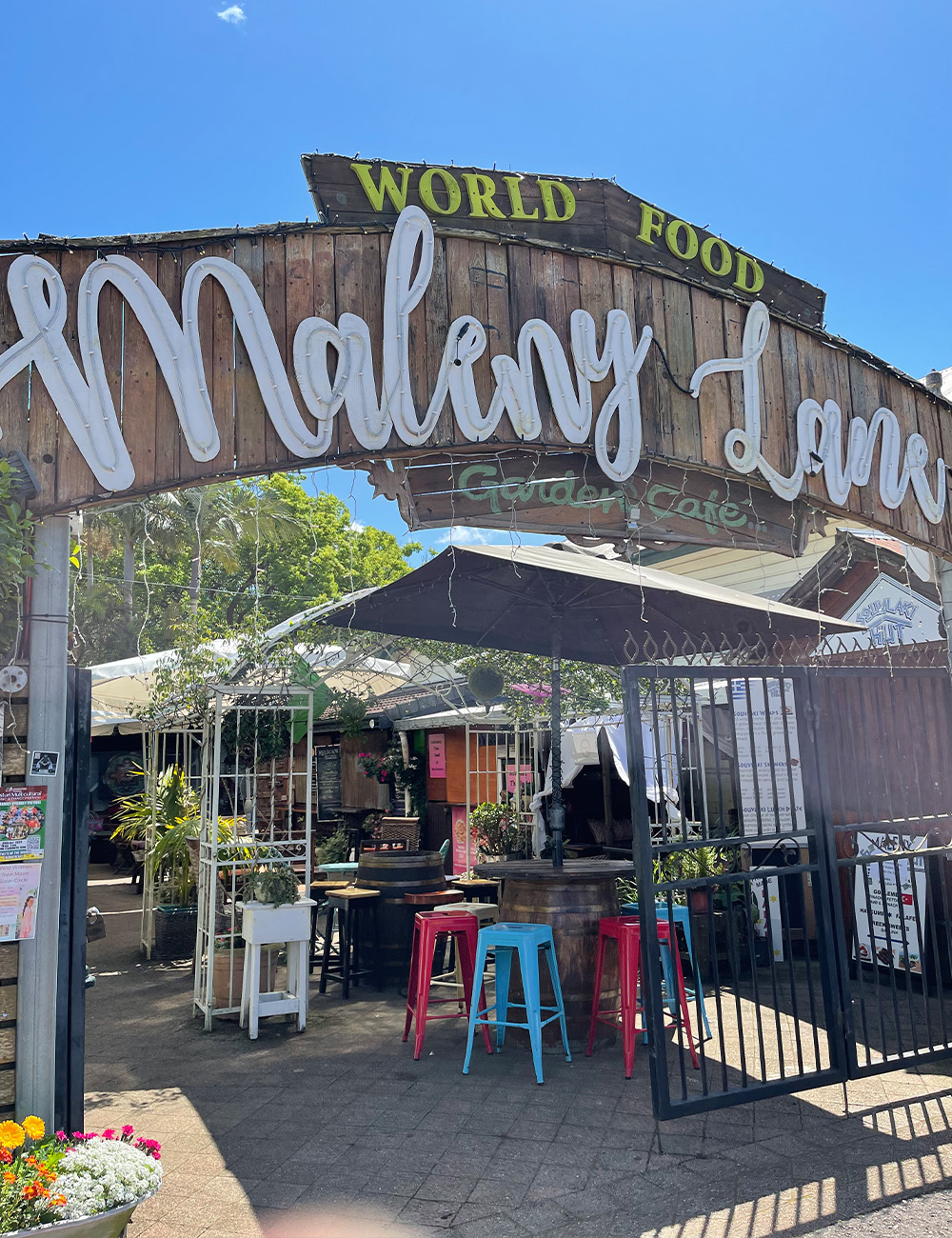 Montville is the quaint gateway to the gorgeous Sunshine Coast Hinterlands area. Combining European-style stores and cafes, Montville more than deserves its reputation as the creative soul of the region. Start your day with brunch at one Montville's pretty cafes, before taking a hike through Kondalilla National Park—home to a beautiful waterfall and rock pools perfect for swimming. Hop in the car and head south to Baroon Pocket Dam, a beautiful and incredibly peaceful lake tucked between Montville and Maleny that will serve as the perfect picnic spot. Check out more to do here.
Springbrook National Park
Probably one of the best day trips from Brisbane, Springbrook National Park offers you amazing scenery and plenty of places to explore, not to mention the insanely good views. Be sure to visit the Purling Brook Falls, Canyon Lookout, Wunburra Lookout and the amazing Best Of All Lookout. Here you'll find panoramic views stretching across both Queensland and New South Wales. Finish it all of with lunch, drinks and enjoy your relaxing day spent out in nature, soaking in the fresh air.
Toowoomba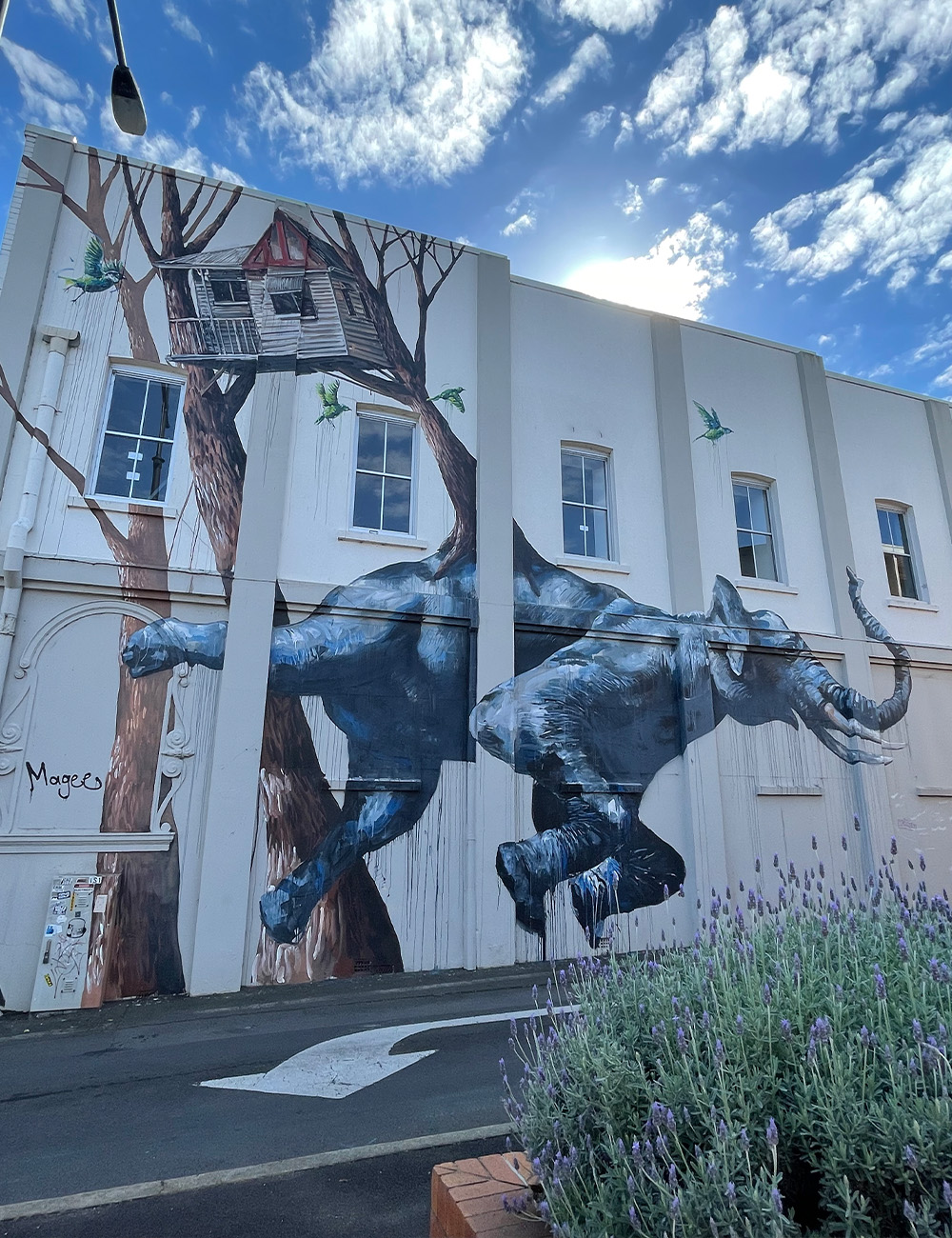 Jump in the car and take the 1.5 hour drive west from Brisbane to Toowoomba. It turns out, Toowoomba has quietly been cultivating an amazing food scene. You'll find so many great restaurants and cafes, such as The Baker's Duck and their epic baked goods, as well as surprisingly colourful street art scene. Explore the local shops, immerse yourself in stunning views, go for a hike or drive through farmland. Check out our guide here.
Lockyer Valley
The Lockyer Valley is probably best known as Australia's salad bowl—it's home to some of the most fertile soil in Australia—but it also boasts some epic natural beauty and a winery or two well worth the visit. Start your journey with a stop at Cunningham's Crest Lookout and be treated to breathtaking views across Laidley Plains. Stop in at a local winery along the way or just enjoy the scenery.
Coochiemudlo Island
Hop a ferry from the Victoria Point Jetty to get over to Coochiemudlo; it only takes you 10 minutes to get across to Coochie and should only cost around $4 each way. Once you're there you can set up camp at one of the beaches, set up a picnic, host your own BBQ or hire a bike and explore the island yourself.
Of course, you could just take a day trip to the Sunshine Coast or the Gold Coast, both of which are less than 150kms away—in which case we've got you well and truly covered with our sister sites.
Image credit: Urban List Archives