We will be the ones to say it—while the seaside town of Redcliffe may be somewhat sleepy in its chilled beachside atmosphere but its stunning location and food scene are rather slept on.
We've scoped out the best cafes but no way are we leaving out the restaurants—without further ado, here are the best restaurants in Redcliffe to hit when you've finished lazing on the beach.
Si Baby
Newport
Now, Si Baby hasn't been open long, but the lakeside restaurant is already one of our favourites. Serving up seafood, pastas and woodfired pizzas, all with a gorgeous view of the Newport waterfront, this Italian venue is not to be missed. An extensive wine and cocktail list is also on offer, so you can enjoy your night to the fullest. The intimate restaurant with its sleek maroon interior and funky neon sign is the perfect place for your next date night.
Little Lamb
Redcliffe
Didn't make it to a Euro summer this year? Little Lamb will satisfy all your Mediterranean cravings and then some. Now, it's a tapas bar and restaurant, so if you don't have your carnivore stretchy pants on, you can park up and nibble on bangers like the rosemary lamb skewers, warm olives or creamy garlic prawns with the wine of your dreams.
Dude & Duke Beer Hall
Deception Bay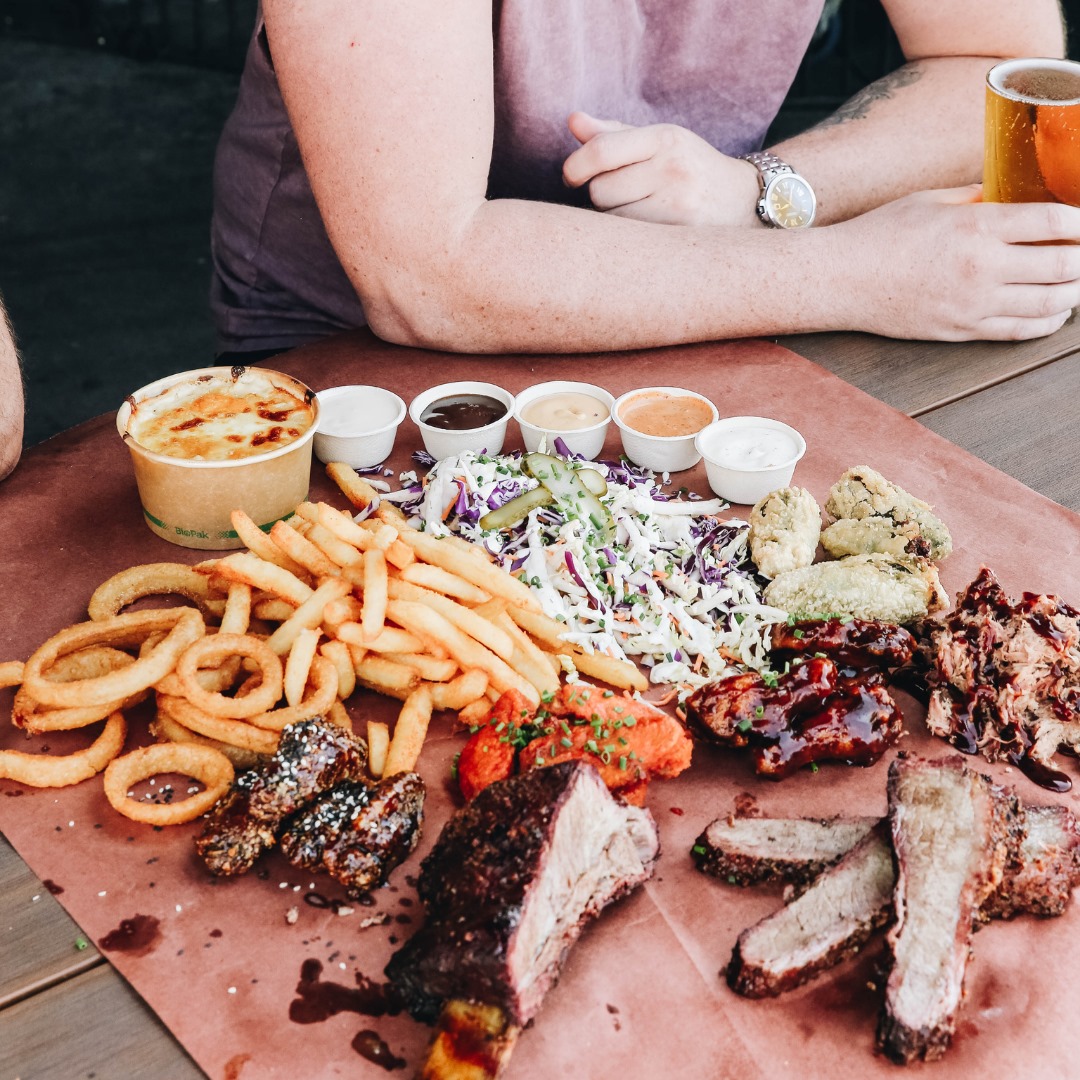 Part casual eatery, part craft beer bar, Dude & Duke Beer Hall is the neon-lit answer to far north Brisbane's brewery-sized-hole in the beer scene. As for the eatery, think Southern-style eats like slow-cooked brisket and pulled pork and ribs, which you can get piled on an epic platter with sides of mac 'n' cheese, fries and slaw. And for drinks, you can literally choose from a wall of taps and pour your own schooner using their innovative electronic system.
La Lanterna
Redcliffe
If there's a deli on-site at a restaurant, it's gonna bang. That is of course the case at La Lanterna, a traditional Italian restaurant and deli dedicated to educating the masses about Genoese cuisine. Yeah, it stumped us too—turns out Genoa is a region in northwest Italy. This unsuspecting little place's menu packs a punch—they're seriously dishing up some of the best pasta in the bayside. We dream about the maccheroni taleggio and porcini with taleggio cheese, porcini mushrooms and chives. Book a table to try it for yourself here.
Slow Smoke Bistro
Redcliffe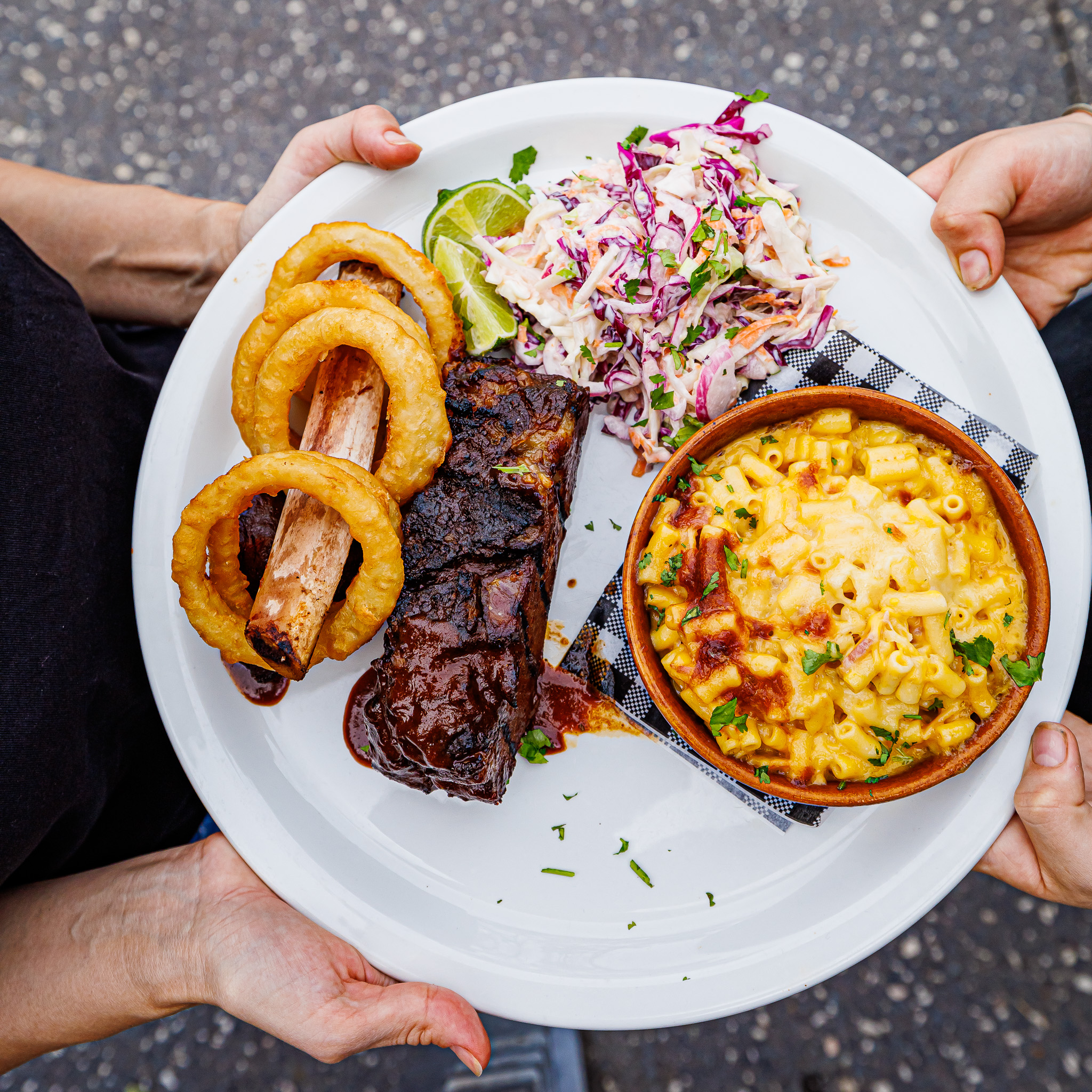 What's with Redcliffe and dishing up slow-cooked smoked meats? We don't know but we are NOT complaining. Slow Smoke Bistro fling open their doors for both brekky and dinner and have deals like wicked wing Wednesdays, buy one get one free Thursdays and happy hours on Fridays and Saturdays. What more could you want? Literally just 14 serves of brisket thanks.
What's In The Pot
Redcliffe
We'll tell you what's in the pot—casual Italian as you've never had before. What's In The Pot's woodfired pizzas are worth pulling up a seat for. They've got something for everyone—yes, even the vegos. This breezy little place books out at the speed of light so be sure to book before pulling up. Oh also, make sure to order the smoked burrata served with prosciutto, capsicum and focaccia bread if you know what's good for you.
The Komo
Redcliffe
It's hard to think of a Redcliffe restaurant that slays as hard as The Komo does. Under cute-as pink umbrellas and festoon lights that are just begging to be the backdrop in your next 'gram upload, the gang are dishing up Aussie-fusion eats for dinner and bangers you know and love for brekky. They've worked up a bit of hype for their rotisserie-cooked meats, used in our favourites– the street tacos. Book a table here and have a cocky or 4 for us.
Sunny's
Margate
Nestled in the Sebel Hotel, Sunny's is exactly how good you would imagine a beachfront rooftop bar, restaurant and cafe to be. They're open seven days a week from around 7am (yes, brekky is so on here), but of an evening you can score drool-inducing pub classics done with a modern twist, ready to be enjoyed in their breezy surrounds.
Mamma's Italian
Redcliffe
It doesn't get more comforting than the soul-hugging yet high-end Italian eats on offer at Mamma's Italian. It's hard to miss Mamma's, with their huge light-up sign outside and delightfully bougie interiors, just one of the reasons it's known, loved and raved about by locals. Our tip? Make sure you get the chocolate mousse for dessert and a takeaway cannoli or seven.
If you're after a morning feed, check out Redcliffe's best cafes here.
Image credit: Si Baby, Slow Smoke Bistro, Dude & Duke Beer Hall, The Komo