We're on the countdown to spring, and here in our corner of Queensland that means one thing—the Toowoomba Carnival of Flowers is happening soon. And this year, you've got even more chances to stop and smell the roses (literally), with the floral festival taking over the whole month of September. As usual, there's so much happening you may want to make your way up the range more than once—and it's not just about the blooms either. There's plenty to eat, drink and do, plus, Toowoomba is just a seriously cool city worth exploring, full of hip bars and quirky cafes. If you don't believe us, just check out our guide.
If you are heading up for the festival, here's everything you need to eat, see and do at the festival this year.
Sample The #trEATS
A city-wide menu of specials that was introduced to last year's carnival when the annual Festival of Food & Wine was off the cards, #trEATS turned out to be so popular that it's been brought back for another round. You'll find mouth-watering exclusive dishes on the menu for between $10-$20 at a heap of cafes, bars and restaurants around town, from cinnamon French toast loaded with caramel and fairy floss for brunch at Jillys Cafe to slow-roasted pork belly with garlic rice and a snake bean, chilli and toasted coconut salad for lunch at Burrow Cafe. There's something for every flavour preference—check out the full list of specials here.
Take A Talking Pub Tour
Why visit just one pub on your trip when you could hit four? On one of the festival's Talking Pub Tours, happening on various dates throughout the month, you'll get taken to four of Toowoomba's coolest pubs and bars, with a drink and a bite to eat at each. Kick things off at new brewery The Brewhouse, then wander on over to the dog-friendly and very hipster Bar Wunder. The main course comes out at the Norville Hotel, and you'll finish things off at rooftop bar George Banks for dessert. Yes, Toowoomba has a rooftop bar—see why you need to visit? You can get tickets to the tours here.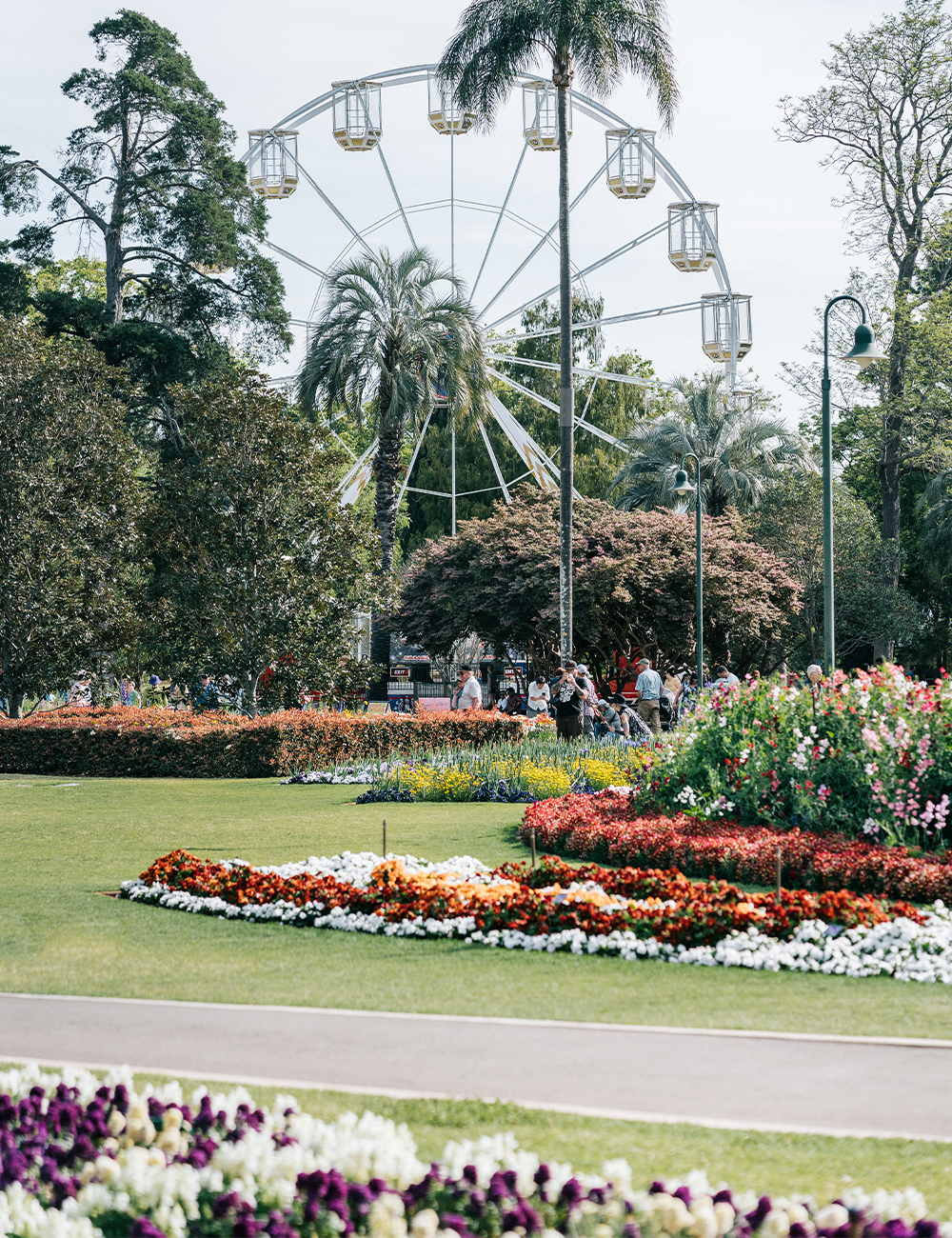 Wander The Flower Beds
Well that's what the carnival is really all about, isn't it? You can't head to Toowoomba and not take a stroll through the blooming flower beds at Queens Park and Laurel Bank Park, where talented gardeners and horticulturalists have brought stunning floral displays and gardens to life. In Queens Park, you can get a birds eye view of the beds from the Ferris Wheel, which will be operating from 17–26 September, and the Night Garden is also not to be missed. How can you see flowers in the dark, you ask? Well it won't be dark will it silly—the gardens will be lit with colourful lit displays you'll want to 'gram all night, all September long.
Sample The Festival Of Food & Wine
Oh yes, the best part of the Toowoomba Carnival of Flowers (other than the actual flowers) is making a triumphant return. Much missed last year, this food and wine extravaganza will once again be taking over Queens Park for a weekend, from Friday 10 to Sunday 12 September. Amongst the festival vibes you can sample the flavours, produce and wine from the surrounding region, then slip into a food coma to the sounds of local musos. You will need to nab tickets for entry, so scope those out here.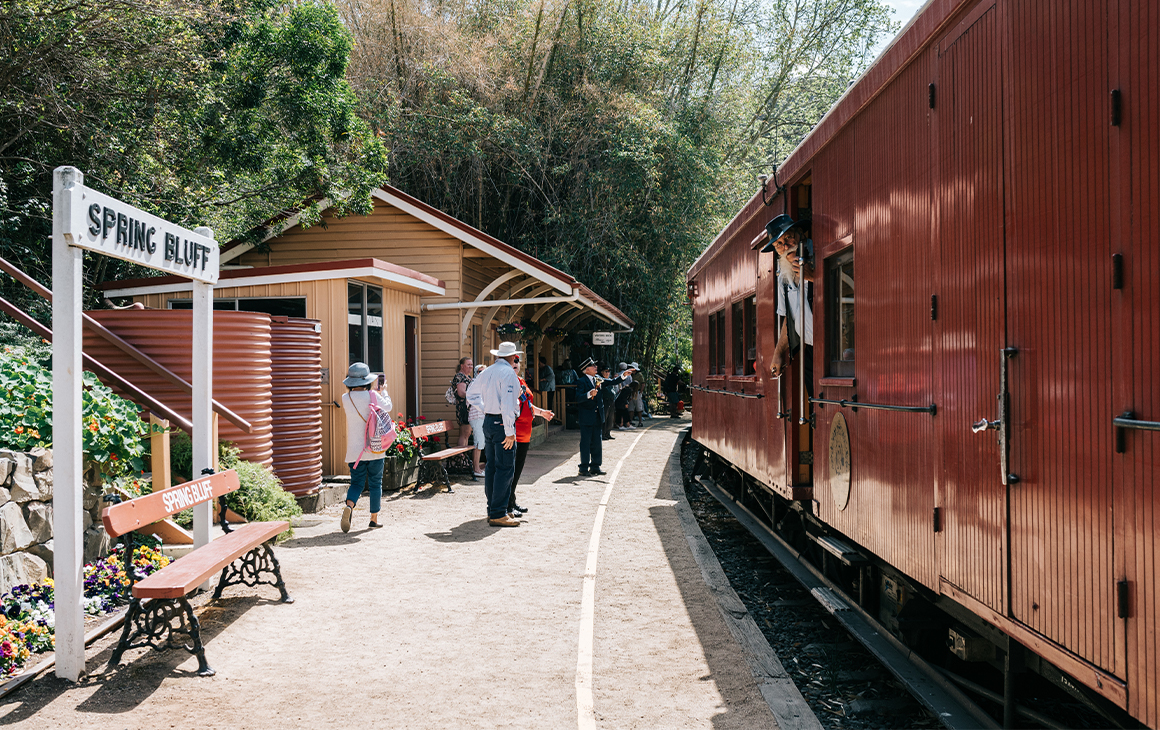 Indulge In A High Cheese
High tea—but make it cheese. Spring Bluff Railway Station, a gorgeous old historical station, will be the setting for a high tea filled with luscious cheeses, hosted by our own celeb chef, Alastair McLeod. Complete with two hours of drinks and grazing platters filled with locally made cheese and other produce, tickets to the High Cheese are $124 and selling fast, so snap yours up here.
Prefer to stick closer to home? Check out what's happening for Brisbane Festival this year.
Image credit: Nigel Hallett for Toowoomba Carnival of Flowers, Tourism & Events Queensland