So you're barricaded in your bedroom, surrounded by towers of tinned food and toilet paper, ready to wait out the apocalypse, but all you can think of is what you didn't buy. Why didn't you load up booze? Did you even bother to check out the chocolate aisle? How could you have missed the essentials?
Say no more—we've got your back. Here are eight delicious things you probably didn't know you can get delivered right to your door.
Doughnuts
There's nothing like a freshly made, sugar dusted and cream filled doughnut to get you through an afternoon slump, so it's a good thing Doughluxe Doughnuts delivers. As well as filling the counters of cafes Brisbane wide with their incredible doughnuts, these guys will deliver a box right to your door the very next day. While flavours change every month, the creme brulee is a regular classic, and you can mix and match from the menu choices in your box of four, six or 12 doughnuts.
Brownies
You heart brownies, we heart brownies—let's face it: everyone hearts brownies. And in stressful times like these, we are in dire need of brownies to help us get through the day. That's where I Heart Brownies comes in, with same day delivery. Sure the delivery minimum is 12, but hey, we won't judge—after all, are you really going to eat those dried chickpeas instead?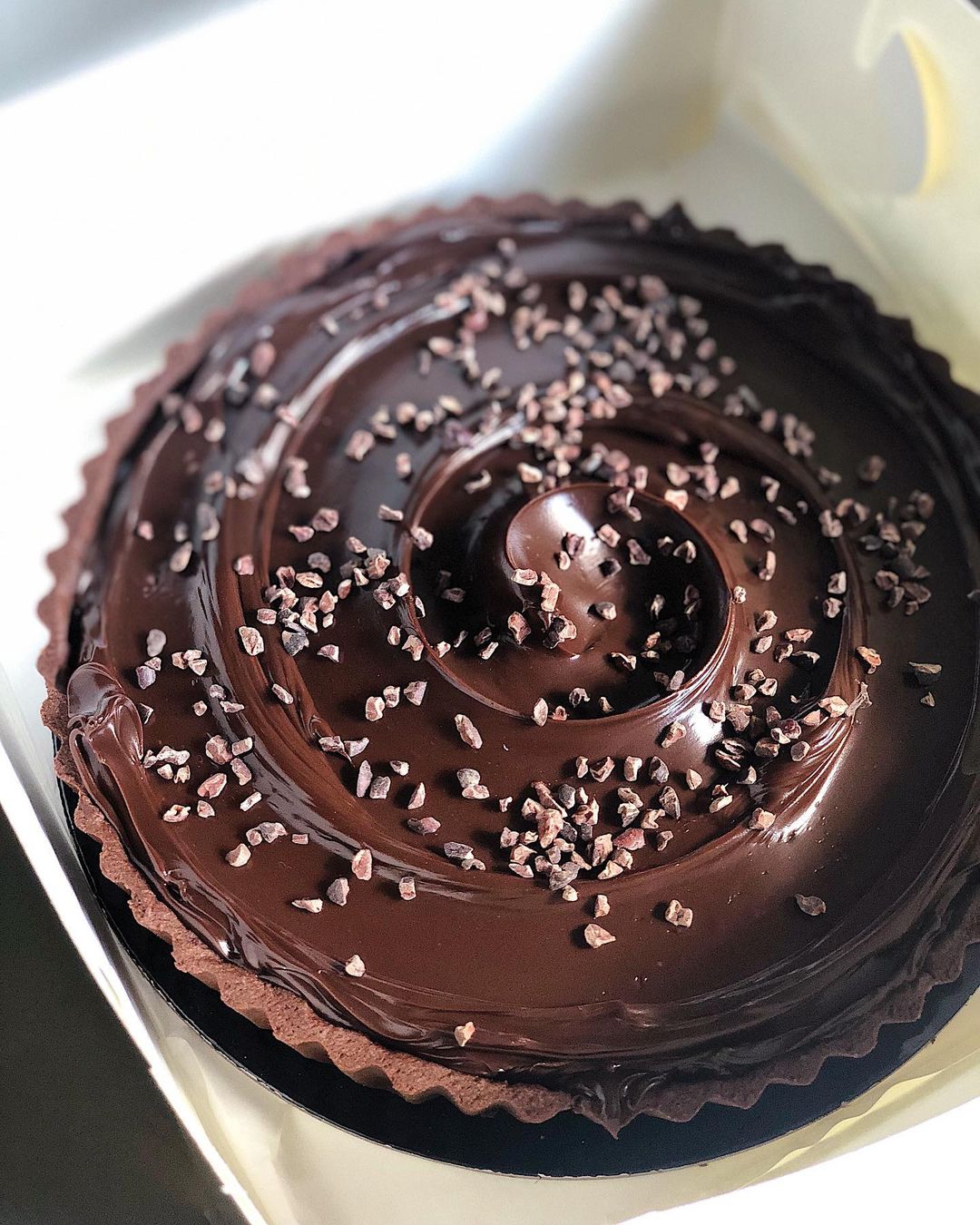 Pie
Apple pie, pumpkin pie, key lime pie and even Turkish delight pie—you name it, The Pie Hole can bake it. And as long as you're willing to order up a whole pie (or two), they'll even deliver. They even do savoury pies and sausage rolls—three course dinner of nothing but pie, anyone?
Gin
If you go gaga for gin, head over to local distillers Winston Quinn Gin and fill your virtual cart with some of the finest small-batch gins money can buy. Hopefully you managed to score a cucumber and some soda on your last trip to the supermarket, because the Slim Crop Gin is one refreshingly good sip. Maybe buy two bottles—who knows how long this thing will last.
Cake
You've already ditched the diet in preparation for bulk pasta eating, so why not throw in a few slices of cake? Whether it's a party for one or a party for, well, probably still one, there's a few cake queens around town who deliver. Get in touch with Cake and Bake for delivery options, or set your sights on the delivery-only Happy Cake Day, who have an icing for any occasion (although 'Day 3 of Coronavirus Lockdown' might be a bit too specific).
Cheese
To brie or not to brie? We all know the answer to this one. Thanks to Say Cheese, you can isolate in style with a platter of brie, vintage cheddar, and charcuterie delivered right to your doorstep. You can even add on a bottle of wine for guaranteed gouda times.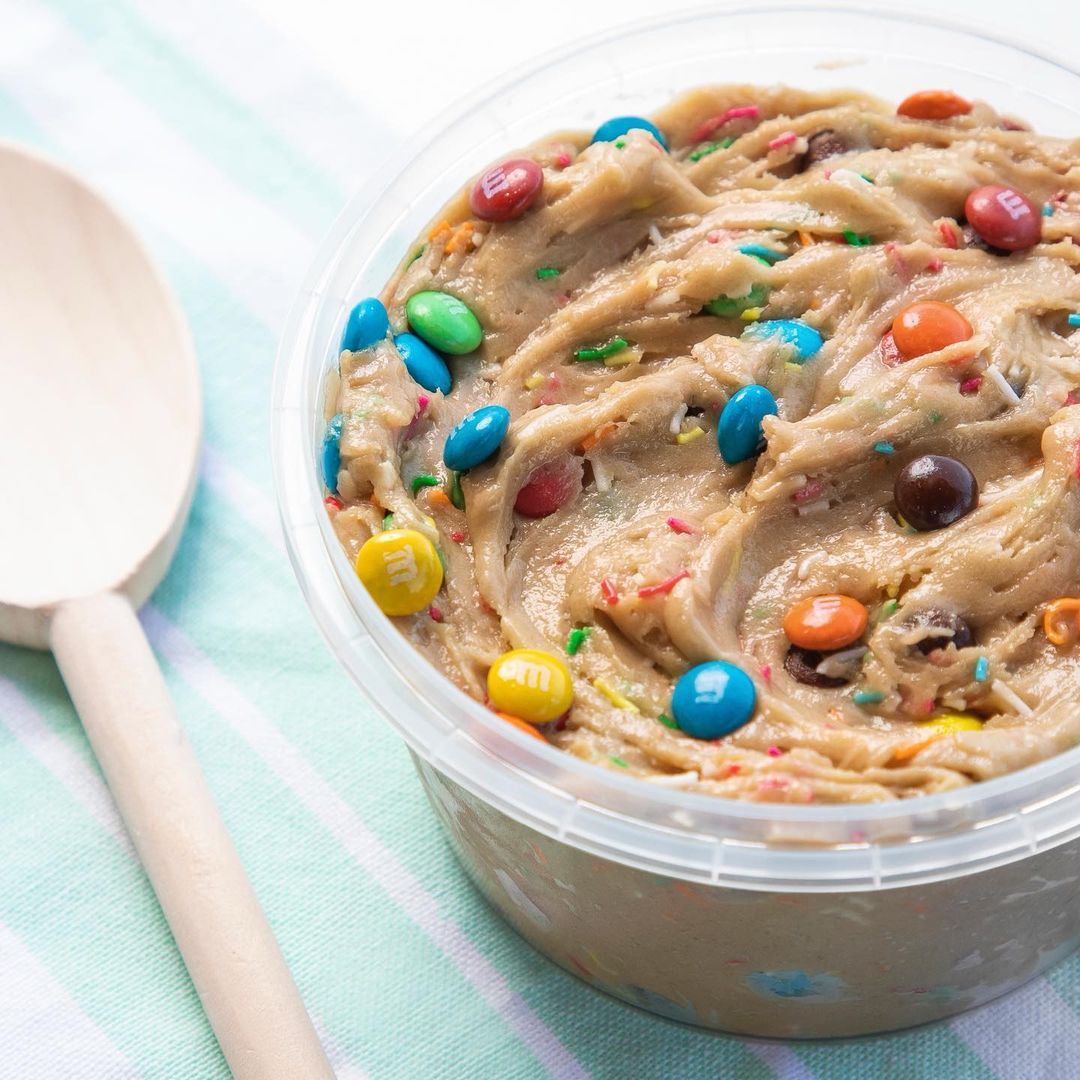 Cookie Dough
Everyone knows the most difficult part of making cookies is trying not to eat the dough before you bake it. But now, thanks to Doughy, we can eat all the cookie dough we want (minus the health risks) from the comfort of home. Whether you're a chocoholic or nutty for peanuts, Doughy has a flavour for every taste bud. Order Monday through Wednesday for next day shipping, and don't be afraid to buy in bulk—the dough lasts up to three months in the fridge, or 12 months in the freezer.
Coffee
Have no fear Brisbane! If coffee runs through your veins, there's no need to go without your daily caffeine hit. Bellissimo, Campos, Fonzie Abbott and Wolff Coffee Roasters will all happily post you a pack of beans, so you can breathe a sigh of relief knowing you still have access to their top-tier blends.
Cookies
Freshly baked cookies are the ultimate comfort food—especially when they've got that crunch on the outside but barely cooked gooey dough on the inside. That's just what Baked By M & G bake up on a daily basis—and you can get them delivered. With flavours like choc chunk, funfetti, red velvet and white chocolate macadamia to choose from, you might find yourself ordering more than one box. Here's hoping you're in their delivery zone.
Did you know some of your favourite restaurants are now doing takeaway? Check them all out here.
Image credit: Doughluxe Doughnuts, The Pie Hole, Doughy