Original Dave's Low And Slow BBQ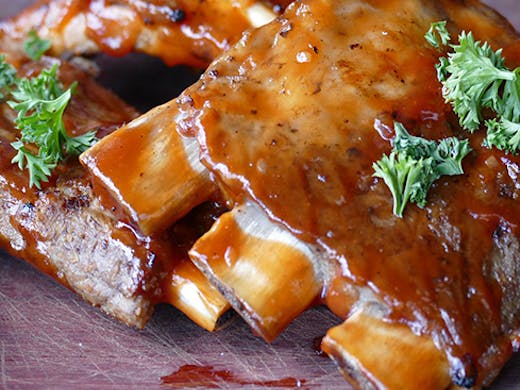 We've all (well, we have, at least) dreamed of doing a roadie around the States, cruising down the freeways with the wind in our hair, pulling into different towns to get to know each one's unique culture (and when we say culture, naturally we mean food).
Enter Original Dave's Low and Slow BBQ, a fantastic little joint just a bit closer than the States (ie, West End) that will take you on a journey through the different regional styles of meat rubs and sauces Americans go so gosh-darn crazy for. It's well known that the US is king when it comes to the art of BBQ, and each region along its "barbecue belt"–Texas, Carolina, Memphis and Kansas–has its own special take.
The guys at Original Dave's are just as passionate about BBQ, taking their sweet time to cook tender cuts of meat and pair them with various sauces and rubs to achieve maximum flavour complexity and succulent texture. If there's a train from Texas beef brisket onto St Louis Pork ribs via the honeyed sauces of Memphis and the tart, cidery condiments of Kansas, consider us well and truly on board!
Doing lunch (think burgers, wings, nachos and gourmet sausage rolls) and dinner (melt-in-your-mouth brisket, pork shoulder, giant ribs, smoked chicken and more), Original Dave's tasty meat dishes come with your choice of different regional sauces and traditional "fixins", like battered and fried dill pickles, Texas beans and chilli cheese fries. Yeehah!
With down-home American desserts like pecan pie and peach cobbler and plenty of craft beer and wine to wash it all down with, plus an extensive bourbon and whiskey menu (blueberry moonshine, anyone?) Original Dave's Low and Slow BBQ definitely has our vote for a great value spot with super authentic American eats.
Image credit: Pixabay
---