Stranded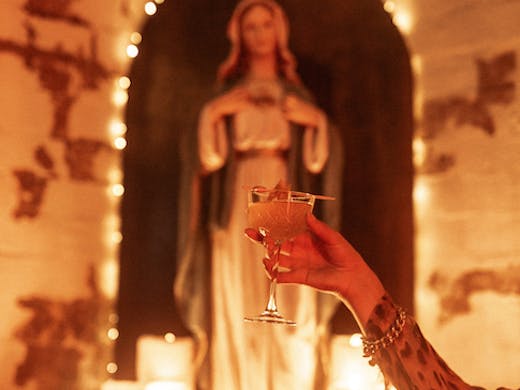 The Verdict
Hidden gem Winn Lane, tucked away from the hustle and bustle of Brunswick Street, is now home to Fortitude Valley's very own punk and rock 'n' roll-inspired cocktail bar, Stranded. Envisioned by iconic music venue The Zoo's co-owners, the venue boasts mezcal cocktails, creative share plates, and live vinyl DJs.
The interiors will provide some nostalgia for '70s and '80s rock fans and, in an ode to Brisbane's punk history, the venue's name will too, borrowed from The Saints' song "I'm Stranded". Unique hand-picked artworks sourced from vintage stores also adorn the walls of the venue, which is largely inspired by Max's Bar in New York where Andy Warhol and Bowie were known to hang out after gigs.
Music aside, Stranded is the perfect place to stop in for a bite to eat before a local gig, with a 32-hour mezcal infused, slow-cooked beef cheek one of the hero dishes on the share-style menu, alongside snacks like arancini, cured salmon, and burrata on tomato salad.
---