Suki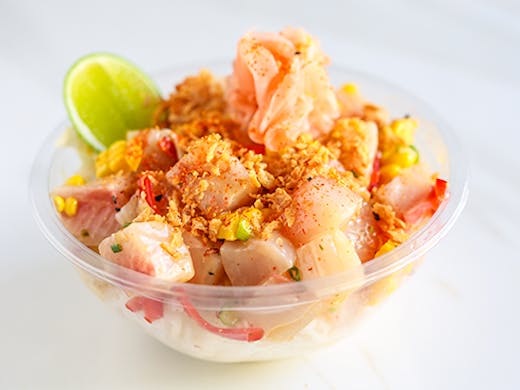 Because one Suki was clearly not enough (this city's obsession for poke is ravenous!), they decided to take things over the river, too: welcome to Bulimba, Suki!
Since opening mid-2017 in South Brisbane, Suki has been making foodie waves with their build-your-own poke bowls and now infamous sushi burritos—if you haven't yet tried a sushi burrito you have not been living life to the fullest, my friend.
Serving up the freshest ingredients while creating modern twists on the traditional Hawaiian poke dish, Suki is all about healthy, tasy dishes that can be eaten on the go. Choose from their classic menu items if you're a poke newbie, or satisfy your innermost cravings and make your own. The team will happily offer ingredient pairings and suggestions—so you're in good hands.
Image credit: Suki
---